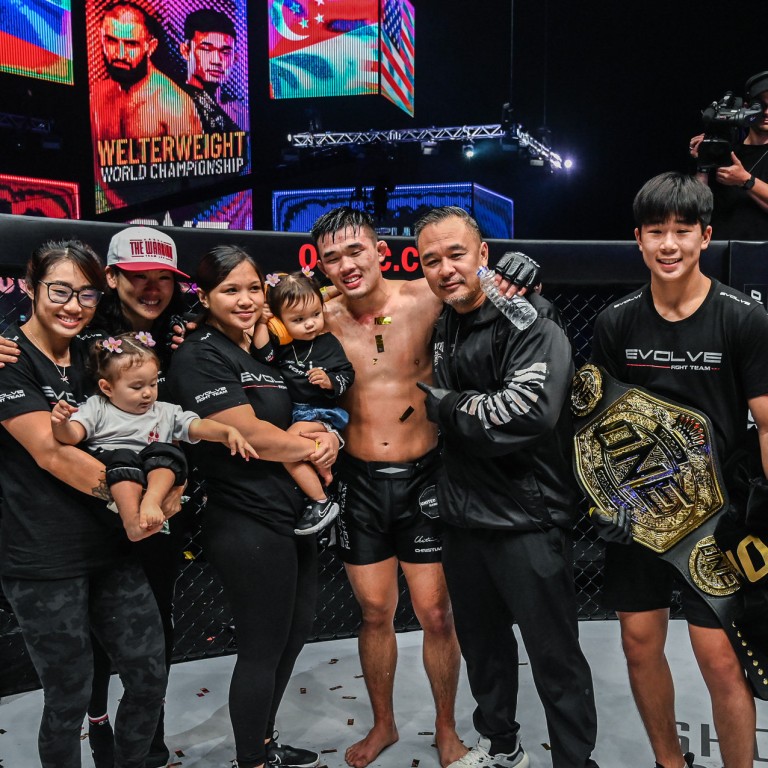 ONE Championship: Angela and Christian Lee's 17-year-old brother Adrian to fight for amateur MMA belt in Hawaii
Adrian set to fight for first amateur MMA title on December 17 in Hilo, and precedent suggests victory could lead to ONE deal
His three older siblings all signed with ONE straight off the Hawaiian amateur circuit, and two are among the promotion's greatest champions
Adrian Lee, the younger brother of ONE Championship title-holders Angela and Christian Lee, will soon face the biggest test of his burgeoning mixed martial arts career.
The 17-year-old is set to challenge for his first amateur title on December 17 in Hilo, Hawaii, just a quick flight from his family's home gym, United MMA and Fitness, on Oahu.
"Looking forward to my first amateur MMA title fight next month in Hilo," the prospect wrote in a post on Instagram.
Adrian, the youngest of four Lee siblings, has been quietly accruing combat sports experience over the last few years, notably
winning an amateur kickboxing title
with two knockouts in one night in May of this year.
Should he continue to win on the amateur circuit, a pro contract with ONE is almost certainly in the offing.
There is plenty of precedent.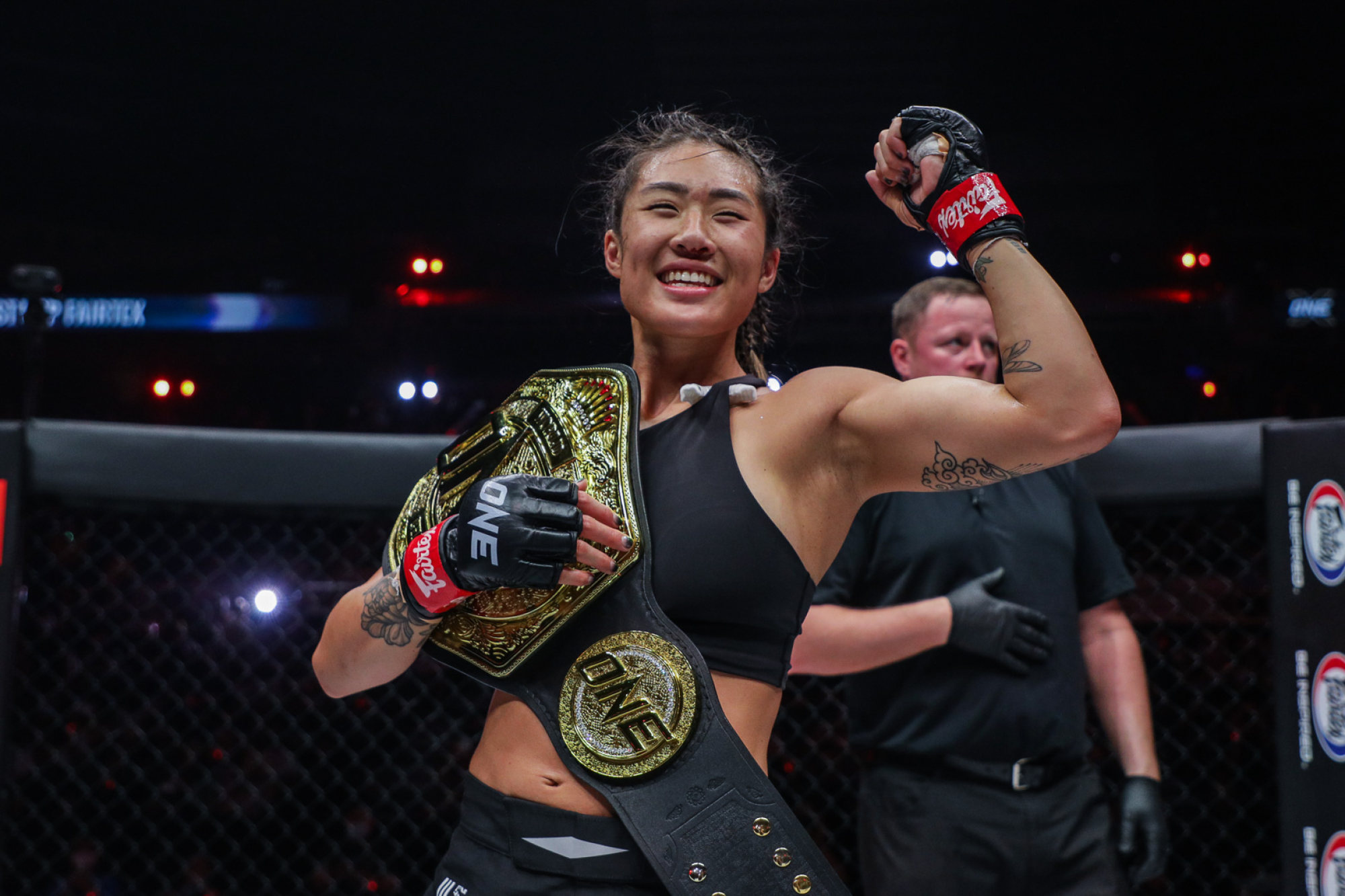 His eldest sister Angela, who has held the ONE's women's atomweight MMA title in a vice-like grip since 2016, made her pro debut with the promotion in 2015 after an impressive run on the Hawaiian amateur circuit.
His eldest brother Christian, who now holds ONE's lightweight and welterweight MMA belts, also made his pro debut with the promotion, signing just a few month after Angela.
Adrian's 18-year-old sister Victoria, finally, debuted with ONE last year, also after a solid run through the Hawaiian amateur scene. She is now 3-o as a pro.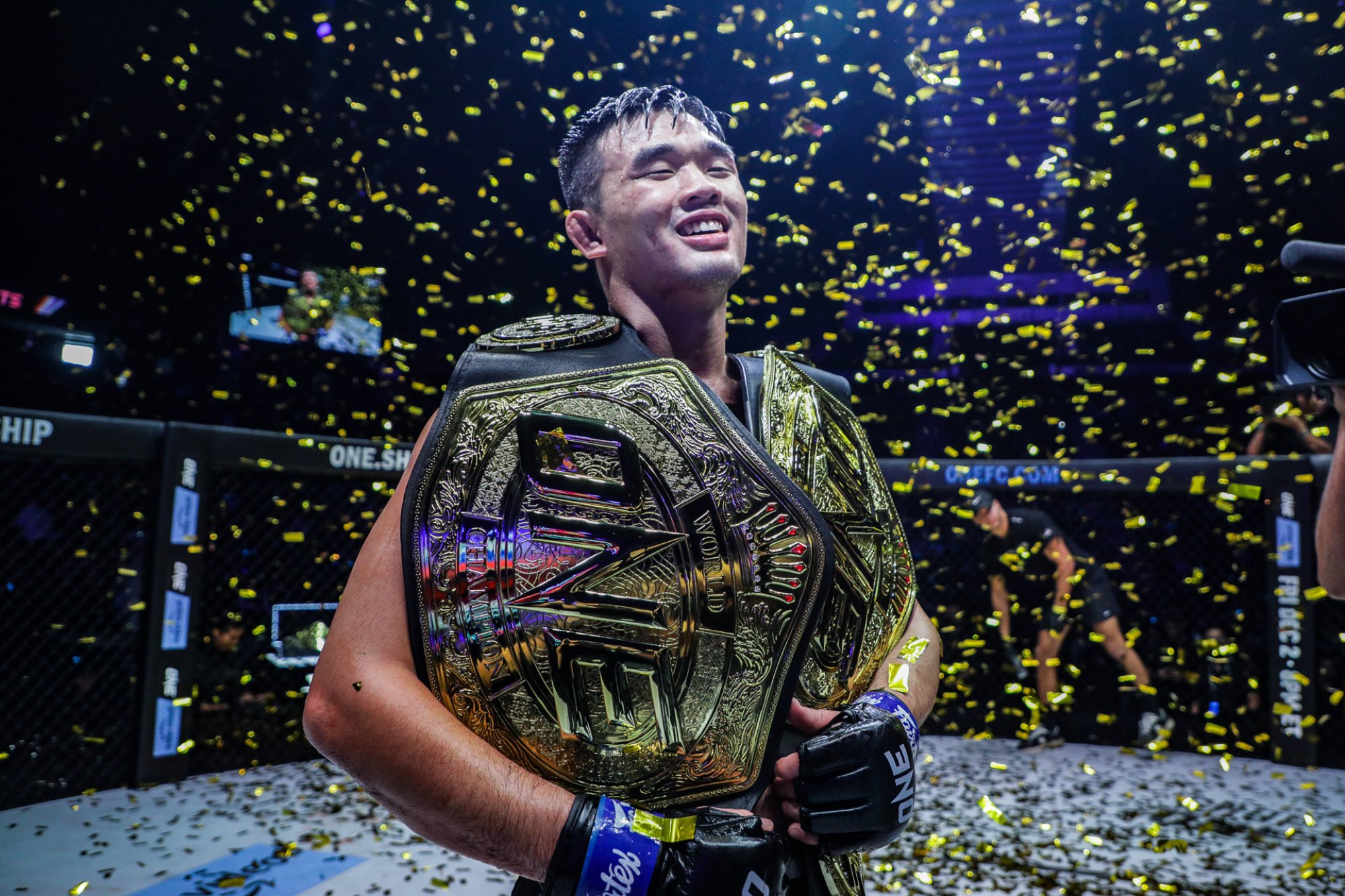 While Adrian has yet to partake in a professional bout – let alone fight under the ONE banner – he has shadowed his older siblings through several of their biggest fight weeks.
Most recently, he cornered his older brother Christian for a fight with Kiamrian Abbasov. Christian won that fight by fourth-round TKO to become a two-division champion, but was so fatigued after the fact that he could not carry the two belts himself.
"Yo, Adrian, the double-champ needs some help," he called to his younger brother in his post-fight interview with commentator Mitch Chilson.
Adrian then entered the Circle to help his brother with his championship hardware – a scene that may look like foreshadowing a few years from now.
"That's the thing about my family," Christian said during a post fight online media scrum after his win. "We've got four siblings, we're all doing what we love to do and everybody is writing their own path.
"My sister, she's the current atomweight champion, she's doing amazing in her career. My little sister, she's gonna be back in the ring soon, and you guys are gonna see my little brother before long.
"My family, we work extremely hard and each of us is doing what we love on our own path. The work we put in shows for itself, so I don't think any one of us is focused on what our family is doing. Each of us are just doing our own thing."