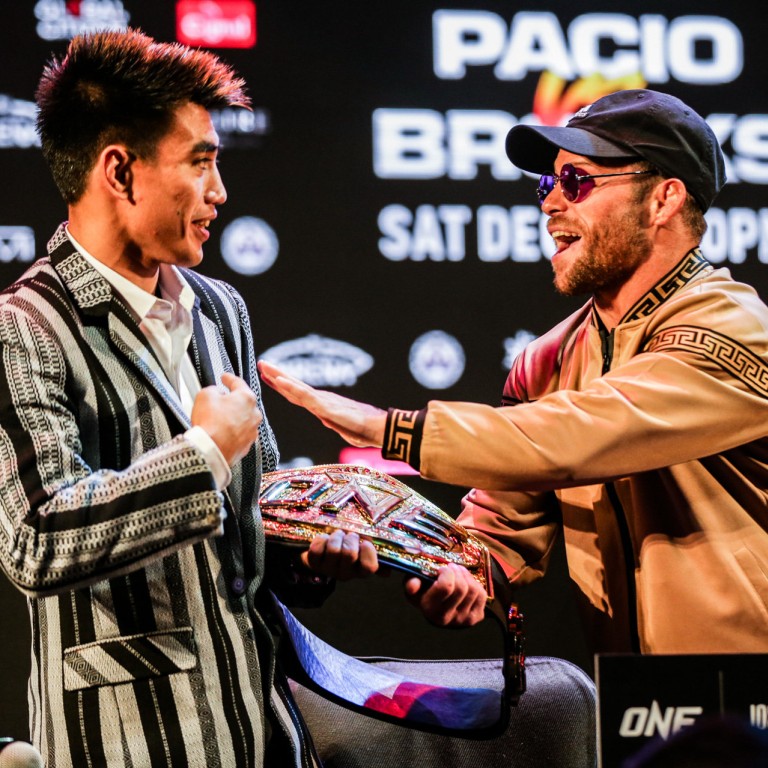 ONE Championship 164: Joshua Pacio vows to stay undefeated in Philippines as Jarred Brooks leans into villain role
'The Passion' will defend his strawweight MMA title in the main event of ONE 164 on Saturday night in Manila
Brash challenger Brooks puts on a show at press conference and promises to 'bring the belt back to the USA'
It is clear that Joshua Pacio is a hero among ONE Championship fans in the Philippines. Clearer still is the fact that the strawweight MMA champion's next challenger, outspoken American Jarred Brooks, is a villain in the country.
Baguio City's Pacio is set to defend his title against Brooks in the main event of ONE 164 in Manila – the second of two events the martial arts organisation will promote in the capital city this Saturday.
On Wednesday evening, the two strawweight stars took to the stage at the event's pre-fight press conference, and the receptions they received from the Filipino fans that crowded into the host Solaire Casino and Hotel Resort could not have been more different.
While Pacio walked out on stage to raucous cheering and applause, "The Monkey God" Brooks was showered with boos, and seemed to relish his role as the heel, climbing onto the table and egging his rival's supporters on.
"Everyone's hating on 'The Monkey God', but it's all good, cause guess who's bringing that [expletive] belt back to the United States of America?" he said.
"I love all of you Filipino people," he added. "If ya'll want to keep on hating, keep on hating. I'm getting the belt at the end of the day."
Pacio, meanwhile, had the crowd in the palm of his hand, drifting back and forth between Tagalog and English as he fielded questions about his Saturday title defence inside Manila's Mall of Asia Arena.
"I've been undefeated here in my country," he said, referencing his perfect 16-0 record on home soil. "I plan to do it again on December 3."
Pacio is not the only Filipino star set to appear on Saturday night's ONE 164 card.
Earlier on the docket, 45-year-old former heavyweight champion Brandon Vera, a Filipino-American now back living in Guam, will return from an almost two-year hiatus against Iranian wrestler Amir Aliakbari.
He also seemed to have total control over the fans in the building, vowing he would "much rather die in the Circle than to lose in the Philippines" to a wave of cheers.
ONE will promote another event on Saturday morning, long before ONE 164 gets going at night. That first event, ONE on Prime Video 5, will air on Friday night in the United States, and will cater more to American fans.
But it also features a number of high-profile Filipino fighters, including former lightweight champion Eduard Folayang, who is slated to meet Brazil's Edson Marques.
The 38-year-old, who headlined ONE's first event in 2011, has lost his last four fights, but remains one of the country's biggest stars, and expressed total confidence in the many Filipino fighters set to step into the Circle this weekend.
"It will be fireworks," he said at the ONE on Prime Video 5 press conference. "We'll do our very best to give you guys the best show this coming Saturday."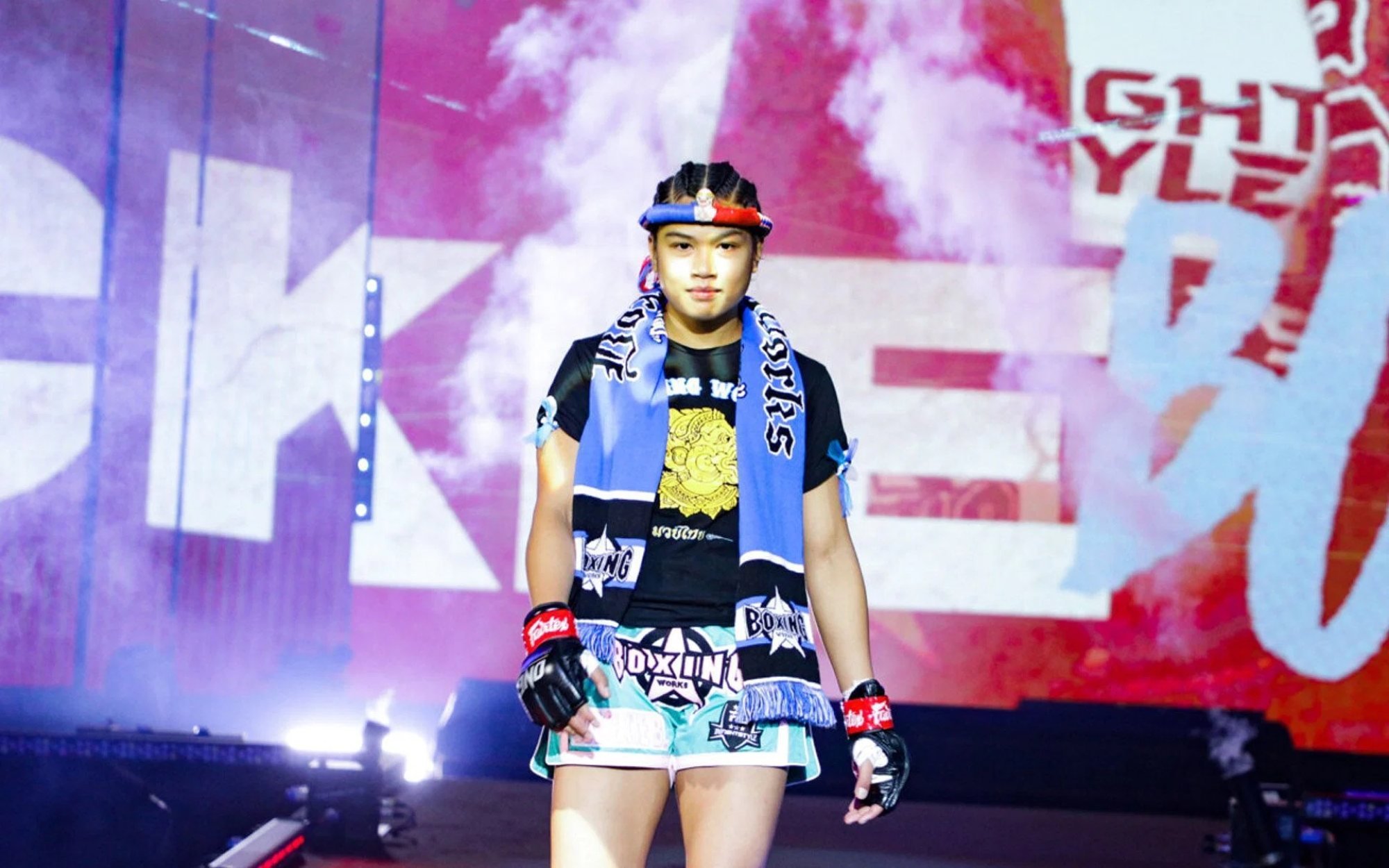 Filipino-American Muay Thai fighter Jackie Buntan, who meets Amber Kitchen at ONE on Prime Video 5 and by contrast represents the new generation of fighters flying the Philippines flag, got one of the biggest pops of either press conference when she admitted that she is not entirely prepared for the reception that awaits her inside the Mall of Asia Arena.
"I feel like I'm not even ready for crowd in person yet, on Saturday," she said. "I know Filipino fans are the most passionate combat sports fans there are. I'm getting more excited as the fights get closer."
ONE on Prime Video 5 and ONE 164 will be the promotion's first events in the Philippines in close to three years – an absence brought on by the pandemic.
That absence has clearly made the hearts of Filipino fight fans grow fonder, but it is arguable that nobody was more excited about ONE's return to the country than the promotion's CEO Chatri Sityodtong.
"Manila – three years," the ONE boss howled at the ONE 164 press conference. "The Philippines is literally one of my favourite countries. The energy is insane. Our athletes are going to be shocked. They don't know how loud Filipino fans can get."