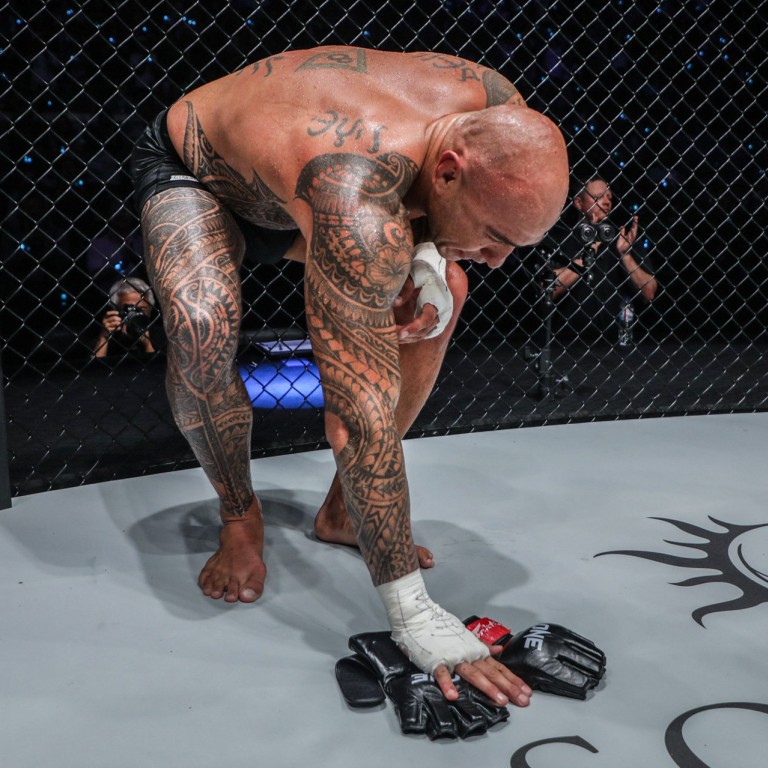 ONE Championship 164: Brandon Vera retires after TKO loss to Amir Aliakbari in emotional Manila farewell
The 45-year-old Filipino-American lays his gloves down on the canvas following first-round defeat at the Mall of Asia Arena
'I wish I could've had another win,' former heavyweight champion says, as he gets set to resume action film career in Philippines
Brandon Vera bid an emotional goodbye to MMA on Saturday night, with the former ONE Championship heavyweight king bowing out in front of his "kababayans" in Manila.
After suffering a first-round TKO loss to Amir Aliakbari at the Mall of Asia Arena, the 45-year-old Filipino American took off his gloves – a gesture symbolic for retirement in combat sports.
He got a hug from Iranian Aliakbari, with their trash talk in the build-up seemingly all forgotten, before addressing the crowd.
"I'm sorry my countrymen," Vera said in Tagalog during a post-fight interview in the Circle. "To every Filipino around the world, I've been doing this for so long.
"But tonight you just witnessed The Truth's very last fight in MMA. I wish I could have had another win. But I broke my damn hand again. Son of a b****!"
"I love you all," he added in English. "Thank you for everything that you've given me, MMA.
"ONE Championship, I'll be around."
Vera had been riding a near 20-month lay-off before returning at the weekend, having already been transitioning out of fighting and into a successful career as an action film star in the country of his father's birth.
"To all my fans around the world, even though I'm not in here, you'll see me on the big screen – we just signed a 10-movie deal here in the Philippines," said Vera (16-10, 1 No Contest).
Vera then laid his gloves down on the canvas and hugged his wife and their child, and his coaching team, in emotional scenes.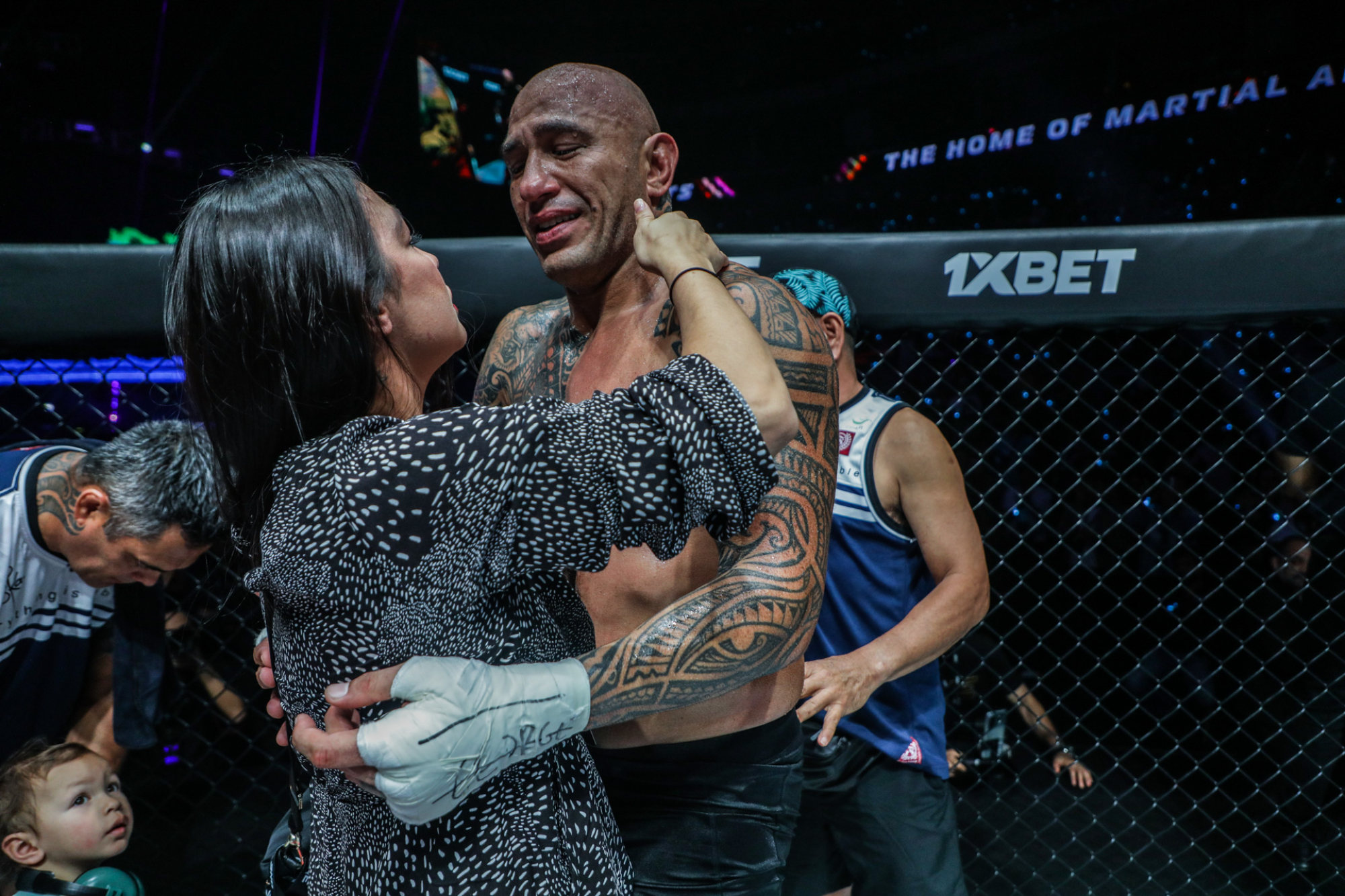 "I'm 45 years old, and I've been living my f****** best life," he added in a social media video interview while walking to the back.
"I wish you nothing but joy, and I wish you success in what you do. Don't let anybody tell you that you can't do what you love. Big shout to to all of you, make sure you do, you and help the world at the same time."
Vera signed with ONE in July 2014, after an eight-year stint in the UFC. He went on to become the promotion's first heavyweight champion, knocking out Hideki Sekine in the first round in December 2016.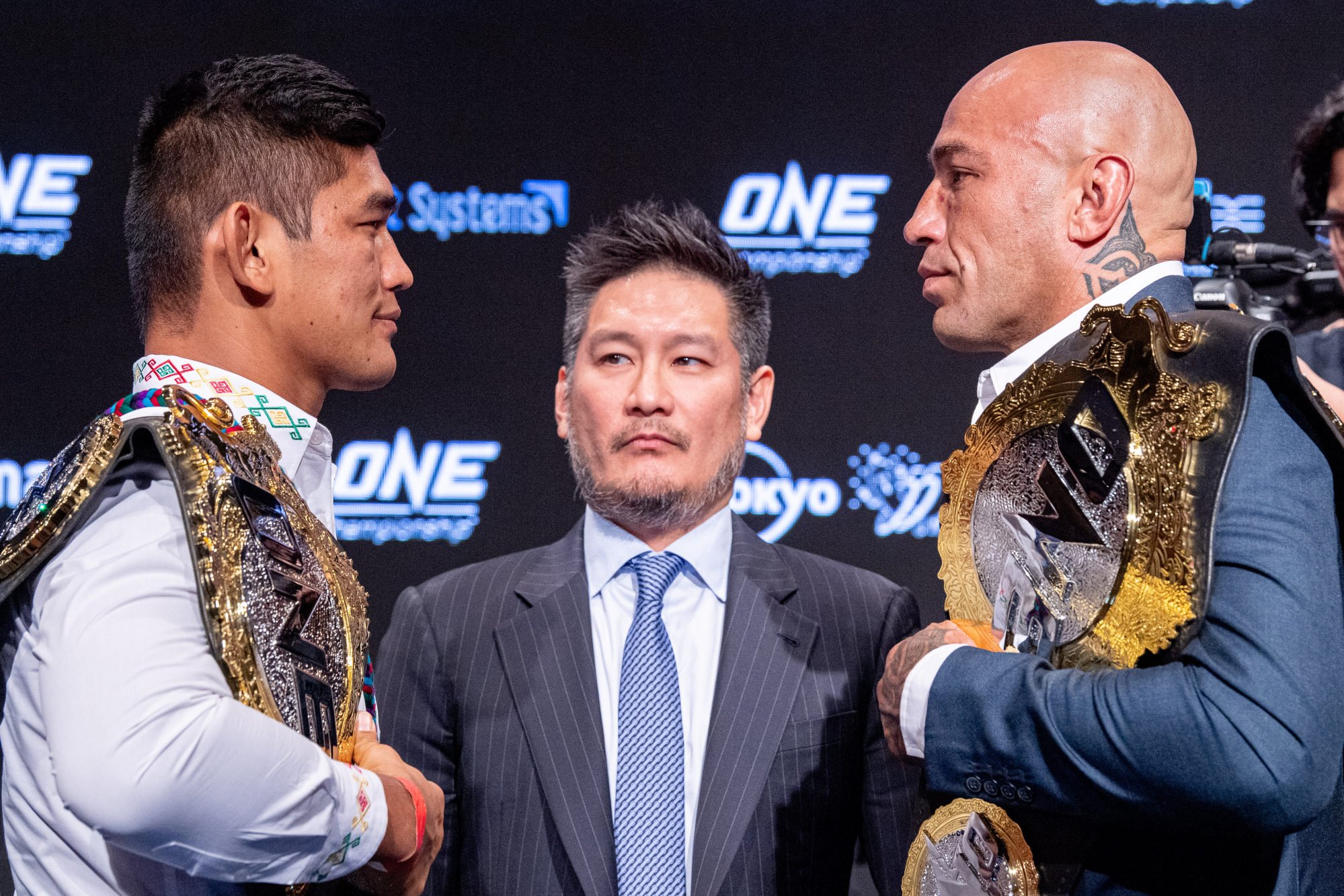 He defended his title via first-round knockout against Mauro Cerilli in November 2018, before signing a new 10-fight deal. "The Truth" then challenged Aung La N Sang for the light heavyweight title in October 2019, but suffered a second-round TKO in Tokyo.
A title fight against Arjan Bhullar was delayed by almost a year amid the pandemic, and he eventually lost the title to the Indian-Canadian in April 2021.
"Congratulations on everything, Brandon," ONE chairman and CEO Chatri later said on Instagram. "You made your dent on the universe and are now a beloved national hero to every Filipino around the world."