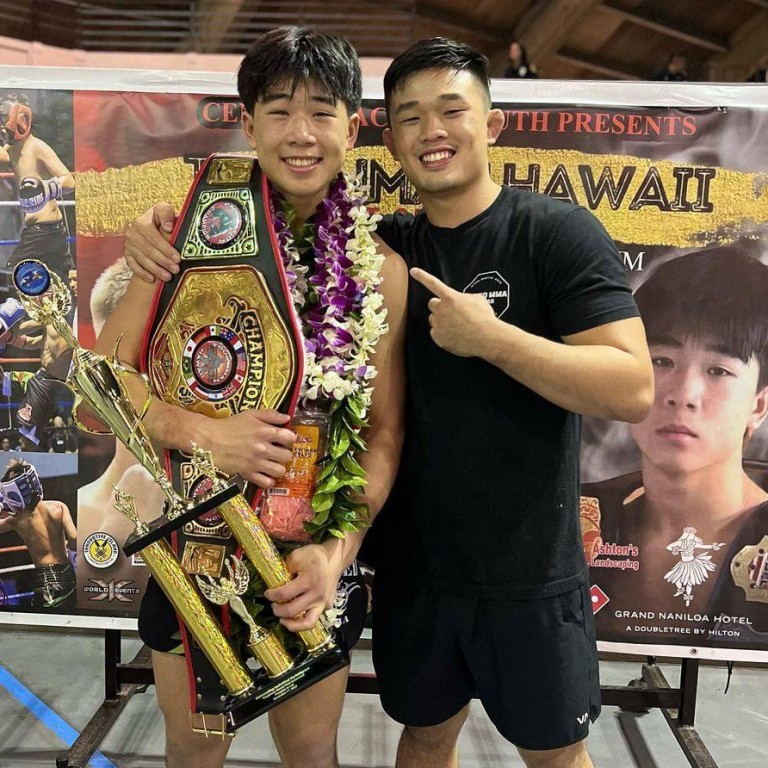 ONE Championship: Angela and Christian Lee's 17-year-old brother Adrian wins amateur MMA title in Hawaii
Youngest Lee sibling wins amateur belt with second-round submission at the Tough Man Hawaii event in Hilo
'ONE Championship, get ready to add another world champion to the roster,' says his brother Christian, a two-division MMA title-holder
All martial arts content – including ONE Championship coverage – has been made freely available. Please consider supporting SCMP's journalism by
subscribing
.
Adrian Lee – the younger brother of ONE Championship MMA stars Victoria, Angela, and Christian Lee – continues to follow in the footsteps of his older siblings.
The 17-year-old prospect realised his biggest competitive achievement to date over the weekend, winning an amateur MMA title with a submission of Sebastian Prangley at the Tough Man Hawaii event on Saturday night in Hilo.
He defeated his foe – the son of MMA veteran Trevor Prangley – with a guillotine choke in round two.
"I owe this win to my team, family, friends, and fans that came to support me," the youngest Lee sibling wrote on Instagram after his victory in Hilo. "I was able to get a second round finish via top guillotine to win this belt and trophy!"
Adrian's victory garnered praise from all three of his siblings on Instagram. His eldest sister Angela, ONE's long-reigning atomweight MMA champion, commended him for an "amazing fight". His other sister Victoria, who at 18 is already 3-o under the ONE banner, wrote that she was "super proud" of his performance.
Yet it was Adrian's older brother Christian – ONE's lightweight and welterweight MMA champion – who made the loudest statement after the fight, suggesting that it may be time for ONE to sign the young fighter.
"So proud of my bro winning his fight by 2nd round submission," Christian wrote on his Instagram account. "I'm lucky to be a part of his journey.
"ONE Championship, get ready to add another world champion to the roster."
While Adrian is now an amateur MMA champion – and in May won
an amateur kick-boxing belt
– he has never been in a professional fight. That will most likely change soon, and precedent suggests it will indeed happen under the ONE banner. All three of his siblings made their pro debuts with the Singapore-based martial arts promotion after impressive runs on the amateur circuit.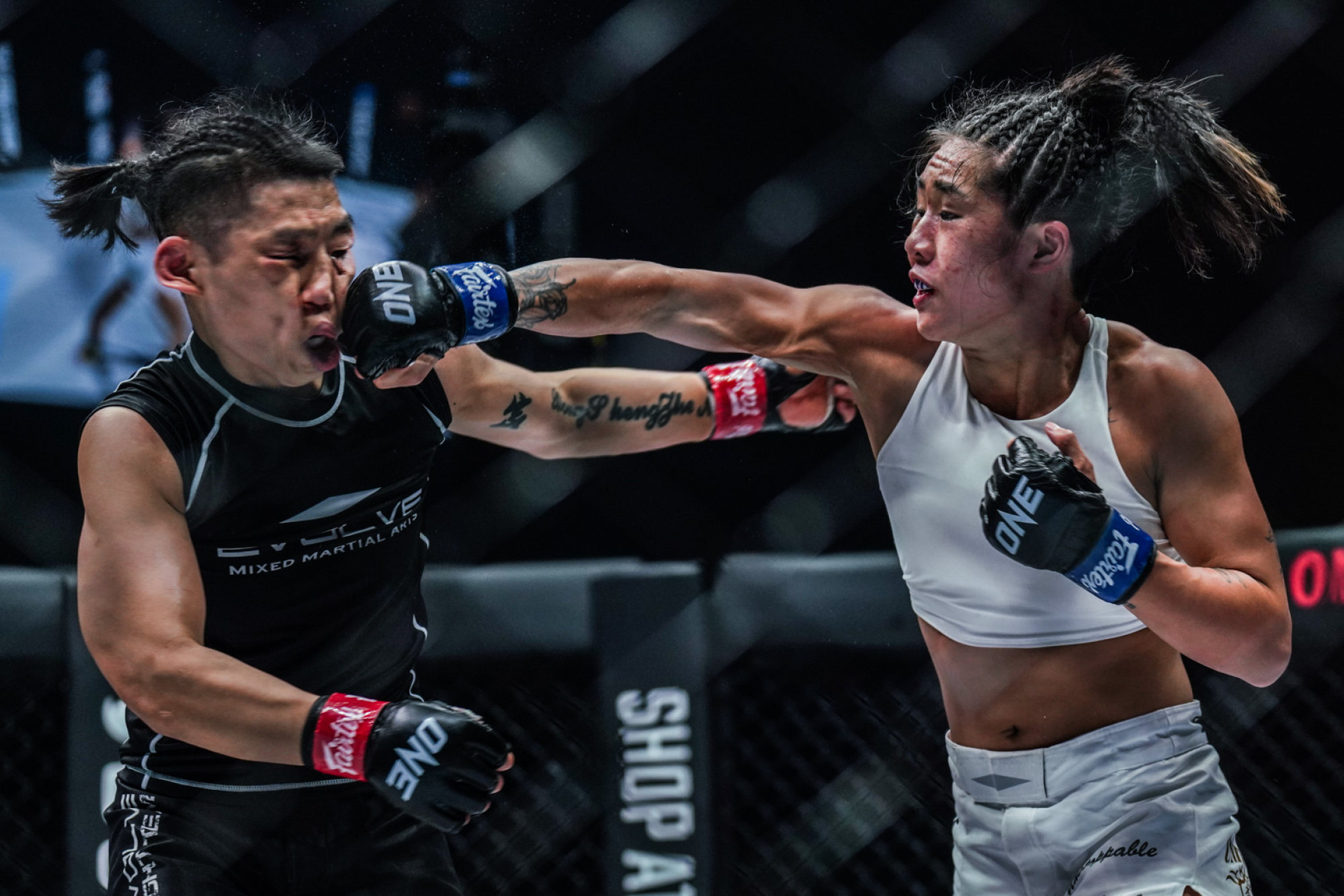 The 26-year-old Angela (11-3) debuted first, in 2015, and won the promotion's atomweight title with a decision defeat of Mei Yamaguchi a year later, when she was just 19. She has since defended her belt four times, most recently with a submission of Stamp Fairtex.
In her last fight, she lost a decision to Xiong Jingnan in a second failed bid to win the promotion's strawweight belt from the Chinese "Panda".
The 24-year-old Christian (17-4) debuted several months after Angela in 2015. After an impressive run through the featherweight division, he captured the lightweight belt with a TKO defeat of Shinya Aoki in 2019. He then defended it twice before losing it with a controversial decision loss to Ok Rae-yoon last year.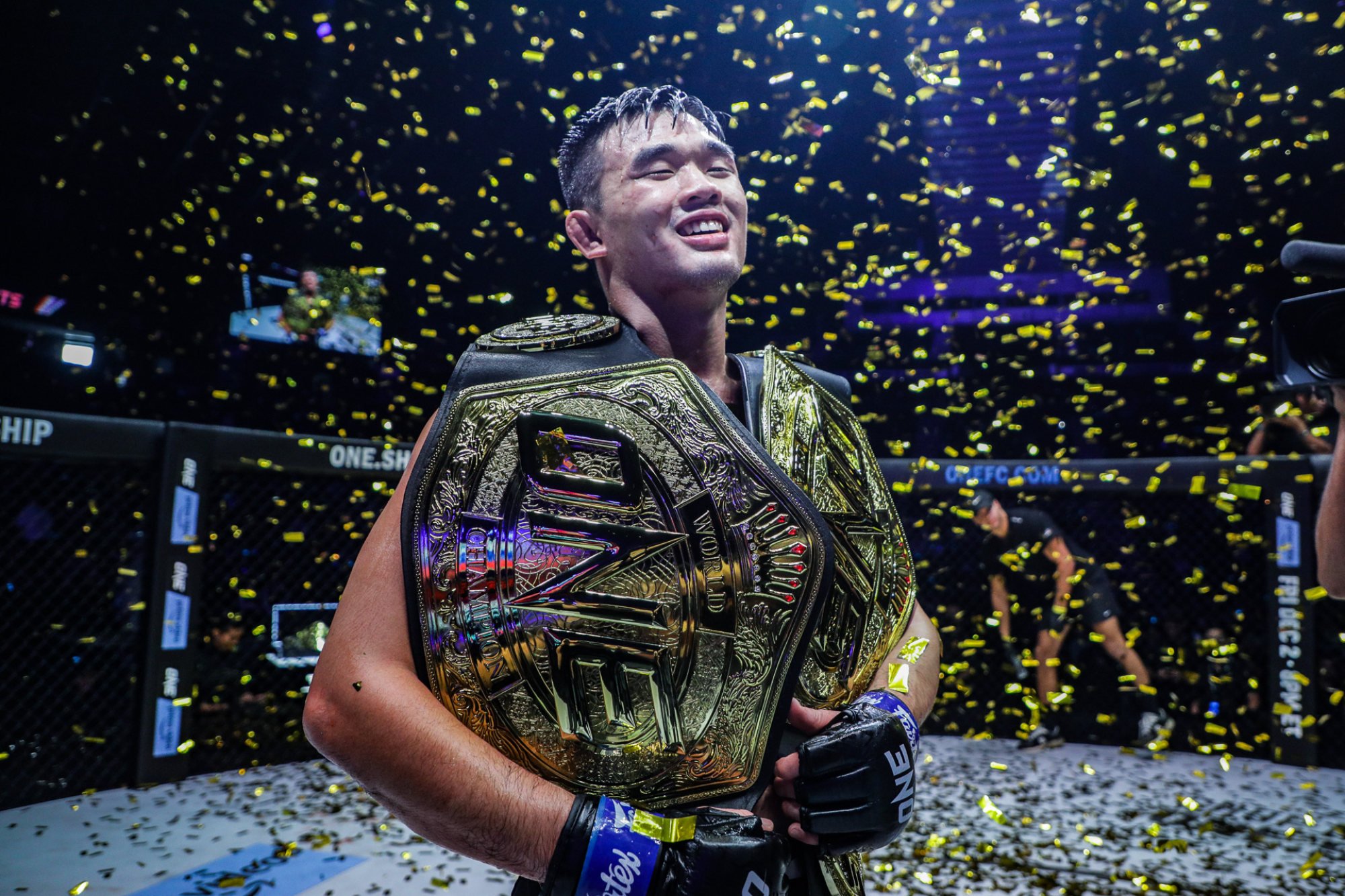 He reclaimed the belt with a lopsided second-round TKO of Ok in August, and in November, climbed up to welterweight, where he defeated Kiamrian Abbasov by TKO to win a second title.
Victoria, who is only a year older than Adrian, signed with ONE last year, and has since beaten Sunisa Srisen, Wang Luping, and Victoria Souza, all by stoppage.
She is expected to fight Zeba Bano at ONE on Prime Video 6 on January 14 in Bangkok.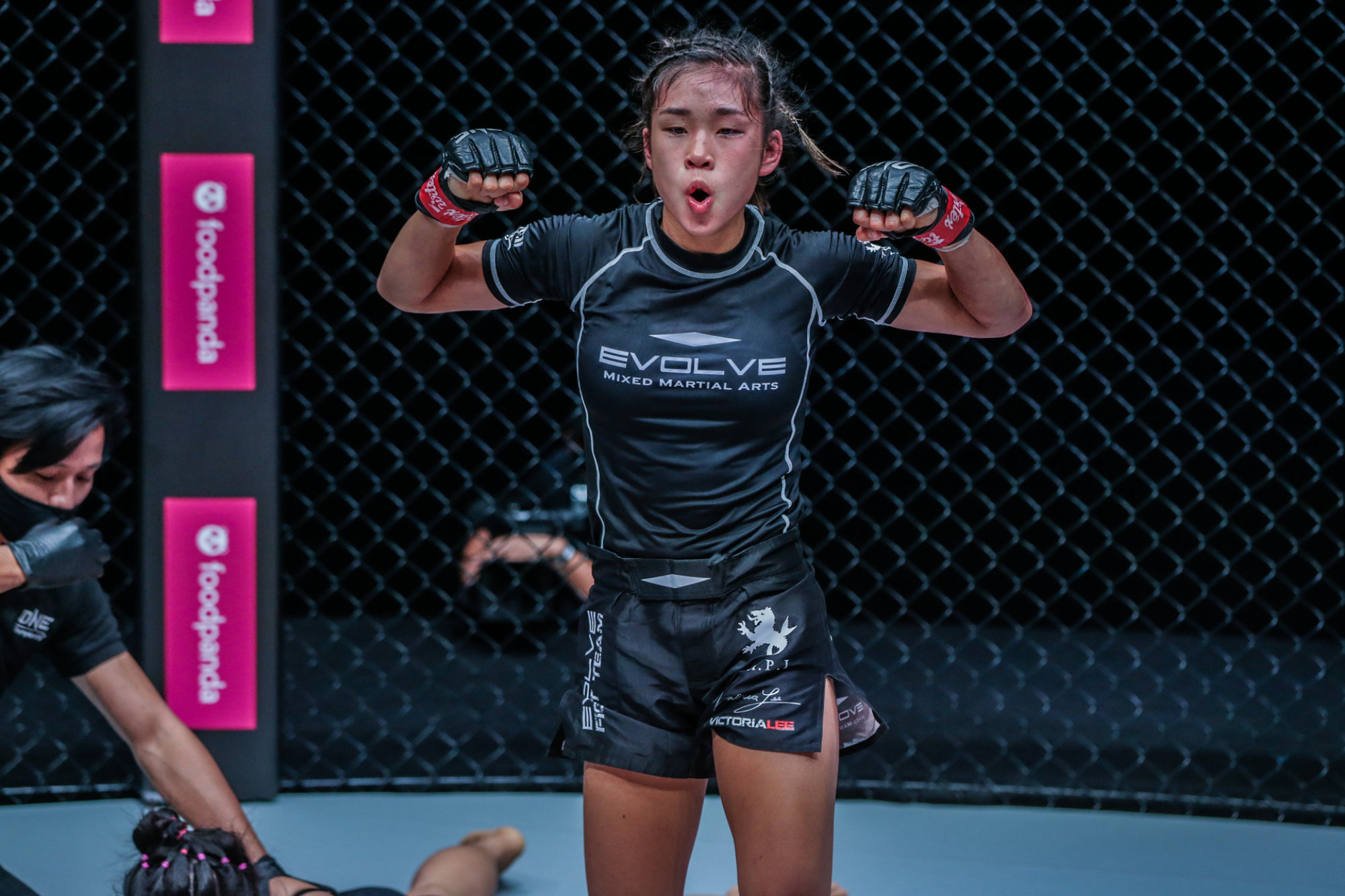 Elias Kaohu Wachi, a training partner of Adrian and the other Lee siblings at United MMA on Oahu, was also in action at Saturday's event in Hawaii.
He won his bout by second-round TKO, and also received high praise from Angela, Christian and Victoria.
ONE recently signed atomweight prospect Lea Bivins –
another Lee training partner
– off the amateur circuit, so Wachi could perhaps also be on the promotion's radar.