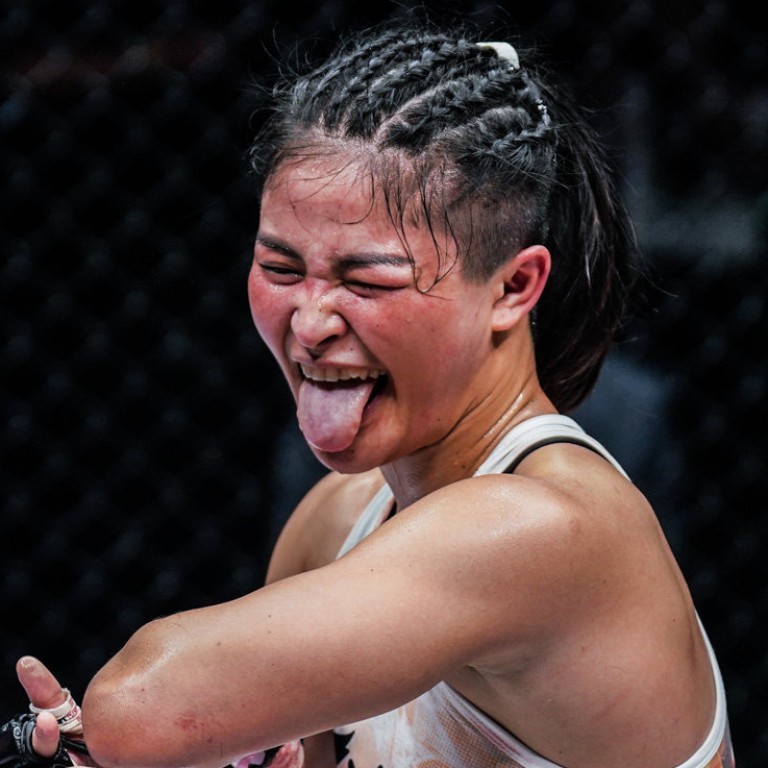 ONE Championship: Stamp Fairtex sees weakness in Anissa Meksen's ground game
Stamp will meet striking superstar Meksen in a special mixed rules bout at ONE on Prime Video 6 in Bangkok on January 14
'I've been practising BJJ for six years. I don't think Anissa will get a lot from the period she's been practising,' Thai star says
All martial arts content – including ONE Championship coverage – has been made freely available. Please consider supporting SCMP's journalism by
subscribing
.
ONE Championship star Stamp Fairtex has achieved success at the highest level of three different combat sports, but her next fight will be unlike any she has experienced before.
The 25-year-old Thai is set to return to action at ONE on Prime Video 6 on January 14 in Bangkok's Impact Arena, where she will meet French-Algerian striking specialist Anissa Meksen.
The bout will be contested over four rounds, with the first and third being fought under Muay Thai rules, and the second and fourth under MMA rules.
Despite being a former champion in ONE's atomweight kickboxing and Muay Thai divisions, Stamp has not competed in either sport since 2020, having dedicated her focus solely to MMA, while Meksen is considered one of the best female fighters in both disciplines.
As such, Stamp is expected to be at a disadvantage in the fight's Muay Thai rounds, but she is confident her game plan – which seems to hinge on fighting at close quarters – will carry her through.
"I've been practising a lot of Muay Thai because Anissa is a very, very good striker," she told the Post about her strategy for the fight. "Her footwork is also very good."
"I'm planning to clinch and to be very close to her, because she's very good at striking. I will try to be as close as possible and also use a lot of knees."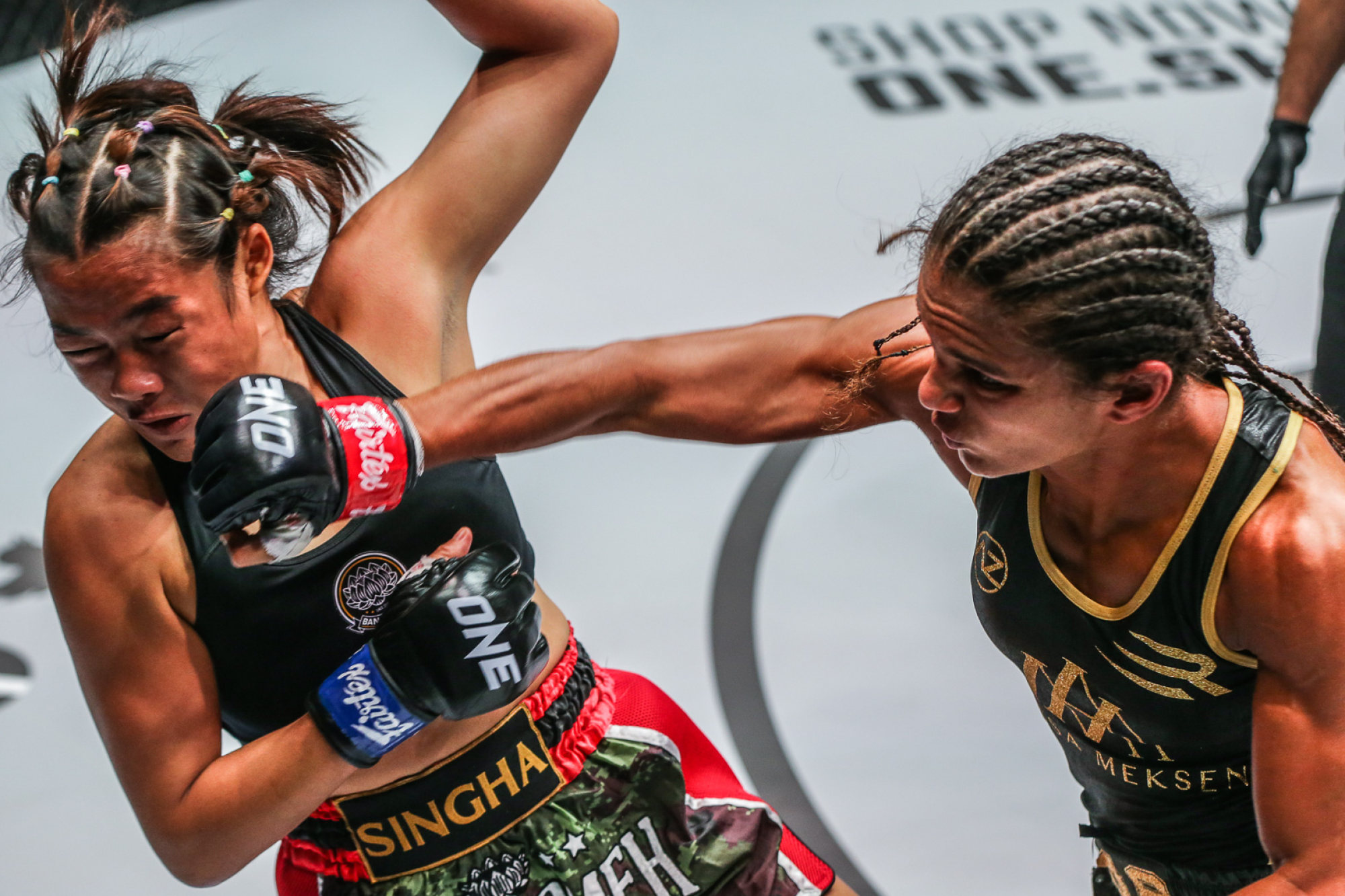 Stamp's chances will improve dramatically when the fight switches to MMA rules.
While she is quite new to MMA herself, she has been honing her skills in the sport's grappling components for much longer than Meksen has, and has already
earned her purple belt
in Brazilian jiu jitsu.
"I've also been practising takedowns," she said. "I'm not exactly sure how good Anissa will be [on the ground], but I've been practising BJJ for five or six years. I don't think Anissa will get a lot from the period she's been practising."
With a distinct grappling advantage, Stamp will be looking to end her fight with Meksen in one of the two MMA rounds.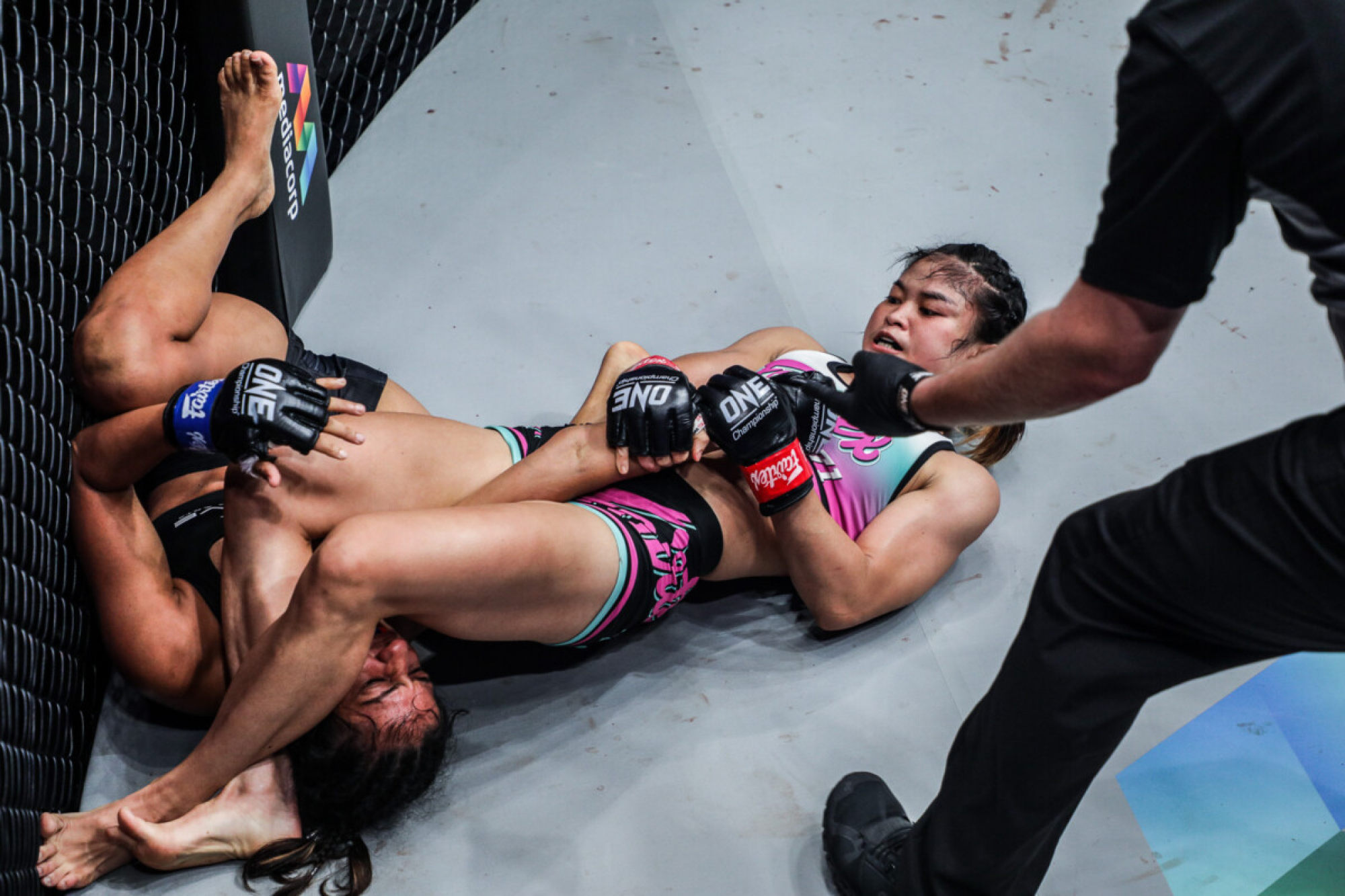 "I will predict that I will win, but I will try to take her down and submit her in the second round," she said.
ONE on Prime Video 6, which will air in US prime time on Amazon's streaming service, will mark the promotion's first event in Thailand since July 2020. Stamp, one of the country's biggest combat sports stars, is understandably happy to be a part of the occasion.
"I'm very happy that I'm fighting in Thailand," she said. "It's such a great comeback. People from Fairtex [Training Centre] can come, my family, my friends. There's a bit of pressure, but I'm also excited to have all my friends and family there."
Stamp last fought at ONE on Prime Video 2 in September, when she defeated fellow atomweight MMA contender Jihin Radzuan by unanimous decision.
That victory separated the Thai from a submission loss to Angela Lee, the division's long-reigning champion. Before that, she won ONE's atomweight MMA Grand Prix with a submission victory over Ritu Phogat.
Meksen was also last in action in ONE on Prime Video 2, where she improved to 3-0 under the ONE banner with a decision win over Daokongfah Banchamek under Muay Thai rules.