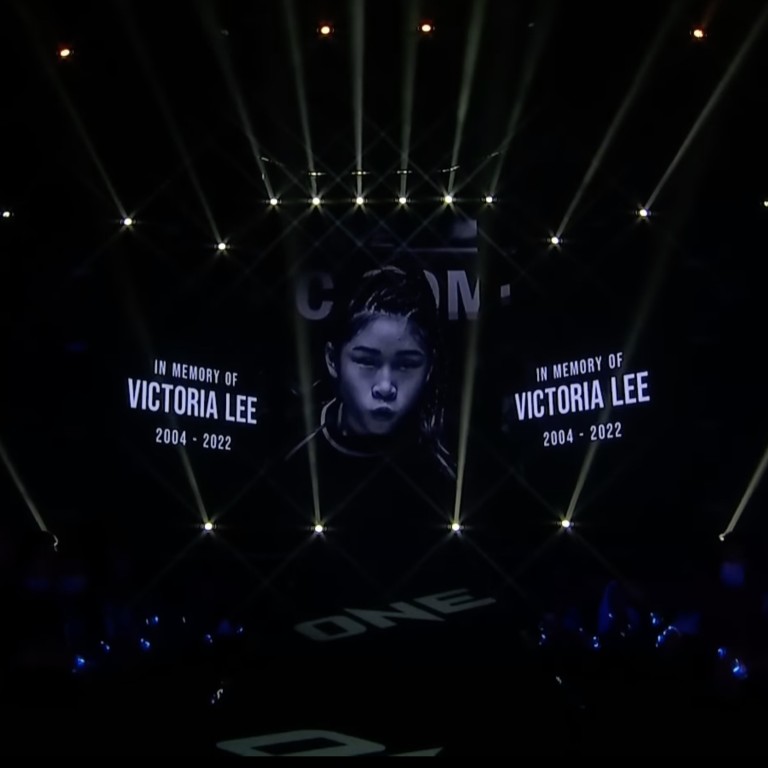 ONE Championship boss Chatri in tears as Victoria Lee's death casts sorrowful note over first event of 2023
CEO and chairman pays emotional tribute to the late 18-year-old MMA prodigy during Saturday's broadcast in Bangkok
'Victoria, I miss you dearly. I know you're looking from above,' he says – 'Tonight, she was supposed to be fighting, that's what makes it so heartbreaking'
ONE Championship was back in action in Bangkok for its first event of 2023, but a sorrowful note was cast over Saturday morning's proceedings following the death of Victoria Lee.
Three fights from the top of an action-packed card full of slick finishes and gruelling battles, an emotional tribute was paid to the rising 18-year-old MMA atomweight, who died on Boxing Day in her hometown in Hawaii. Her
death was confirmed
by her sister Angela Lee, ONE's atomweight MMA champion, last weekend.
The lights were dimmed, with a tribute video played on the giant screens of the production set at the Impact Arena.
A graphic saying "In memory of Victoria Lee, 2004-2022" was then displayed, as ring announcer Dom Lau called on the crowd to stand for a minute's silence, to remember Lee.
It was impeccably observed.
"From all of us at the ONE Championship family and the entire martial arts community around the world – we'll miss you Victoria, may you rest in peace," said Lau, his voice cracking with emotion.
Like all of the company's staff, Hong Kong's Lau – who has been with ONE since 2016 – has got to know the famous fighting Lee family behind the scenes over the years as Angela and her younger brother Christian Lee have risen through the ranks to become champions, all trained by their father Ken Lee.
Their 17-year-old brother Adrian Lee is also coming off the production line, having won an amateur MMA title in Hawaii just days before Victoria's death. His sister was there to watch, and wrote in her final Instagram post she was "super proud of my little bro".
ONE's chairman and CEO Chatri Sityodtong then gave another moving tribute on the broadcast, standing alongside the commentary team, with his words amplified through the arena's speaker system.
"Angela called me the day after Victoria passed, and I've had many sleepless nights," he said. "At ONE Championship, we are a family, and I really have a lot of love for Angela, Ken and Jewelz and Christian and Victoria.
"I knew Victoria when she was 11-years-old. She was obviously a martial arts prodigy but she was much more than that.
"I just spoke with Angela yesterday. We're going to work together to ensure Victoria Lee's legacy lives on. We're going to do a scholarship, an award, we're brainstorming. I want to make sure Victoria Lee's kindness, love, selflessness – that is her legacy – and let it live forever.
"Victoria, I miss you dearly. I know you're looking from above. Tonight, she was supposed to be fighting in the Circle, that's what makes it so heartbreaking."
Indeed, Lee – who went 3-0 during her brief ONE career with three quick finishes in 2021 – was set to return from a 15-month lay-off to face India's Zeba Bano in the Thai capital.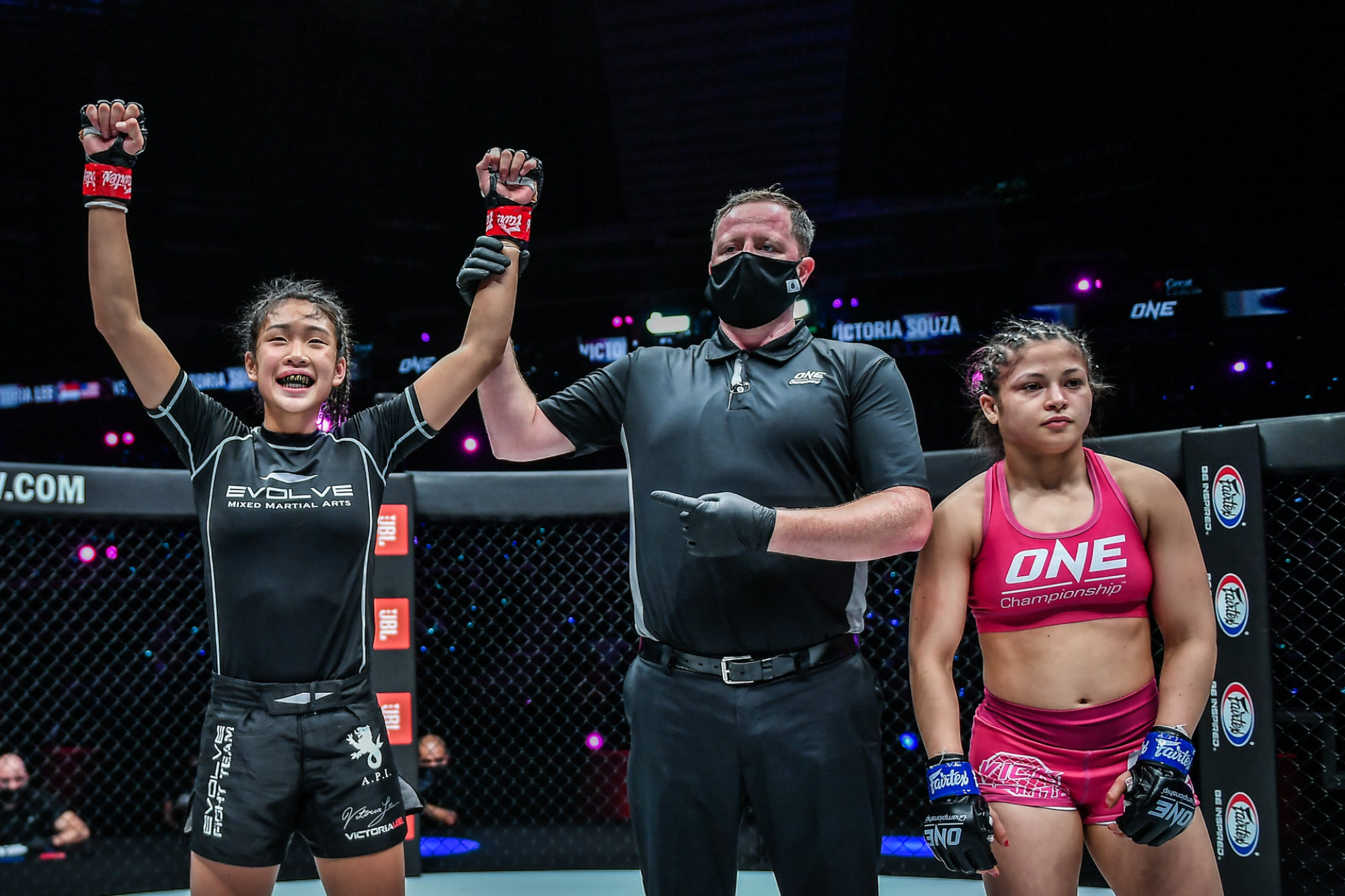 "I'd like to dedicate tonight to Victoria Lee. And may she live forever in ONE," Chatri added, with the crowd breaking into applause as his voice broke and his eyes welled with tears.
"And everybody here and everybody around the world please send your love and your prayers to the Lee family. Ken and Jewelz – as parents, I can't imagine what they're going through – and to Angela, to Christian, to Adrian, to all the loved ones."
Victoria's shock death has left not just ONE Championship in mourning but the whole combat sports world. The Las Vegas-based UFC also paid tribute to her with a graphic on their Saturday night broadcast on ESPN.
The legendary Demetrious Johnson, ONE's flyweight MMA king who had a record 11 consecutive title defences in the UFC, told the Post this week in Bangkok that Angela and Christian – 26 and 24 respectively –
"don't have to come back"
to fighting.
The young fighters both have 1-year-old daughters, with the family an incredibly close-knit unit who all live together, or in the near vicinity of each other, in Waipahu, Hawaii.
"Take off, be parents for a while. Fighting ain't going nowhere. So take all the time you need to get your mind right," Johnson, who has three children of his own, said.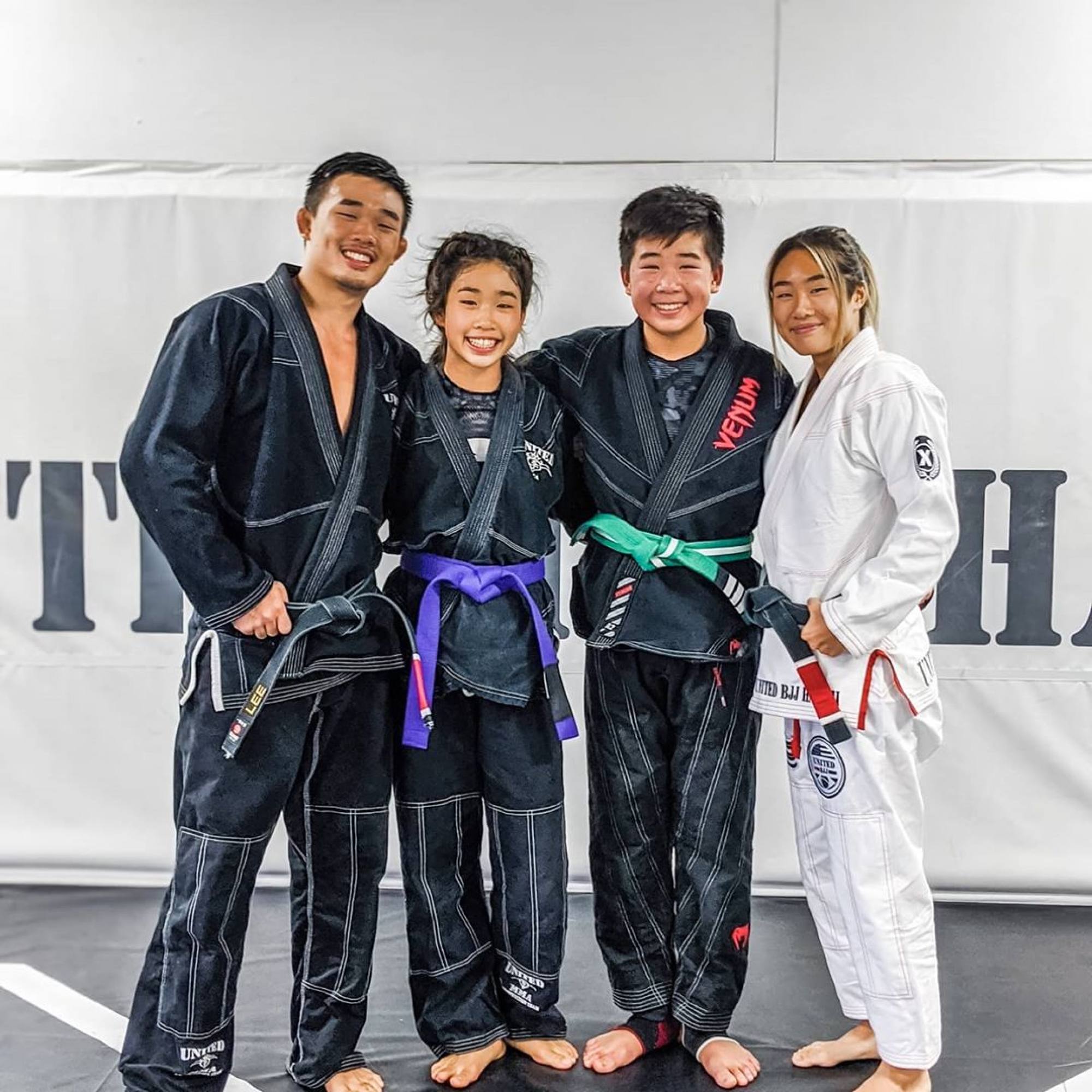 The 36-year-old, who was in Thailand on commentary duty and to promote his trilogy with Adriano Moraes at ONE's on-ground US debut in May, spoke movingly of having to bury his older sister.
"It was hard. There's no words to say to make it feel better," Johnson said.
"When they're ready to come back and compete … if they don't want to, they don't have to," he added. "There's more to life than just trying to get back to the cage and being able to compete."
Other fighters have also paid tribute to Victoria Lee this week in Bangkok.
Stamp Fairtex, a former title challenger to Angela Lee, wore a T-shirt at Friday's ceremonial weigh-ins bearing a picture of "The Prodigy" – as the younger sister was known – with her trademark smile after her successful ONE debut.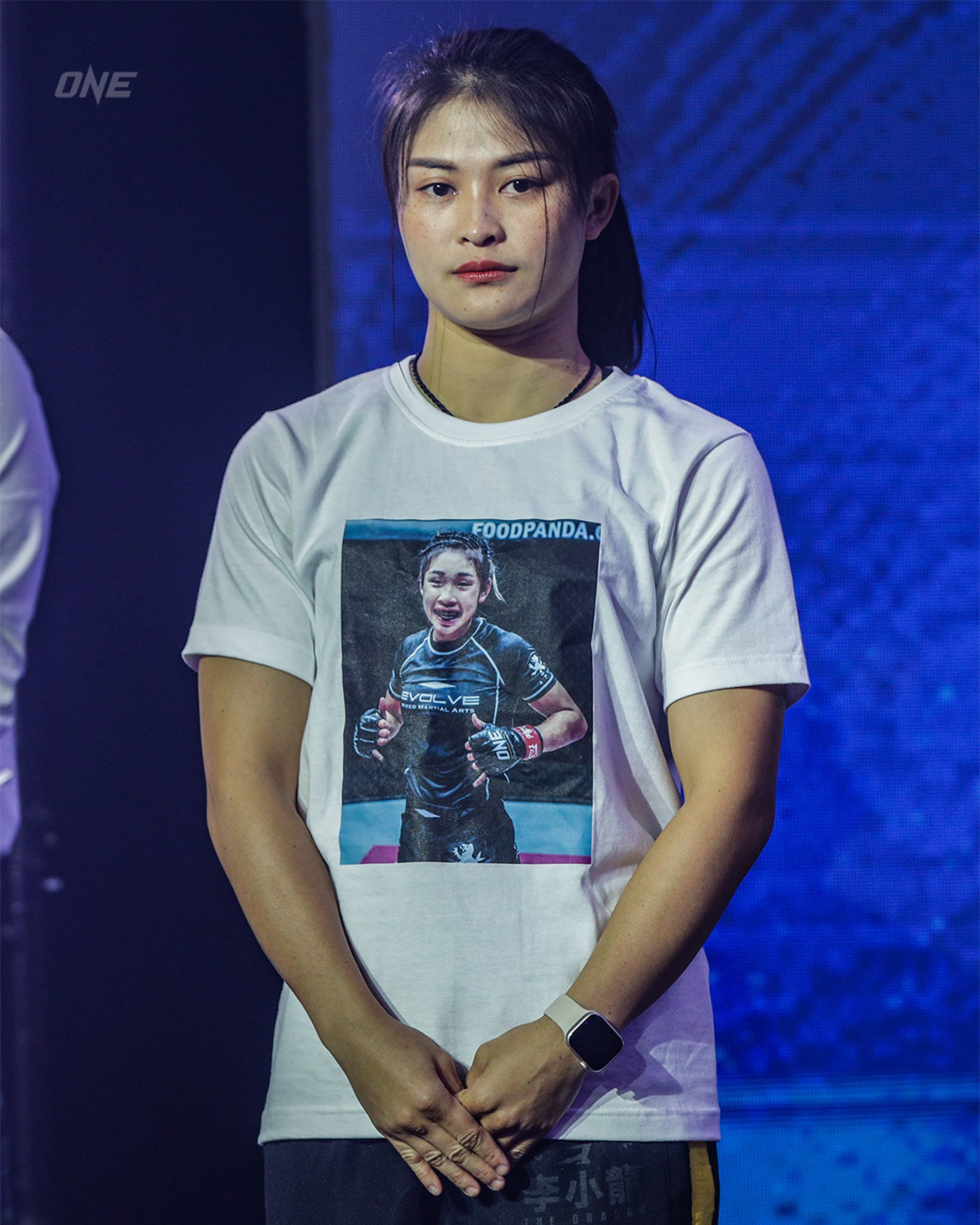 "I'm so sorry for the Lee family. Please be strong. This trial that you have to pass is a difficult time, but come back stronger," the 25-year-old Thai
told the Post
.
Aung La N Sang, who like Stamp scored a US$50,000 performance bonus in victory on Saturday, had some moving words for the Lees in fight week.
"My heart breaks for Ken," he
told the Post
. "As a man with a two-year-old daughter, I know the connection you have with your daughter. A father and a daughter, there's no love like that."
The world of ONE Championship will go on, sadly, without Victoria Lee in it, as attention turns to Friday night's first weekly ONE Lumpinee show at the famed Muay Thai stadium in Bangkok.
But the promotion – its staff and its fighters – will clearly ensure that she is never forgotten.