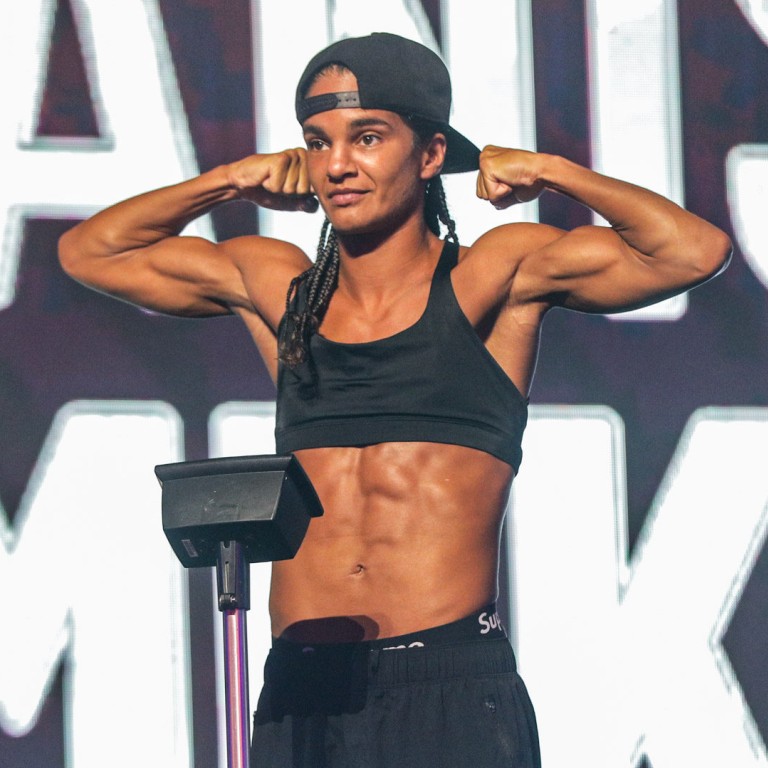 ONE Championship: Stamp Fairtex's team say Anissa Meksen was 3kg overweight for fight
Meksen no-showed ONE Fight Night 6 official weigh-ins last week, ruling he rout of a mixed rules bout with Stamp in Bangkok
Meksen tells Stamp 'sign the contract' for interim kickboxing title but Thai 'does not want to fight' according to boss Chatri
Stamp Fairtex's team told ONE Championship chairman Chatri Sityodtong that Anissa Meksen was 3 kilograms overweight for their scheduled mixed rules fight in Bangkok last week.
Meksen was not present at the ONE Fight Night 6 press conference, and no-showed the official weigh-ins and hydration tests, ruling her out of competing in the atomweight bout on Saturday, which would have alternated between MMA and Muay Thai rules over four rounds.
In a late reshuffle to the card, Stamp moved up and defeated Supergirl Jaroonsak in a strawweight kickboxing bout, before declaring she is not interested in facing Meksen for the interim atomweight kickboxing title – a fight which had been
announced by Chatri
last week before all of the drama went down.
The 34-year-old French-Algerian Meksen denied she had been overweight, insisting she instead
had a family issue
, but it is uncertain if the two will now face off in the Circle.
"This is from Team Fairtex – I was not there, so I have no idea," Chatri told the Post. "Fairtex said they saw Anissa was three kilograms overweight, then never showed up. I have no way of verifying that.
"But Fairtex are very angry, so Stamp does not want to fight. I did announce it, because both had verbally agreed to it a few hours earlier and then after Team Fairtex discussed it, they were like, 'No we don't want to fight Anissa because she's 3 kilos over'.
"I'm not saying Anissa was 3 kilos over, I was not there, I have no idea. That is what Fairtex was saying. Anissa was saying it's a family issue or sickness issue, so I have no way of saying yes or no.
"I wanted to make Anissa versus Stamp for the interim kickboxing title but it takes two to tango. I don't think there is a suitable opponent if Stamp doesn't want to fight, or Anissa. I don't want to take some random person for the interim title."
Meksen fired another broadside at Stamp on Thursday, telling the 25-year-old Thai to "sign the contract" for February 25 at ONE Fight Night 7 in Bangkok.
"Chatri, you promised me a title shot," she added. "If stamp don't want to face me I take anyone at atomweight and strawweight for the kickboxing title.
"Three years I'm waiting for it, it's my time."
Former Glory Kickboxing champ Meksen has been calling for a shot at Janet Todd ever since debuting in ONE, where she has gone 3-0 but has frequently aired her frustration at being denied a chance at gold.
American Todd has yet to defend the atomweight kickboxing title she won from Stamp in February 2020, and will next unify her interim Muay Thai title with divisional champ Allycia Helen Rodrigues in March.
After earning a split decision win over Supergirl – and a US$50,000 performance bonus – Stamp told the Post she is not interested in facing "unprofessional" Meksen, and instead wants Todd or Rodrigues.
"Stamp just refuses – if they want to do a mixed rules fight she's open to it but she doesn't want to fight Anissa, at least today," Chatri added.
"Maybe she'll be less angry in a few weeks, I have no idea, but it's hard to make fights if one side or the other doesn't want to give the other side the opportunity."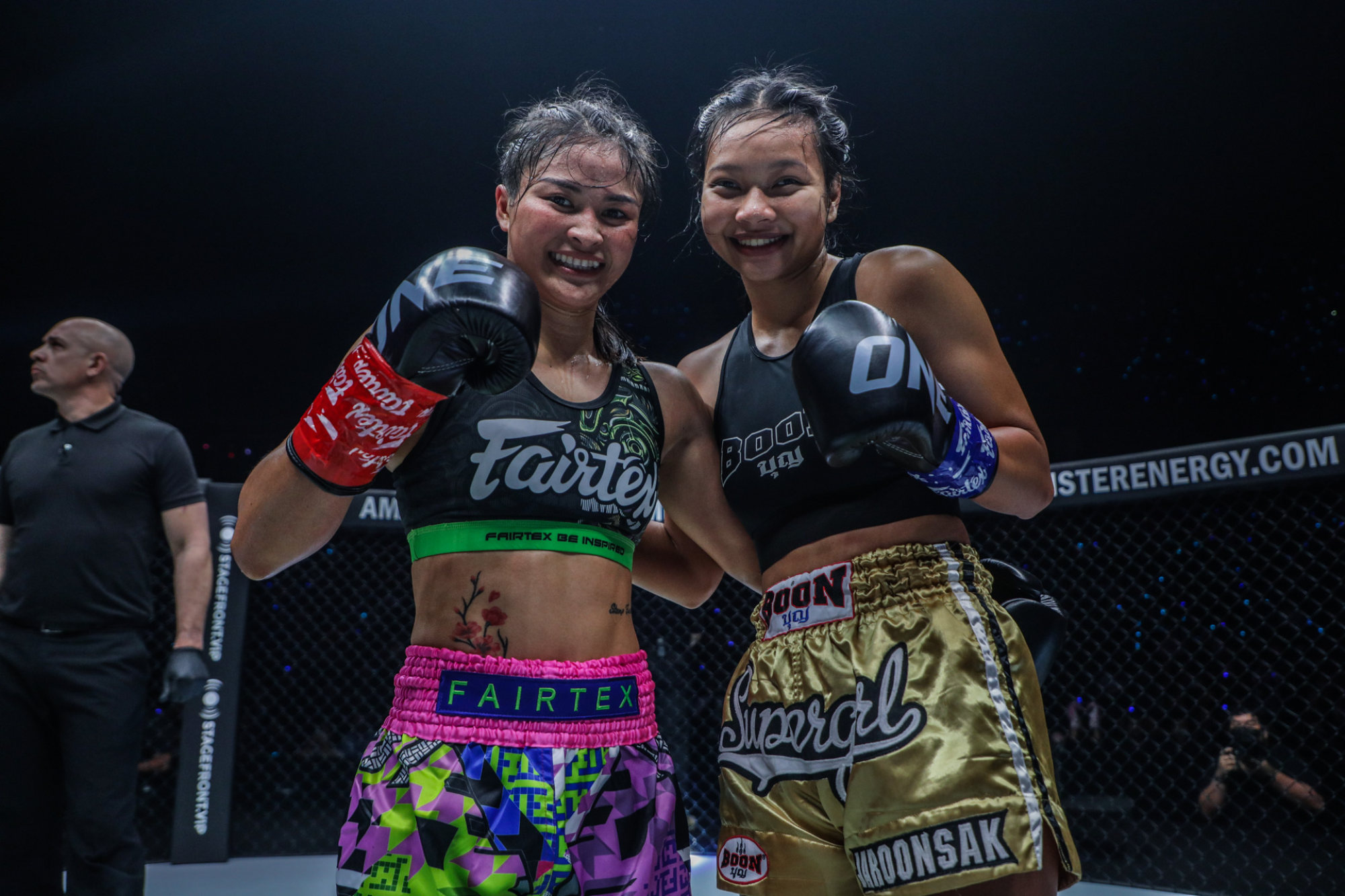 Stamp heightened the drama with Meksen by insisting her rival was "running away" from her, but Chatri is hoping both parties can strike an agreement.
"I think Anissa is the pound for pound greatest female striker," Chatri said. "Of course, we've never seen her against Janet Todd or Allycia Rodrigues, so that's a big question mark.
"There's a lot of moving parts. I need to sit down with the team. It takes two to tango, and we need all the elements together.
"There's genuine bad blood and heated emotion. I always find that makes for better viewership, as long as you don't cross lines like family, politics, religion, things like that.
"Both side have legitimate beef. It went up a notch because Anissa no showed for the weigh-ins and the fight. I understand Stamp's perspective and Anissa's perspective. I'd love for them to meet at some point."