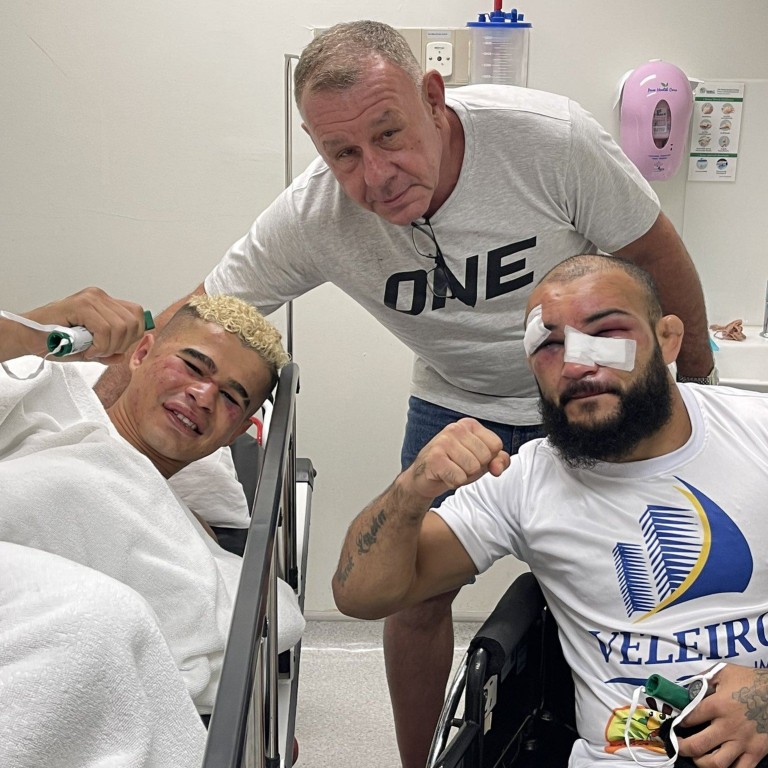 ONE Championship: John Lineker's manager reveals why he threw towel in during MMA title fight
Alex Davis admits 'it was hard to do' but says both of Lineker's eyes were closed after the fourth round at Lumpinee Stadium
'I had to take that decision, safety comes first,' adds Davis, who was cornering former champ against Fabricio Andrade in Bangkok
Fabricio Andrade's ONE Championship bantamweight title win came at a cost, with the new champ left celebrating in a hospital bed in Bangkok.
The ONE Fight Night 7 main event unsurprisingly took a toll on John Lineker as well.
Andrade launched a protracted attack in his fight with Lineker, gradually breaking his fellow Brazilian down with knees and straight punches, with particularly strong performances in the first and fourth rounds.
The 32-year-old Lineker was nearly unrecognisable by the time the fight was stopped between the fourth and fifth rounds, with a bad cut near his right eye and dark bruising all over his face.
He had to be helped down the ring steps at Thailand's famed Lumpinee Stadium, and then was taken out of the arena in a wheelchair.
Yet his manager and interpreter Alex Davis, who threw in the towel, told the Post at the Rama Gardens Hotel Bangkok the former champion was "fine" despite the punishment that kept him from answering the bell for the final round.
"Some criticism about having stopped [the fight]," Davis wrote in a tweet on Sunday morning.
"It was a hard to do, especially it being a title fight. Both John's eyes were closed, I had to take that decision. Safety comes first.
"Congrats to both men and to Fabricio for winning the title!"
While "Wonder Boy" Andrade, 25, was still at the hospital on Sunday morning, along with his new 26.4-pound gold title belt, Lineker returned to the Rama Gardens a few hours after the end of the fight.
The 32-year-old was walking fine with no limp, though he had bandages covering the bruising around his eyes, under thick black sunglasses.
"Hands of Stone" seemed in good spirits, and told the Post he would be interested in a trilogy fight with Andrade down the line.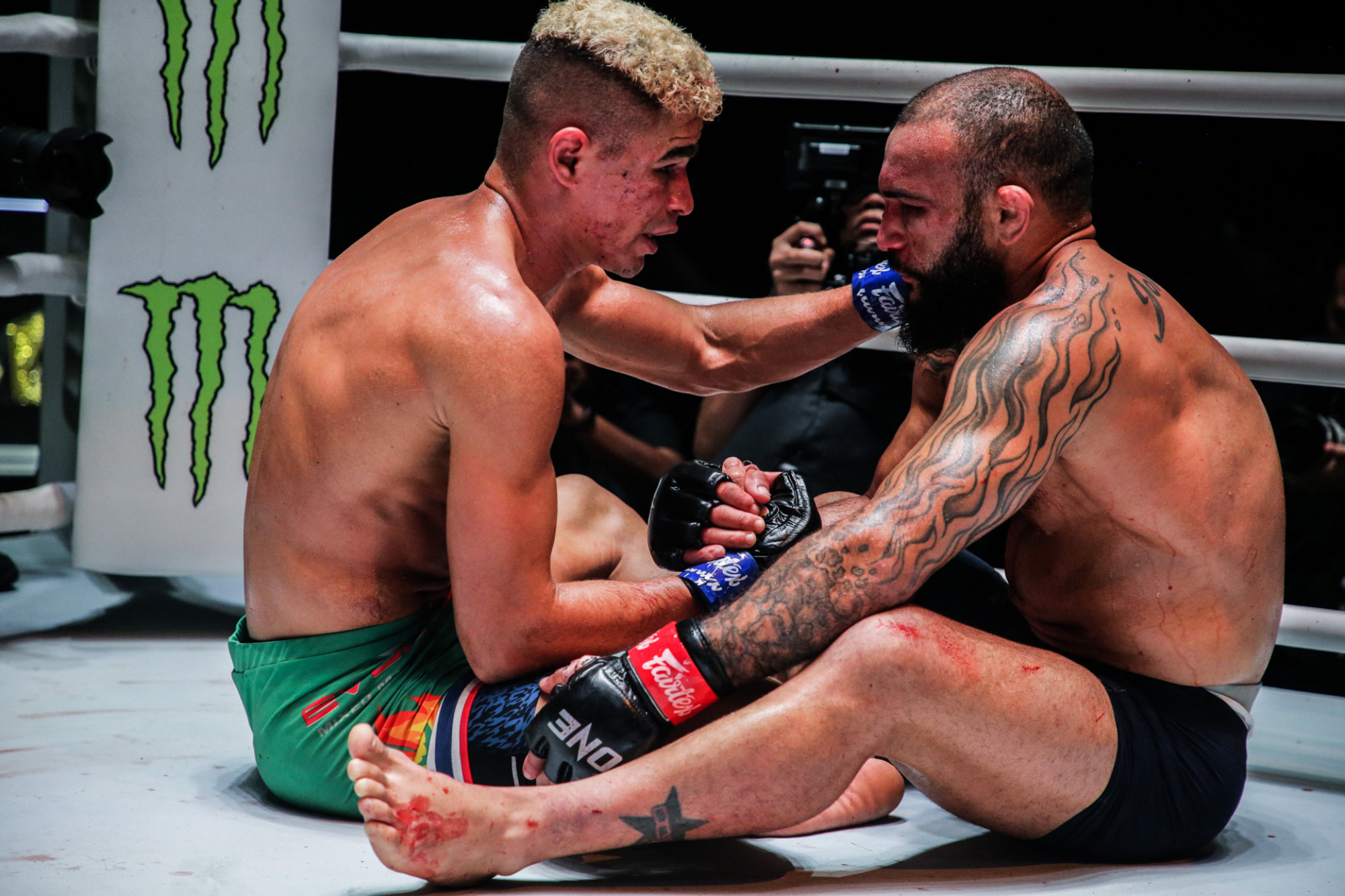 Saturday morning's rematch came about after their first meeting in October at Axiata Arena in Kuala Lumpur ended in a no contest.
Lineker, who had been stripped of the title on the scale after failing to make weight, could no longer continue after Andrade hit him with an inadvertent low blow in the third round.
The low blow was so strong it shattered his cup, with Andrade jokingly presenting him with some
hardened steel protective gear
at Friday's ceremonial weigh-ins and face-offs in Bangkok.