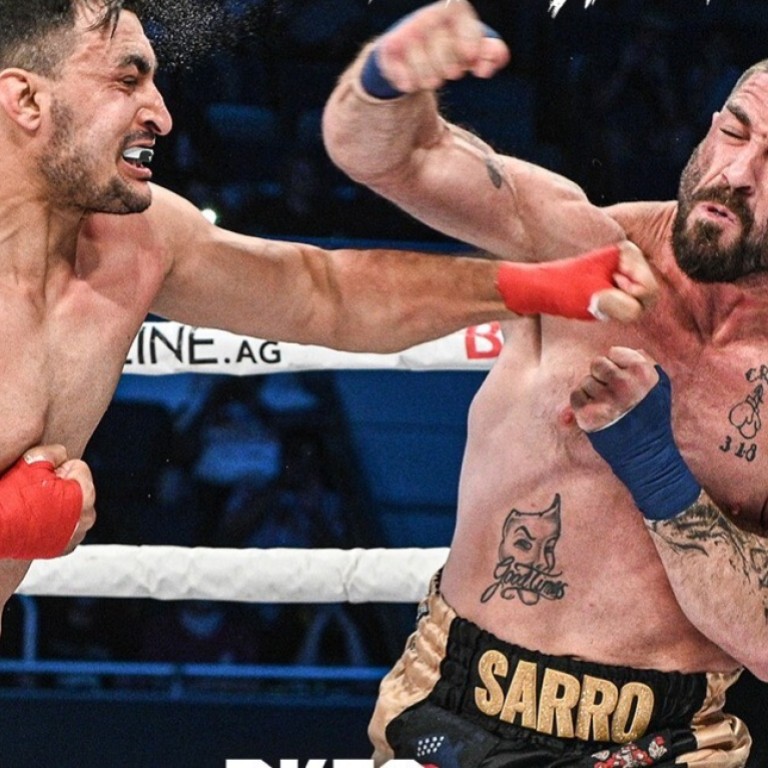 BKFC 17: Pakistani refugee Ezatullah Kakar makes stunning USA bare knuckle debut, knocking out Chris Sarro in 33 seconds
The 29-year-old says it was his last chance to make an impact after waiting seven years in a refugee camp before arriving in the USA in June, 2020
The Balochistan native, who fled Pakistan after being threatened by militants, says his family watched his fight live for the first time
Ezatullah Kakar was behind the wheel of a container truck on a California road – a long-haul assignment that took him out of his base in Philadelphia for four days – when the call came.
It was someone from the Bare Knuckle Fighting Championship promotion. Kakar, a refugee who spent seven years in detention in Papua New Guinea – most of it at the notorious Manus camp – was about to fulfil a dream.
But the former kick-boxer had only three weeks to prepare for his first fight in the United States since being given asylum in June last year.
It was his last chance to show what he can do, having had a previous bout with the BKFC cancelled at the last minute. Scraping enough money together to buy shoes and shorts, the 29-year-old made a stunning debut at BKFC 17 in Birmingham, Alabama, taking 33 seconds to knock out American Chris Sarro (3-1 before the fight) in their cruiserweight bout on April 30.
An emotional Kakar, who suffered a dislocated shoulder two weeks before his fight, fell to the ground in prostration, knowing that his family was watching one of his fights for the first time from Balochistan – the city he fled almost a decade ago because of threats to his life from local militia.
"I fought for my family, who I haven't seen in nine years. I fought for my friends in the refugee camps, many of whom are still there. I was crying because, finally, I get a chance to fight after all these years of waiting," Ezatullah told the Post.
"My family was able to see me fight, they were all gathered around. I am so thankful to the USA for taking me in. I could have been fighting for Australia but they didn't want me.
"Now the USA has taken me and given me this opportunity. I am so grateful to God. I knew I could win, it was a wild fight and hopefully it can help me to continue my career. I can survive. I did it in Manus so I can do it here.
"My shoulder was very painful but I didn't tell anyone about it. I had one free hand so I'm so happy that I was able to win."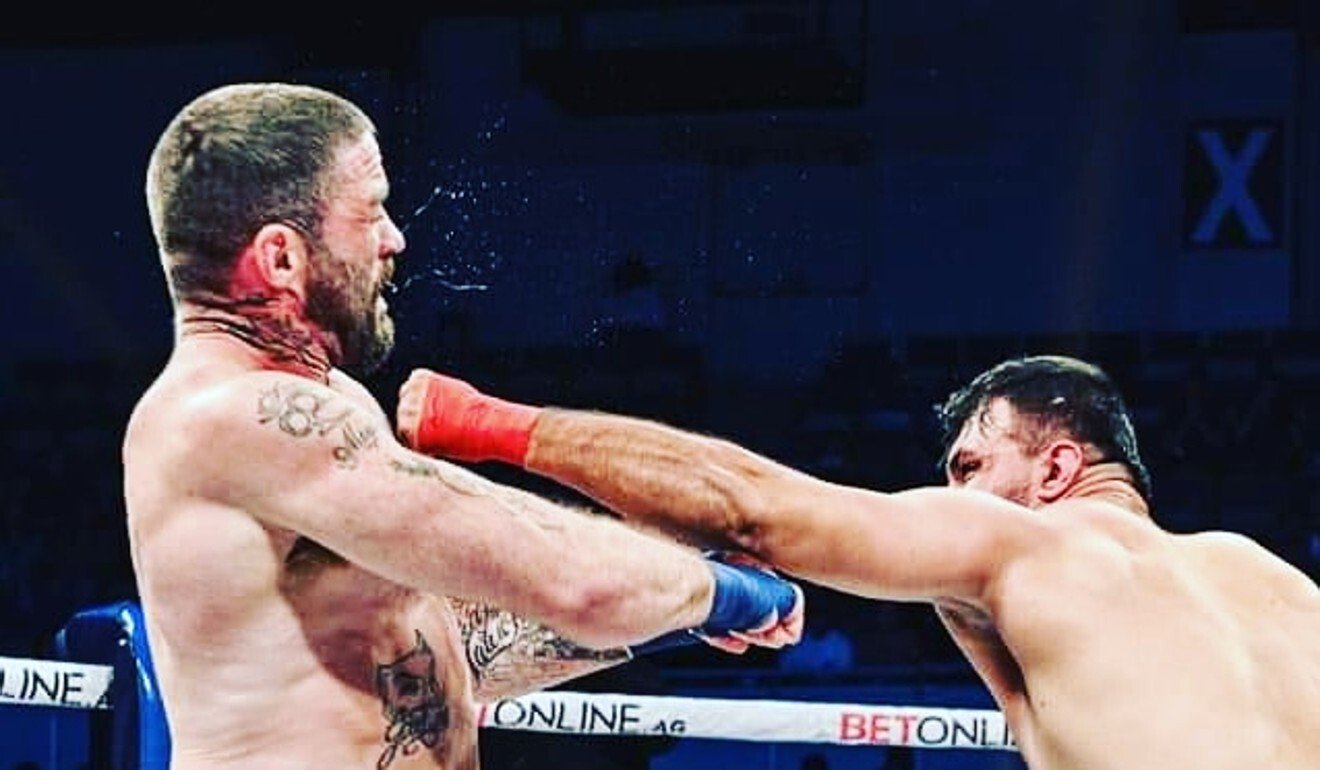 A former kick-boxing world championship runner-up, Kakar spent his best years in a squalid detention camp on Manus Island. During his time locked up, many of his fellow refugees suffered mental health problems with some taking their own lives.
He would train by himself without a coach hoping for the day he would taste freedom and be able to pursue his career.
He landed in Raleigh, North Carolina in June last year, but after four months moved to Philadelphia, the USA's fight capital, in a bid to land a contract with BKFC. He said he talked with the promotion's chief David Feldman and finally earned his breakthrough at BKFC 17.
Kakar, who trains out of a public gym in Philadelphia, said he earned US$1,400 for his victory but hopes to secure a three-fight contract with BKFC.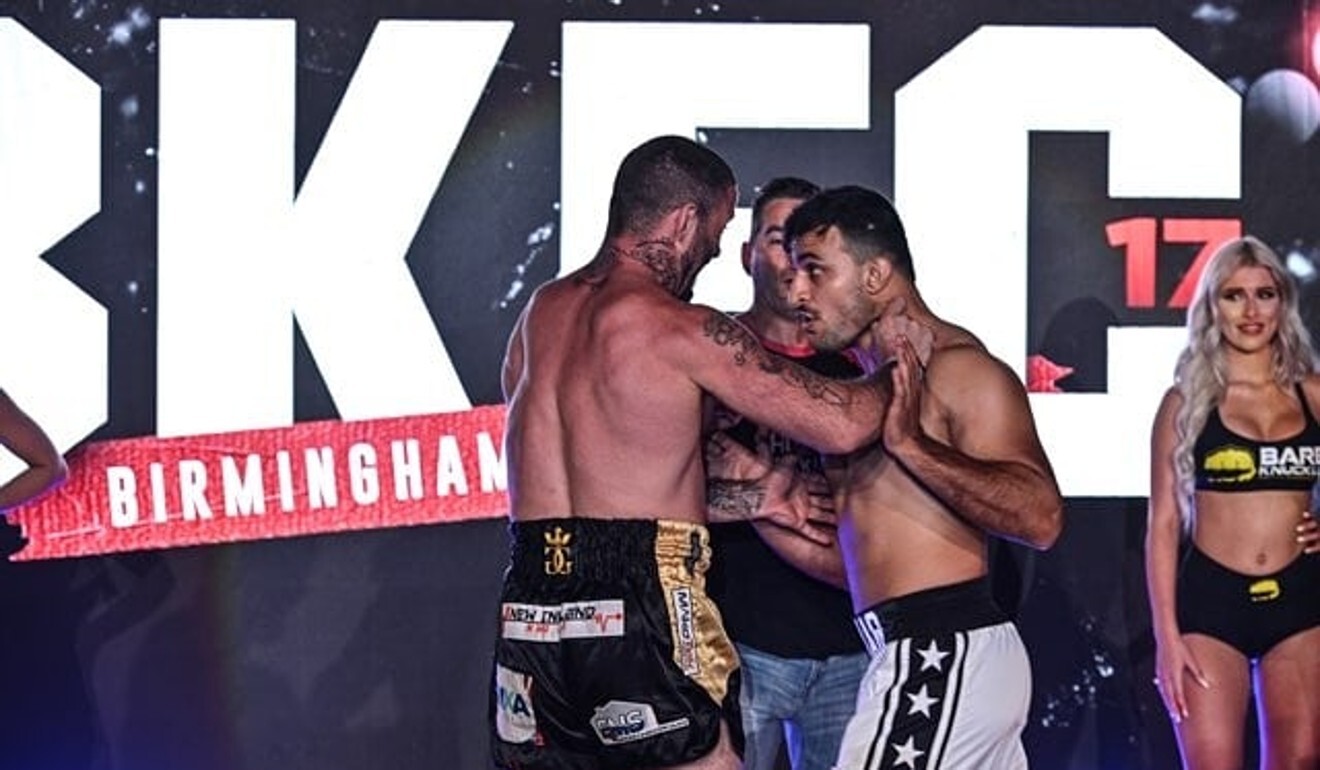 "I hope that this victory will open the door for me," Kakar said. "When I came into the fight, I didn't have anything. All the money I earned from truck driving I would put into my training.
"After the fight, a few people came up to me and said they would sponsor me. I knew this was my last chance and now I'm hoping for a fight contract."
This article appeared in the South China Morning Post print edition as: Kakar makes stunning US bare knuckle debut