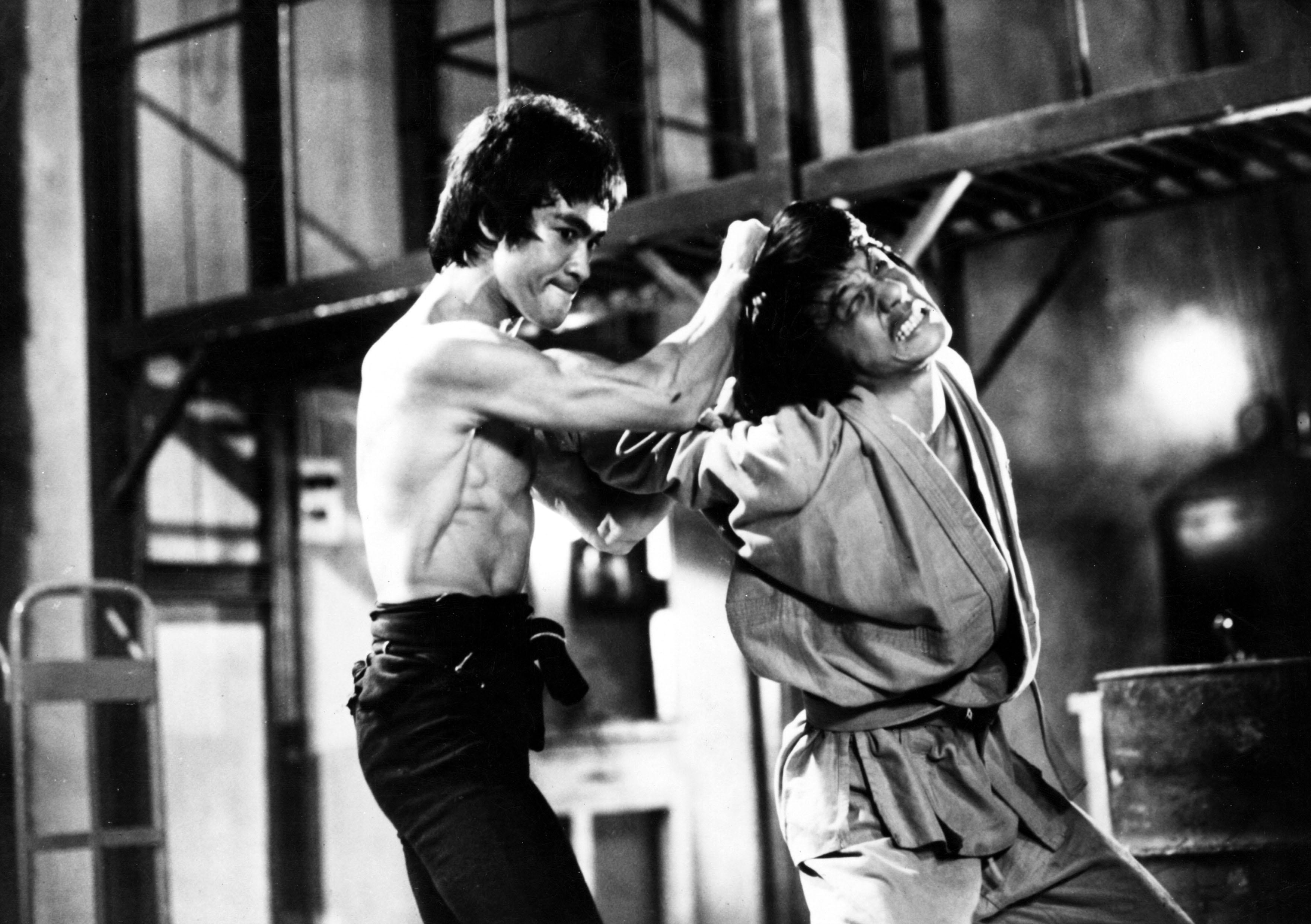 'Grandfather of MMA' Bruce Lee and his starring role in the birth of modern mixed martial arts
Bruce Lee
Hong Kong martial artist was many fighters' first exposure to mixing various disciplines, and a one-minute scene in film 'Enter the Dragon' is considered a seminal moment in the sport's development
It took Bruce Lee less than a minute to show the world what was possible when you
mix martial arts
.
In the opening frames of Enter the Dragon – shot in 1973 – Lee and the great Sammo Hung Kam-bo meet in organised combat, with Hong Kong's Chan Chung Koon Temple standing in for the famed Shaolin Temple of central Henan province. Their characters wear unusual gloves, tiny shorts, and they throw everything they have at each other, until Lee brings the fight to an end with his own unique version of the "armbar".
It's a fighting technique that was up until then only commonly associated with the likes of jiu-jitsu and judo and by deciding to use it in this scene with Hung – in a kung fu film, no less – Hong Kong's "Little Dragon" gave the world at large its first taste of mixed martial arts (MMA).
Ultimate Fighting Championship (UFC) hall of famer Urijah Faber says "that was the moment" that MMA was born. In a movie scene from more than four decades ago, which lasts all of a minute.
"Mixing martial arts for fighting – that's the key with Bruce Lee," explains Faber, who fought at the top level of professional MMA for more than a decade.
"He was the first one to say, 'Hey you need to know wrestling, you need to know submissions, you need to know boxing'. A lot of people from outside [MMA] don't know that is why he was so influential."
From then until now there's been no turning back for the sport, for its fighters, and for its fans.
Shannon Lee, daughter of the legend and the driving force behind the Bruce Lee Foundation that helps keep her father's legacy alive, has said that early scene in Enter the Dragon was the moment when the world of martial arts was changed forever.
"It's pretty amazing," she told Yahoo Sports. "There he is in the opening sequence in the shorts and the fingerless gloves, ending it in an armbar. It's almost as if he knew what was coming. But that all sprung from his belief about what it meant to be a complete fighter. He really believed fully that in order to be a complete fighter, you had to have many different things in your arsenal and be able to defend against, and attack in whatever situation may present itself."
UFC Hall of Famer Urijah Fabre talks about Bruce Lee's legacy from 8:14
The spotlight continues to shine on Lee and his legacy in the 46th year since his passing – by cerebral oedema on July 20, 1973 at the age of just 32 – and in the 46th year since the release of Enter the Dragon, the film that turned him into a global superstar.
It's been a period of reflection for both those who have closely followed the path Lee laid out through his teachings and the jeet kune do kung fu style he created, and for fans of all martial arts.
The "grandfather of MMA" – as UFC boss Dana White puts it – showed what might be possible, and in the decades since his passing, combat sports leagues have sprung up all over the world, as people experiment with styles of martial arts, and with rules.
"I called Bruce Lee the grandfather of mixed martial arts because his philosophy back in the day was that no one style is the best," White told the South China Morning Post. "You have to have a little piece of everything to be a complete fighter and that was never really proved until 1993 when the first UFC event took place. Bruce Lee was talking about that in the '60s or early '70s. He was way ahead of his time. All of his philosophies and all the things he talked about were absolutely correct, they just weren't proven until he passed away.
"I think if Bruce Lee were at his peak, I think he would have been the type of guy to be involved in the first UFC when it happened, with all these different type of styles. And I think that he would have been a more well-rounded fighter than most of the guys that were there in the early days of the UFC."
He's a legend not because of his martial arts skills but because of the impact he has had on the world

Chatri Sityodtong, One Championship CEO
Lee showed the world what was possible, and countless fighters – and fight promotions – have followed his lead. This week the South China Morning Post shines a light on an almost-forgotten, groundbreaking fight league in Hong Kong – the Full Contact Boxing Association – which combined the likes of kung fu, kick-boxing and Muay Thai, with just about any other form of stand-up fighting.
It burned brightly in the early 1980s, turning the likes of local warriors Kong Fu-tak, Eldy Chan Man-yee and Ponson Sin Lam-yuk into household names, and attracting fans in their thousands to the QEII and Southorn stadiums.
But it was gone by the late 1980s, by which time the famed Gracie clan had started to take Brazilian jiu-jitsu into North America, and the likes of the Shooto and Pancrase operations were emerging in Japan, and were also combining fight styles.
Soon the promotion that would morph into the UFC began to take shape in the United States and, once its success was established by the staging of UFC 1 in 1993, MMA leagues had started springing up around the world.
Asia now has its own major international promotion in the Singapore-based One Championship and its stars all point to Lee as the man who first blazed the trail.
On last year's 45th anniversary of Lee's death, One CEO Chatri Sityodtong took time to reflect on Lee's legacy.
"He's a legend not because of his martial arts skills but because of the impact he has had on the world," said Sityodtong. "He was a philosopher, he was a humanitarian. He changed so much about how martial artists think about life."
One's roster of fighters joined the chorus.
"As an Asian kid, that guy influenced more people than Elvis on this side of the world," One Championship's Filipino-American heavyweight champion Brandon Vera says.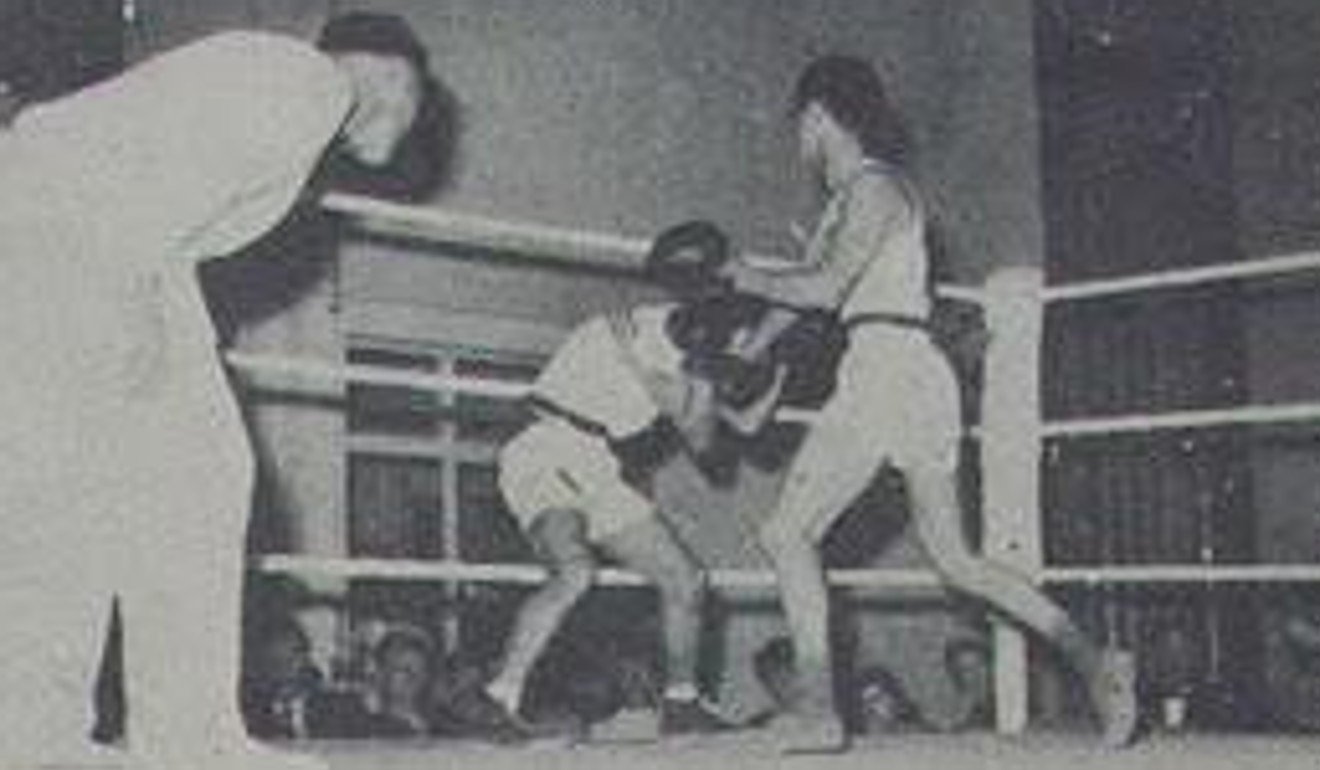 "We watched him, we wanted to be like him and we wanted to understand his message. If he had stayed alive I think MMA would have been even bigger than it is today, and earlier too.
"I even loved that he was an a****** sometimes because that's the discipline part of things. Not everyone is going to understand you and the sacrifices you have to make for martial arts. But you have to stay on that path if you want to succeed and be the best person you can be."
Lee was steeped in martial arts history. He would have known that the Greeks had dabbled in mixing up combat styles with their home-grown sport of pankration, part of the Olympics as far back as 648 BCE – the very sport that started the sister-brother super act of Angela "Unstoppable" Lee and Christian "The Warrior" Lee down the path towards their One Championship world atomweight and lightweight titles.
As a young man, still finding his way through his kung fu training, Lee was no doubt caught up in the hype surrounding the "death duel" of 1954 between tai chi masters Wu Gongyi and Chen Kefu of white crane kung fu fame – arguably the first heavily promoted "mixed" martial arts bout there ever was.
Lee's thirst for knowledge and experience saw him try his hand at boxing, in a bout against Hong Kong high school star Gary Elms, from the city's King George V School, on March 29, 1958.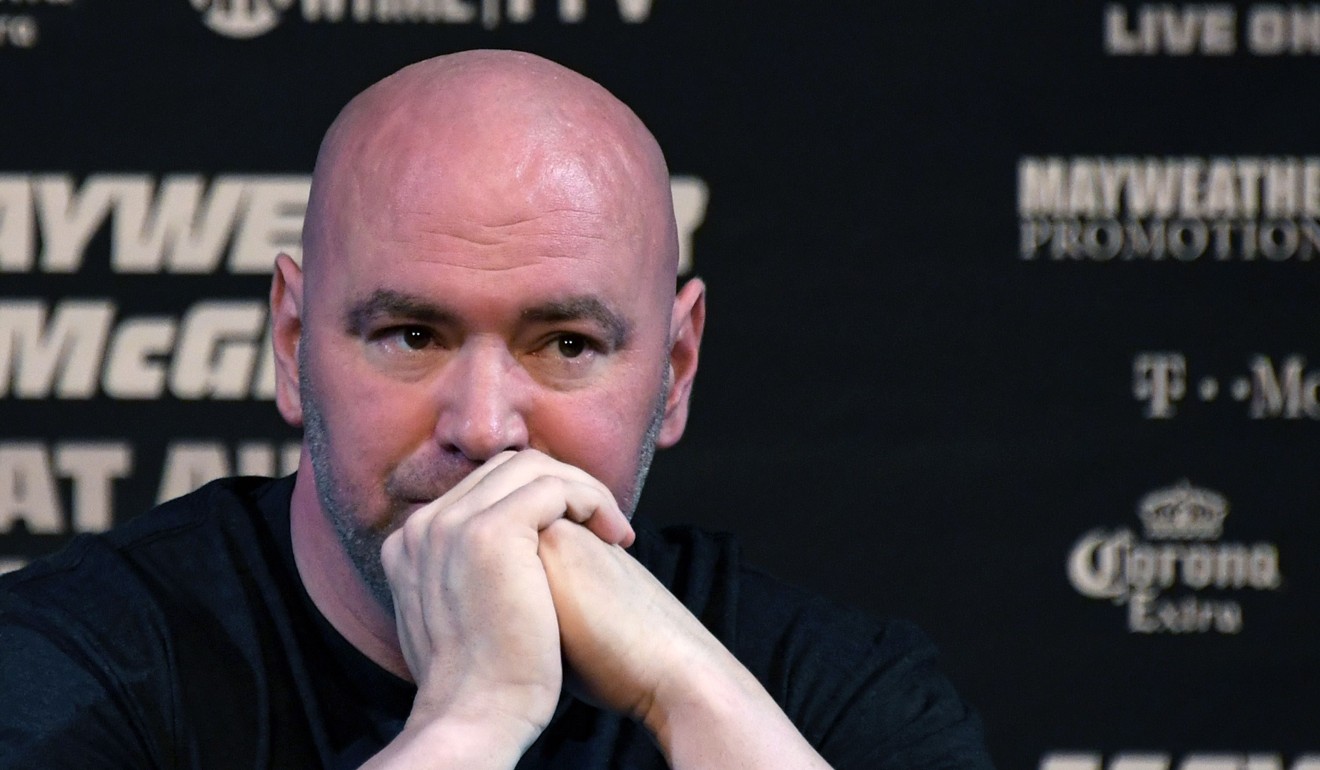 It was to be Lee's only official fight – of any kind – and was also shrouded in mystery until recent times. In writer and sometime martial artist Matthew Polly's illuminating biography Bruce Lee: A Life, released last year, the author tracks down first-hand witnesses, and reveals the fact that Lee – who won the fight by unanimous decision – walked away determined to expand his skill set, and his horizons.
Perhaps it was there – inside the gymnasium at St George's in Hong Kong – that the seeds of Lee's philosophy were first sown. Years later, when Lee was in Seattle in the 1960s, he started to fully develop his own unique fighting style and began to spread the word.
It was about this time that Lee spoke what would become the mantra for all the MMA fighters who would follow.
"The best fighter is not a boxer, karate or judo man," Lee said. "The best fighter is someone who can adapt to any style. He kicks too good for a boxer, throws too good for a karate man, and punches too good for a judo man."