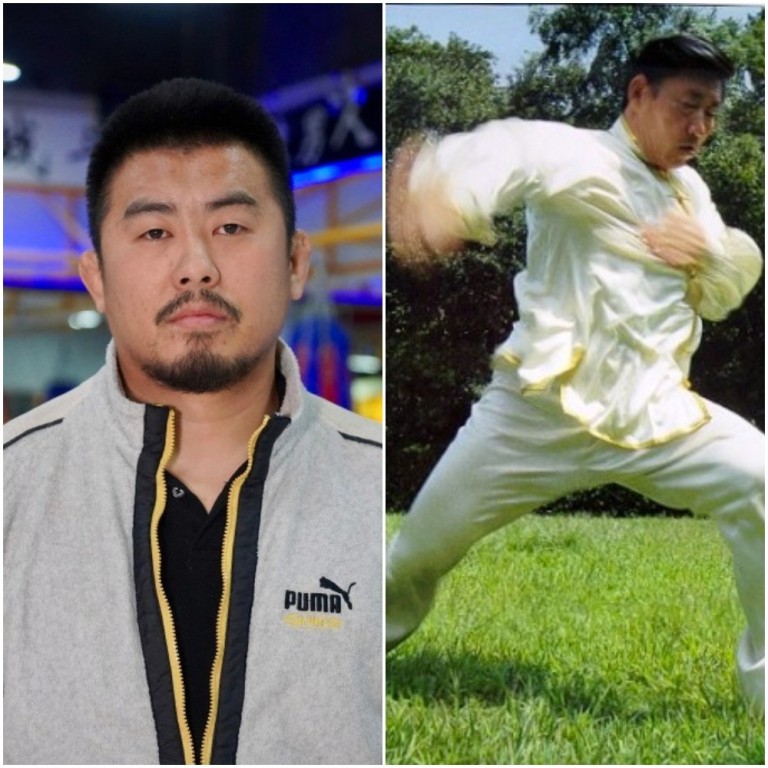 China orders Xu Xiaodong to publicly apologise and pay damages for insulting tai chi 'grandmaster' Chen Xiaowang
Chinese court rules outspoken MMA fighter has to pay 'world-renowned' Chen Xiaowang around 400,000 yuan
'Mad Dog' also has to say sorry to Chen for seven consecutive days on Chinese social media
Outspoken MMA fighter Xu Xiaodong has been ordered by the Chinese courts to pay hundreds of thousands of yuan in damages and publicly apologise on social media for insulting a tai chi "grandmaster".
Chen Xiaowang bills himself on his own website as the "19th generation lineage holder of Chen family taijiquan" and "one of the few holders of the highest rank of 9th Duan Wei conferred by the Chinese Wushu Association".
These accolades have been bestowed on him "not only for his high level of achievements in tai chi, but also for the impact of his substantial worldwide contributions in introducing, promoting and developing Chen style taijiquan".
That didn't stop Xu from calling Chen a fraud a couple of years ago – but it seems he was playing with fire.
Chen is a board member of the Henan Institute of Sport and has the backing of the powerful Chinese Wushu Association, which has not taken kindly to Xu's mission to expose "fake kung fu" by pulverising traditional martial artists who he believes are swindling the public.
The 41-year-old was sued for defamation and now a court document translated by YouTube channel Fight Commentary Breakdowns shows that Xu has to pay Chen around 400,000 yuan.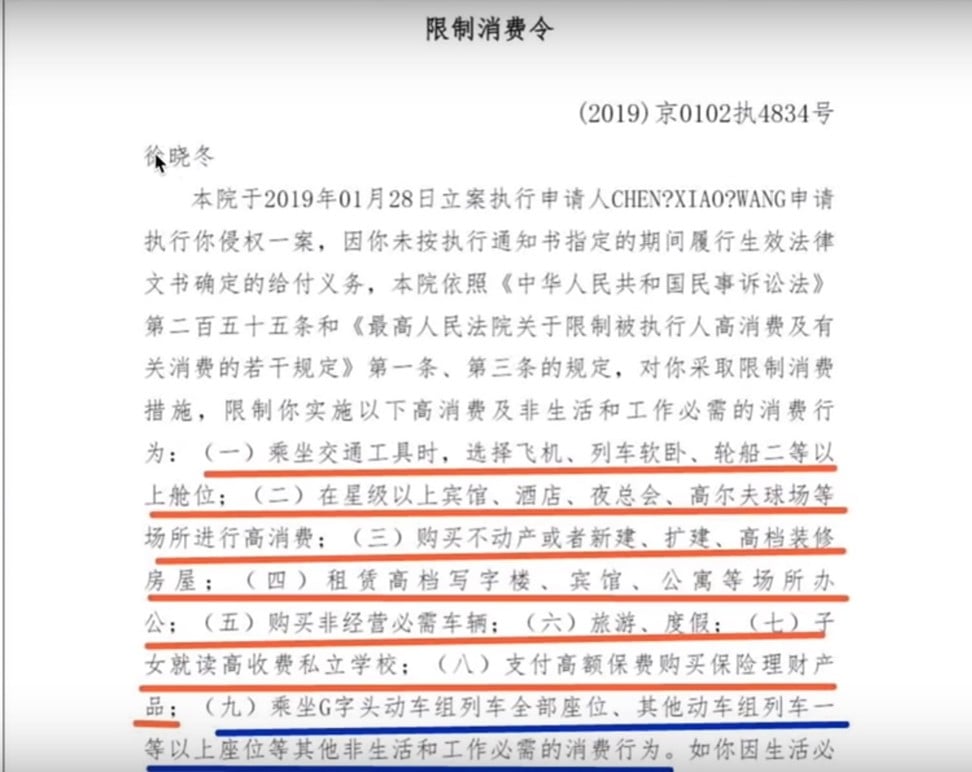 "Mad Dog" must also apologise to Chen for seven consecutive days on Chinese social media platform NetEase.
The court document also shows some other punishments handed out to Xu, who now has a D-level
s
ocial credit score
in China.
That means he can't ride in second class or above on planes or sleeper trains, nor ride high-speed trains – which is why it took him 36 hours to travel to his latest bout in Karamay, Xinjiang, where he
brutalised a wing chun "master"
in less than a minute.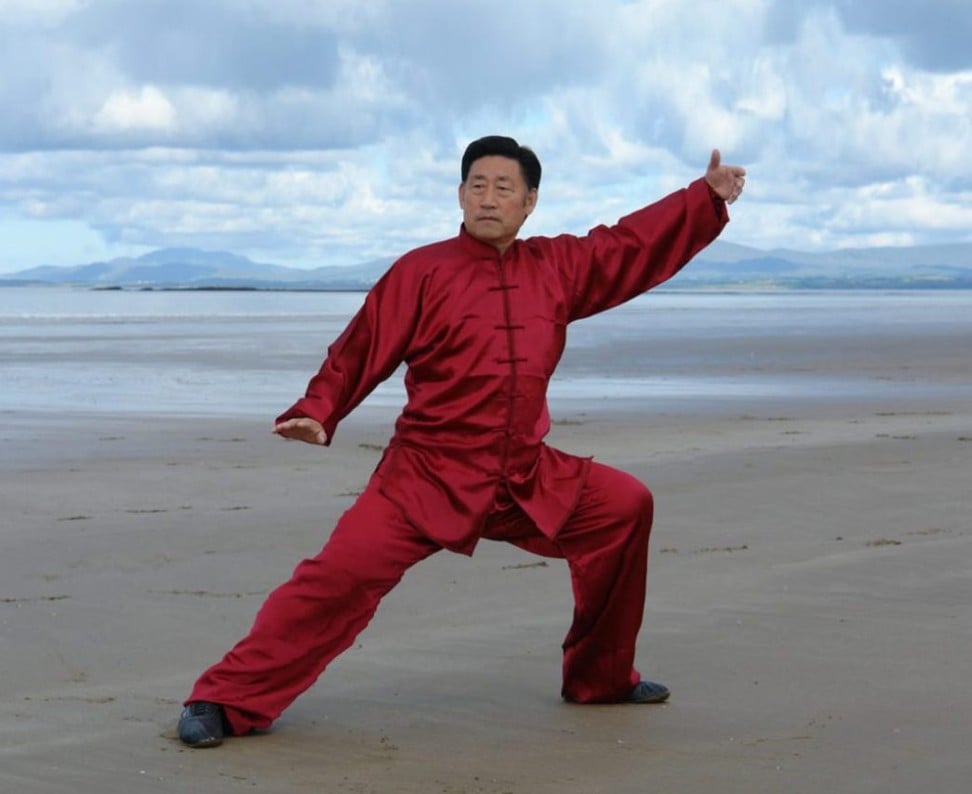 Xu is also barred from staying at certain hotels and golf courses, and has restrictions relating to buying or renting property and taking other modes of transport.
Xu doesn't have children but if he did, there would be education restrictions placed on them too.
It seems like a costly mistake for Xu to have criticised Chen, who bills himself as a "direct descendant" of the creator of taijiquan, Cheng Wangting, and the grandson of Chen Fa'ke who was "renowned as the greatest taijiquan master at the beginning of the 20th century".
Chen says he received "rigorous training" in Chen family taijiquan theory, forms, weapons, push hands and free sparring from his father and uncles.
He also boasts of winning three consecutive gold medals at the National Taijiquan Competition from 1980 to 1982, and in 1985 he became world champion for China at the First International Martial Arts Competition in Xi'an. He says he has since been champion in taijiquan more than 20 times.
Chen's accolades don't stop there. He has also apparently choreographed and directed martial arts films and written books and essays on taijiquan which "have been translated into many languages and published worldwide", and left China in 1990 "on a mission to promote taijiquan to the world".
He apparently also travels each year a distance "equivalent to twice the circumference of the earth" promoting and teaching taijiquan in Europe, North America, South America and Asia.
"Chen's big heartedness, his outstanding taijiquan skills, and his personal characteristics make him highly respected around the world," his own website says.
"He is truly the most outstanding Chen family taijiquan master of his generation and a world-renowned martial artist."