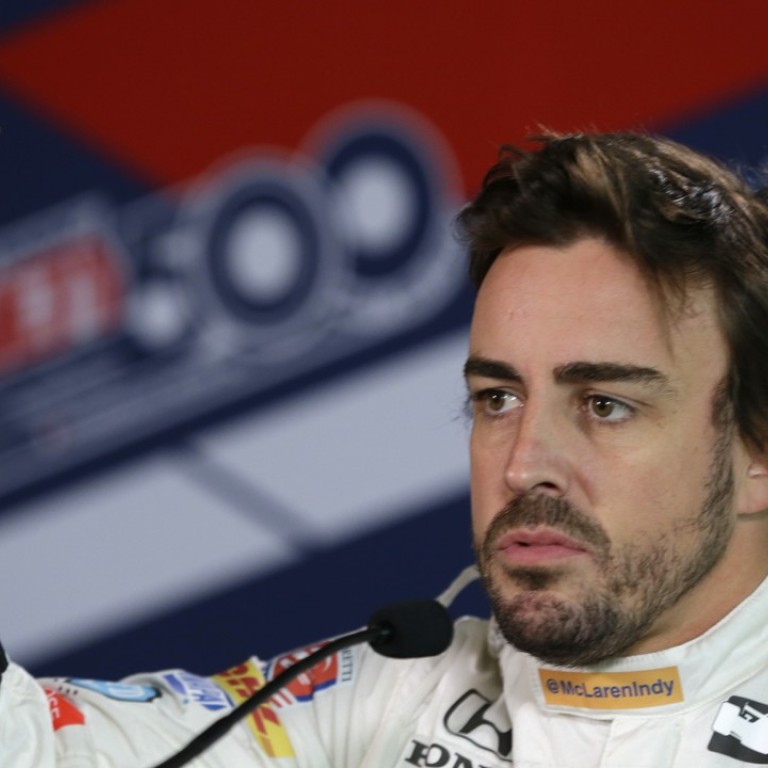 Fernando Alonso completes Indianapolis 500 rookie test work ahead on IndyCar debut
Two-time Formula One champion passes his rookie orientation test programme
Two-time Formula One champion Fernando Alonso passed his Indianapolis 500 rookie orientation test programme on Wednesday, taking about an hour to clear his way to drive in the May 28 race.
The 35-year-old Spaniard is skipping this year's Monaco Grand Prix, a race he won in 2006 and 2007, to compete in the 101st Indianapolis 500.
Alonso made his first IndyCar test runs at the Indianapolis Motor Speedway, getting his first taste of the famed 4-kilometre oval.
"It was fun," Alonso said. "At this moment, everything looks good. Now it's time to start the real thing."
Alonso will make his IndyCar debut in an orange-painted, Honda-powered entry from McLaren, the team for which he drives in F1. The car was prepared and will be supported by Andretti Autosport, the IndyCar team owned by former F1 racer Michael Andretti.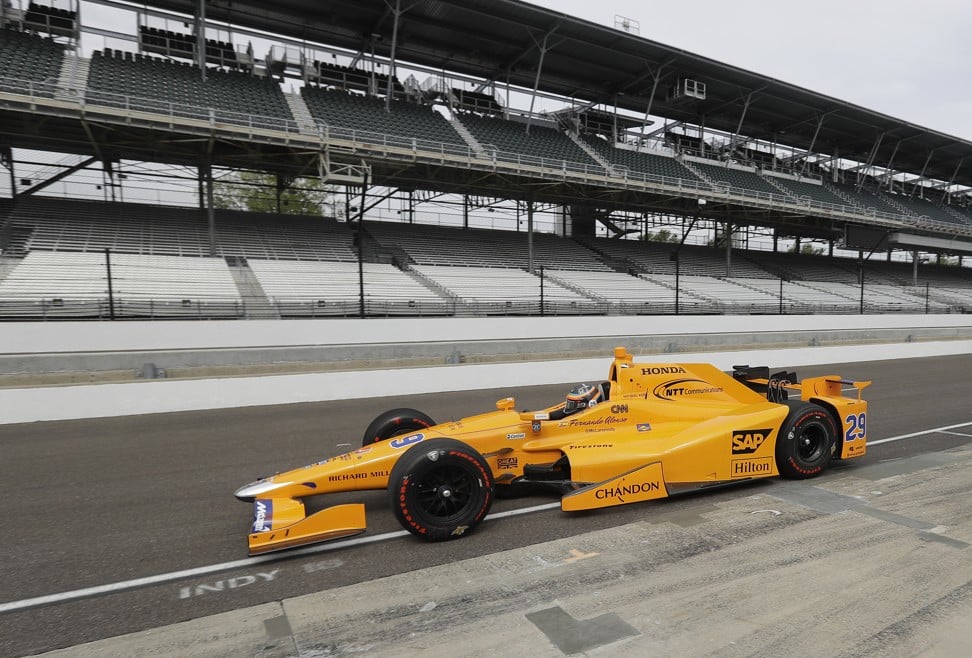 "He gets it," Andretti said. "He's one of the best in the world and you can see why. He had a little bit of understeer in that run and he adjusted his line because of the understeer.
"He's the real deal. I think he's going to be really strong this month."
Alonso needed only 51 laps to speed through three phases of work for newcomers, showing control and comfort at ever increasing speeds until he reached a competitive level in the open-wheel vehicle.
Alonso turned 10 laps between 205-210mph, 15 from 210-215mph and 15 above 215mph to demonstrate his proficiency.
"I think it's a good way to start, to build speed," he said. "It was difficult at beginning to reach the minimum speed. The next stages felt good, not because of the speed but because of the laps. You're able to fine-tune the lines: upshift, downshift, which gears to use in the corner."
A day after preparing in a racing simulator, Alonso said his confidence grew with every lap. By the end of his day, Alonso had completed 110 laps with a top speed of 358.2km/h.
"The simulator is quite realistic. You have the first impression of how it's going to be," Alonso said. "But the real car is a unique feeling. When you have to go flat out in the corner, it's not the same."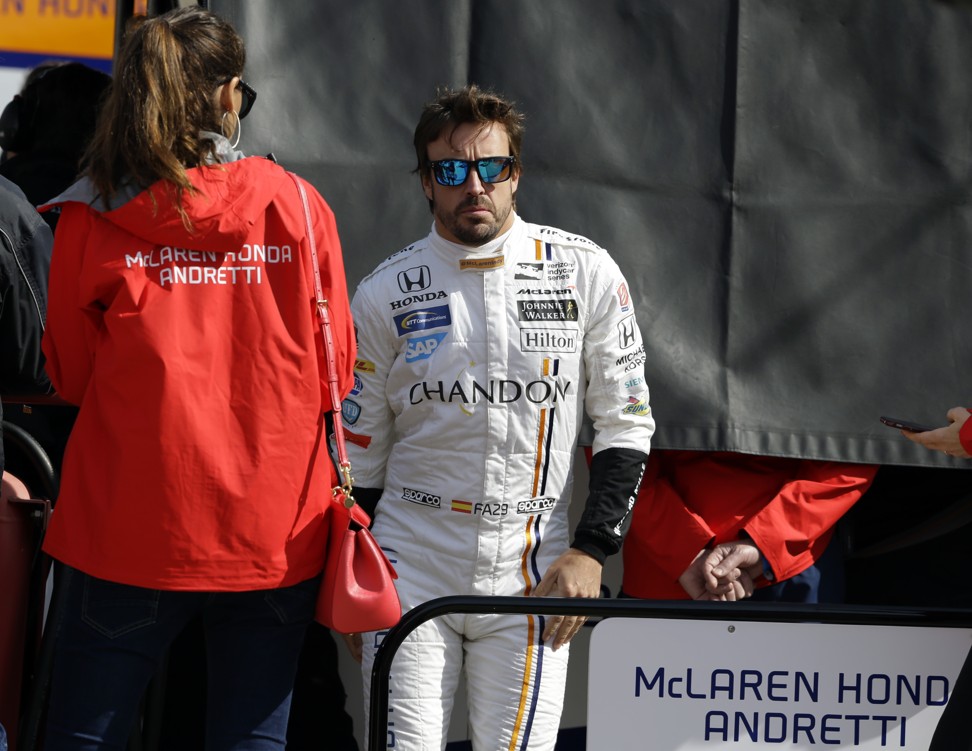 Neither is driving in traffic, which will provide a much different challenge on race day.
"Running alone is quite OK. We'll see in the next weeks," Alonso said. "So far a good experience. Now is the real deal."
Indy 500 practice begins May 15 with qualifying May 20-21, so Alonso must juggle F1 and Indy commitments, including next week's Spanish Grand Prix.
Alonso has 32 wins and 97 podiums in F1, his most recent triumph coming at the 2013 Spanish Grand Prix. He won the F1 drivers championship in 2005 and 2006.
Andretti, the son of former Indy 500 and F1 champion Mario Andretti, will field six cars in the race, including defending champion Alexander Rossi and son Marco Andretti, who likes Alonso's chances for success.
"He'll have to learn by fire from a lot of it," said Marco Andretti of Alonso. "But he's asking the right questions. He'll be fine. He's a race car driver. He'll leave today pretty confident."
This article appeared in the South China Morning Post print edition as: Alonso completes Indy 500 rookie test