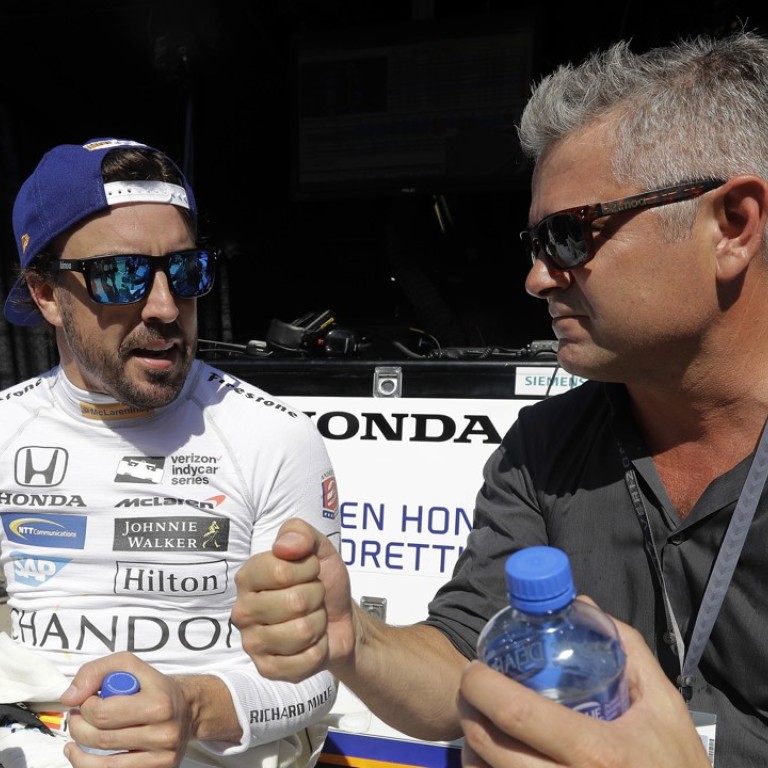 Fernando Alonso happy after 'amazing' day of Indy 500 practice
Spaniard shrugs off searing temperatures to post the fastest rookie time during practice for the Indy 500
Fernando Alonso shrugged off searing temperatures to post the fastest rookie time during practice for the Indy 500 at Indianapolis Motor Speedway on Monday.
The
Formula One
star, who jetted into the United States less than 24 hours after finishing 12th in the Spanish Grand Prix, completed 36 laps on the famous oval at a best average speed of 356.7km/h.
The former Formula One world champion admitted he had feared the blazing hot sunshine and temperatures around 32 degrees Celsius might be a problem before climbing into his McLaren-Honda-Andretti.
"I was a little bit concerned about the temperature, as it was much hotter today than at the test we did here on May 3rd," Alonso said.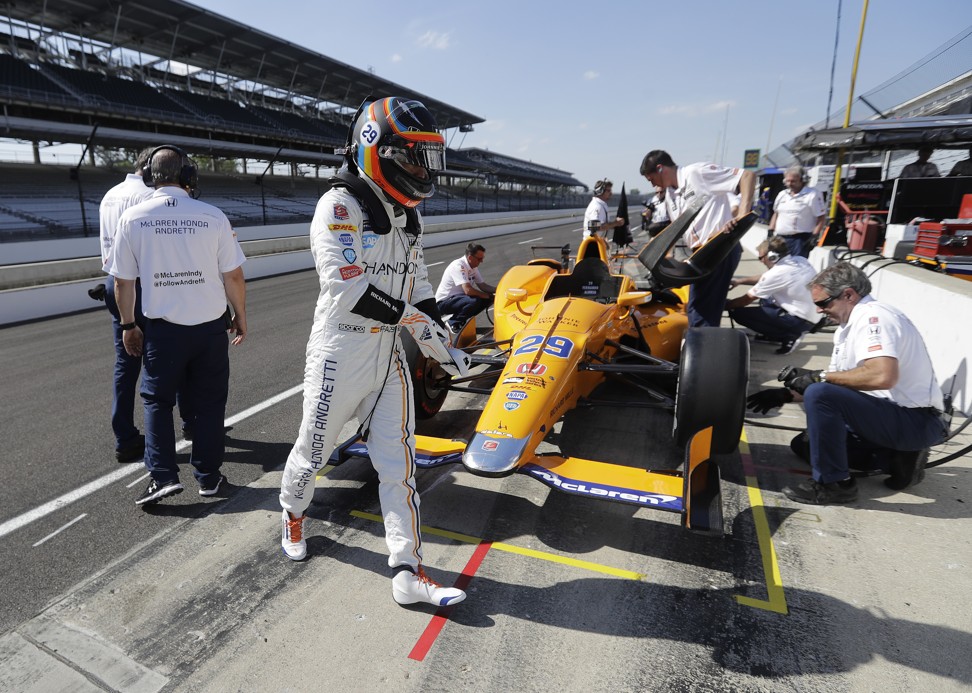 "But the car felt as good as it did at the test, and I was able to make some set-up changes without losing the confidence in the car."
Under Indy 500 rules, practice sessions and qualifying are governed by top average speed. The opening session is for rookies and returning drivers who have not raced in the event for a significant time.
Alonso's top average speed was just faster than compatriot Oriol Servia, who had an average speed of 355.3km/h and Ed Jones, who was third quickest with a time of 338.4km/h.
Alonso's session was interrupted by a suspension glitch which denied him the opportunity to practice driving in traffic.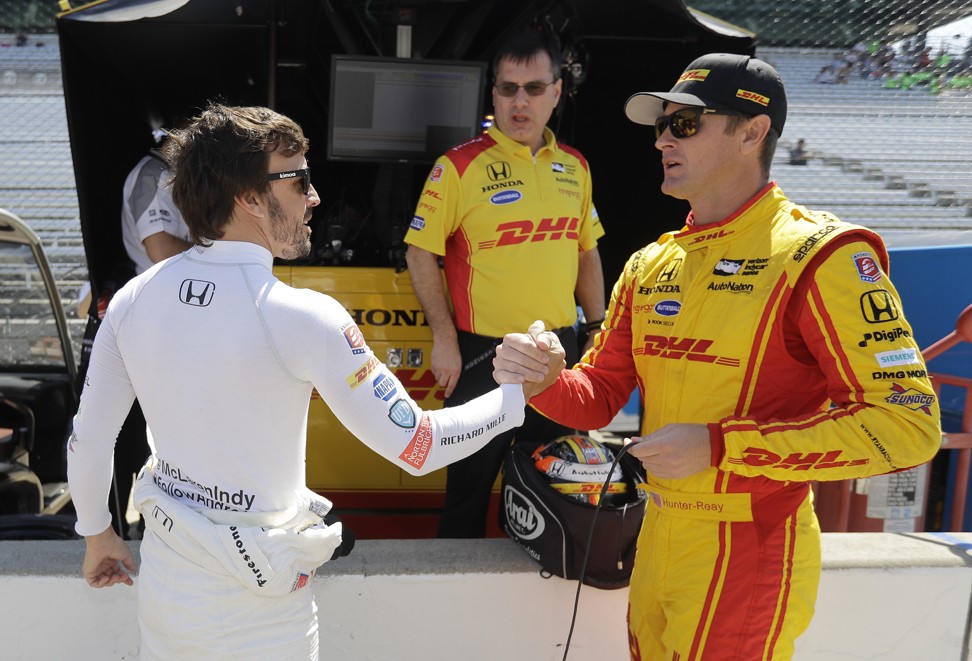 "Everything went very smooth. The last half an hour maybe we had some issues with the rear suspension, and we could not complete the programme that we had planned to run a little bit in traffic at the end of the day, so we missed that part," Alonso said. "But over all, it was an amazing day.
"I'm happier than the first day with the car because I was able to feel some of the setup changes that we were planning in the morning.
"But we did not do much running in traffic, so that's still the thing that I need to go through in the next couple of days. But I did two or three laps behind some cars that were going out of pit lane, and it was good fun."
Alonso, who is skipping the Monaco Grand Prix to race in the Indy 500, is due to practice all week before entering qualifying at the weekend, hoping to reach Sunday's Pole Day. The Indy 500 takes place the following week on May 28.