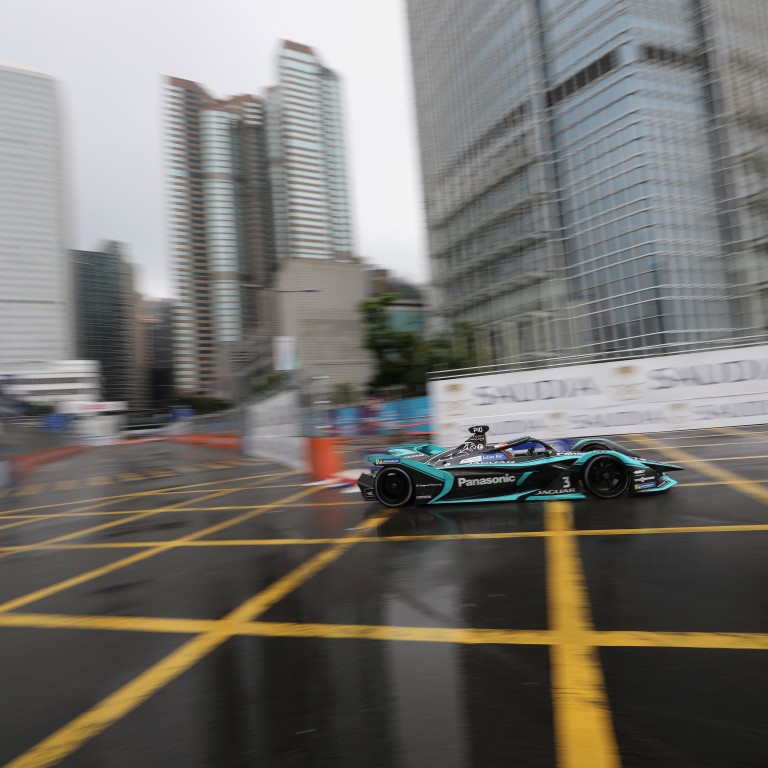 Formula E helps University of Hong Kong students design racing car of the future
HKU Racing team gears up for Formula Student competition in July
DS Techeetah boss Mark Preston offers advice during Hong Kong E-Prix
After another electrifying visit by Formula E to Central Harbourfront at the weekend, a team of more than 30 engineering students from the University of Hong Kong will design a racing car they hope can challenge on the racing track too.
The HKU Racing team, or HKUR, will take part in the Formula Student Class 2 competition in the UK in July, pitting their design against dozens of teams from top universities around the world.
Team captain Jasper Yeung Chun-hong explained just how much time, work and manpower goes into designing, and building, a cutting-edge electric racing car from scratch.
"Our team was first formed back in September and we now have seven divisions, each with its own leader," Yueng said.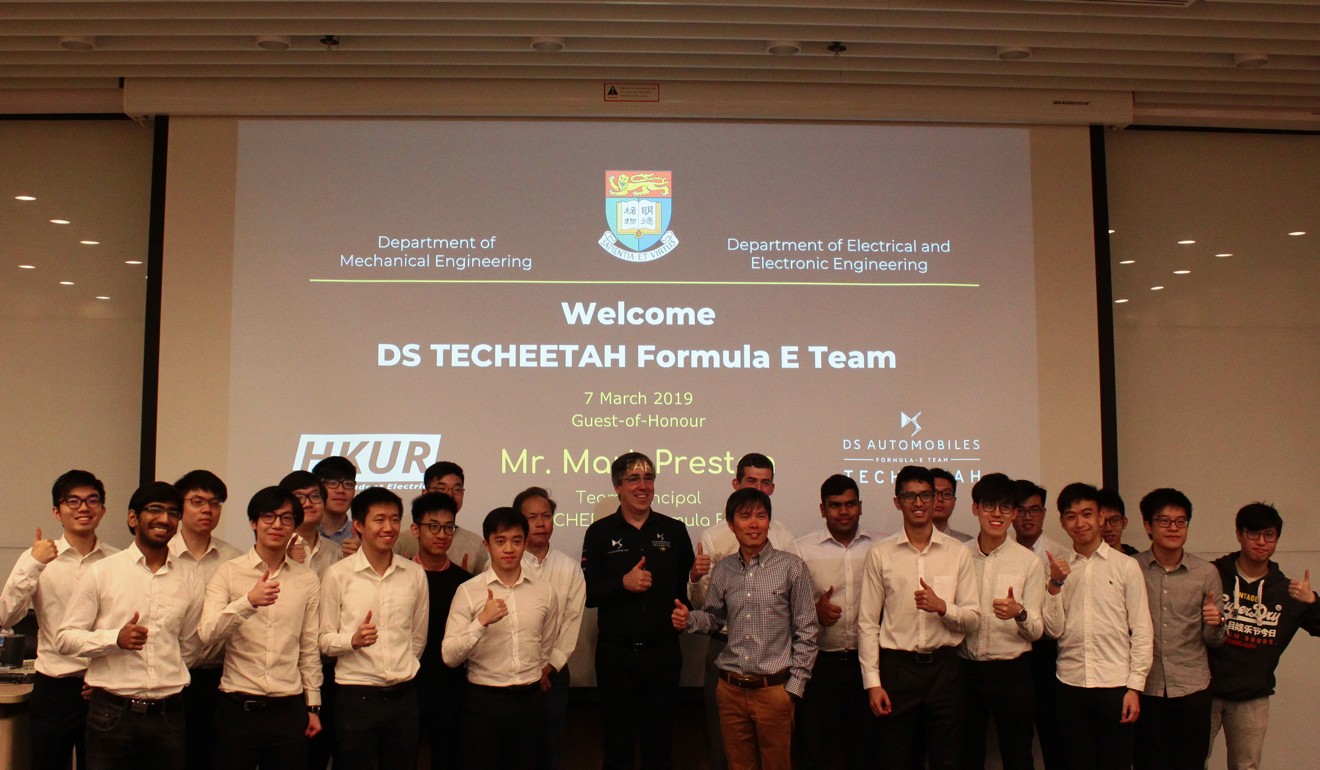 "There are three main aspects of design we need to cover – the engineering aspect, which is the science behind whether the vehicle can actually function. The second is cost and manufacturing, because the competition places a heavy emphasis on practicality.
"And the last will be the business presentation, because we actually need to pitch our design to real-life car manufacturers."
After the competition, the team will return to Hong Kong where they will begin building the different components and piecing them together to form a real, functional vehicle. The team also plans to compete in next year's Formula Student China series – or what driving input division leader Joseph Willoughby called "the local derby".
Building a car is a rigorous process, but thankfully, HKUR got a special visit from motorsport legend Mark Preston, team principal of Formula E's DS Techeetah racing team, who helped advise them on their project.
"[The team] is looking really good," said the 50-year-old , who worked in Formula One for more than two decades. "They're starting from scratch so they're going to learn a lot during the design process of building their first car, but they'll encounter a lot of problems when translating from theoretical to practical. That will be a big reality check."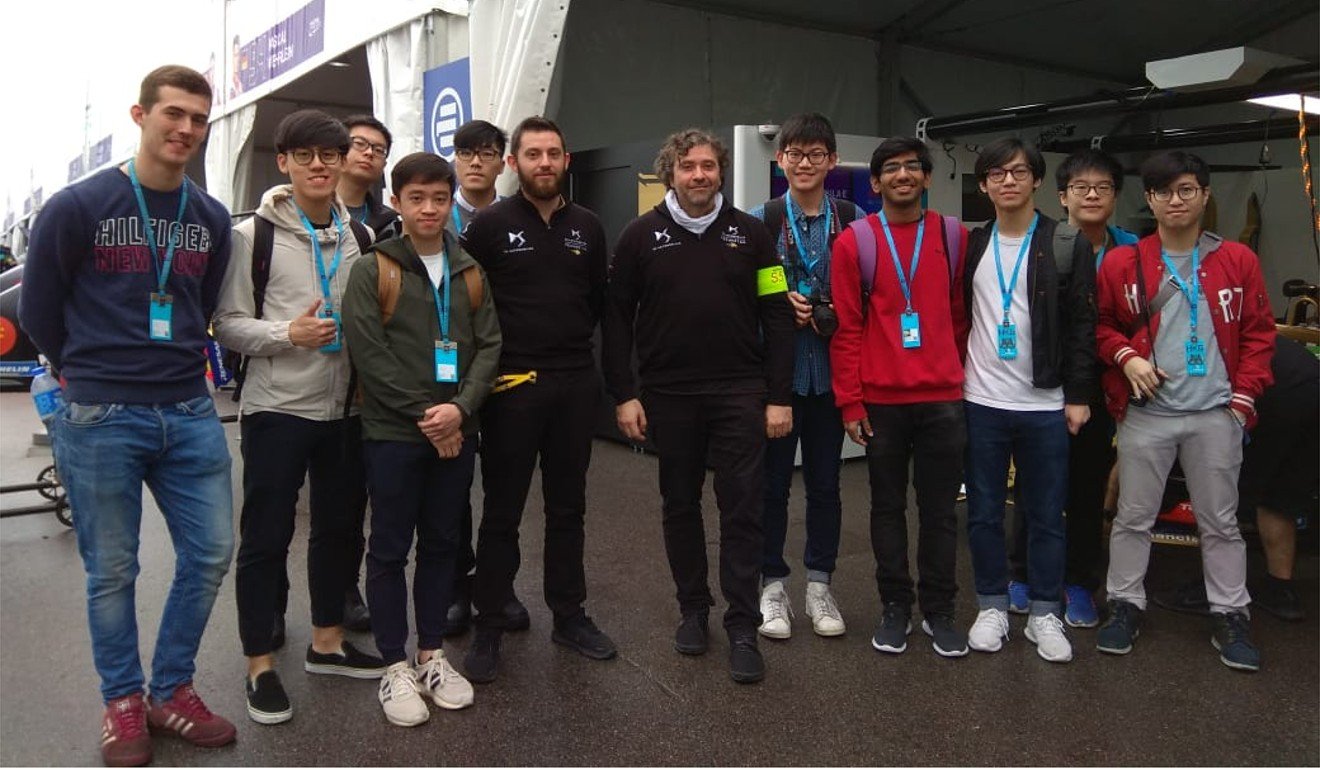 Preston said he would check on the team during the Silverstone-based competition, which is "just down the road" from his home.
For suspension division leader Luv Khanna, who looks up to Preston, this competition is about more than gaining experience – it's a passion project he hopes will propel him into a future career.
"I have a crazy passion for motorsport and I plan to work in this industry when I graduate," Khanna said. "This competition is great because it brings a new type of challenge, where we have to come up with our own design and do our own research, rather than just improving on someone else's."
Willoughby, an exchange student from the University of Nottingham, said Preston and his team were very helpful in making HKUR privy to the business side of things.
"Although right now we are fine finishing the design on our own, as we get closer to actually building the car and pitching to manufacturers we will need a business and marketing team to gain a profile as a real race team, and get investors on board," Willoughby said, adding the team are likely to get some HKU business students involved.
The E-Prix has already cemented Hong Kong's place as a staple on the Formula E calendar. With the HKUR, the city could soon have its first local car.