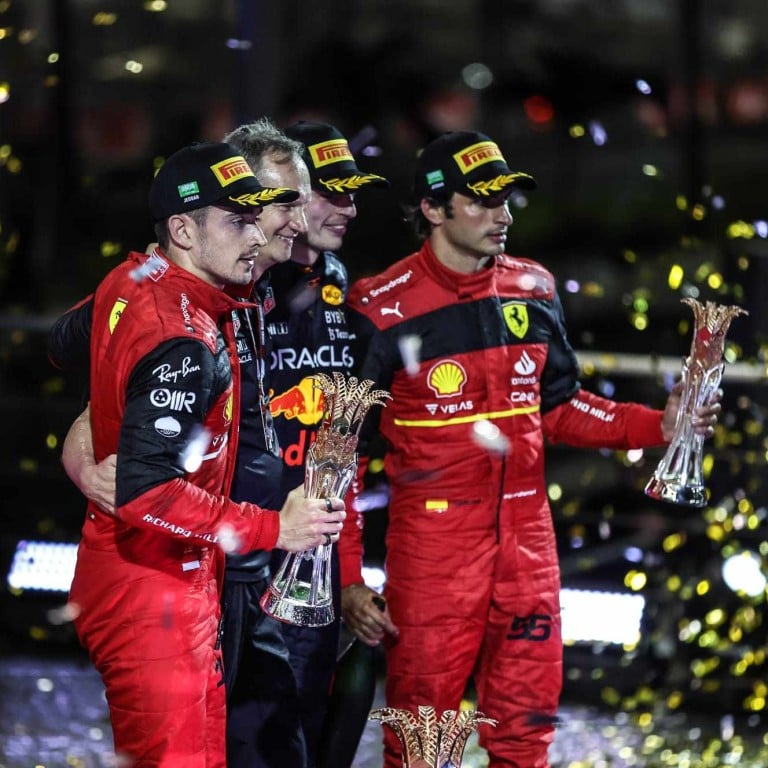 Formula 1: battle between Max Verstappen and Charles Leclerc to rage on respectfully in Australia
An era of new regulations has been characterised by hard but fair wheel-to-wheel racing
The two leading drivers appear to be relishing the duel, which is friendly by comparison to last year's heated affairs
The Formula One season already promises an epic title battle but so far things are being contested without the rancour which ended last year.
Two races into a new era of regulations, and while it is evident that Ferrari and Red Bull have started the strongest, Charles Leclerc and Max Verstappen seem to be relishing the duel.
It is currently one race apiece for Leclerc and Verstappen, but both the former's win in Bahrain and the latter's win in Saudi Arabia have been characterised by hard but fair wheel-to-wheel racing.
Coming into this weekend's Australian Grand Prix in Melbourne, Ferrari's strength this season can be seen in the mere fact they have opened up a healthy 40-point buffer in the constructor's championship after only two races.
Leclerc and Sainz are also first and second in the driver's championship, with the Monegasque's respective first and second place finishes coupled with bonus points for fastest lap in the opening two races.
Following a tightly contested race in Saudi Arabia, Leclerc and Verstappen were revelling in the opening battles for the championship.
"It wasn't enough today, but my God, I really enjoyed that race," Leclerc said. "Every race should be like this."
Verstappen is also enjoying the hard but fair racing, especially in comparison to how sour the relationship became between him and Lewis Hamilton as they fought for the title in 2021.
"It was really tough, but a good race," the world champion said after his Saudi win. "We were both battling hard at the front. We just tried to play the long game."
Meanwhile, Mercedes have endured a difficult start to the year, finishing third and fourth thanks to Red Bulls failure to finish in Bahrain before a fifth and 10th place finish in Saudi Arabia, well off the pace at the front.
Their troubles with speed and managing downforce in relation to their heavy porpoising is difficult for any team, let alone one with expectations of driver's and constructor's championships.
With that all in mind, Hamilton has taken eight pole positions at Albert Park, tied with two other drivers for the most ever in F1 at a single track – Michael Schumacher at Suzuka and Ayrton Senna at Imola are the other two, while Hamilton also holds eight at the Hungaroring.
McLaren's poor start to the season could only serve to compound matters for Daniel Ricciardo at his home race.
No Australian driver has ever won, taken pole position or reached the podium in 35 editions of the Australian GP.
Ricciardo (2016, 2018) and Mark Webber (2010) only managed to secure fastest laps and mere points finishes.