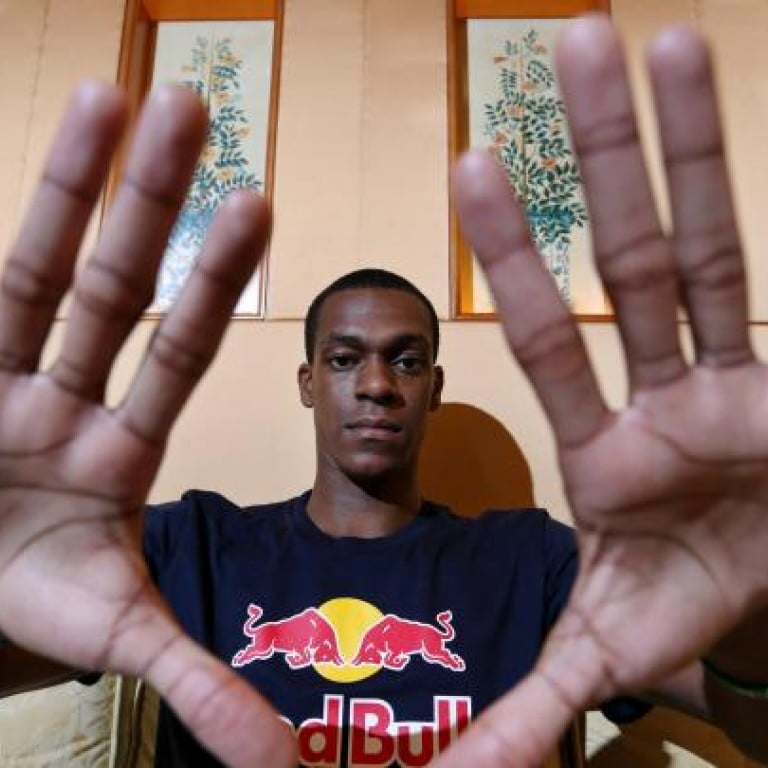 Matured Rondo grows in stature
Boston point guard had a tough rookie year but is now a key player in the Celtics' line-up
Rajon Rondo might be sitting with his head high in the clouds, in a hotel room offering breath-taking views of Hong Kong at night, but in his six years as a professional basketballer he has learned to keep his feet firmly on the ground.
A stand-out at the University of Kentucky, Rondo was selected by Boston in the 21st round of the NBA draft in 2006 and joined a Celtics squad at one of the lowest points in the storied franchise's history. The glory days of Larry Bird must have seemed far, far away that year as Boston struggled to a 24-58 record, and Rondo - the star of the show for so much of his life - found himself relegated to a bit part role as the team's third point guard as they failed to make the play-offs.
Welcome to the big leagues, kid. "It seemed we lost almost every game," Rondo recalls. "It was a tough year for me as a rookie. You want to come in and play as much as you can but I was the third-string point guard. I just had to grow up quickly. Things weren't going my way, or the way things had gone for me in college, so I had to mature as a player, listen to the coach and then the veteran players as they came in.
"So I have grown each year. The second year we won the championship, and each year from there my role has gotten bigger."
The 26-year-old has developed into one of the premier point guards in the NBA, known for his cool temperament on the court and his engaging honesty off it. For his trip through Hong Kong this week - as official ambassador for the Red Bull King of the Rock finals, held in Kennedy Town yesterday - Rondo was joined by his mother and brother and he says close family bonds have helped him deal with the attention and trappings that surround an NBA player. Two young kids back home in Boston have also helped, he says, as he has matured as a player and as a man.
Rondo helped take Boston to within a breath of this past NBA Finals, as they pushed eventual champions Miami and LeBron James to seven games in their conference final. And this off-season has seen Boston go back to the drawing board as they plot Miami's downfall in 2012-13.
"We've not been up to par in terms of winning the championship but we've been in every round in every fight," says Rondo. "There are a few things we have to do - obviously stopping LeBron. But that's easier said than done. We've got to do a better job of team rebounding, keeping guys out of the paint. That's not just when playing Miami but overall. We got to get better rebounding and defensively."
And while that last Boston championship team contained some of the best veterans in the game - among them Ray Allen and Kevin Garnett - Rondo has emerged as the franchise's on-court leader, a natural role for a player who readily admits his initial dreams of sporting glory centred around playing quarterback for the Green Bay Packers.
"I didn't watch a lot of NBA games growing up," he says. "I watched the Green Bay Packers. I always had dreams of being an NFL player. I was a high school quarterback and I really think that has helped me become a leader on the basketball court. They are pretty much the same position.
"The quarterback is the guy who calls all the plays and gets all the attention and the same with the point guard in basketball. You have to hit the open man."
Basketball became a natural progression during high school as his skills - and his reputation - developed.
"I played all three sports growing up - basketball, football and baseball - but I narrowed it down after my first year of high school and realised then I had a chance of making the NBA," says Rondo. "I was starting to dominate and I don't want it to sound like I've got a big head but the competition around me was easy. At Oak Hill Academy, Josh Smith went straight to the NBA out of high school so I knew then that if I worked on my game I could make the NBA myself."
Rondo's Asian trip comes hot on the heels of a visit by the man who gave the NBA one of the season's great stories - one-time Knicks and now Houston guard Jeremy Lin. And as an opponent - and a fellow sportsman - Rondo says he, too, was caught in the pure drama of the situation as Lin went from undrafted unknown to superstar in a stint for the Knicks before he fell to injury.
"Well, it was almost the classic Cinderella story. The guy had a great opportunity and he seized his moment," says Rondo. "That stretch of 15 to 20 games he played really well, until he got hurt. But in this league everyone wants a piece of everyone. When you go against one player, you want to see what he's made of.
"So once Jeremy Lin got a lot of attention, every point guard now wants to go against him, just like every point guard wants to go against D.Rose and Chris Paul. So every night, the point guard position is tough. He deserved the attention as he played well."
And there'll be plenty more of that attention as Lin enters his first full roster in 2012-13.
"It's a different season," says Rondo. "He's going to be in all the scouting reports. I'm sure he's up for the challenge as well. He's played against the best so he knows.
"I hope he has success with the Rockets, except against the Celtics. We plan on beating the Rockets pretty bad this year and hopefully I have something to do with it. But he is going to compete and I wish him well."
This article appeared in the South China Morning Post print edition as: Matured Rondo grows in stature