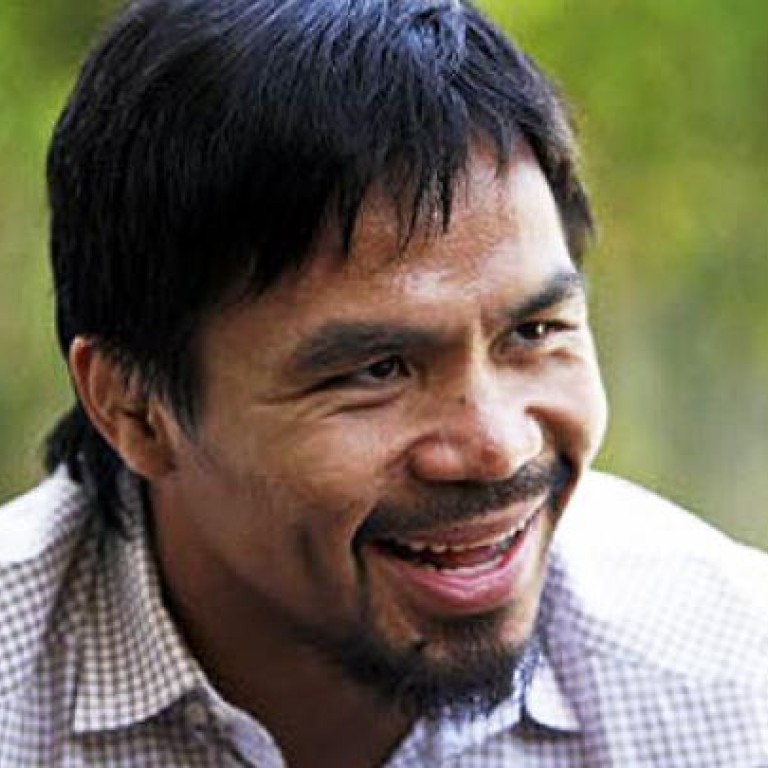 Pacquiao fight with Marquez almost set
Manny Pacquiao will return to the ring on December 8, almost surely in a fourth fight against Mexican rival Juan Manuel Marquez.
Promoter Bob Arum said final negotiations were scheduled on Wednesday with Pacquiao adviser Michael Koncz for the fight, which would be the first for Pacquiao since he lost a hotly disputed decision to Timothy Bradley on June 9.
Arum said he would not formally announce Marquez as the opponent until he had a signed deal, but said Marquez has already signed for the fight. A press conference is scheduled in Los Angeles on Tuesday to announce the fight, which will be held at the MGM Grand hotel in Las Vegas.
"It's certainly going in that direction," Arum said of Marquez being the opponent.
Marquez was one of three opponents considered by Pacquiao for the fight. Bradley was another of them, but the weakness of the pay-per-view sales for his upset of Pacquiao worked against him even though there was a promoter's option for a rematch. Cotto declined to take the fight, leaving Marquez as the likely opponent.
Pacquiao won two of his three fights with Marquez, with the third scored a draw. All three fights were top action fights, and some think Marquez won them all, including last November's fight when Pacquiao got a majority decision to retain his welterweight title.