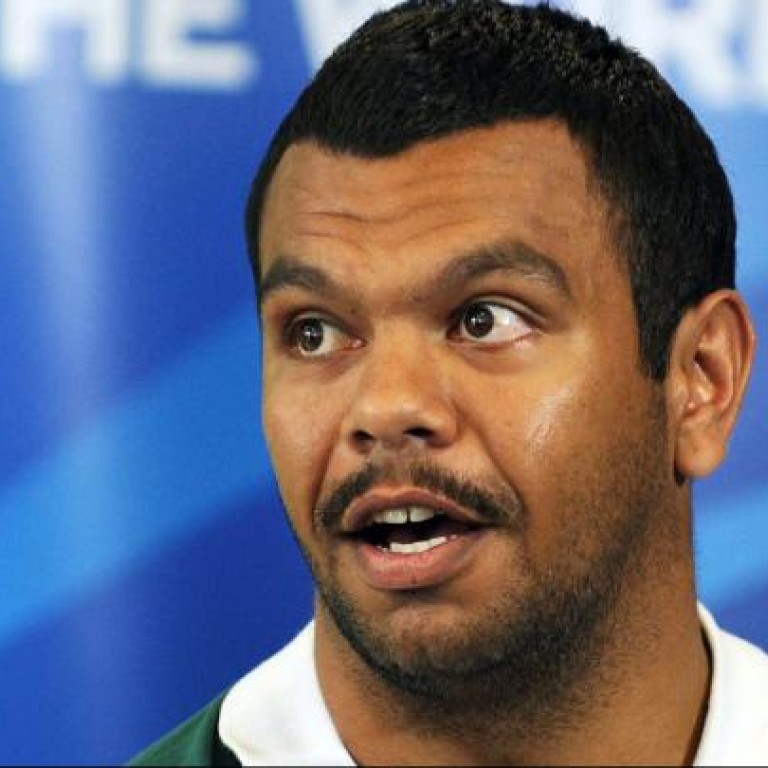 Wallabies coach Robbie Deans says 'don't worry I play Berrick or Beale'
The Wallabies left for South Africa yesterday with coach Robbie Deans keeping secret the identity of his new flyhalf for next week's Rugby Championship test against the Springboks.
Deans has had to find a replacement for injured number 10 Quade Cooper but was giving little away at the team's departure as to whether it was Berrick Barnes or Kurtley Beale.
The Wallabies are second in the Rugby Championship behind the all-conquering All Blacks ahead of their final two tests in the series against the Springboks in Pretoria on September 29 and Argentina in Rosario on October 7.
"The choices are obvious ... we've got Berrick, we've got Kurtley," Deans said at Sydney airport.  "We've made the decision, we just haven't communicated it yet. Our protocol is to talk to the players before we talk to the public."
Barnes, renowned for his reliability, has strong kicking skills more suited for a conservative field position game while regular fullback Beale is a more explosive, ball-running number 10.
Deans said his choice would not be an indication of the style of game he intended to play as the team look to continue their recent dominance over the Springboks. Australia have won seven of the past eight contests.
"I don't think it will make a lot of difference either way," he said. "You'll see both players involved in both roles, so it really doesn't matter."