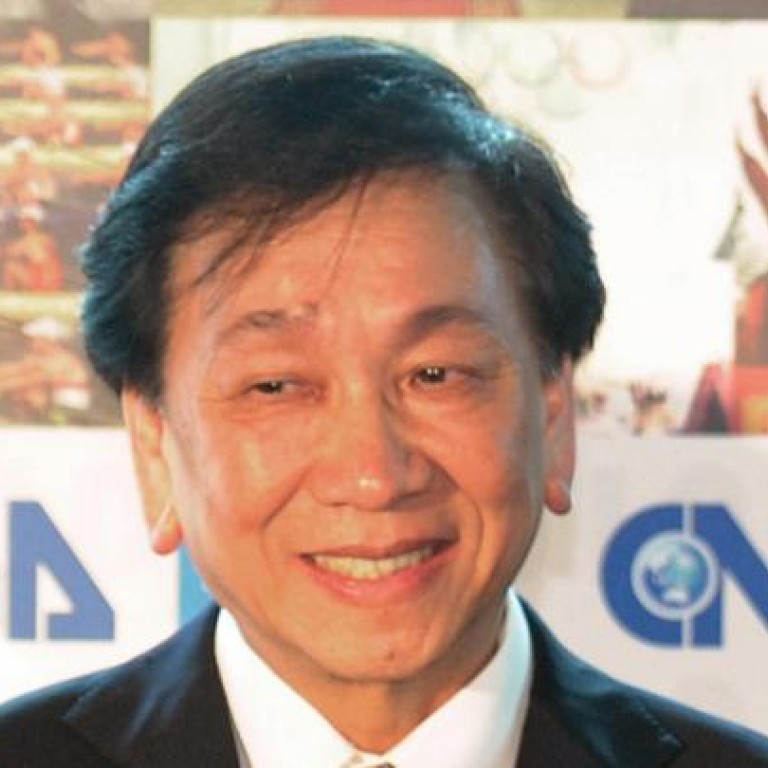 Islands row hangs over Tokyo bid
The territorial dispute over the Diaoyu Islands may have a negative impact on Japan's 2020 hopes given China's strong influence in Asia
The territorial row that has disrupted sporting fixtures between China and Japan could even impact on Tokyo's bid for the 2020 Olympics in the murky world where sport meets politics.
The Japanese government's purchase this month of three islands it administers and calls the Senkakus, but which are claimed as the Diaoyus by China and Taiwan, sparked violent mass demonstrations in mainland cities.
Japanese businesses were targeted, there were reports of physical assaults on Japanese nationals in several areas and sporting fixtures between the two countries were abandoned.
Competitors from Japan are staying away from table tennis, cycling, rugby sevens and ice hockey events hosted by China, while Chinese badminton players and archers have pulled out of Tokyo-based events, citing safety fears. But the implications of the spat could be more far-reaching.
There are fears in Japan that China may use its influence - and not inconsiderable financial muscle - in Asia and Africa to torpedo Tokyo's bid against Madrid and Istanbul when the International Olympic Committee (IOC) votes on the venue of the 2020 Summer Games in September next year.
A separate, but no less keenly felt row with South Korea over a different set of islands may not help matters.
"IOC members from China are inclined to fully follow the government's policy and they may have influence on Tokyo's Olympic bid," said Isao Ito, a former Japan Sports Association official and commentator on Olympic affairs. "It will spell trouble if Japan doesn't embrace China because they have great influence on other Asian and African countries," he said.
Of 110 IOC members, 47 are from Europe, 24 from Asia and 15 from Africa. China has three and South Korea two. Hong Kong and Taiwan each have one.
Japan also has one member, who is, along with those from Spain and Turkey, not allowed to vote because they compete to host the event.
British investigative journalist Andrew Jennings, however, said China would do itself and the region no favours if it were to use its influence to steer the Olympics away from Asia.
Jennings, who has penned books on corruption at the IOC and in football's world governing body Fifa, said: "Many people in East Asia are confusing international politics with sports politics.
"It is in the interests of Asian sports officials to get mega events to the region. That brings them money, influence and jobs, regionally and internationally, and also benefits business interests."
He added: "I would be surprised if China and the Koreas do not support the Tokyo bid - in the secrecy of the ballot box. There is no benefit for them in sending the events to far-away Europe."
Tokyo became the first Asian city to host the Olympics when it staged the 1964 Summer Games, a bold announcement that Japan had arrived as a modern country, fully risen from the ruins of the second world war.
It has since hosted two Winter Games - in Sapporo in 1972 and in Nagano in 1998.
Seoul hosted the 1988 Summer Games and Beijing had them 20 years later in 2008.
The Tokyo bid committee, which lost to Rio de Janeiro in the race for the 2016 Summer Games, has estimated hosting the 2020 games would generate three trillion yen's (HK$296 billion) worth of economic activity.
Tokyo's bid leaders also say the 2020 Games would help in the rebuilding of Japan after the March 2011 earthquake-tsunami disaster which killed around 19,000 people and sparked a serious nuclear accident.
The Tokyo bid committee has remained steadfastly neutral on the issue.
"Politics and sports must remain separate, and it is not appropriate for the bid committee to comment on geo-political events," it said.
Tokyo's outspoken governor, Shintaro Ishihara, who has been instrumental in pushing the bid for the Japanese capital, but who is also blamed by many for reigniting the islands dispute by announcing he wanted to buy them, remains in a bullish mood.
Asked recently if he was worried that the island issue would impact the IOC vote, Ishihara said: "I don't much."
But he said he was certain there would be no help from Taiwan's IOC member Wu Ching-kuo, who has already reportedly said the islands dispute could harm Tokyo's bid.
"He is clearly anti-Japanese," Ishihara said. "I think he will never vote for Japan."
But in an e-mail to Japanese Olympic Committee president and IOC member Tsunekazu Takeda, Wu said he was "more than 100 per cent neutral and will encourage you continuously to pursue your excellent preparations for the bid", the reported on Friday.
He said he would make his "final decision truly based on the values of your bid".
This article appeared in the South China Morning Post print edition as: Islands row hangs over Tokyo bid