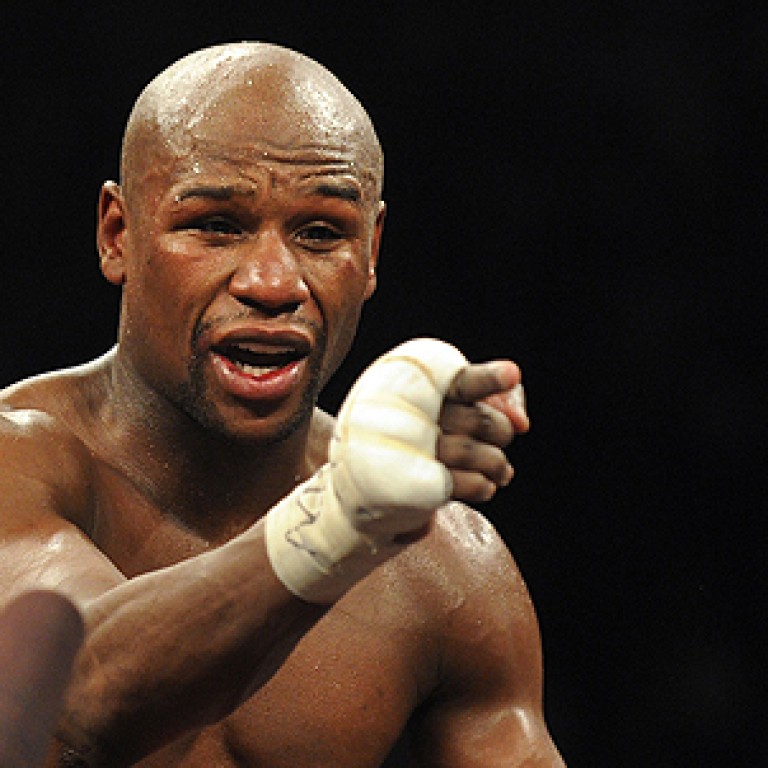 Mayweather, Pacquiao settle defamation case
Floyd Mayweather Jnr and Manny Pacquiao are settling a federal defamation case in Las Vegas, clearing a key hurdle to a long-awaited bout between two top fighters who've traded verbal jabs for years but have never met in the ring.
Terms of the pretrial agreement cited in documents filed on Tuesday in US District Court in Las Vegas are confidential, said Malcolm LaVergne, a lawyer representing Floyd Mayweather Jnr's father in the case.
LaVergne said documents filed under seal ask US judge Larry R Hicks to dismiss the lawsuit, and that others involved in the case were preparing a public statement. Documents filed publicly said each side would bear its own attorney fees and costs.
"The matter has been resolved," LaVergne said. "Any alleged terms of the resolution would be strictly confidential. Floyd Mayweather Sr is very happy that this lengthy case has finally come to a conclusion."
Pacquiao filed the lawsuit in December 2009 seeking unspecified damages based on allegations that Floyd Mayweather Jnr defamed him by suggesting Pacquiao used performance-enhancing substances. Pacquiao denied Mayweather's claim.
In a statement released on Tuesday through the mediator in the case, the Mayweathers said they "wish to make it clear that they never intended to claim that Manny Pacquiao has used or is using any performance-enhancing drugs, nor are they aware of any evidence that Manny Pacquiao has used performance-enhancing drugs".
An attorney for Pacquiao did not immediately respond to questions.
The direction of the case took a turn against Floyd Mayweather Jnr last week, when the judge issued a ruling ordering him to pay about US$114,000 in legal fees and costs for avoiding questioning under oath from Pacquiao's lawyers.
Hicks faulted Mayweather for failure to comply with a court order. But he earlier rejected a bid by Pacquiao lawyers Daniel Petrocelli and David Marroso to end the lawsuit with a more severe sanction – a default judgment for Pacquiao.
LaVergne said on Tuesday he had no information about whether the court settlement means Mayweather and Pacquiao will meet in the ring.
Pacquiao's promoter, Bob Arum of Top Rank, declined to comment. His spokesman, Lee Samuels, said the company was not involved in the defamation case.
Nevada State Athletic Commission chief Keith Kizer said he wasn't aware of any talks between the two camps about scheduling a fight. But Kizer said such a fight could set records for the highest purse, gate and number of cable television paid viewers.
A Mayweather-Pacquiao fight might eclipse the Mayweather super welterweight fight against Oscar De La Hoya that drew 17,078 fans to the MGM Grand Garden Arena in May 2007, Kizer said. Paid attendance was US$18.4 million.
"Based on my dealings with the boxing public and boxing insiders, the proposed Mayweather-Pacquiao fight has as much interest as any fight I can remember in the last 20 years," Kizer said. "I think this would be our first gate over US$20 million."
Pacquiao, 33, a member of Congress in the Philippines, filed the lawsuit in December 2009 in Las Vegas. He sought unspecified damages based on allegations that Mayweather defamed him by suggesting he used performance-enhancing substances. Pacquiao denied Mayweather's claim.
Pacquiao is 54-4 with two draws in 60 fights. He is due to fight Juan Manuel Marquez on December 8 at the MGM Grand Garden.
Mayweather, 35, who goes by the nickname "Money", was serving two months of a three-month sentence in a Las Vegas jail on a domestic battery conviction when he was named by Forbes magazine this summer as the highest-paid athlete in the world for last year.
He is undefeated in 43 fights and was guaranteed US$32 million for the May 5 bout during which he defeated Miguel Cotto.