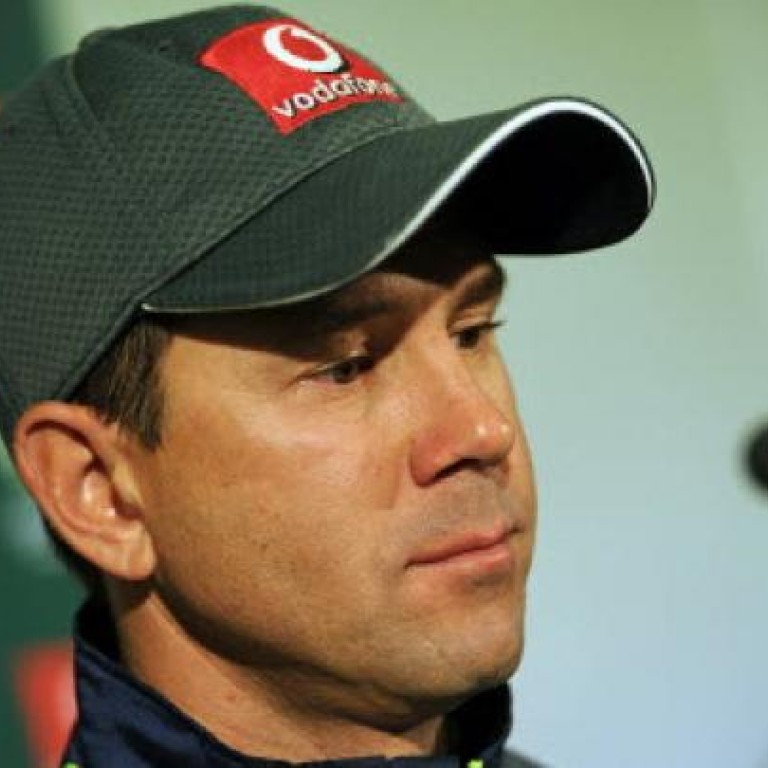 Australia's Ricky Ponting to retire from test cricket
Ricky Ponting, Australia's record run-scorer and most-successful cricket captain, said he will retire after the third Test against South Africa in Perth.
"I believe the time is right now to be making this decision," Ponting said in Perth today. "This is not a decision that has been made by the selectors. This is a decision that has been made by me."
A regular in the national team since making his debut in 1995, the three-time World Cup winner and former captain said that he wanted to be a "consistent performer" and that he had not been so over the past 12 to 18 months.
Ponting began playing for the Tasmania state team as a 17- year-old and made his national debut in a one-day match against South Africa in 1995 at age 20. He has scored an Australian- record 13,366 Test runs at an average of 52.21, and has the most Test catches by a non-wicketkeeper for the nation with 196. The Perth test will be Ponting's 168th, equaling the Australian record held by former captain Stephen Waugh.
"I've given cricket my all," said Ponting, who made his test debut in Perth against Sri Lanka 17 years ago, scoring 96. "It's been my life for 20 years."
The announcement "will only give us more inspiration" to win the final test against South Africa, Australian captain Michael Clarke told reporters in Perth. "The boys are obviously hurting."
Ponting's retirement comes after a string of failures against South Africa, scoring just 20 runs in three innings in the series, including a fifth-ball duck in the first test in Brisbane.
He stood down as captain for Tests and one-day games in March last year following the team's quarterfinal exit at the last year World Cup.
"I want to be a consistent performer and if you look back over the past 12-18 months I haven't been able to perform consistently," Ponting said. "It's been a build-up in my own eyes of reasonably consistent failure."