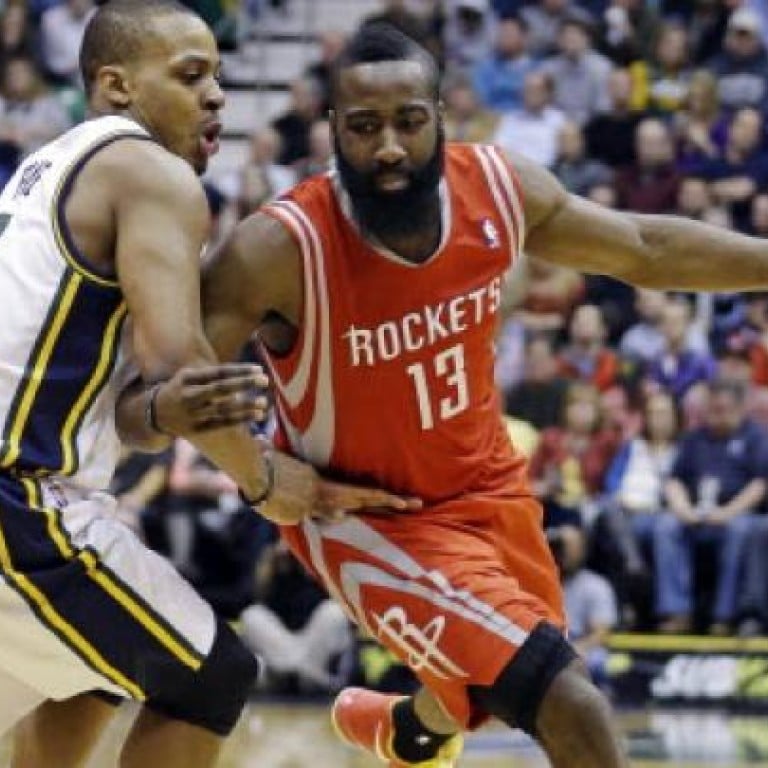 Rockets hand Jazz worst home loss 125-80
James Harden scored 25 points and the Houston Rockets rolled by the Jazz 125-80 on Monday night, handing Utah its worst home loss in franchise history.
The Jazz had won six straight at home but simply couldn't keep pace in transition. They were outscored 26-2 on the break and shot just 39.5 per cent. Their previous worst was by 33 points to Milwaukee on Nov. 18, 1980.
Carlos Delfino and Marcus Morris each hit four 3-pointers for Houston, which made 16 of 34 from beyond the arc. Omer Asik had 19 rebounds as the Rockets (25-22) won their third straight.
Houston led by 21 points in the second, by 35 in the third and kept pouring it on fourth.
Randy Foye led Utah with 12 points.