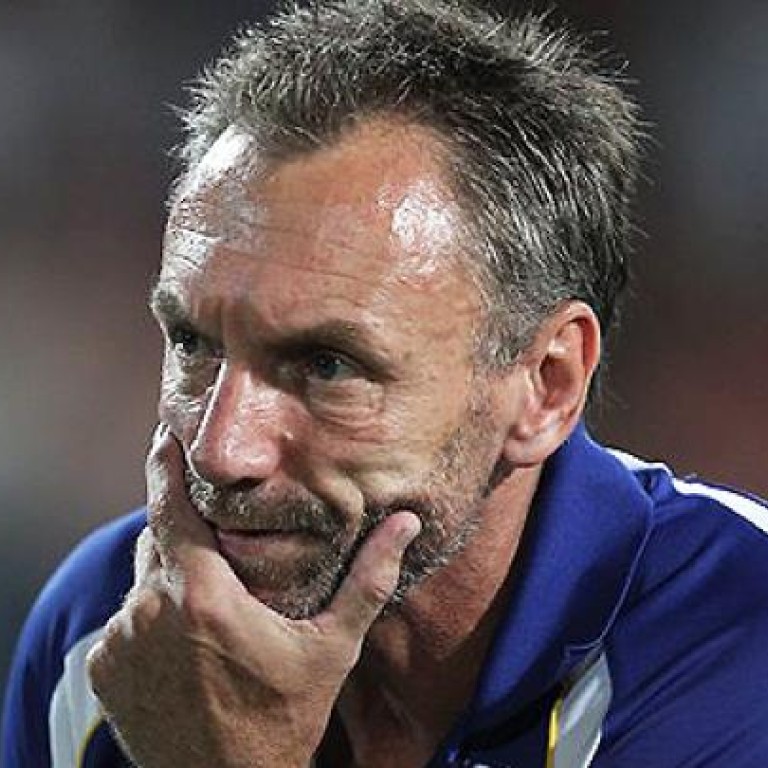 Coach slams drug probe into Australian rugby league teams
The handling of anti-doping investigations involving six Australian rugby league clubs has been labelled an embarrassment and a disgrace by the head coach of one of the teams.
North Queensland Cowboys coach Neil Henry said there was not a "shred of evidence" of doping among his players and slammed the probe as a slight on his club.
"The way the whole thing has been handled has been a disgrace," Henry told reporters on Wednesday.
"To me, I think it's embarrassing for the NRL to come out and mention there are six teams and to be forced into a situation to defend ourselves against something we don't even know about."
Revelations that the six clubs had been named in connection with anti-doping investigations by the country's top criminal intelligence unit have sent shockwaves in Australia, long proud of its image as a nation that plays fair.
The naming of the NRL clubs followed the release of an Australian Crime Commission report last Thursday which had found
"widespread" doping in Australian sport.
Anti-doping officials met with the six teams on Tuesday to brief them on their investigations and most of the club officials emerged to put a positive spin on the meetings, while providing few details.
Sydney-based Cronulla and Manly each said in statements on their websites that they had been assured by investigators that none of their players had tested positive to banned performance-enhancing drugs.
Penrith boss Phil Gould was pleased he was "much clearer" about the scope of the investigations, while Newcastle Knights said they were confident they had no issues in a statement on their website.
North Queensland boss Peter Jourdain said Australia's top anti-doping agency had put together a complex web of involvement that had "tentative connections" with his team.
An unsourced Fairfax Media report said the Canberra Raiders were under investigation for an isolated allegation of doping, but the club declined to comment.
"The information hasn't come out until after the event and it's a slight on the integrity of the club," Henry added of the doping investigation.
"It's just wrong, it's been poorly handled and, to me, it's farcical.
"Our reputation is intact - there's no proof, no evidence that anything untoward has happened at this club."
The doping probe has also embroiled two Australian Rules football clubs in the top-flight Australian Football League.
Authorities are investigating the Melbourne-based Essendon Bombers over their programme of supplements administered to multiple players, and another individual case at another unnamed club.