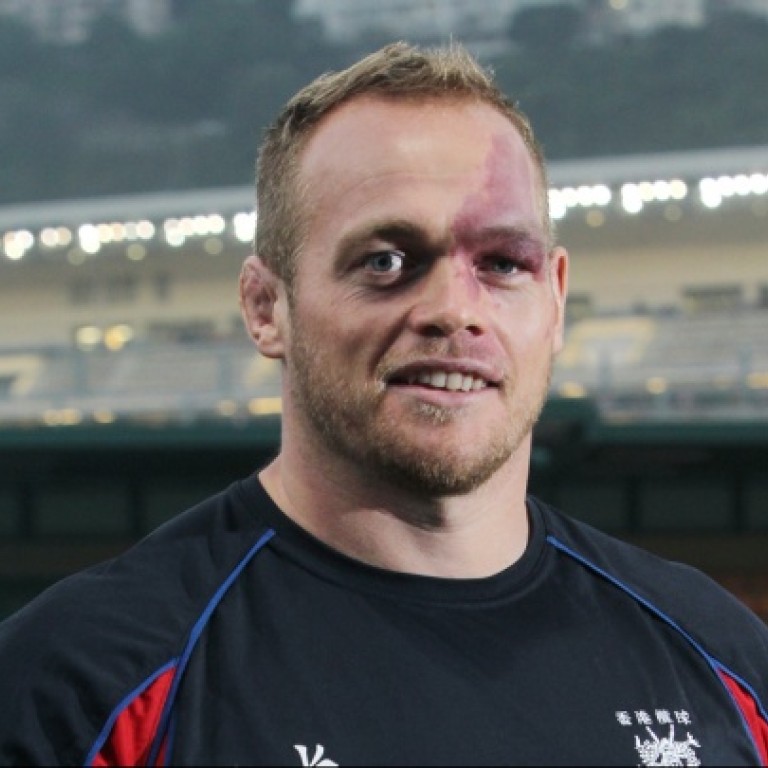 Ian Ridgway and Jack Bennett in frame for Philippines game
Hong Kong will be boosted by the return of two loosehead props, Ian Ridgway and Jack Bennett, for the crucial encounter against the Philippines in the HSBC Asian Five Nations Top Five competition on Saturday.
Ridgway and Bennett haven't featured in the opening two games this season at home against the United Arab Emirates and Japan but are available for the must-win game against last year's Division One champions. A victory would secure Hong Kong's place in the Top Five for next year, which doubles up as a 2015 World Cup qualifier.
Ridgway has been out of action with a calf injury and is slowly coming back to full fitness, while Bennett returns from a family bereavement. Head coach Leigh Jones will assess the fitness of Ridgway before naming who will start alongside hooker Tom Bolland and tighthead James Cooper in the front row.
"We are taking a squad of 24 players to Manila and we have included Leon Wei [another loosehead] too. I will cut it down to the required 23 after assessing the fitness of Ian. At the moment all three - Ian, Leon and Jack - are in the frame," Jones said.
While the rest of the pack remains unchanged, Jones has been forced to tinker with the backline, bringing in Mike Glancy to partner Peter McKee in the halves combination, while in midfield a broken hand has forced out Stewart Megaw. He was a tower of strength defensively in the 38-0 loss against Japan.
Ally Maclay, who played in midfield against UAE but moved out wide for the Japan game, returns to outside centre with Dave Whiteford inside him. Sebastien Alfonsi and Jonny Rees will be on the wings with skipper Tom McColl at fullback. DeA winger Dennis Chang will be on the bench and is set to win his first test cap.
"Although they lost massively [121-0 to Japan], they were in Japan's face for the first 20-25 minutes and we expect another torrid start," Jones said. "We have to make sure this does not unsettle us and we keep our shape."
Hong Kong
1-Ian Ridgway / Jack Bennett / Leon Wei,
2-Tom Bolland,
3-James Cooper,
4-Charles French,
5-Will Hunt,
6-Alex Baddeley,
7-Matt Lamming,
8-Pale Tauti,
9-Peter McKee,
10-Mike Glancy,
11-Jonny Rees,
12-Dave Whiteford,
13-Ally Maclay,
14-Sebastien Alfonsi,
15-Tom McColl (captain).
Reserves:
16-Alex Harris,
17-Steve Nolan,
18-Dan Watson,
19-Matt Stockdale,
20-Kirk Munro,
21-Niall Rowark,
22-Dennis Chang,
23-Ridgway / Bennet / Wei.
This article appeared in the South China Morning Post print edition as: Loosehead pair back in frame for Philippine test