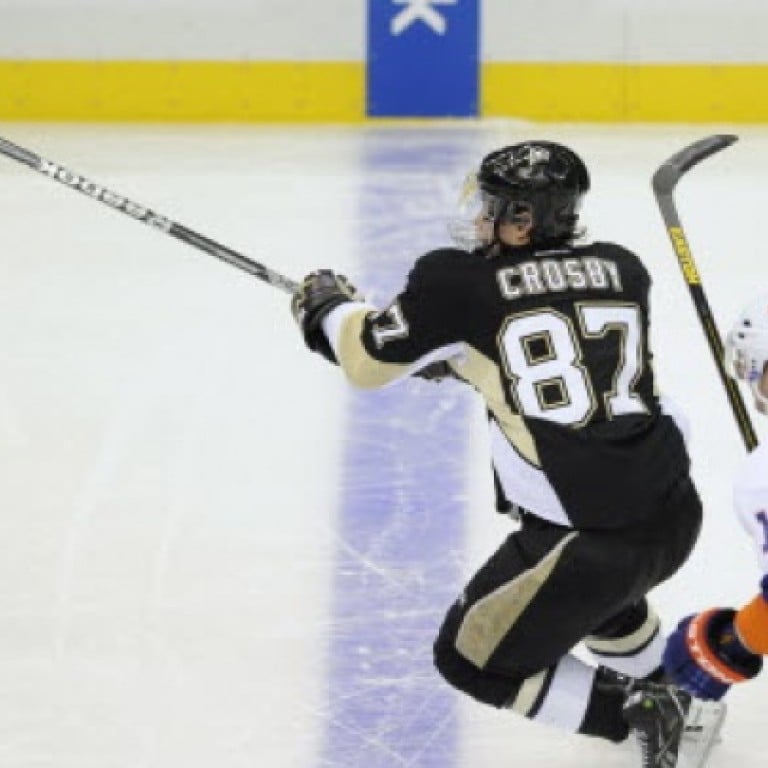 Crosby return not enough for Penguins
Two goals from captain Sidney Crosby in his return from injury weren't enough to lift the Pittsburgh Penguins on Friday in the second game of their NHL playoff series against the New York Islanders.
Kyle Okposo scored the winner in the third period as the Islanders rallied for a 4-3 victory that levelled the best-of-seven Eastern Conference first-round series at one game apiece.
Crosby had missed Pittsburgh's playoff opener, a 5-0 victory over the Islanders on Wednesday, as he remained sidelined in the wake of taking a puck to the face in a regular-season game against the Islanders on March 30.
The Canadian superstar required surgery to repair a broken jaw and dental damage.
At the time of his injury, Crosby was leading the league in scoring with 15 goals and 41 assists in 36 games.
He picked up where he left off with two goals in the Penguins' losing effort.