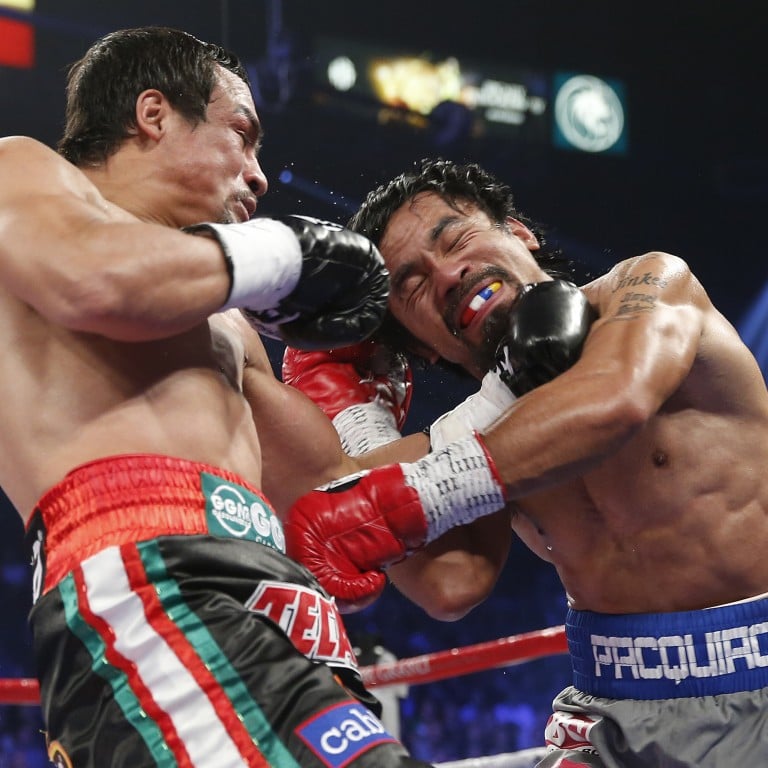 Pacquiao to fight American Rios in Macau in November
Manny Pacquiao will return to the ring on November 24 to meet American Brandon Rios in a welterweight bout in Macau, the eight-division world champion's promoter said.
Bob Arum said Pacquiao (54-5-2, 38 KOs) had been focused exclusively on his political career in the Philippines since the congressman's stunning sixth-round knockout loss to Juan Manuel Marquez last December.
Pacquiao has lost two straight fights after a 15-bout winning streak, also dropping a much-disputed decision to Timothy Bradley last summer.
"We want to get the people a really good, exciting action fight," Arum said. "(Rios) is an exciting fighter, so it's a good matchup."
Although Marquez left him face-down on the canvas in his last bout, the 34-year-old Pacquiao chose Rios (31-1-1, 23 KOs) to be his next opponent because of the former lightweight champion's hard-hitting, crowd-pleasing style.
Pacquiao's camp has also claimed Marquez and Bradley both turned down potential rematches with Pacquiao to fight each other on September 14 in Las Vegas.
Pacquiao's choice for his fight's location is just as intriguing as his choice of opponent. Pacquiao, who hasn't fought outside the United States since July 2006, will fight in the CotaiArena at the Venetian in an attempt to appeal to the nascent Chinese pay-per-view market.
"We think it opens a tremendous market in China because it enables us to do pay-per-view there in ways that we haven't done before," Arum said.
Arum said Pacquiao hoped to improve the overall popularity of boxing in Asia, while also reaping the significant tax benefits of fighting outside the US. His fight will be held on a Sunday morning in Macau to keep the Saturday night pay-per-view audience in North America.
Arum and the Venetian are planning regular shows at the venue after the success of a card starring Chinese two-time Olympic champion Zou Shiming in April. Zou is expected to headline another show in Macau in July.
Rios is promoted by Arum's Top Rank, putting him in prime position to land the biggest fight of his career when Marquez and Bradley didn't bite.