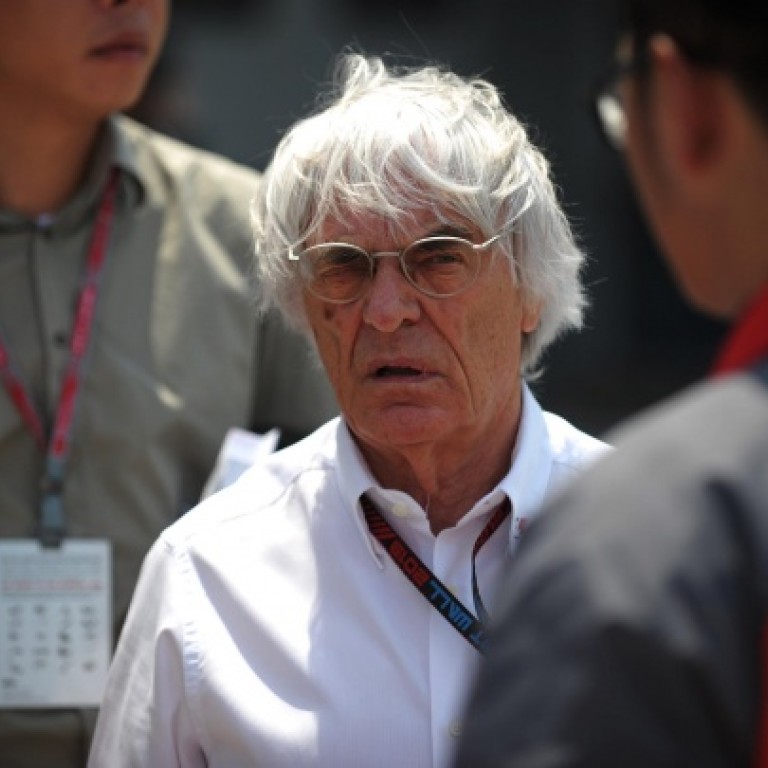 Taking Red Bull by horns in Thailand
Energy drink firm's connections could be crucial to setting up night-time race past spectacular tourist sights of Bangkok
Formula One is back in Europe after its early-season swing from Australasia to the Middle East. If reports are to be believed, there may be one future extra stop-off before the sport gets back to its spiritual home.
Thailand has just put the finishing touches to a street circuit that sounds like it could be incredible - a night-time race that speeds past the Grand Palace, Temple of Dawn and Democracy Monument.
The Sports Authority of Thailand is pushing for a slot in 2015 and reckons that, with temporary stands, 150,000 people could witness the event. A crowd two-thirds that size turned up in 2010 to see Mark Webber put a Red Bull through its paces on Bangkok's streets.
F1 supremo Bernie Ecclestone has spoken in encouraging terms about the prospects but, as ever, it is going to come down to the deal.
That is where the Red Bull connection will come in useful. The company is partly Thai-owned and last month the European version of the energy drink was given a high-profile launch in the country. A word in Ecclestone's ear from boss Dietrich Mateschitz would surely oil the wheels, especially if it was followed by hard cash.
After the success of Singapore, there is surely space for another night-time Asian city-centre spectacular. As for fans, if the two races were put back to back, it would make for a fabulous petrol-head holiday. It is certainly within range of Hong Kong, and you imagine it would cause many European fans to pause and reconsider their summer holiday plans.
Of course, with any addition to the calendar, there needs to be a race removed and that might make those European fans a little nervous. Once the home of the vast majority of races, this year there are just seven out of 19. The sport is truly global, and the calendar rightly reflects this, but to remove another European race would dilute F1's core too much.
This column has consistently argued that Bahrain should be removed from the sport until its internal problems have been resolved. But Ecclestone remains steadfast in his support for the controversial race, and is reported to be ready to negotiate another five-year contract on top of the three years left on the current one.
That has left most people's eyes resting firmly on South Korea. A largely unloved race at an unloved circuit, would many shed a tear if it was to be dropped? Of course, it doesn't help that just over the border in the North is the more than slightly odd dictator Kim Jong-un. He alone is more scary than anything the red- or yellow-shirted protesters in Thailand might bring to Bangkok.
In the end, Ecclestone will be the arbiter in all this. The 82-year-old will also decide when he steps down from his role in Formula One, which would appear not to be soon.
However, there has been speculation about his successor. Justin King is the boss of British supermarket Sainsbury's. His son is a racing driver, and King has not said he would not want the job, although he is not exactly touting for it either.
According to reports, the supermarket chain has retained headhunters to advise it on King's successor should the need arise. His supermarket was untouched by the horsemeat scandal - a relief for customers, but a shame for headline writers. "Horsemeat to horsepower" has a certain ring to it.
Finally, F1 teams will be meeting in Spain this weekend to discuss bringing in a penalty-points system for drivers. Too many points for too many serious incidents - including speeding in the pit lane - and a driver could have his licence taken away and be banned.
Good to know that, in some respects, we are all just like racing drivers.
This article appeared in the South China Morning Post print edition as: Taking Red Bull by horns in Thailand