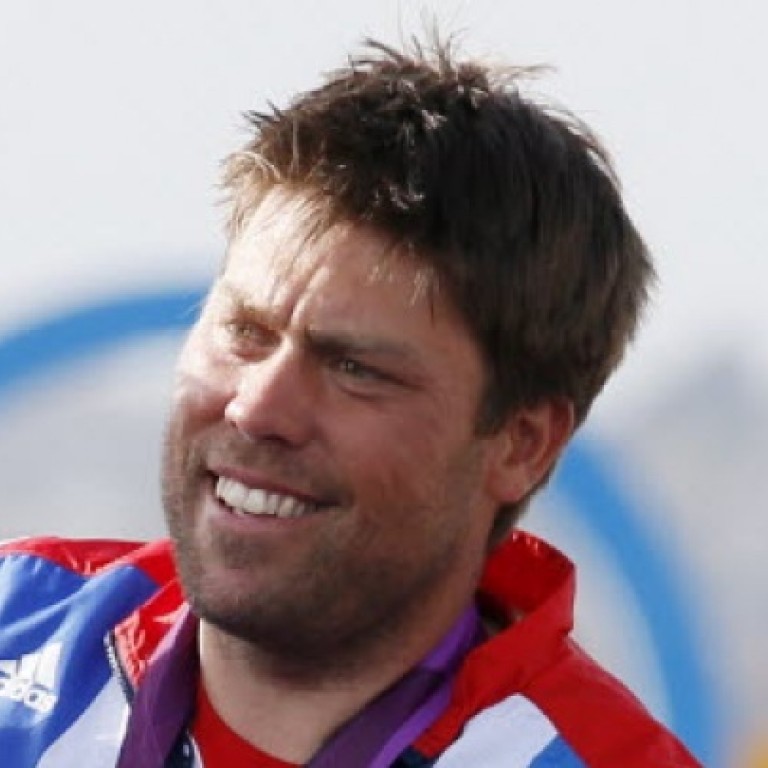 One dead after America's Cup boat capsizes
British double Olympic sailing medalist Andrew Simpson died on Thursday when a 72-foot catamaran of Swedish team Artemis capsized during America's Cup training on San Francisco Bay, officials said.
Simpson, a 36-year-old who won Olympic gold in 2008 and silver last year in the keelboat star class, was trapped under the Artemis Racing boat for about 10 minutes, according to a statement on the America's Cup website.
"It is with immense sadness that Artemis Racing confirms the tragic death of crewmember Andrew 'Bart' Simpson today in San Francisco," the team said in a statement.
"Despite attempts to revive him, by doctors afloat and subsequently ashore, his life was lost," it said.
"The entire Artemis Racing team is devastated by what happened," said Artemis chief executive Paul Cayard. "Our heartfelt condolences are with Andrew's wife and family."
A spokeswoman for the San Francisco Fire Department, Mindy Talmadge, said Simpson was pronounced dead at the St. Francis Yacht Club.
"Our dispatch centre was notified... that an Artemis boat had capsized and one person was reportedly in the water 10 or 15 minutes. One of the chase boats pulled the gentleman out of the water and began CPR," Talmadge told AFP.
"Rescue workers continued CPR as the man was transported to the St. Francis Yacht Club, where paramedics were waiting. Unfortunately, they ended up pronouncing him dead at the Saint Francis Yacht Club," she said.
A second crew member suffered injuries not thought to be life threatening, she said. Twelve people were on the boat when it capsized and all have been accounted for.
The yacht involved is an AC72 catamaran, the Swedish team's first, according to the online statement, which said the incident occurred between 12.30pm and 1pm (local time).
The AC72 boats developed for the America's Cup were described by event organisers as "speedsters" powered by 39.6-metre tall wing sails and with the ability to hydrofoil – essentially rise out of the water to reduce drag.
They can reach top speeds in excess of twice the windspeed, and place strenuous physical demands on crew members.
The catamarans have been adopted for the venerable yachting competition this year in a bid to make the event more exciting.
The Oracle syndicate, owned by software billionaire Larry Ellison, defeated Switzerland's Alinghi in a trimaran to win the last edition of the America's Cup in 2010.
"Today is a sad day for all of us in the sailing community," the Oracle team said in a statement.
"Andrew Simpson was a great person, a terrific sailor, and a good friend to all of our team. Our thoughts are with his family and the entire Artemis team. He will be dearly missed."
The Louis Vuitton Cup to decide a challenger will be held July 4 through September 1, with Artemis scheduled to take on Team New Zealand and Italy's Luna Rossa for the right to take on Oracle for the America's Cup in September.
Oracle Racing's AC72 capsized in spectacular fashion in October on San Francisco Bay, but no one was injured.
Veteran skipper Russell Coutts capsized a similar but smaller catamaran in San Francisco Bay in June 2011.
Talmadge said she did not know what sequence of events led to the Artemis Racing craft's capsizing.