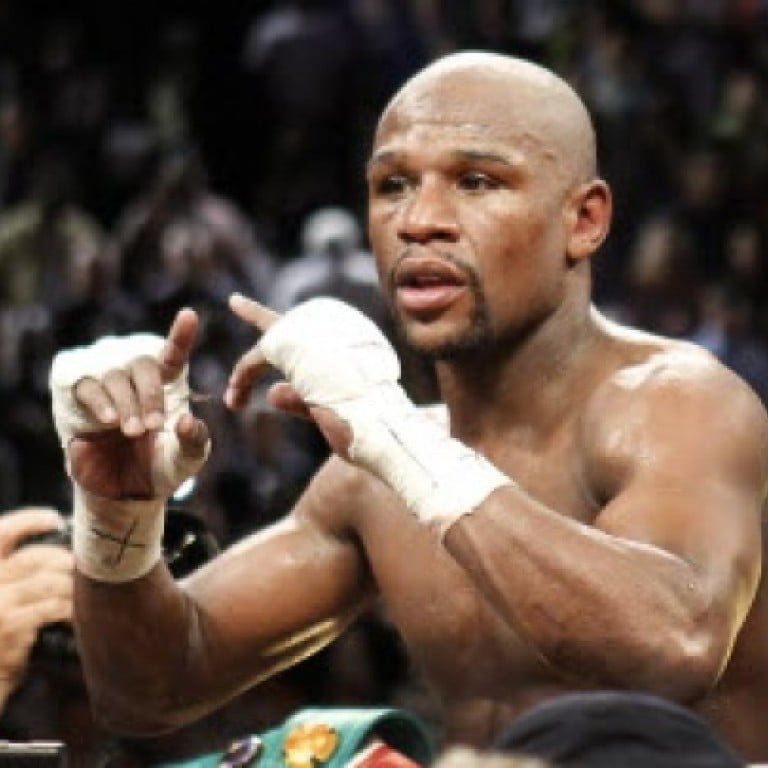 Mayweather announces Alvarez fight on Twitter
Floyd Mayweather will fight young Mexican star Canelo Alvarez on September 14 at the MGM Grand.
"I chose my opponent for September 14 and it's Canelo Alvarez," Mayweather said on Wednesday night on Twitter. "I'm giving the fans what they want. It will be at the MGM Grand."
Alvarez sent a tweet in Spanish announcing the fight.
The 36-year-old Mayweather is unbeaten in 44 fights, the last a unanimous 12-round decision over Robert Guerrero on May 4 at the MGM Grand in defence of his WBC welterweight title fight.
Alvarez is 42-0-1. The 22-year-old fighter unified the WBC and WBA super welterweight titles April 20 in San Antonio with a unanimous victory over Austin Trout.
The reported the fight will be contested at a catch weight of 69kg  for Mayweather's junior middleweight and welterweight titles and Alvarez's belts.
"Canelo can come in at 200 pounds if he wants to, he'll still get his butt whipped," Mayweather's co-manager, Leonard Ellerbe, told the Review-Journal. "Floyd is the best athlete in sports. He won't have any problems with 152 pounds. ... From Day 1, Floyd made it very clear he wanted to fight Canelo Alvarez. This is what the fans want. It's the biggest and best fight out there, and now it's going to happen."
The bout will be the second in Mayweather's six-fight, 30-month contract with Showtime that could pay him more than US$200 million.