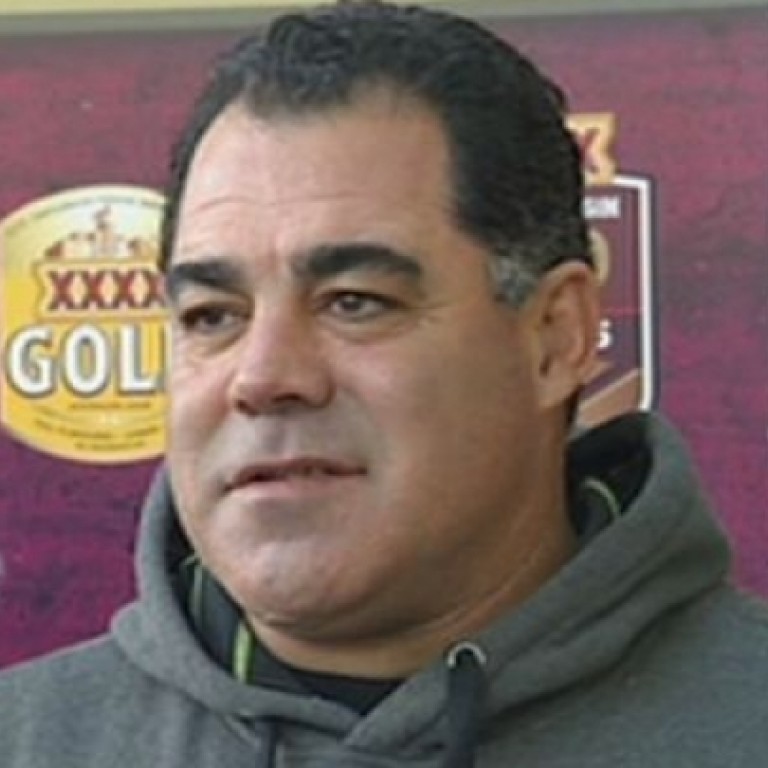 Outspoken Meninga confirms part in bar spat
Queensland coach Mal Meninga confirmed reports on Thursday that he was asked to leave by bar by security guards, barely 24 hours after claiming he was fed up with rugby league's image being tarnished.
But the league legend insisted he was not drunk and had acted responsibly, while slamming media coverage of the incident.
"When national TV uses it as the lead story this morning I find it quite ludicrous really," Meninga told reporters.
"I'm a little bit disappointed in the way it's been managed by the media, to be honest with you."
Meninga had been with his Queensland State of Origin squad at the Brisbane bar, celebrating the 30th birthdays of skipper Cameron Smith and fullback Billy Slater.
Reports said staff intervened after Meninga allegedly stepped behind a service area asking for a beer at around 1:00am on Wednesday and he left without any trouble.
"I believe I acted responsible," he said. "I wasn't intoxicated. I wasn't assisted from the bar at all. I left of my own accord with a couple of fellows who tried to protest."
Meninga on Tuesday lashed out at standards in the league after a series of high-profile recent scandals.
That followed table-topping South Sydney Rabbitohs forward George Burgess being suspended Tuesday and told to go an anger management programme after being charged with wilful damage of property.
On Monday, police charged Canberra star winger Blake Ferguson with indecent assault after an incident in a bar, while NSW prop James Tamou was last week charged with drink-driving.
Meninga said his bar trouble was small beer by comparison.
"I know that I have said some things in recent times about behaviour, about acting responsibly. I thought I had done that," said Meninga.
"It was very, very minor what's occurred."
New South Wales lead the three-match State of Origin series after winning the opening game 14-6 against Queensland. The second match will be played in Brisbane on June 26.