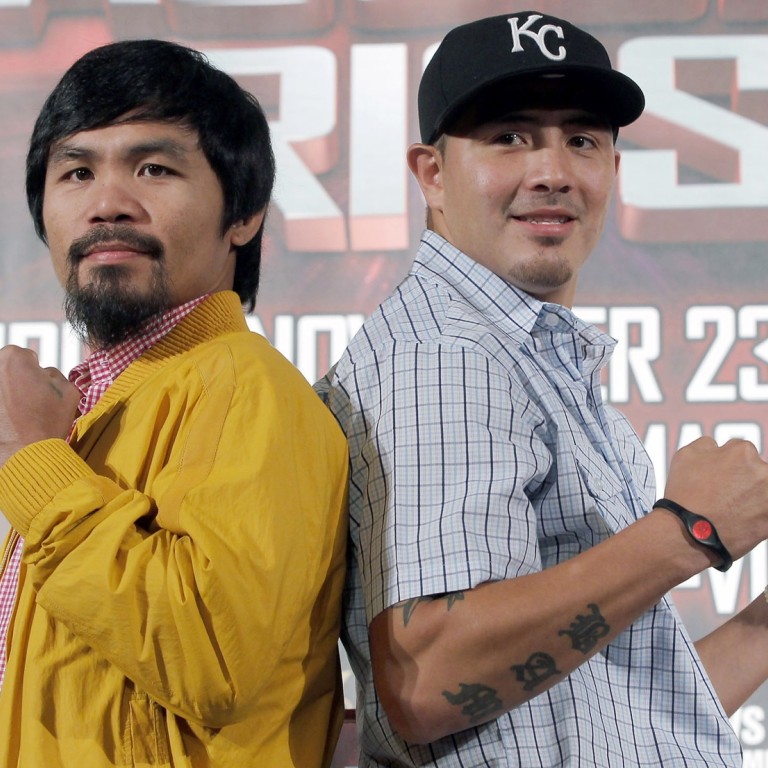 Pacquiao says comeback starts with fight with Rios
Manny Pacquiao will be coming off the longest layoff of his incredible career when he steps back into the ring in Macau in November.
It'll also be two years since the former pound-for-pound champion's last victory.
But Pacquiao thinks his bout with Brandon Rios will just be the start of his comeback, not a retirement party.
Pacquiao made his last public appearance in North America on Thursday before heading back to the Philippines, where the congressman will start training camp in October.
Although Pacquiao (54-5-2, 38 KOs) is unshakably confident in his abilities, trainer Freddie Roach acknowledges he'll have to discuss retirement with Pacquiao if the brawling Rios (31-1-1, 22 KOs) pulls an upset.
Pacquiao also will train without longtime strength coach Alex Ariza, who was fired by Roach.