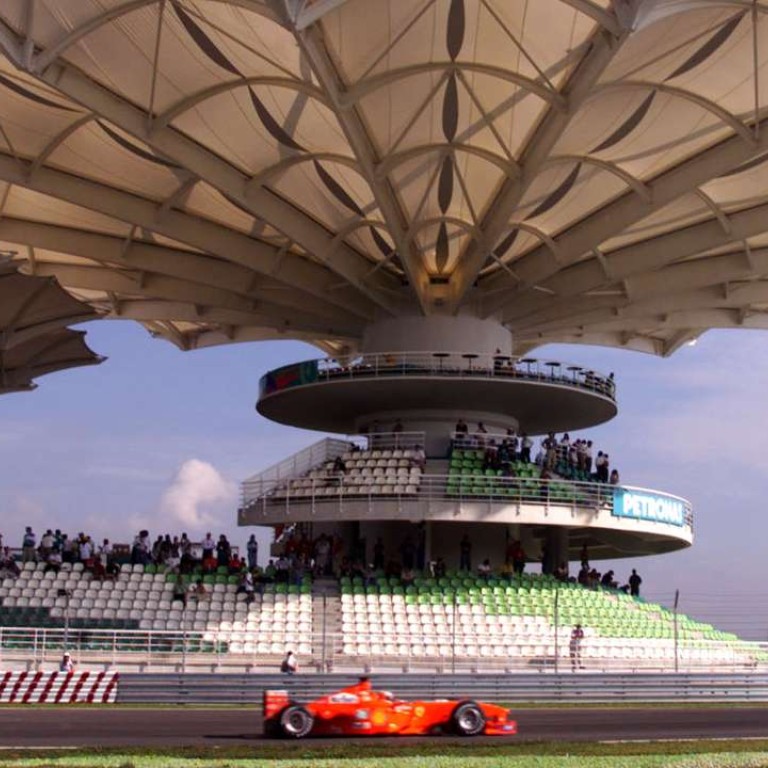 First Singapore, now Malaysia – tourism chief confirms Sepang will leave Formula One after 2018 race
Nazri Abdul Aziz says the race, which started in 2008, is losing money amid falling attendances with the future of the Singapore GP also under a cloud
First Singapore, now Malaysia, with the Formula One tremors expected to hit other Asian cities as well. The Malaysian Tourism and Culture Minister, Nazri Abdul Aziz, announced on Monday that the country will no longer stage its F1 Grand Prix after its contract expires in 2018, according to reports, citing falling attendances and rising costs.
"The current agreement is from 2016 to 2018. So once that ends, there will be no more [F1 in Malaysia]," Mr Nazri reportedly said at Parliament. "F1 attendance is dropping and there is less attraction now. We are spending RM300 million [HK$527 million] a year [for the race]."
He added that the country was not recouping the money that was being spent on hosting the event at the Sepang circuit.
Malaysia's announcement comes less than 24 hours after it was revealed that Singapore may leave the circuit after 2018. Formula One supremo Bernie Ecclestone told a German magazine that Singapore was "just an airport" before F1 night racing came to the city state in 2008, adding that they wanted to leave after their five-year contract ends in 2017.
There is speculation that Shanghai is on the verge of quitting F1with the China Grand Prix also reportedly losing money.
Nazri said he agreed with Malaysia's Youth and Sports Minister Khairy Jamaluddin, who had mulled dropping the motor sport event last month, saying that hosting the race is proving to be a costly affair and is not bringing the necessary returns to the country.
The Malaysian Grand Prix was one of the highlights of the F1 circuit when it was launched in 1999 with its unique circuit featuring two fast straights making it a favourite with drivers.
Sebastian Vettel has a record four wins – three with Red Bull and a 2015 triumph with Ferrari.
Australian Daniel Ricciardo, of Red Bull, won the 2016 edition.
This article appeared in the South China Morning Post print edition as: Malaysia to quit F1 circuit after 2018 race, says minister