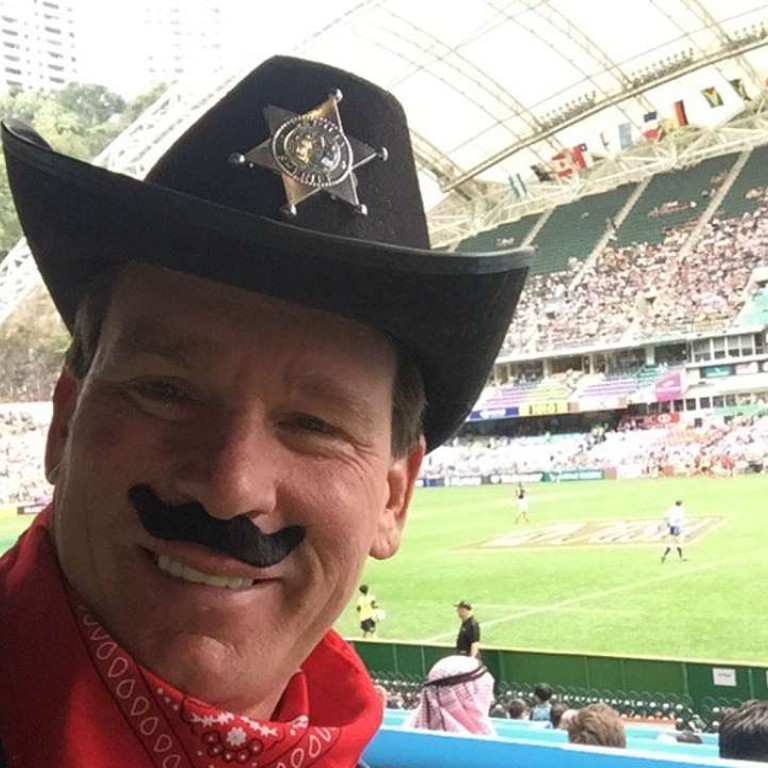 'Hong Kong Sevens is the Wrestlemania of rugby' says awed WWE star JBL
The former champion and current commentator is a massive rugby fan and finally got to pay a visit to the greatest Sevens show on earth
Among the sea of costumed revellers in the South Stand at every Hong Kong Sevens, it is common to see outfits paying tribute to iconic stars of World Wrestling Entertainment.
Whether it's the yellow and red of Hulk Hogan, the purple of "Macho Man" Randy Savage or the pink leotard formerly donned by Bret "Hit Man" Hart, you can always expect a few wrestling fans.
This year, there was an actual former WWE star in the flesh: former champion and current commentator John "Bradshaw" Layfield was relishing his first Hong Kong Sevens – although he gave the South Stand a miss.
"I'm too scared to go in there," the 50-year-old laughed from the safety of a row of table seats near pitchside.
Layfield had flown straight to Hong Kong via Dallas from Orlando, where WWE hosted its biggest annual extravaganza, Wrestlemania, the weekend before. "The Hong Kong Sevens is like the Wrestlemania of rugby," he said, looking around the 40,000 capacity crowd at Hong Kong Stadium and soaking up the atmosphere.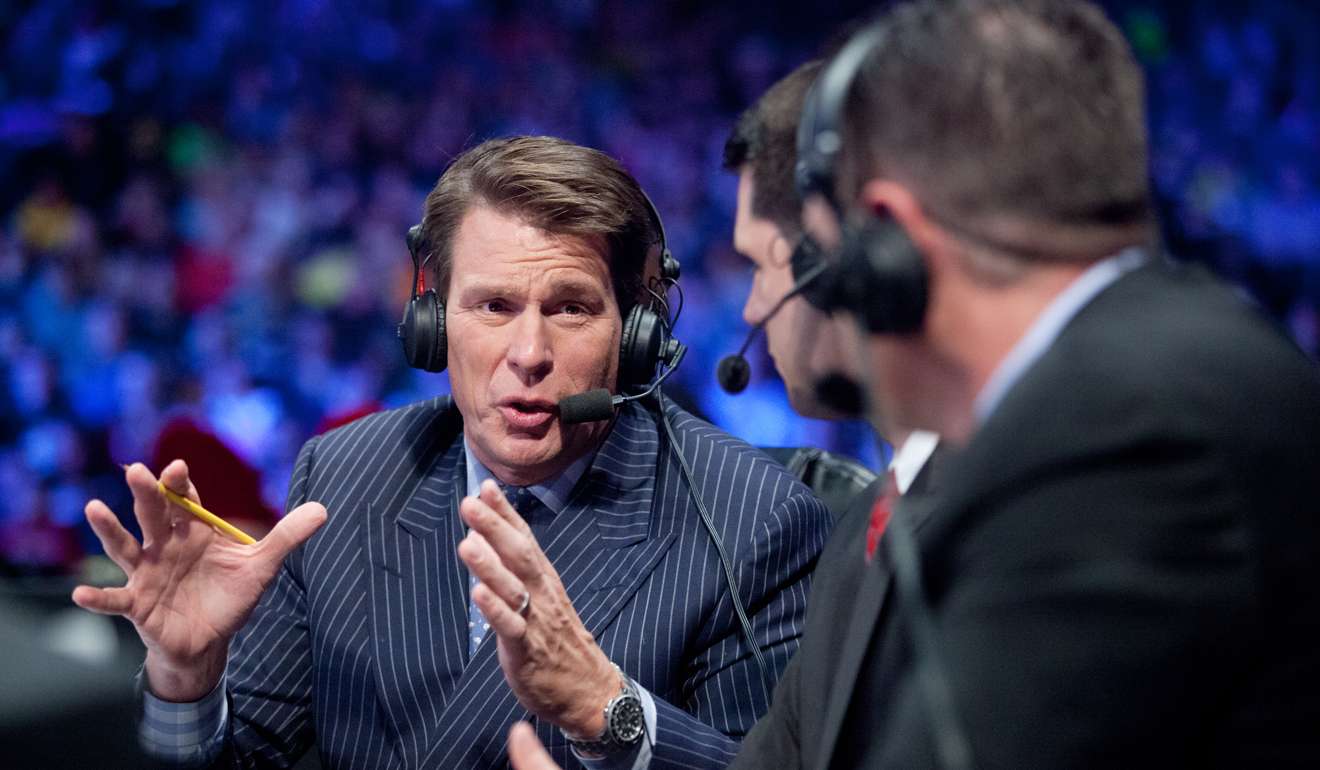 It was quite something to see such awe in the eyes of a man who the week before was calling the grappling action from ringside in front of 70,000 fans in Florida.
Every now and then he stopped mid-answer during our conversation, transfixed as a player crashed over the try line – because as much as he loves commentating on WWE's weekly show SmackDown Live, rugby has become just as big a passion for Layfield.
It began when the Texan was forced to end his 27-year professional wrestling career in 2009 because of a back injury.
"My wife had to be in New York because of finance and I really didn't enjoy living in the city," he explains. "It's a wonderful city and I lived there for eight years but I just got tired of the city life."
He sought a new adventure and spent the summer of 2009 in Bermuda.
"I just fell in love with the place. My wife found work there and we moved there full-time. We've been there six years."
As he acclimated to Bermuda, Layfield witnessed the violence among young men that pervades some neighbourhoods.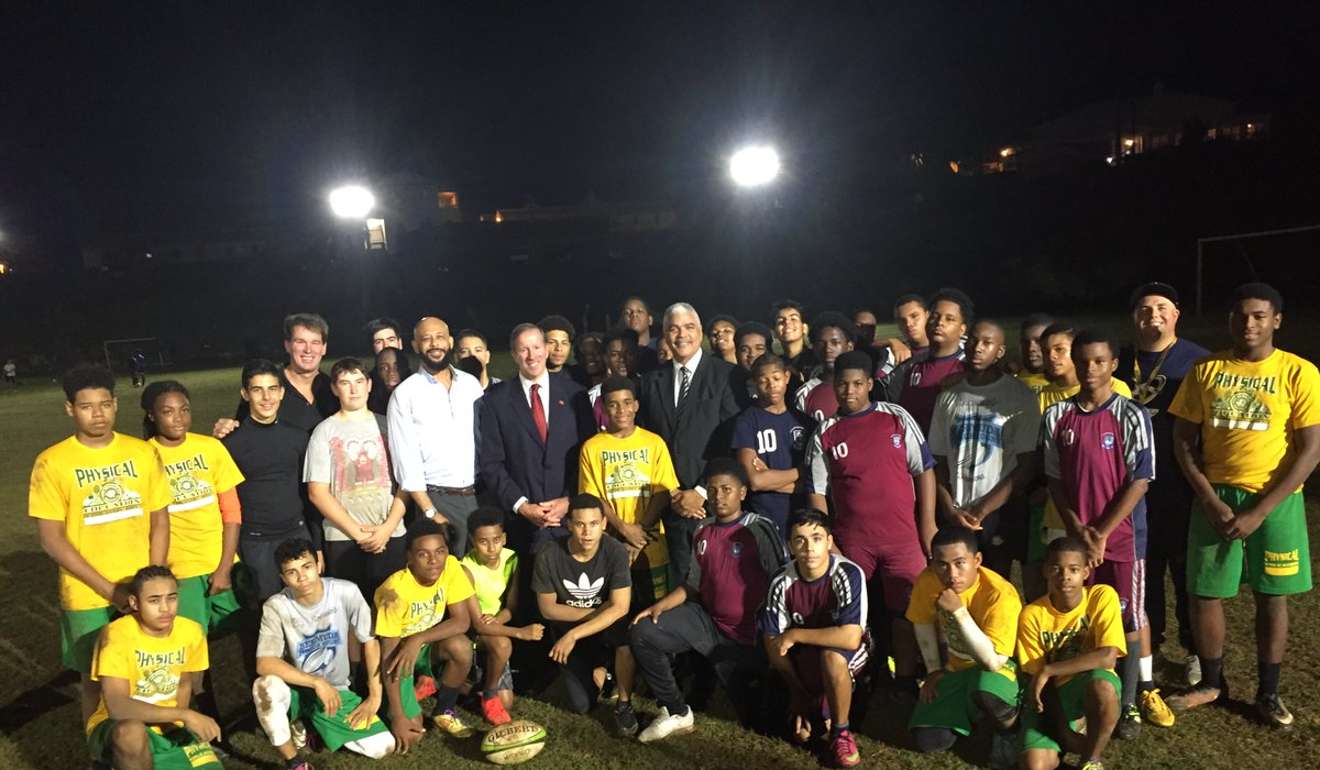 A chance encounter at the 2010 Fifa World Cup in South Africa enabled him to do something about it – he was introduced to the founder of South African non-profit Beyond Sport, an organisation that promotes the use of sport to address social issues in communities around the world.
Inspired, Layfield co-founded the offshoot organisation Beyond Rugby Bermuda.
"You look at the success of Fiji in rugby sevens," Layfield says. "The incredible stories of those guys playing with a makeshift rugby ball. It's a grass-roots effort in poor countries. Anybody can play rugby. All you need is a ball and a desire to play."
The Beyond Rugby Bermuda programme has around 100 youths signed up directly and helps about 350 to 400 play rugby every week.
"It was an attempt to change the direction of many at-risk kids from disadvantaged homes that drift towards a life of crime in gangs," said Layfield, whose duties range from celebrity fundraising to moving the pitches.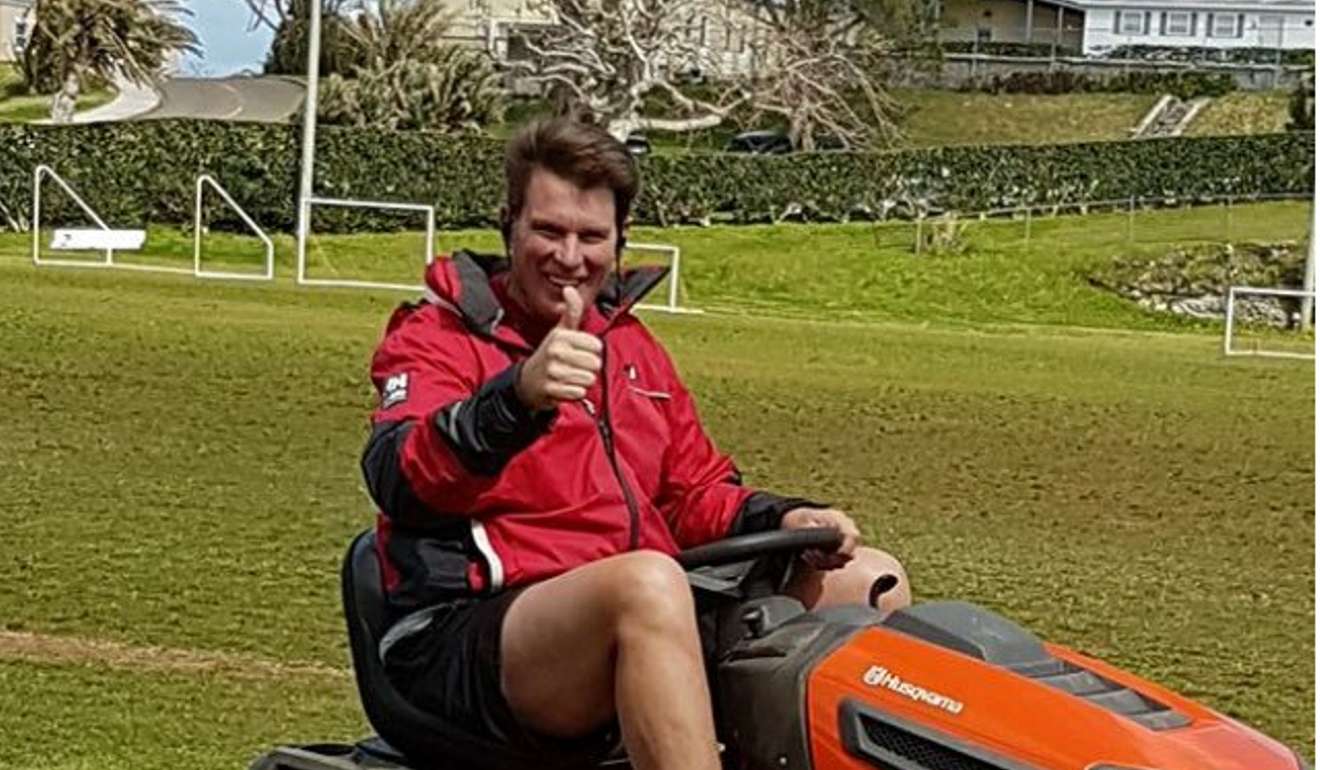 "We've got a whole bunch of volunteers. It's an island-wide initiative. It's been very successful as far as keeping the kids in school."
Layfield has even enlisted the help of Fijian sevens legend Waisale Serevi, who was in Bermuda a few weeks before the Hong Kong Sevens working with the programme.
"He's done a wonderful job with us," says Layfield. "We don't get a lot of rugby in Bermuda, it's part of the cable television package so the kids don't see it.
"It was a white expat sport when I got there, so having Serevi over there, he is a terrific gentleman. It's been a big help to our kids in Bermuda to see an islander like him. He does incredible work."
While the Bermuda Sevens side is going from strength to strength, it is 15s Layfield believes is key to Beyond Rugby Bermuda's efforts.
"Sevens is a more fun game probably," he says. "But I love 15s because of the inclusion. We've got a lot of kids that probably couldn't play sevens, the big kids. In 15s, if you wanna play, you can play. In sevens if you wanna play, you've got to be an incredible athlete."
After the extravagant fireworks display signalling Fiji's win at the Hong Kong Sevens had finally wrapped up, Layfield was back in the SmackDown announcer's booth just a few days later before heading to Bermuda again.
"They'll have me mowing the pitch the first thing I do," he said, laughing, as he soaked up the Hong Kong action.
This article appeared in the South China Morning Post print edition as: Keeping upthe fight