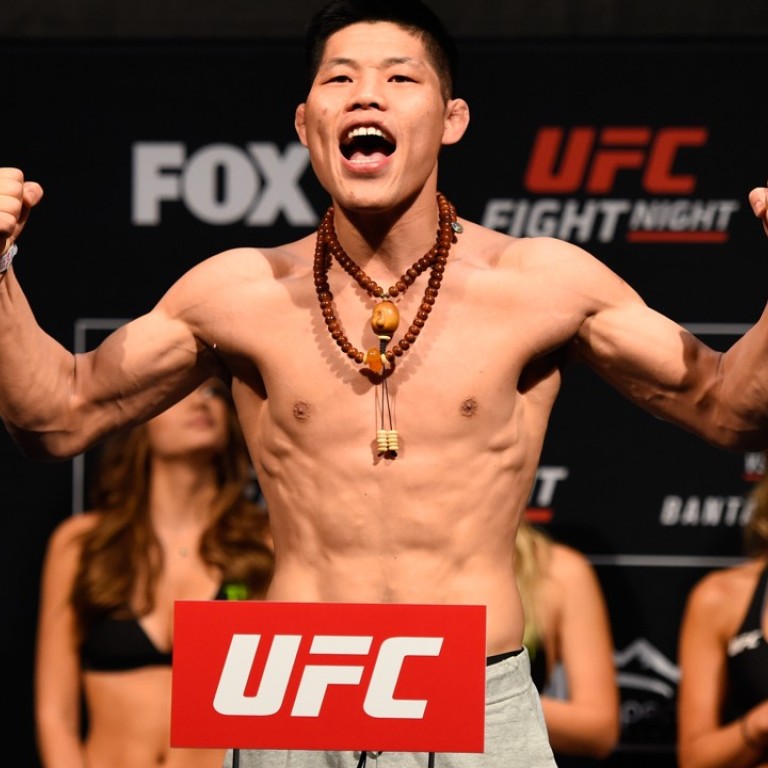 What did China's top-ranked UFC star say when he weighed into the country's martial arts versus modern combat debate?
Li Jingliang says the nationwide debate has sparked welcome interest in the sport of MMA in China
"I hope more traditional martial arts will be used in future in the Octagon. But I don't really want to make any comment on that fight."
The Wei-Xu fight had been the culmination of an ongoing online feud between the pair over the relative merits of their two crafts, Xu claiming the more traditional practices had become rife with fraudsters. Xu's Weibo and WeChat accounts were later suspended.
For his part, Li welcomed the attention the controversy has focused on the sport of MMA.
"People have not really known MMA before," said Li. "Because they haven't seen any MMA fights or MMA training. The think it might be violent but actually this is a sport. It is quite healthy for the kids and they can make friends during training. This is healthy and good for kids as they grow up. So traditional Chinese [martial arts] are now getting to know the sport of MMA and the more we try to promote the sport the more they will know what it is and they will try to compete in it. It is a well-rounded sport."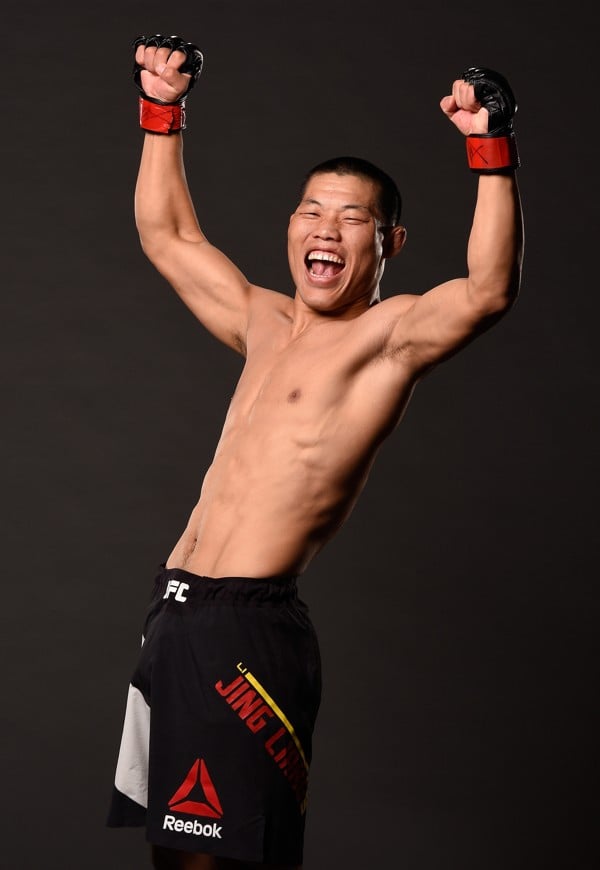 Li on Monday joined the card for the UFC's Singapore card. The 29-year-old (12-4) will face Canadian Jonathan "The French Spider" Meunier (8-1) in a welterweight bout.
Li will arrive in Singapore on the back of two knockout wins in the UFC – the victims being Bobby Nash (8-2) back in January and Anton Zafir (7-3) in the organisation's Ultimate Fighter 23 Finale last July. Those results led to a new, four-fight contract for Li with the world's premier MMA outfit.
"I am ready for even tougher opponents," said Li."I've just signed a four-fight contract and if I win those four fights – maybe by knockout –then I can think about a top-five [ranked] fighter.
"My winning streak has not come just from what I have done but from the work of my team as well," he said. "I think the next fight will be the same result – I will win it and I will win it well. So please keep an eye on me – I will deliver what I have in my powerhouse. I think my efforts will encourage future UFC Chinese fighters."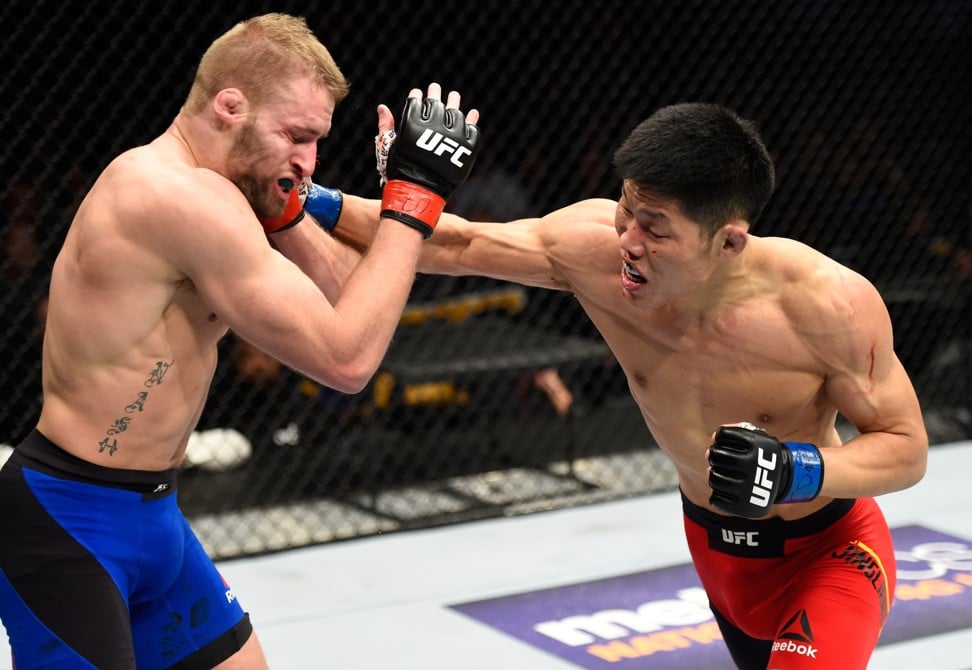 Li is
one of two Chinese fighters on the Singapore card
, as the UFC makes its return to action in Asia after an absence of more than 12 months.He'll be joined by the highly rated, Xian-based 31-year-old Wang "The Dongbei Tiger" Guan (15-1-1), who'll be making his UFC debut against Alex "Bruce Leeroy" Cacerea (12-10) in a featherweight bout.
Li said he was proud to be at the forefront of MMA's continued push into China.
"The next fight is very important to me as the UFC has been a long time coming back to Asia," said Li. "If the UFC comes to China and I can compete in the China event it would be the most important fight in my whole life. If we can have a Chinese UFC champion the whole country would get behind the sport."
This article appeared in the South China Morning Post print edition as: Li calls for level heads as fighting debate rages on