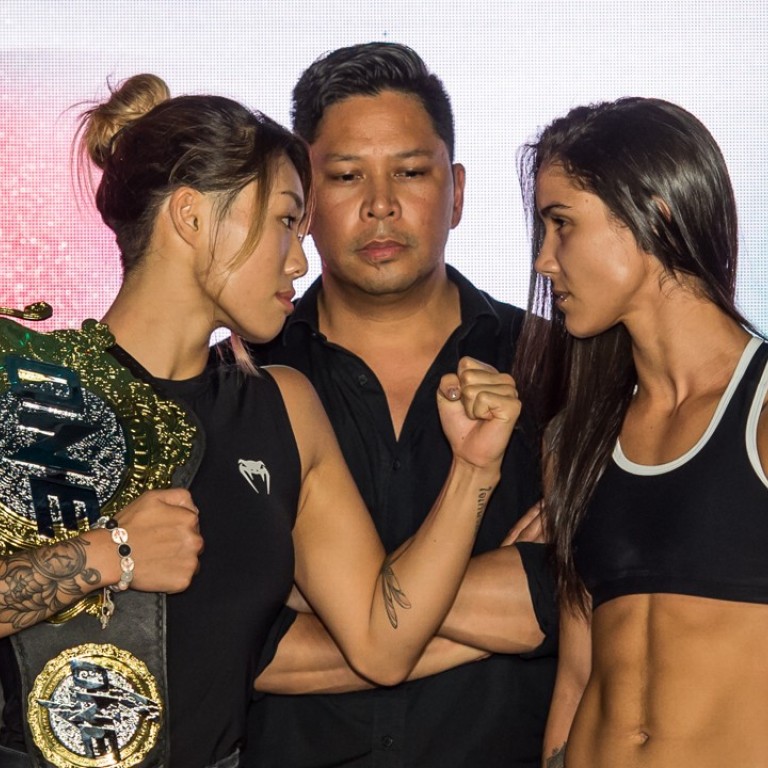 Asian star Angela Lee calls for MMA to join Olympic family
Sport's youngest-ever world champion wants Games to go back to the future
Angela Lee, mixed martial arts' youngest ever world champion, revealed on Thursday she hopes to one day compete in the Olympics in the sport that has gained her unprecedented international fame.
"That would be a-mazing," said Lee, who last year – at just 19 years of age – won the One Championship's atomweight world title.
"MMA was sort of in the Olympics back in the day when it was called pankration [a Greek mix of wrestling and boxing] but then it was taken out. So if it was reinstated it would be amazing."
Lee was a US amateur pankration champion before turning her attention to mixed martial arts – and her suggestion received instant approval on Thursday by Singapore's Olympic swimming hero Joseph Schooling, who joined the MMA star at an event to promote her return to the cage on Friday night.
The now-20-year-old Lee emerged looking lean and sounding keen to get down to the business of defending her title against Istela Nunes.
"I'm extremely confident going into this fight as I am going in to all my fights," said Lee. "I've trained really hard and I'm just going to go out there and do what I love.
"With each fight it's going to get tougher and tougher and that's what I expect being the champion. But I train very hard and I know that I am in another class above these girls so I am not worried about tomorrow night."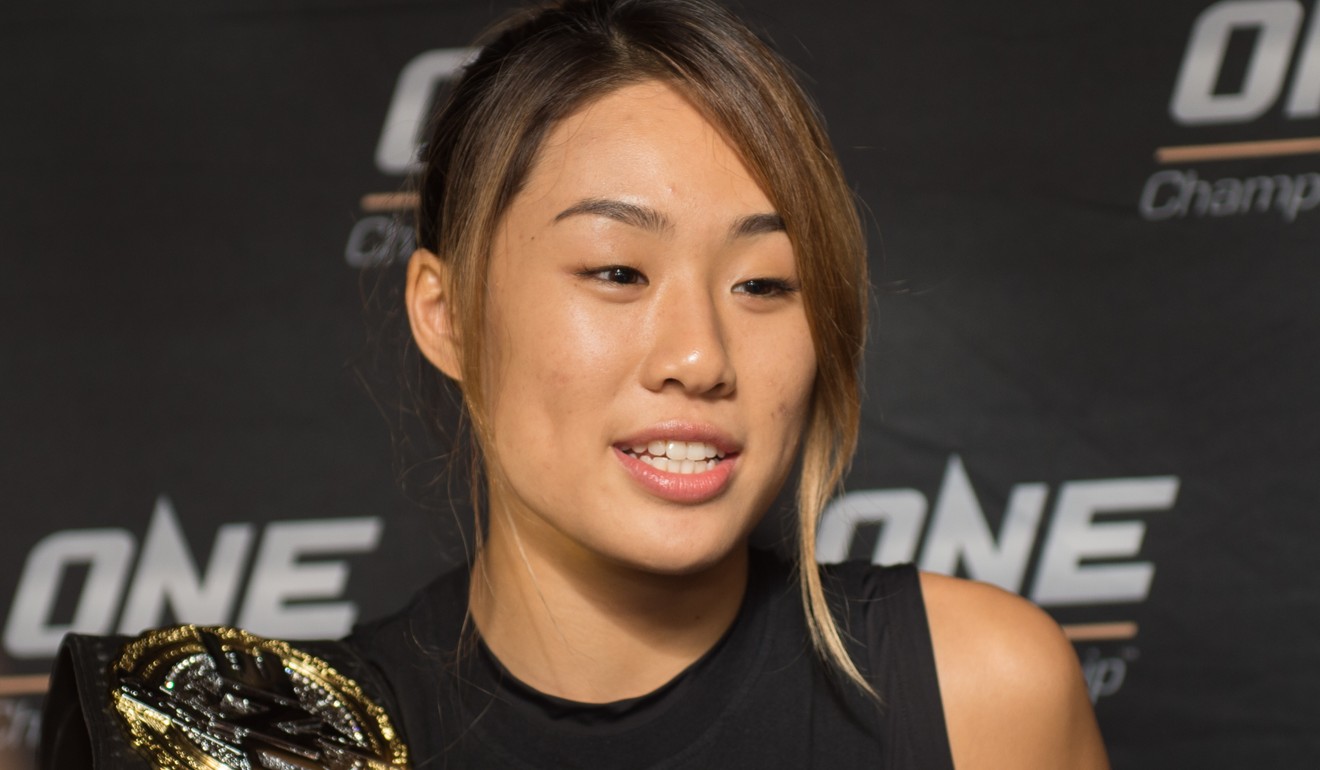 There's been attention directed Lee's way previously unheard of for an Asian mixed martial artist over the past week, with a stream of feature articles and news updates appearing in major international sports outlets as the 20-year-old's sensational story makes it way around the world.
"Honestly, all this media attention is crazy," said Lee. "I still get blown away by it. But at the end of the day I still just feel like a normal girl. I don't get too starstruck. It's all kinda nuts but I just stick to what I do best which is training hard and fighting."
Lee had tucked herself away from prying eyes on Wednesday as her co-headline bout on the One: Dynasty of Heroes card looms, surrounding herself with her immediate family – including father and coach Ken and brother, cornerman and fellow MMA fighter Christian.
The freshen up looked to have worked a treat as all the fighters featuring on Friday night's much anticipated 10-bout card gathered for the traditional face-off photo session inside Singapore's Clarke Quay.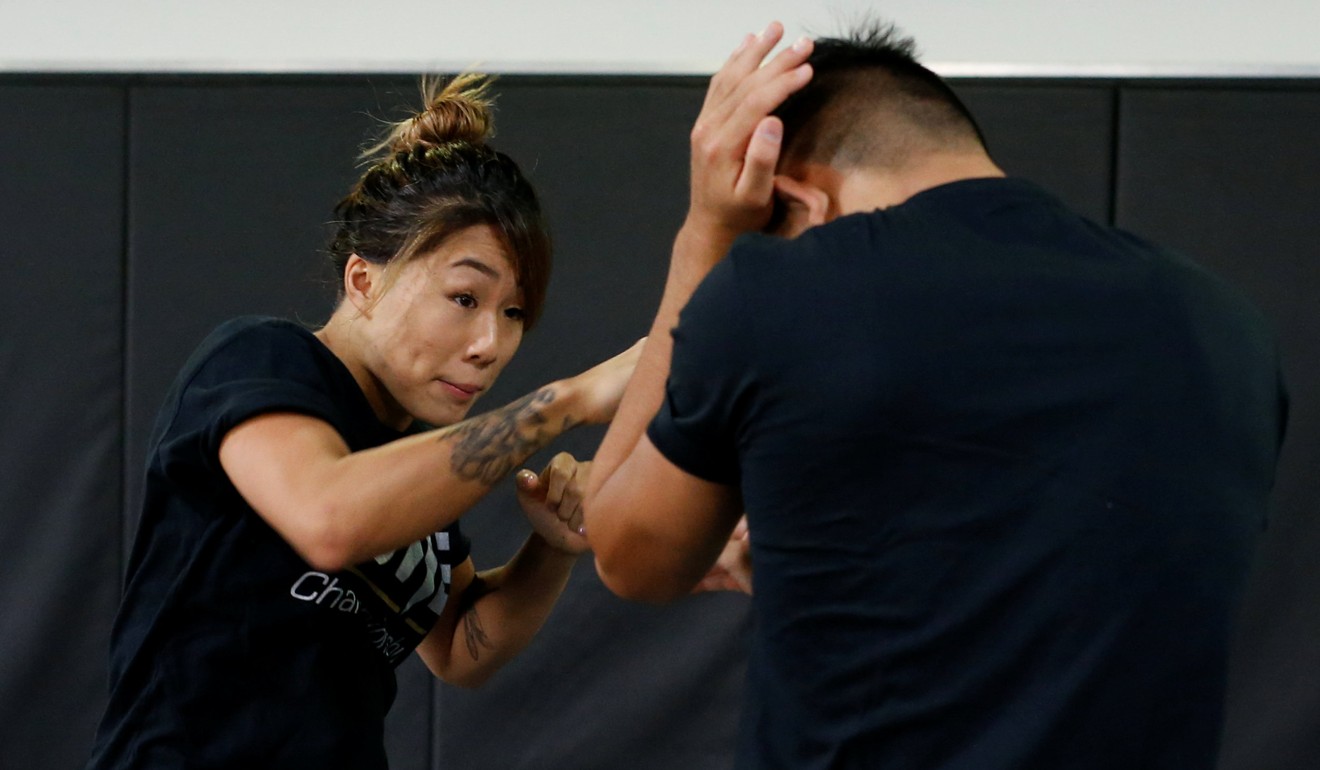 There's a sellout expected at the 12,000-seater Singapore Indoor Stadium on Friday – boosted no doubt by the presence of the Lee clan.
Father Ken was born and raised in Singapore, and Angela (who fights out of the local Evolve MMA gym) said there would be grandparents, cousins and all manner of extended families connections in the house when she makes a return to the venue where she last year captured the One crown with a decision win over Japan's Mei Yamaguchi.
The One organisation has since wisely placed the young star at the front and centre of its own marketing and promotional campaigns.
Lee has fully embraced the role – as this week's blanket international coverage can attest – but knows she will forever be judged by what goes on inside the cage.
"There's always a lot more [attention] whenever I'm in Singapore but I embrace that," said Lee. "I'm looking forward to putting on a great show and performing in front of my home crowd."
The 7-0 Lee faces her toughest opponent yet in the shape of the 24-year-old Nunes, a two-time muay Thai world champion with a 5-0 record in MMA.
Expectations are high following Lee's first title defence – a three-round dismantling of Taiwan's Jenny Huang in Bangkok back in March – unveiled a more stand-and-deliver approach as the champ came out throwing combinations that eventually overpowered her opponent.
Lee fully expects Nunes to come out swinging – but she'll be ready. "I know how she'll fight and I'm not worried," said Lee. "It's time to do what I do best – fight."
This article appeared in the South China Morning Post print edition as: Lee wants Olympic inclusion for code