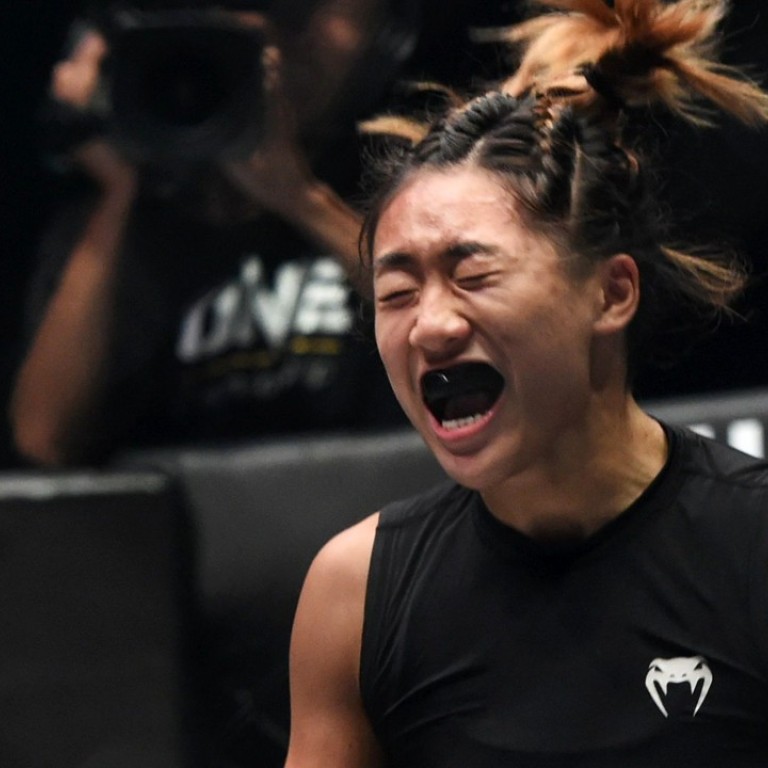 How Asian MMA sensation Angela Lee overcame pneumonia to win latest world title defence
Singaporean star delighted home fans with a dominant win over Brazil's Istela Nunes
Some in the One organisation even felt it might be best if their young star pulled out of the headline clash with Istela Nunes but Lee stuck to her guns and brushed off the bug before dominating the bout.
"There were a lot of things that happened leading up to this fight," said Lee. "A lot of unexpected things that I didn't have control of. I actually got pretty sick. I was on antibiotics and I was fighting through that. It was just a very tough battle with myself, overcoming my own doubt.
"I didn't know if I had it in me but I trusted in my training, trusted in my team and coach and just went out there and got the job done."
Once she's back to 100 per cent – that will no doubt come after Lee joins her extended family in Singapore for a tradition post-fight family feast - the only real concern on the horizon will be just who it is that the One organisation can find for the 20-year-old to face next.
"That's not my job, what I worry about is fighting and taking out my opponent," said Lee. "I'll fight anyone. I'm always game."
The 24-year-old Nunes was overpowered over two rounds on Friday night, despite impressive willpower from the Brazilian as she withstood Lee's attempts to finish the fight early with a twister move, and a barrage of punches while they were on the ground. It was an anaconda choke that brought matters to a close with 2:18 gone in the second round.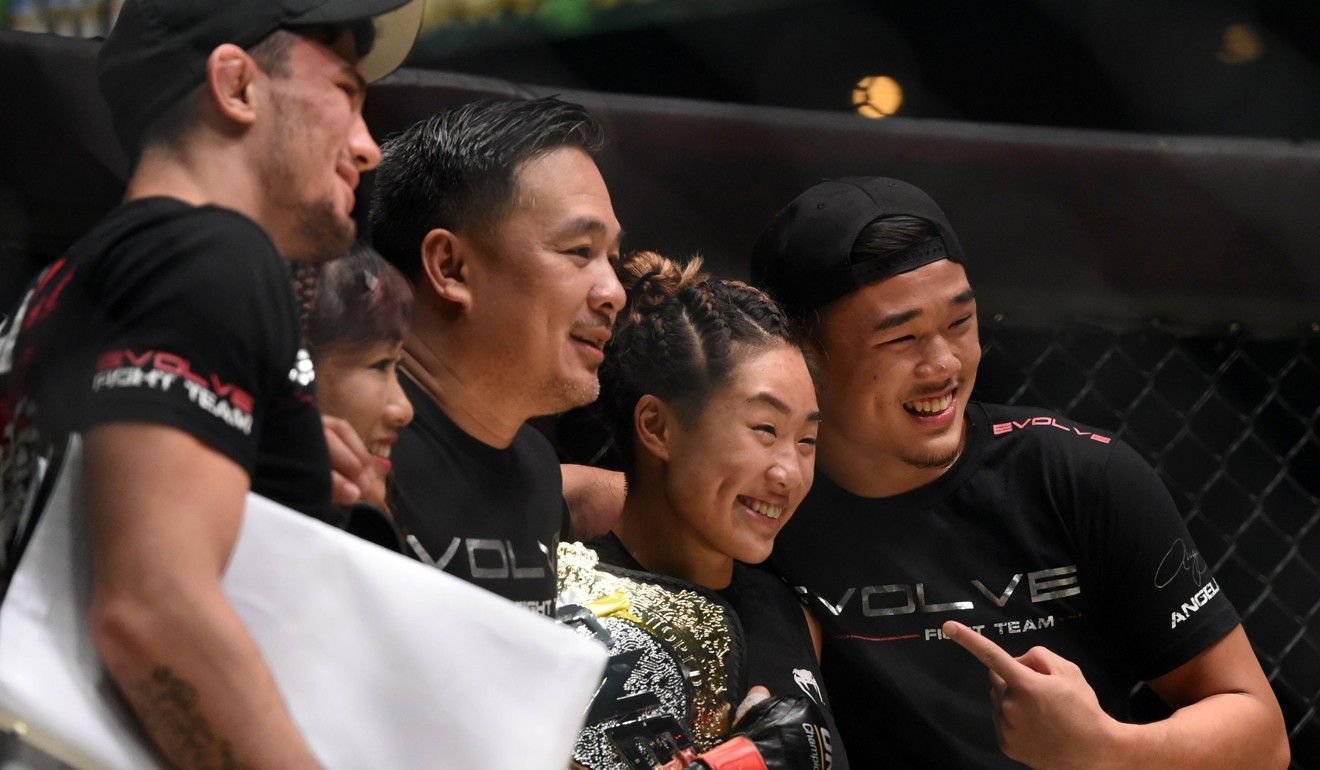 As she had in her first title defence against Taiwan's Jenny Huang in Bangkok back in March, Lee grew in strength as the clocked ticked. There, it was Lee's striking that did most of the damage; on Friday night it was her ground game that closed Nunes out, giving her opponent no avenue of escape.
Lee had impressively covered up from the public the fight that had been going on internally before the bout. She was missing in action on the Wednesday leading up to the One: Dynasty of Heroes card but the reason offered was that she was spending time focusing on what was ahead, not what was going on at the time.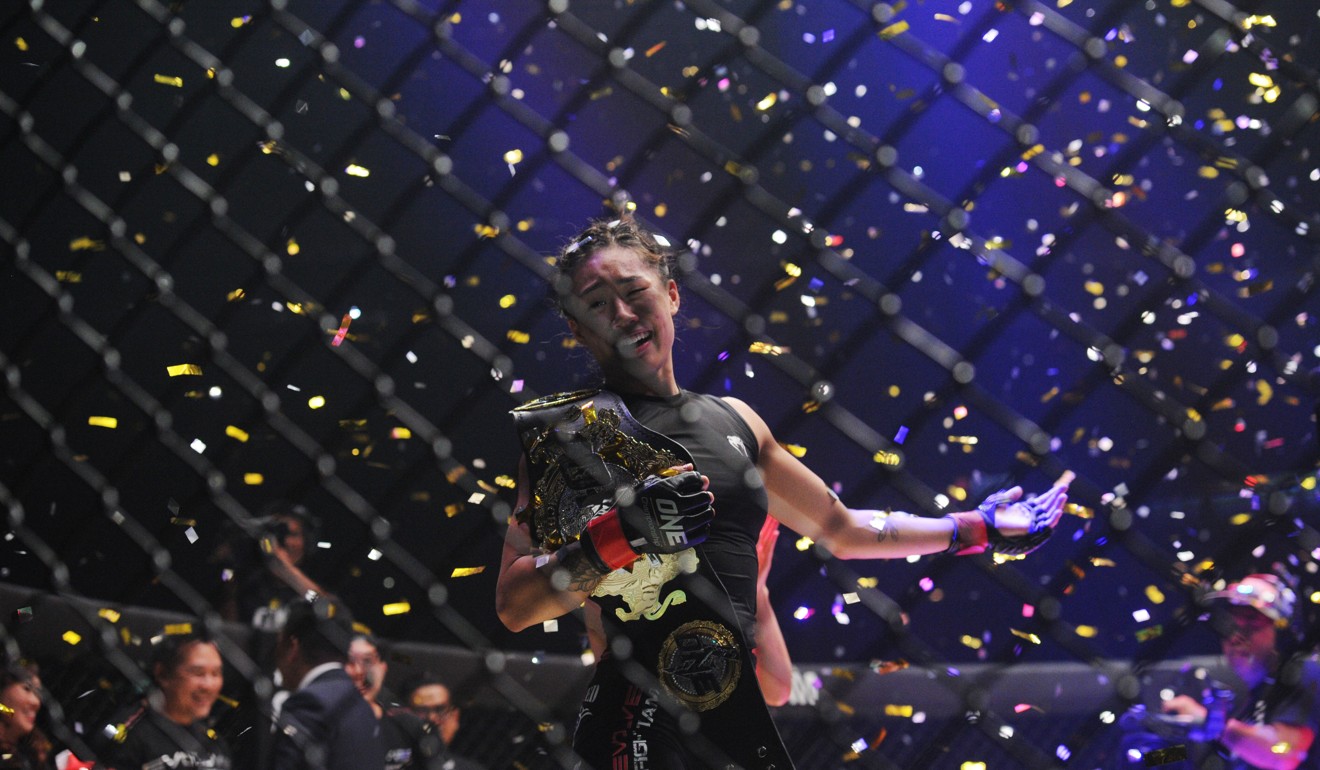 One Championship CEO and founder Chatri Sityodtong revealed via social media overnight the truth of the matter was a major concern, especially considering the importance of Friday night's bout, in terms of raising the profile of the sport in Asia, and of Asian MMA across the globe.
"The world had no idea, but 10 days ago, a doctor diagnosed Angela Lee with a bad case of pneumonia," Sityodtong said in a Facebook post.
"Her lungs were full of mucus and she had a terrible wheezing cough. She could not breathe. Her cardio was very poor and her energy was limited. In fact, she threw up all day yesterday [Thursday] and today [Friday]. This entire time, I was waiting for either Angela or her dad to cancel the fight. In fact, I asked several times to cancel, but to no avail."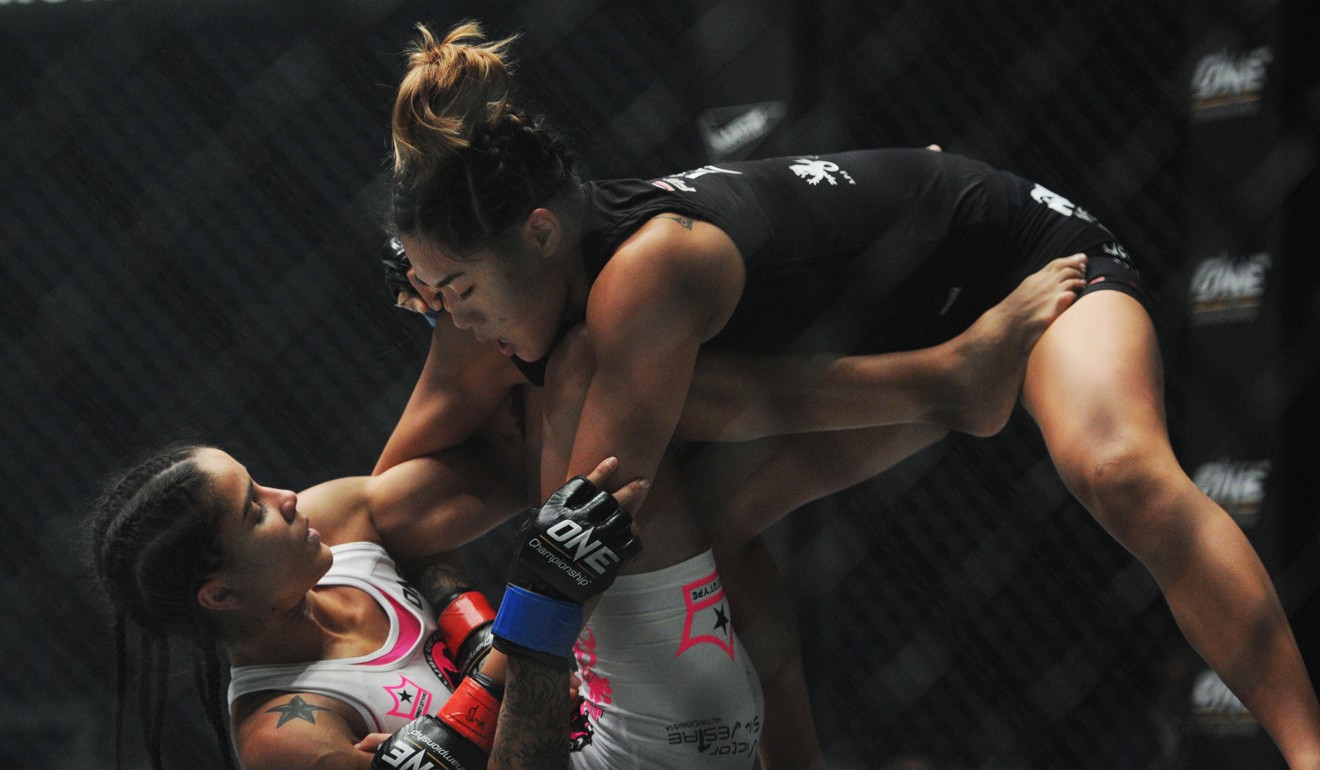 Lee said she was looking now to stepping away from the spotlight, and heading back to her home in Hawaii for some rest. Her record now stands at 8-0, and the One team will be scouring their books – and the world – for suitable challengers ahead.
The call from the locals here in Singapore was for a match-up against former Olympic swimmer May Ooi, who has recently turned her attention to MMA. But at this stage, that would look a complete mismatch.
Instead, Lee's thoughts have turned to home.
"Because this fight camp was so tough I might take some time off," said Lee. "But I always get antsy and want to get back in the cage. This is my life – I live for this – and I can't give up that belt."
This article appeared in the South China Morning Post print edition as: Virus almost finished me before bout, reveals Lee