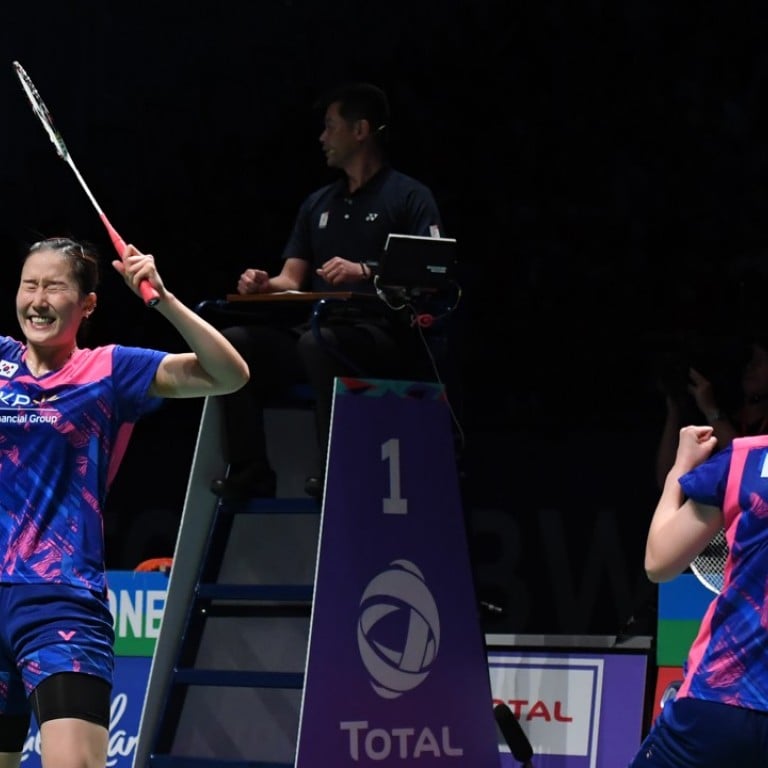 South Korea end China's 12-year grip on badminton's Sudirman Cup with emotional final fightback
Victory in mixed doubles match seals South Korea's first triumph in biennial tournament since 2003, having trailed 2-1 to defending champions
South Korea have won badminton's Sudirman Cup for the first time in 14 years with an emotional 3-2 victory over 10-time champions China at Australia's Gold Coast on Sunday.
The South Koreans claimed their fourth cup in the world mixed teams competition with a charged 21-17, 21-13 win by Choi Sol-gyu and Chae Yoo-jung in the mixed doubles match.
The victory – their first in the biennial tournament since Eindhoven in 2003 – ended China's 14-year grip on the Sudirman Cup.
South Korea, who also won the Sudirman Cup in 1991 and 1993, fought back from 2-1 down in the final to claim victory.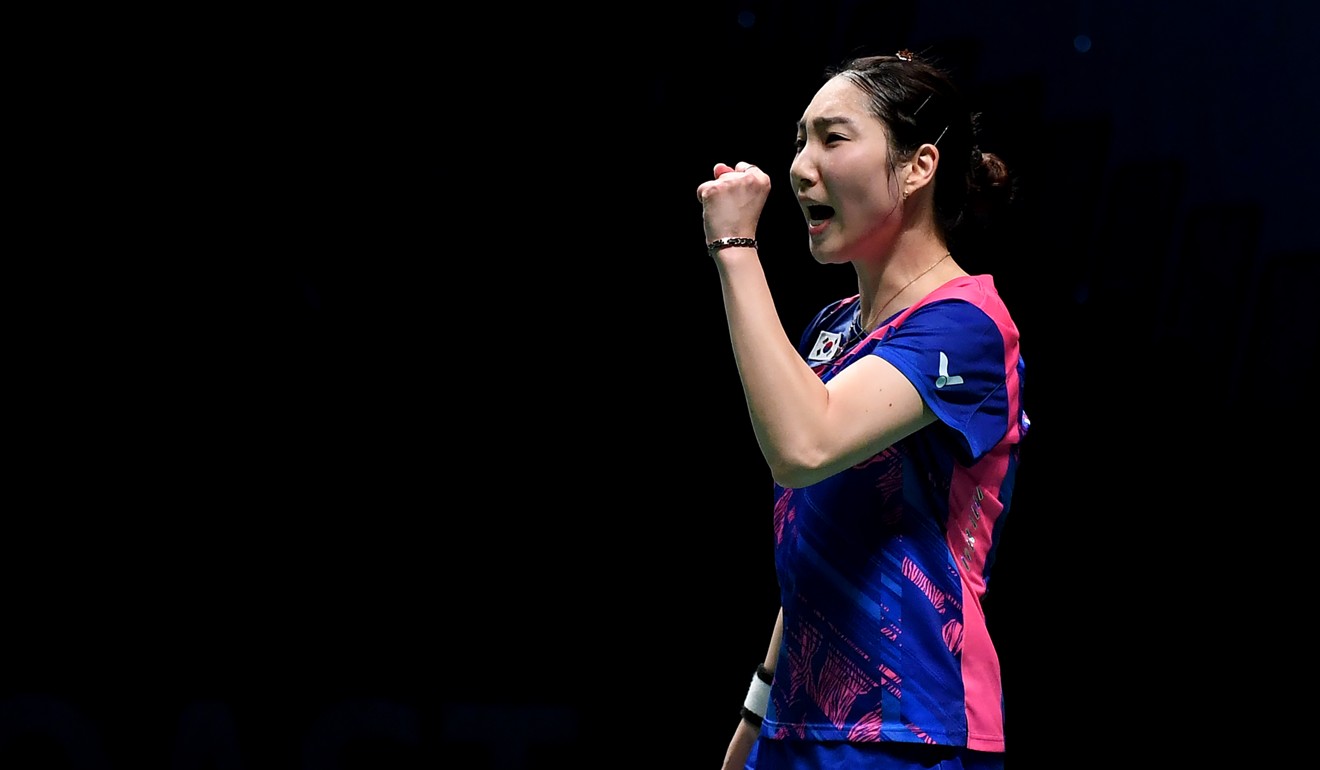 Upon winning match point the entire South Korean team descended on Choi and Chae and swamped them in celebration, with Chae eventually climbing off the floor in tears.
It was an outstanding performance by Choi and Chae, ranked 14th in the world, against the second-ranked Chinese combination of Lu Kai and Huang Yaqiong.
Rio Olympic champions Fu Haifeng and Zhang Nan gave China a confident start, rolling through the opening men's doubles match 21-14, 21-15 in 42 minutes.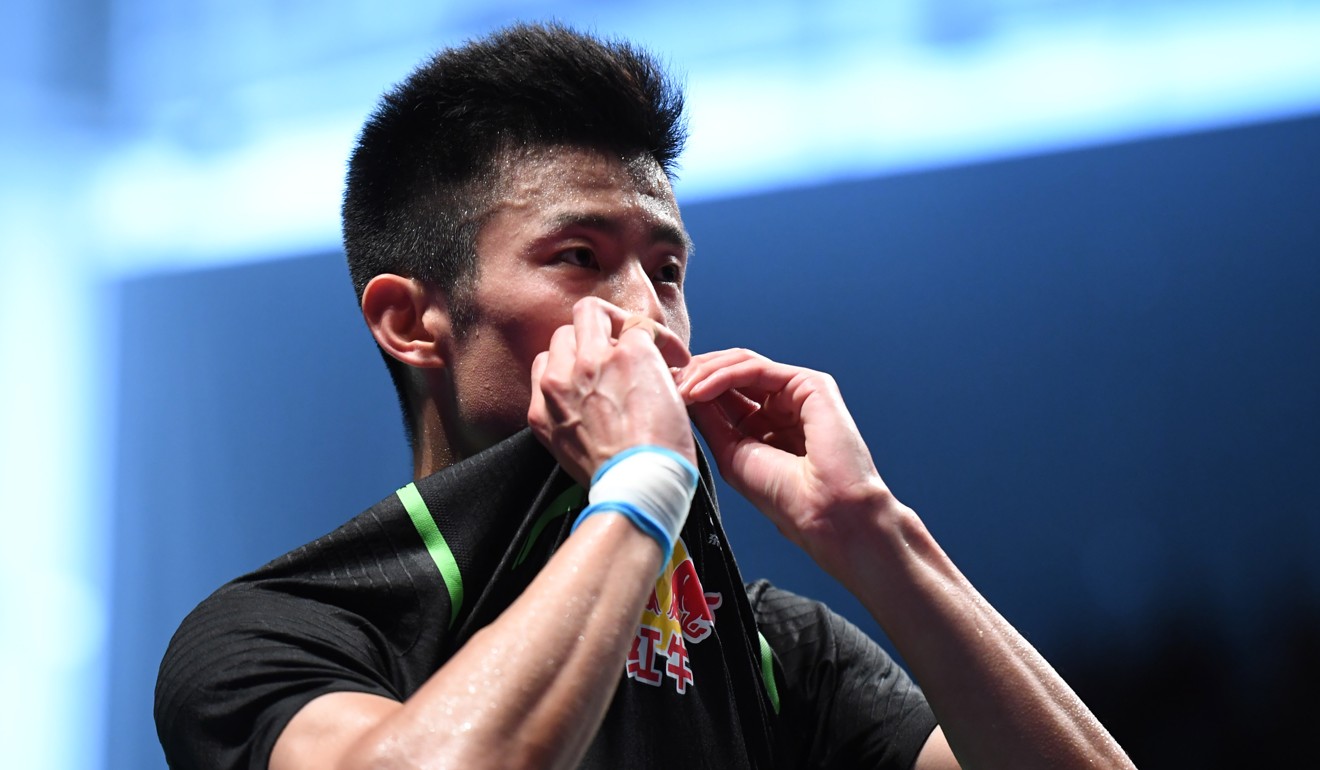 World bronze medallist Sung Ji-hyun levelled the final when she mastered He Bingjiao in the women's singles 21-12, 21-16 in 49 minutes.
Chen Long, the reigning Olympic champion, two-time World champion and All England champion, was too strong for Jeon Hyeok-jin and took 47 minutes to wrap up a 21-10, 21-10 victory to give China a 2-1 lead.
But third world-ranked pair Chang Ye-na and Lee So-hee took the final into a fifth match with a 21-19, 21-13 win over Chen Qingchen and Jia Yifan in a 55-minute women's doubles rubber.
This article appeared in the South China Morning Post print edition as: Koreans shock China for Sudirman Cup glory