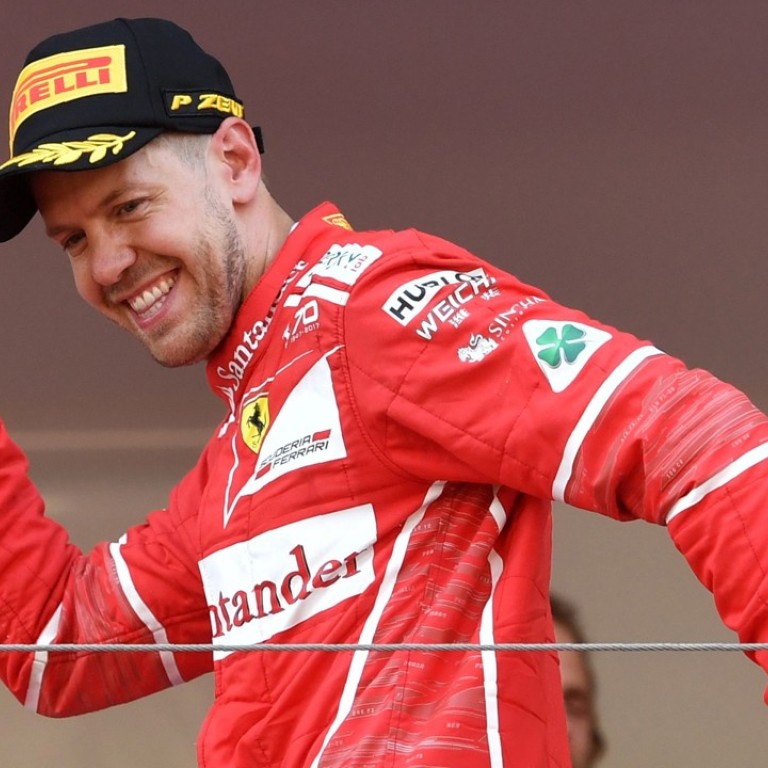 Vettel wins Monaco GP ahead of Ferrari teammate Raikkonen
German extends his lead in the championship standings to 25 points as he wins his third race of the season and 45th of his career
Sebastian Vettel his Ferrari teammate Kimi Raikkonen to win the Monaco Grand Prix on Sunday and comfortably extend his lead at the top of the standings to 25 points.
It was the four-time F1 champion's third win of the season and 45th of his career, as well as Ferrari's first in Monaco since Michael Schumacher — Vettel's childhood idol — in 2001. Red Bull's Daniel Ricciardo finished third ahead of Mercedes driver Valtteri Bottas.
"Unbelievable. It's been an intense race," Vettel after the race.
It was a bad weekend for Mercedes, with Lewis Hamilton finishing seventh after starting from 13th following a poor qualifying session.
Vettel let out a whoop of delight and thanked his team in Italian after crossing the finish line with bright sunshine gleaming off the famed red of Ferrari. As the German national anthem played, Vettel stood atop the podium with his eyes closed as he sang along.
Red Bull's Max Verstappen was fifth ahead of Spanish driver Carlos Sainz Jr.
Raikkonen started from pole position for the first time in nine years, with Vettel joining him on the front row.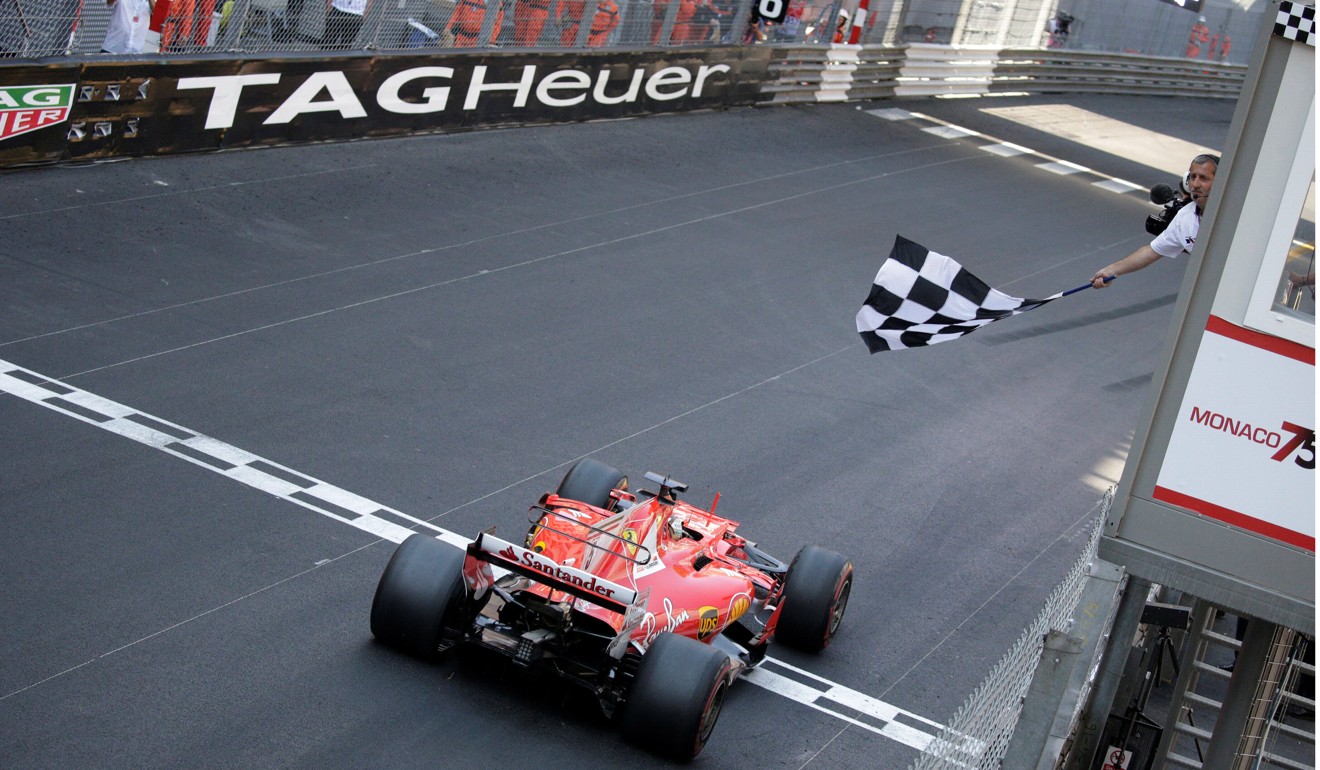 Both made a clean start, with Vettel holding off Bottas heading into the first corner.
After Raikkonen and Bottas had come in for a tire change a few laps earlier, Vettel changed halfway through the 78-lap race.
When he came back out, he was in front of Raikkonen while Ricciardo — second here last year — had jumped ahead of Bottas.
It seemed to be a case of the Ferrari team giving preferential treatment to Vettel, because it looked like Raikkonen came in too early.
Whatever the strategy was, Ferrari will not mind after securing maximum points and seeing Mercedes fail to make the podium.
The race was held up for a few laps near the end after German driver Pascal Wehrlein crashed near the tunnel.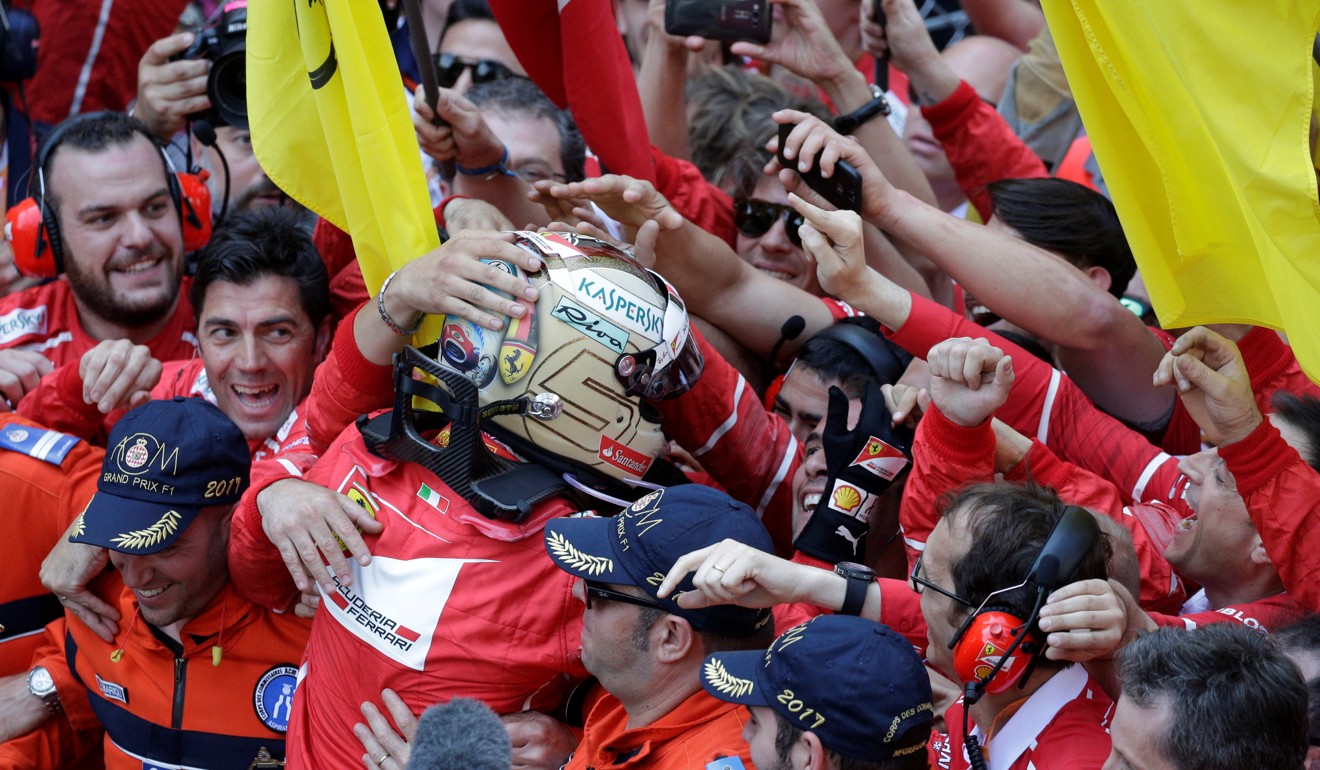 British driver Jenson Button appeared to cause the clash, edging his McLaren too close to Wehrlein's Sauber as they turned toward the tunnel entry.
The nose of Button's car flipped Wehrlein's car onto its side and up against the barrier. The German driver appeared unharmed and jumped out moments later.
With the drivers trundling behind the safety car, Marcus Ericsson somehow crashed his Sauber and McLaren's Stoffel Vandoorne imitated him moments later.
The safety car came out again briefly with a handful of laps to go after Russian Daniil Kvyat became the latest to lose control of his car in a frantic finish to the race.
This article appeared in the South China Morning Post print edition as: Vettel leads way in Monaco with1-2 Ferrari finish