Exclusive
NBA legend Kobe Bryant on how Bruce Lee's Jeet Kune Do philosophy inspired 'Mamba Mentality'
Speaking on his latest trip to China, the former Lakers great explains how Hong Kong's kung fu master has been a constant guiding force in his life and career
"You put water into a cup, it becomes the cup. You put water in to a bottle, it becomes the bottle. Be formless, shapeless like water. Be water, my friend."
Bruce Lee's poetic approach to martial arts is one of the countless reasons his legacy lives on to this day – but his philosophies are not just constrained to Hong Kong people, as five-time NBA champion Kobe Bryant would attest to.
"The one thing – among many – that I have learned from Bruce's philosophy of Jeet Kune Do is being able to adapt," Kobe tells the Post. "It's about having the fundamental skills available so that you can react to any situation."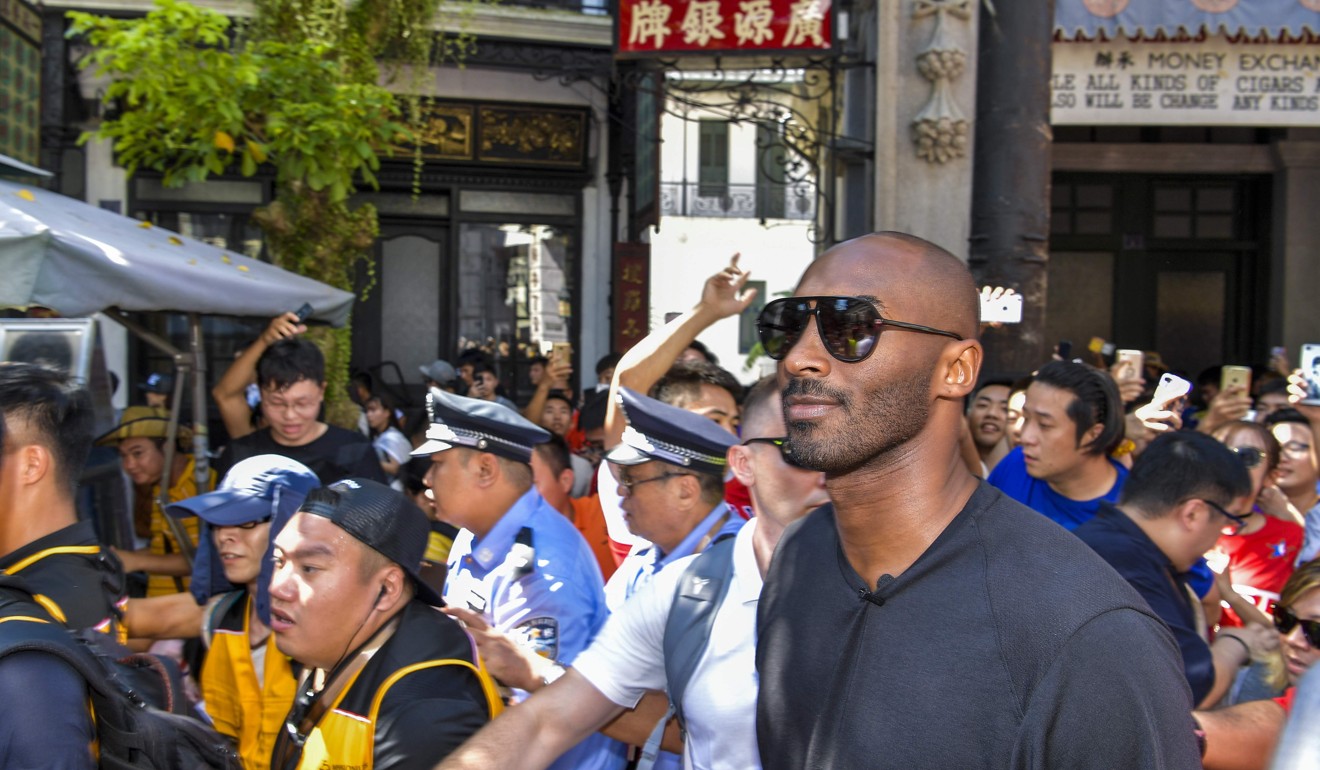 Cynics would question Kobe's intentions on the mainland; is he truly trying to develop the game, or is he there to line his pockets with more cash?
"I wish I could claim to be that smart," he chuckled.
WATCH: Mamba mania in Hainan
"Bruce Lee was always one of my muses growing up. I've read everything he's ever written; I've watched every film he's ever been in, and I've watched pretty much every interview he's ever done.
"He was really big on sharing his knowledge and hoped he could inspire. Not to learn how to fight, but through the art of fighting, learn how to be a better person. That's what I want to pass on to the future generations."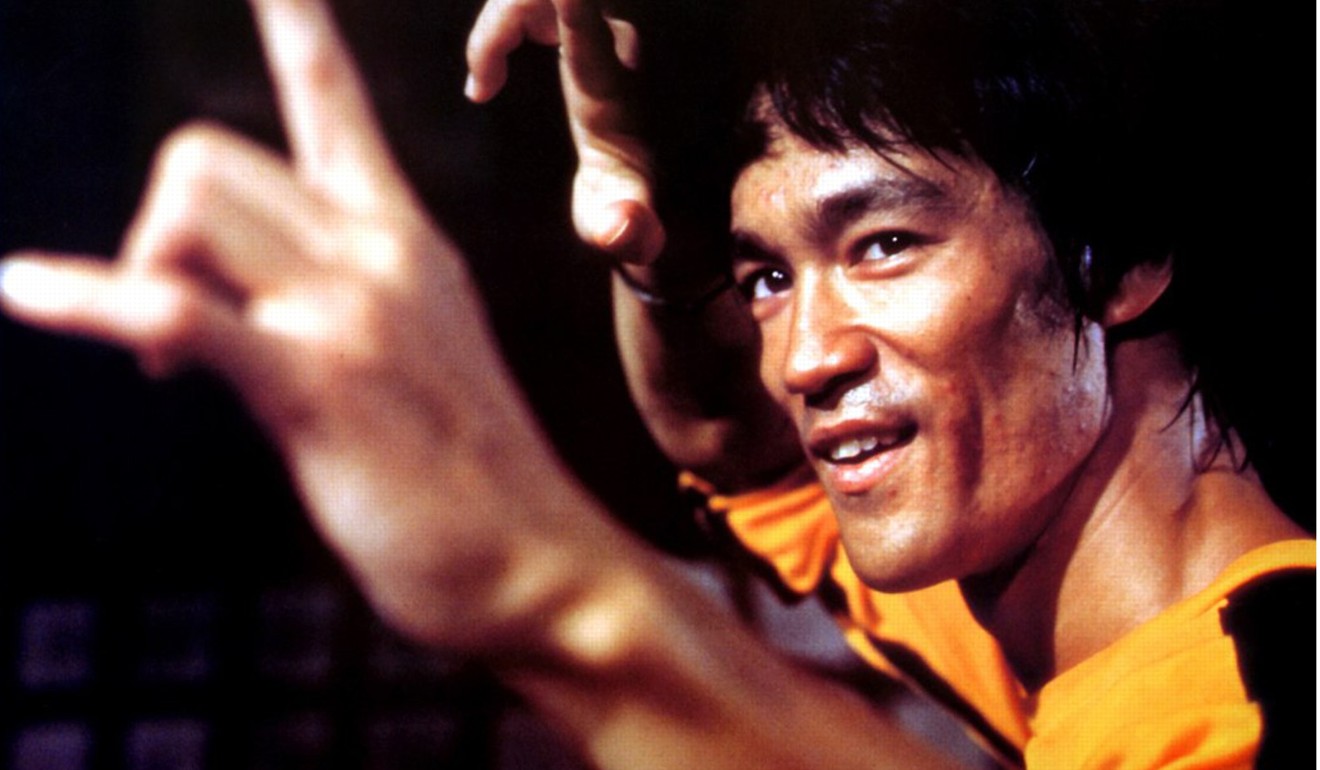 In 2010, The Black Mamba decided to redesign his Nike Kobe Zoom V shoe in honour of the man he adores so much.
He changed the upper and lace colour to yellow, a homage to Lee's trademark jumpsuit in the movie Game of Death (1978).
He then added four distinct red slashes on the side, resembling the claw marks on Lee's chest in Enter the Dragon (1973). Just like that, the Nike Zoom Kobe V Bruce Lees were born.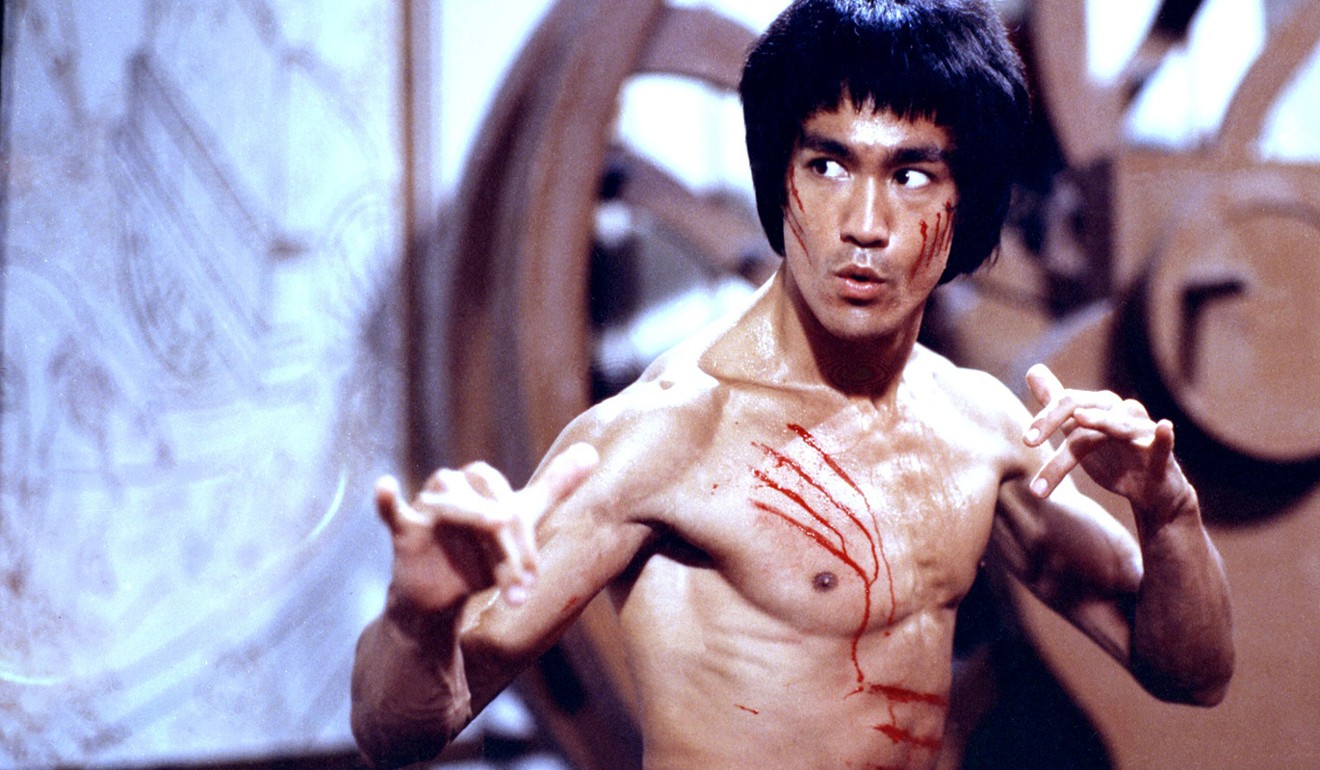 "I really looked up to him and felt it was important to do a Bruce Lee tribute shoe," he revealed.
And now with a legacy of his own, who is going to honour the great Kobe Bryant?
Cue new Boston Celtics acquisition Kyrie Irving, the 25-year-old who decided to prove a point by stepping out of LeBron James' shadow at the Cleveland Cavaliers.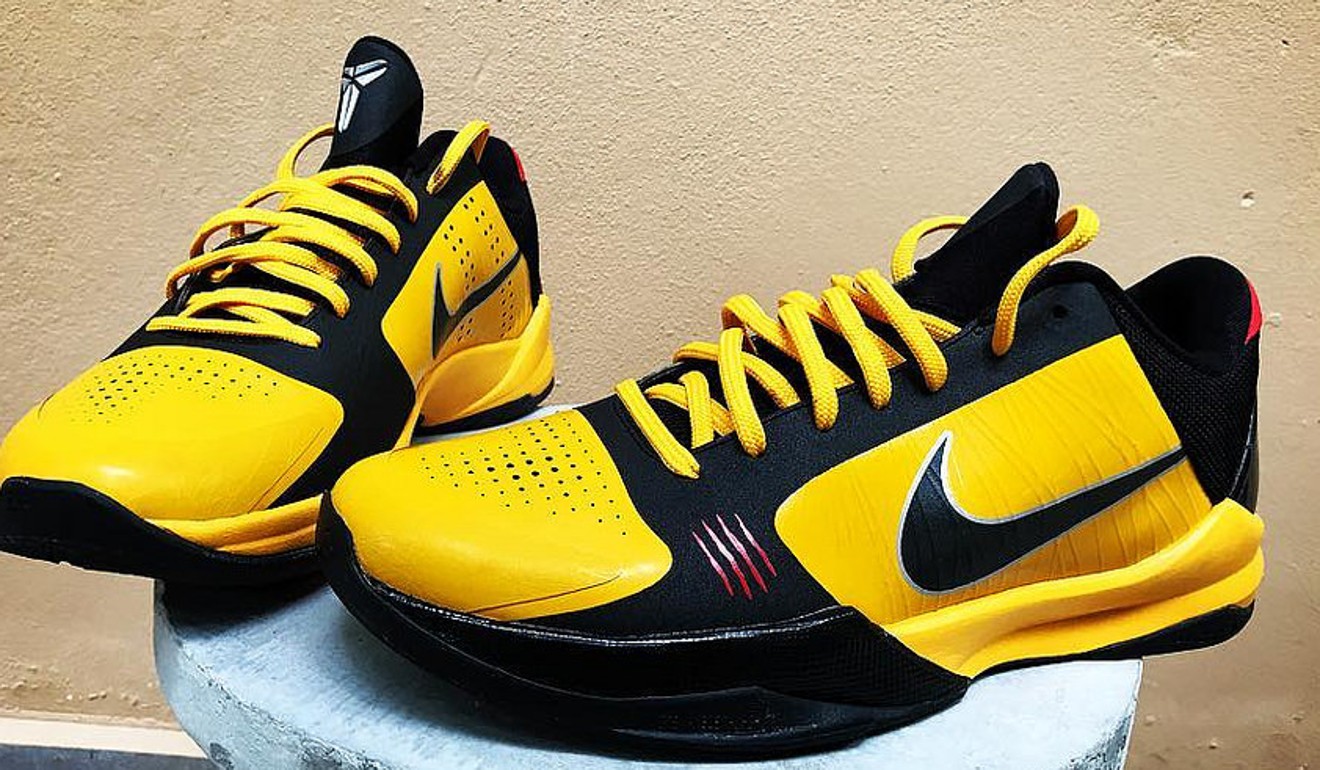 Irving released his Kyrie 3 Mamba Mentality shoe on Friday, saying it was inspired by Bryant and Lee.
"I was 17 years old playing the Nike Extravaganza in California, and ended up wearing these Kobe Bruce Lee editions for that game," Irving said on Instagram. "We won, and from that point on, it was hands down my favourite shoe ever."
A post shared by Kyrie Irving (@kyrieirving) on Aug 11, 2017 at 9:53am PDT
Despite their difference in physical attributes, Kyrie is often compared to Kobe because of his fearless attitude, scorer's mentality and smooth handles on the court.
Perhaps this is why Kobe was so open to the idea of a collaboration.
"Kyrie called me and said 'do you mind if I do a shoe as a tribute to you?', to which I said absolutely," said Kobe.
"He then said 'I would love to do the Kyrie-Kobe-Bruce shoe,' and I said let's go for it."
As the Bruce Lee torch continues to burn brightly in the NBA world, it's no wonder Kobe is excited to see who the next torch-bearer will be.
"Seeing the connectivity between our generations is awesome. That Mamba Mentality is kicking right back in."