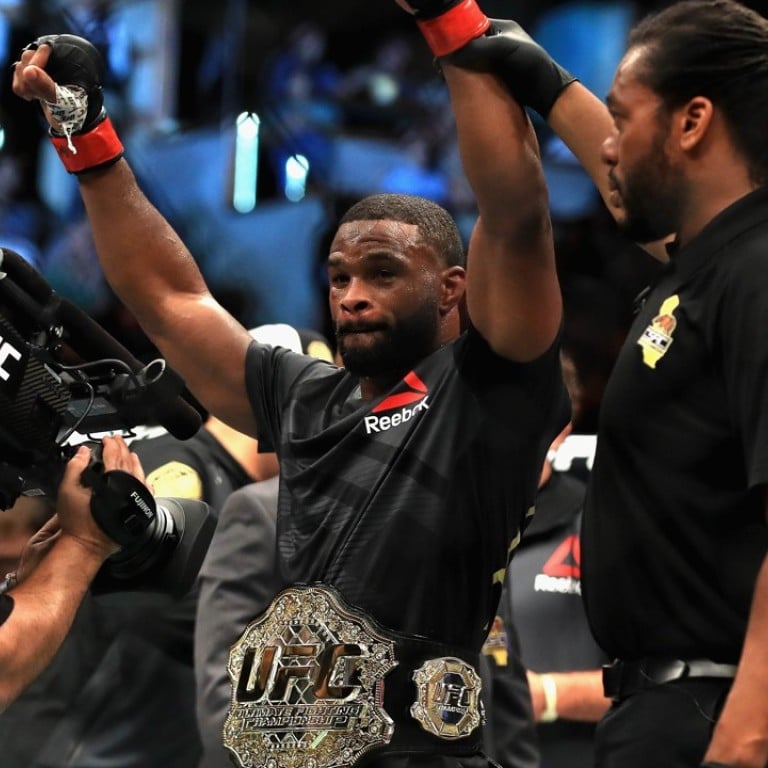 UFC chief Dana White and welterweight champion Tyron Woodley clash again over potential Nate Diaz fight
White hits out at Woodley's comments over a potential UFC 222 showdown with Nate Diaz
The bad blood between
UFC
welterweight champion Tyron Woodley and UFC boss Dana White spilled over again on Wednesday night when Woodley hit back at the corporation president on social media after White appeared on TV and said Woodley was "full of s***".
The latest clash between the two, who have repeatedly traded barbs in the past, centred around claims from Woodley that a fight with Nate Diaz was being negotiated for UFC 222 in July.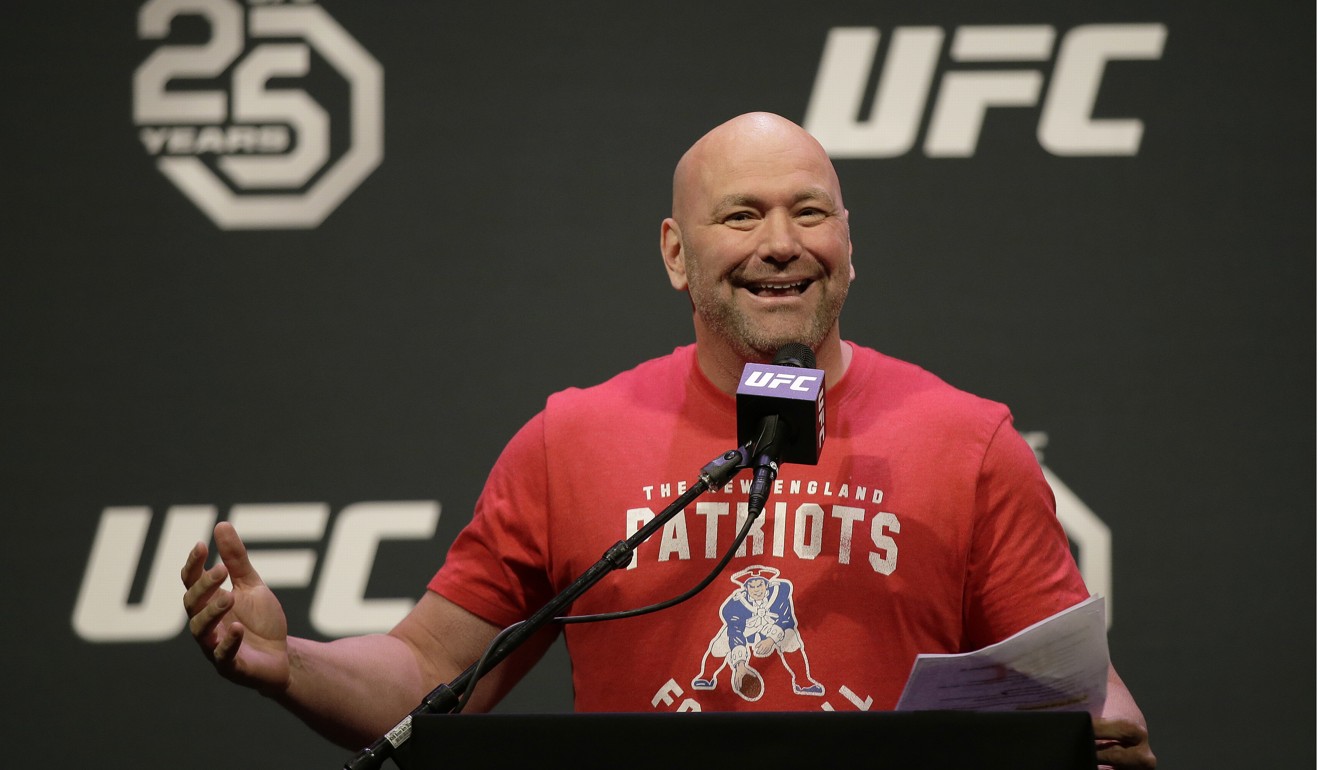 "I think it's way more likely than people realise," Woodley told ESPN earlier this week. "There are conversations about Nate and I fighting in July. The UFC has offered Nate that fight. They just have to make it worth his while.
"I think I'll fight Nate this year, and I think it will be my return to the Octagon. If I had to bet the house on it, that's my next opponent."
Woodley appeared on TMZ Sports on Tuesday night and publicly challenged Diaz as he laid out his plans for the future.
However, White ridiculed those claims in an appearance on UFC Tonight on Wednesday saying there were no such plans in place.
"[Woodley's] full of s***," White said. "That fight was never made, you couldn't be more wrong, he couldn't be more full of s***, and it's absolutely not true. It's so not true that our lawyer hit him up today and said he needs to stop saying these kind of things, because it's absolutely not true."
It took just a couple of hours for Woodley to fire back at his boss, taking to social media suggesting Diaz could back up his claims.
Animosity between the two goes back to August last year when
Woodley demanded an apology
from the UFC president after the 48-year-old White criticised the welterweight champion's performance during an attritional win over Demian Maia at UFC 214.
"You ask fans if you want to see Woodley fight again,"
White said after that fight
. "The answer would be a flat-out no. Who wants to pay for Woodley to fight again? You take no risks, you get no rewards."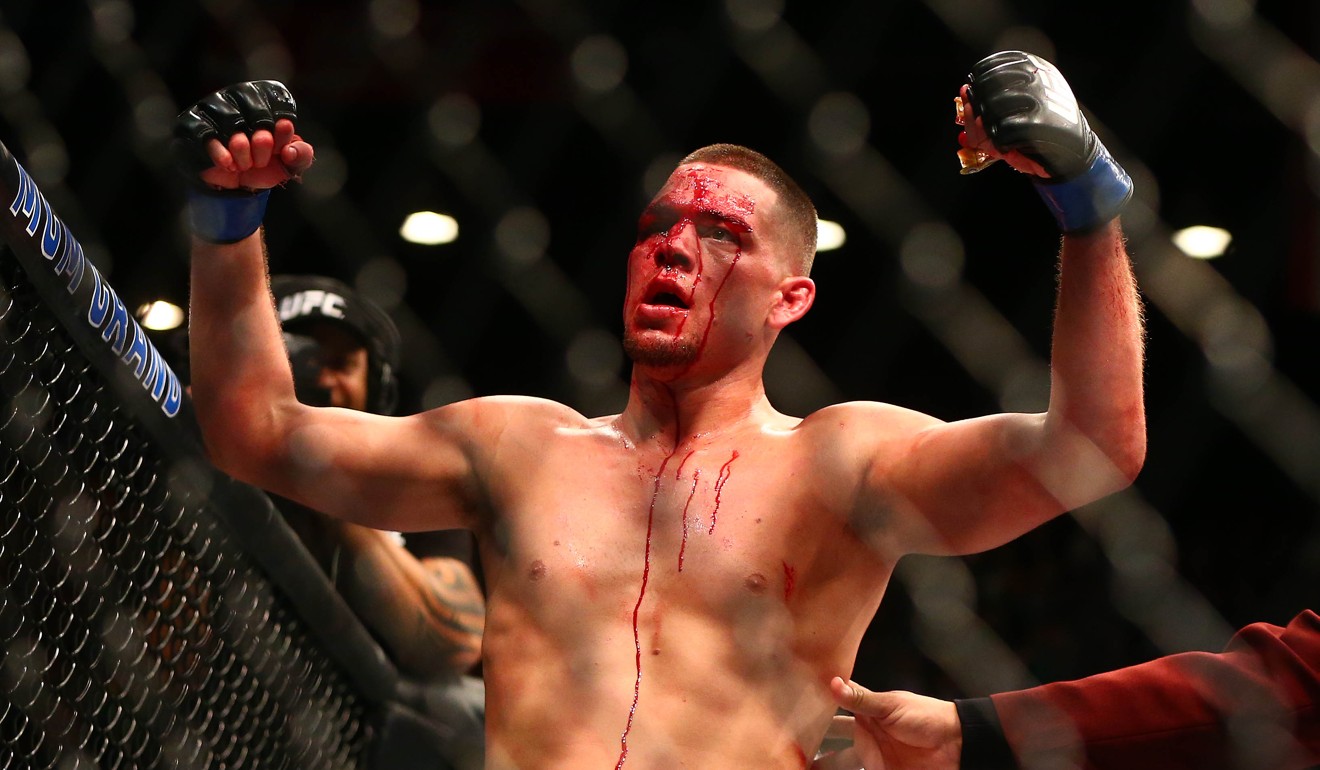 Woodley fired back lambasting White for his lack of support.
"I don't care so much about the fans, but when your job title is promoter, promote your f****** fighters. Promote your champion," Woodley said.
"You need to be a man, and owe me a public apology. And if I don't get that, I'm going to start leaking some s*** that people don't want to be out in the wind. I'm not kidding about that," Woodley added.