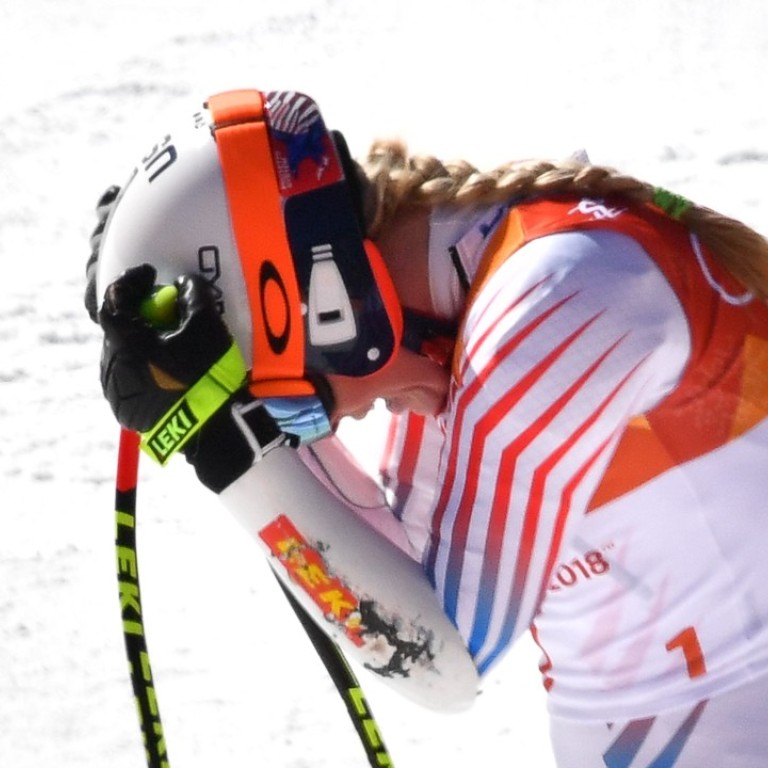 Lindsey Vonn's Olympics heartbreak goes on as one wrong turn costs her a medal at Pyeongchang
After waiting almost eight years to return to Winter Olympics, the American finishes tied for sixth after late error
The final stage of Lindsey Vonn's journey back to the Olympics wound past lonely farmhouses and ice-choked rivers along the narrow road up to the Jeongseon Alpine Centre.
The most successful women's skier in World Cup history waited almost eight years to return, suffering through heartbreak and serious injuries.
But Vonn's blitz down the glistening super-G course at the Pyeongchang Olympics on Saturday ended in disappointment.
She finished tied for sixth and wondered what might have been if not for a time-killing mistake on a turn late in the race.
"I thought it was going to be really great or really bad," said Vonn, competing in her fourth Olympics. "It didn't turn out the way I hoped. … I did the best that I could. But I'm so proud of my performance. I gave it everything I have."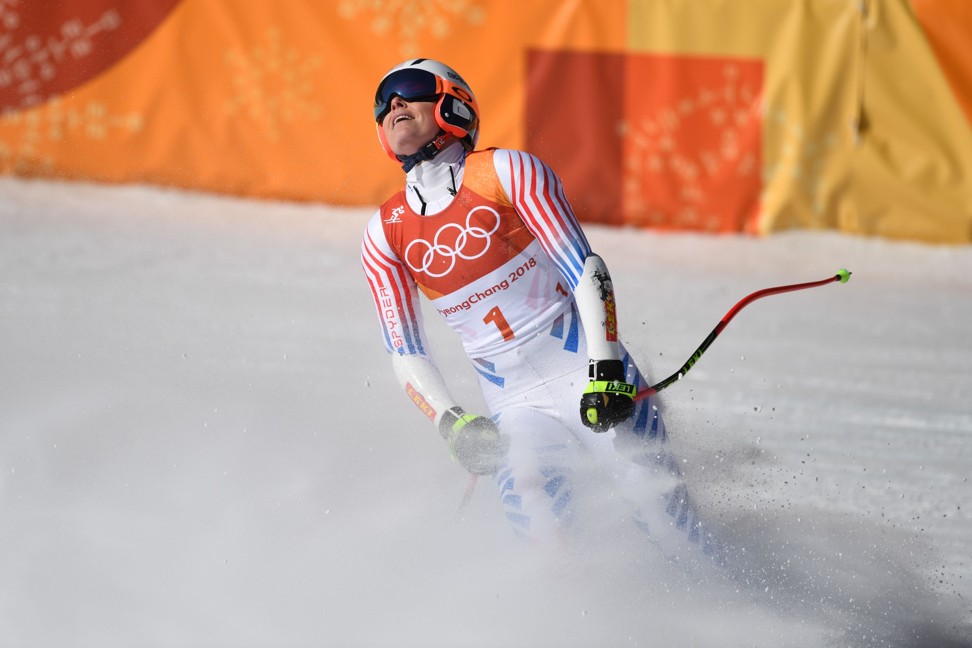 The road here wasn't easy.
After Vonn won a gold medal in the downhill at the Vancouver Olympics in 2010, she suffered a broken left ankle, fractures in her left knee, a broken right arm and, most seriously, a torn anterior cruciate ligament in her right knee. That injury forced her out of the Sochi Games.
And there's the heartbreak that includes a divorce in early 2013 and a relationship with Tiger Woods before they split up in 2015.
All the while, Vonn piled up victories on the World Cup circuit. A pair of downhill wins last month pushed her career total to 81. That's the most by any woman and short of only the 86 by Sweden's Ingemar Stenmark.
Vonn started first on Saturday, putting her in the difficult position of not getting feedback on the course conditions from other skiers and fighting a headwind. In the final stretch, she took a sharp left turn too wide and almost lost control. If the turn had been clean, she would have been in contention for gold.
"I made one mistake and that cost me a medal," she said.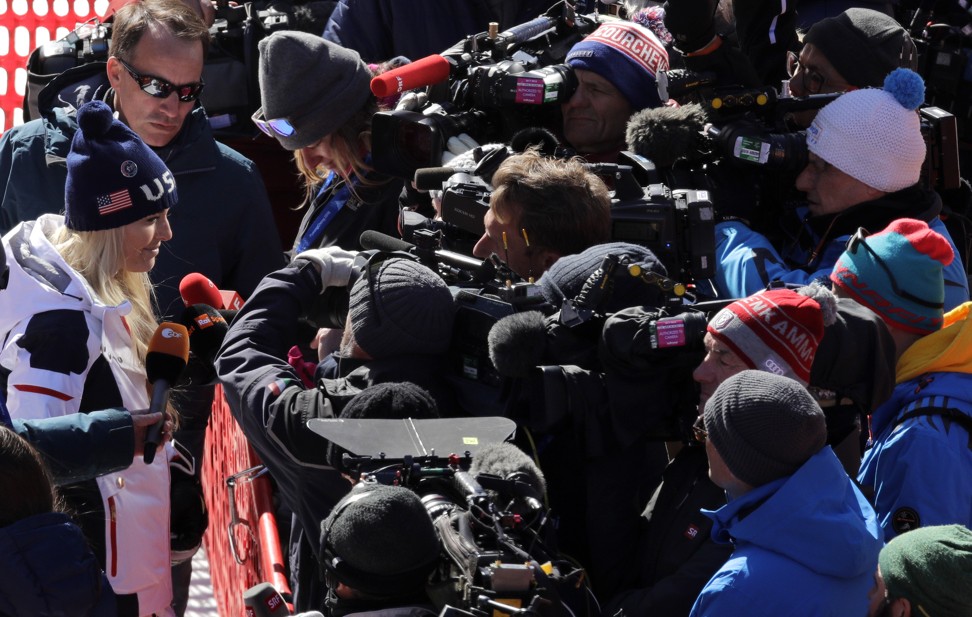 After skidding to a stop in front of the grandstand – supporters had a sign reading "She wins if she Vonns" – she shook her head, then mouthed: "I tried."
The dramatics came long after Vonn finished.
The 26th skier to start, Ester Ledecka of the Czech Republic, is a snowboarding champion with only a handful of podium finishes in World Cup events. By the time she perched in the starting gate, the big names already had raced and the event seemed all but over.
But a gasp went up from the crowd when Ledecka, who trains in Steamboat Springs, Colorado, crossed the finish line a hundredth of a second better than first-place Anna Veith of Austria.
Ledecka, 22, froze in disbelief. She didn't celebrate. She looked stunned.
"Pure Ester," said Justin Reiter, her snowboard coach and a former US Olympian.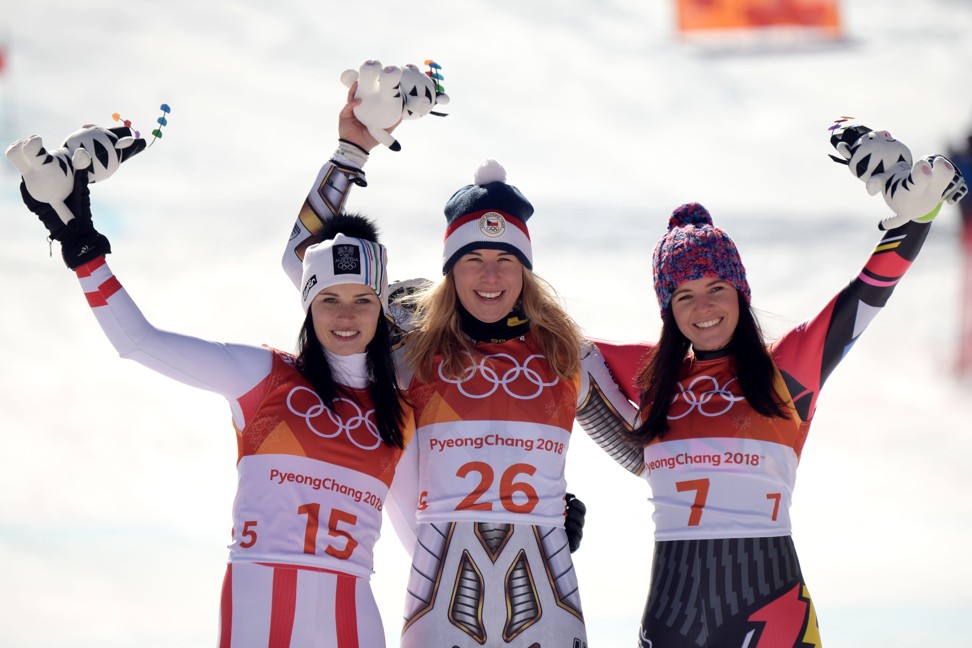 Later, Ledecka said she believed her time was a mistake and waited for a couple of seconds to be added. Instead, she ended up with the gold medal. Veith, the defending champion, took silver and Lichtenstein's Tina Weirather came in third.
At the post-race news conference, Ledecka declined to remove her goggles.
"I was not prepared being at this ceremony and I don't have no make-up," she said.
The room erupted in laughter.
Ledecka's Olympics aren't done. She's also competing in the snowboard parallel giant slalom and will become the first athlete to ski and snowboard in the same Games.
More competition remains for Vonn, too. She is the favourite in Wednesday's downhill at the Jeongseon Alpine Centre.
"I've been waiting eight years for this. I'm super happy," she said. "I would be more disappointed if I came down slow and not pushing myself. … Everything lined up except for one turn."