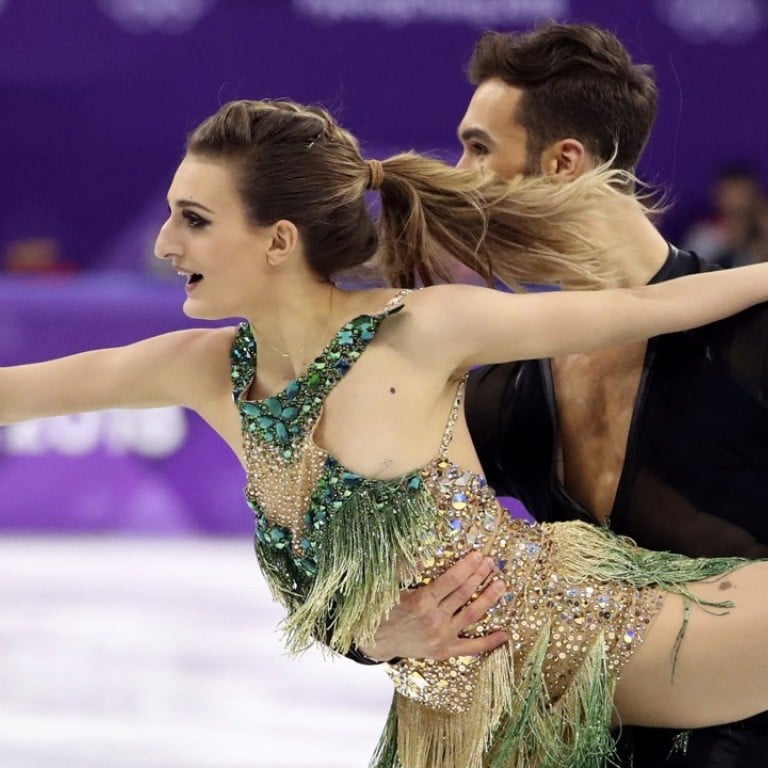 'My worst nightmare': wardrobe malfunction for French figure skater at Winter Olympics
Gabriella Papadakis leaves ice in tears as title favourite's dress slips during short routine in Pyeongchang
Tearful French figure skater Gabriella Papadakis called it her "worst nightmare" after she suffered an unfortunate wardrobe malfunction on Monday in the Olympic ice dance competition.
A heavy title favourite along with partner Guillaume Cizeron, Papadakis' dress slipped during their routine in Pyeongchang but the French pair showed remarkable composure and were in second place behind Canada's Tessa Virtue and Scott Moir.
The mishap happened when the 22-year-old Papadakis leaned backwards early on and Cizeron inadvertently unclipped the back of her green costume.
Her halter-top, complete with tassles and spangles, edged sideways to briefly expose her left breast.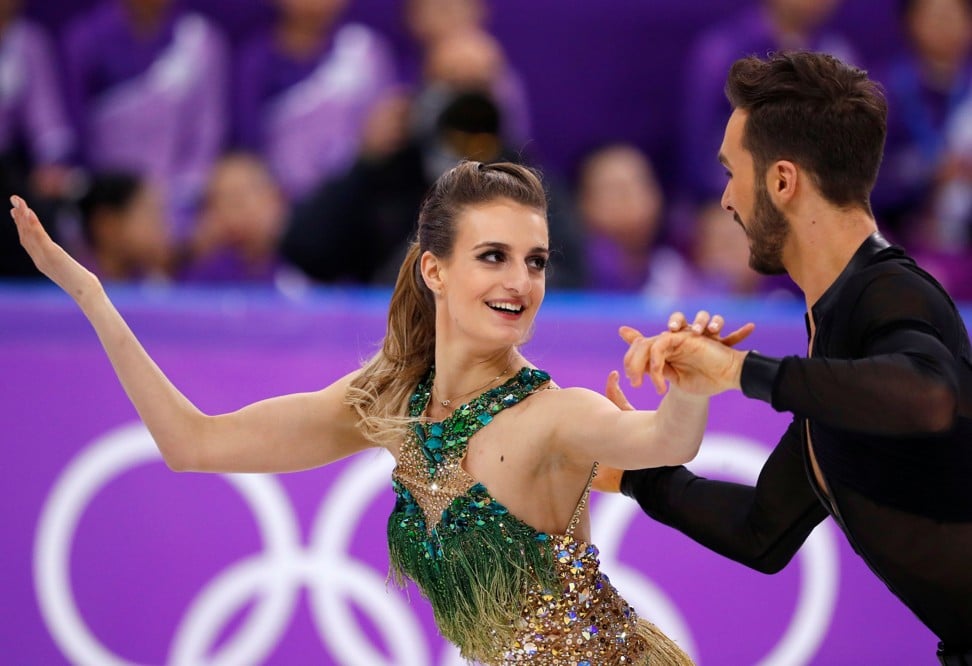 The duo were still able to finish their short dance as Papadakis tried to keep her chest covered, but she left the ice in tears.
Compounding her embarrassment, the incident was replayed in slow motion on screens at the arena.
"It was pretty distracting, my worst nightmare at the Olympics," Papadakis said after drying her eyes.
"I felt it right away and I prayed.
"I told myself 'you have to keep going' and that's what we did and we have to be proud of ourselves, delivering a great performance with that happening."
Cizeron added: "It's just frustrating to miss a few points because of a costume issue. It is not what we get ready for when we train."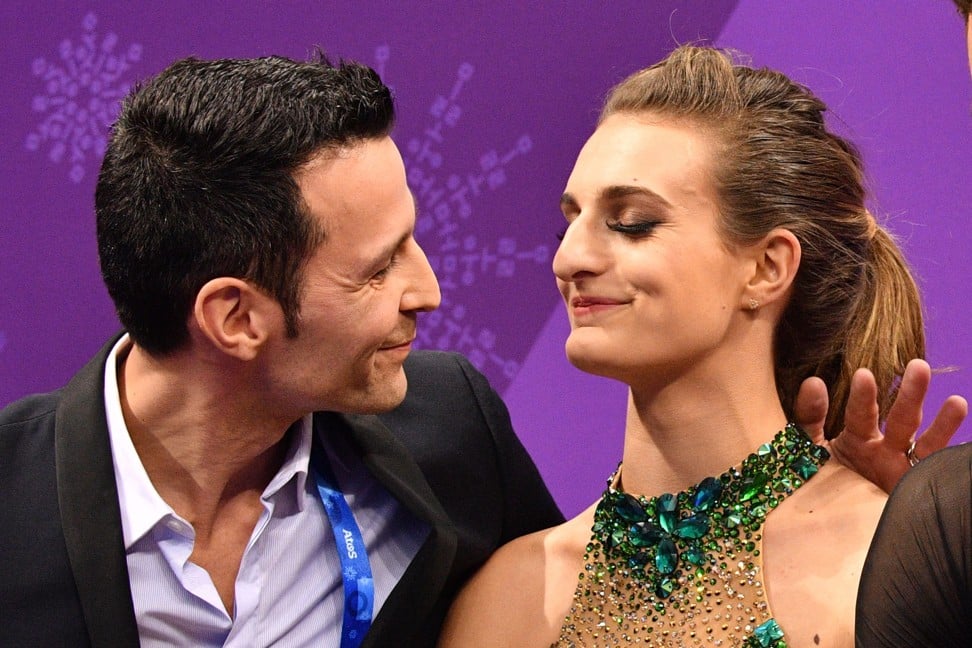 The Vancouver 2010 champions Virtue and Moir posted a short-dance world record score of 83.67 points to take a lead of 1.74 into Tuesday's free dance.
Papadakis is not the first figure skater to have a wardrobe fail at these Games.
South Korean Min Yura won the hearts of skate fans on her Olympic debut after bravely battling on after a hook popped on her dress just seconds into her routine in the team short dance.
Focusing on executing her spins with partner Alexander Gamelin, Min had to keep adjusting her red top, winning rich praise from commentators for keeping her cool.