The runner with the runs: Chinese athlete suffers diarrhoea nightmare at Shanghai half-marathon
Wang Xiangdong manages to become China's top finisher despite his predicament
Ethiopian runners complete a double by winning both the men's and women's races
Netizens have shown sympathy towards a top Chinese male runner who won his category despite having to run more than six kilometres of the Shanghai international half-marathon suffering from the ailment we all dread – diarrhoea.
Wu Xiangdong felt uncomfortable after 10km of running and from the 14km mark onwards he had to relieve himself the only way he knew (in the spirit of sport) as he tried to keep pace during the 21km race. Naturally, (excuse the pun), he needed the portable toilet to complete some unfinished business in a race Wu would rather forget over the weekend.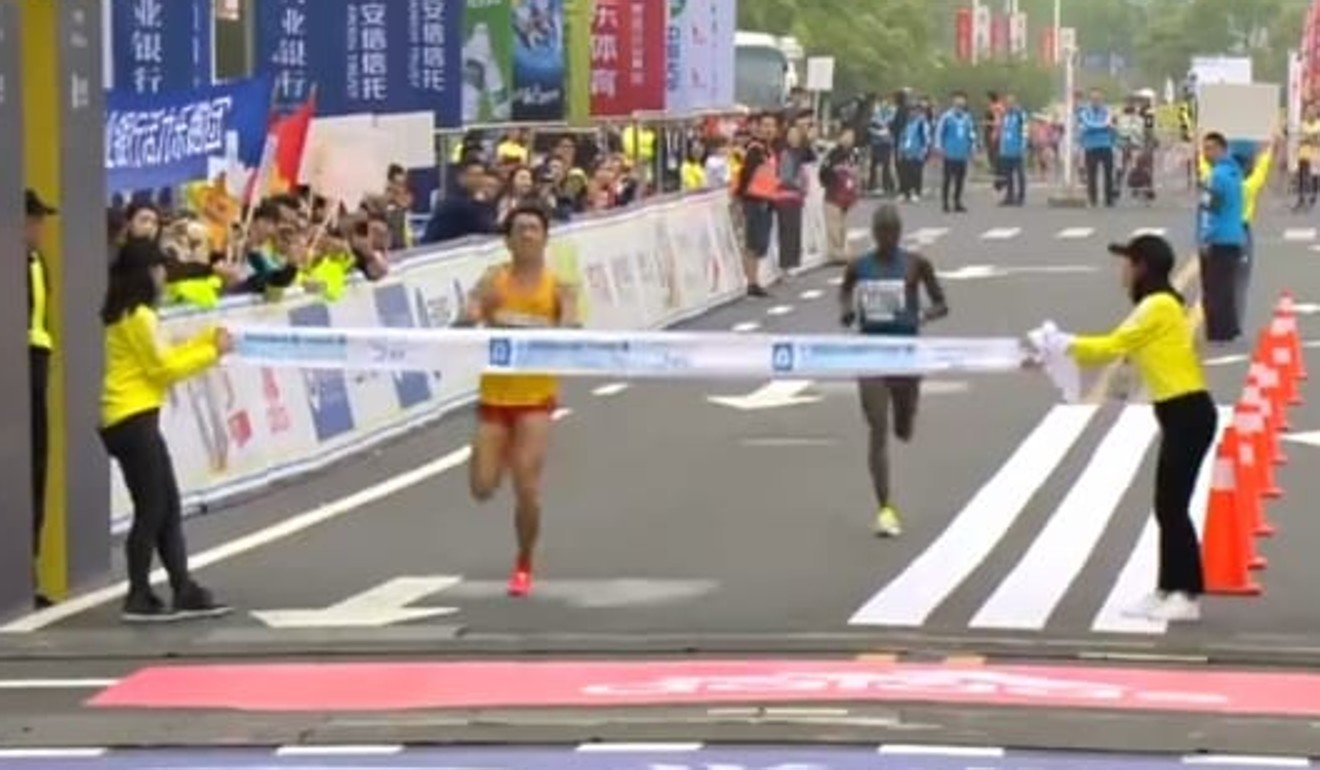 Embarrassed by the whole episode, Wu admitted that he felt "unwell" but kept running "until I achieved my mark".
"Even I couldn't stand the smell," said a relieved Wu, who finished in one hour, six minutes and 16 seconds.
"I kept running and didn't stop [to go to the toilet because there weren't any] and I wanted to beat the African runner at the finish. I was really relieved when I crossed the finish line. It seemed I had more power after I excreted everything [during the race]. I definitely would have run faster if I didn't have this [episode]."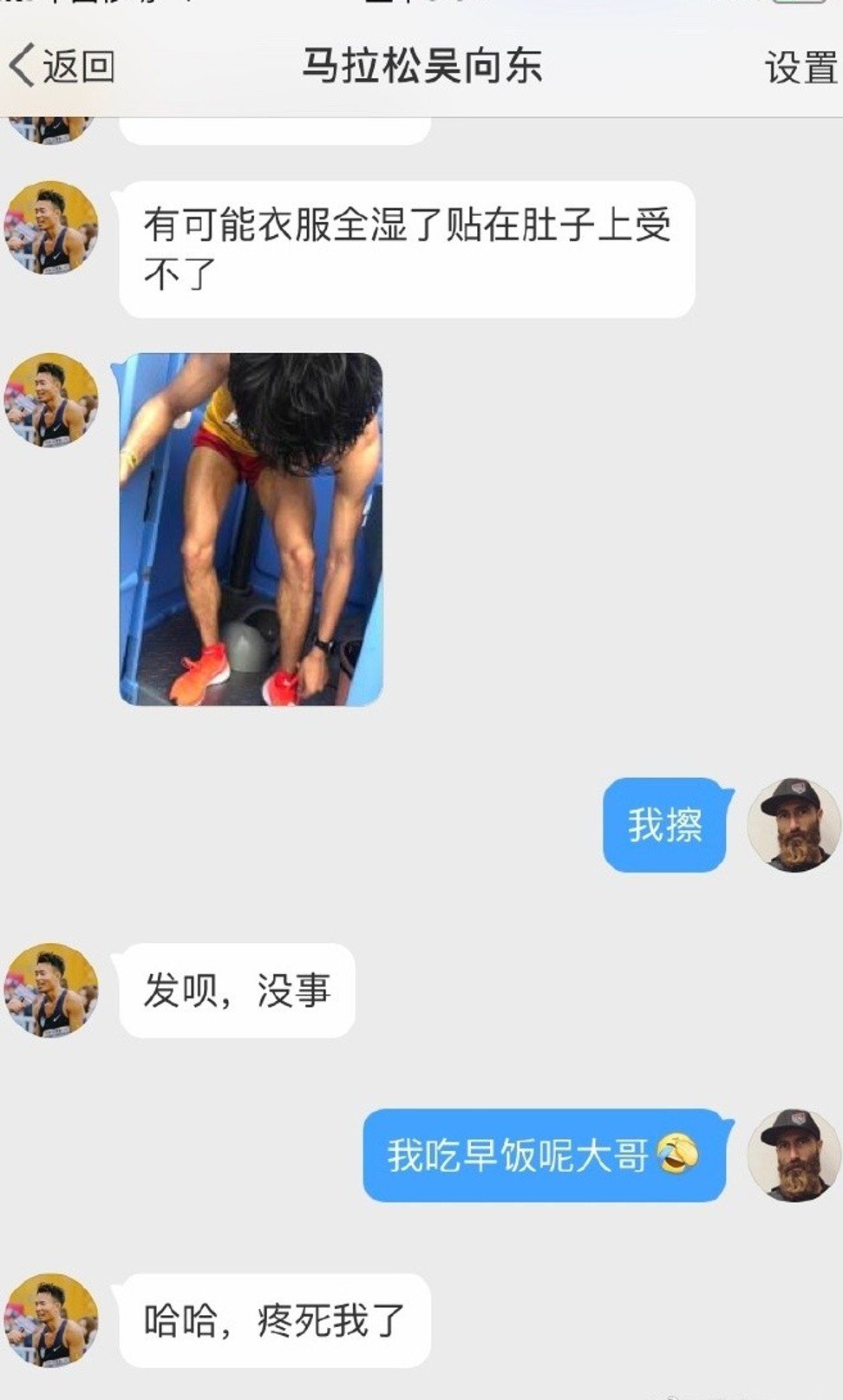 Wu, who finished as China's top finisher at the race, said he might have had diarrhoea because of the wet clothes he was wearing.
"Or it was because I only had a piece of bread and drank mineral water. I don't think it was because of what I ate. It was a mighty relief to have had the toilet in the end. I don't want to remember this race," he said at the finish at Shanghai Oriental Sports Centre.
Ethiopian runners dominated both the men's and women's categories with Antenayehu Dagnachew Yisma winning the men's race, clocking 1:02:32. Bedatu Hirpa Badane won the women's event in 1:12:10. Both runners beat last year's winning times as runners enjoyed cool temperatures under overcast conditions.
News of Wu's plight soon got out via social media and it didn't go down well with some netizens who said it must have been a "smelly marathon".
But many netizens supported the Chinese runner, saying he was "brave" to have completed the half-marathon in such dire circumstances.
"I personally want to pay tribute to him. Don't demonise athletes. This is a common occurrence in marathon running," said one netizen.
Quite right. It can happen to the best of us – even marathon legend, Paula Radcliffe, who had to relieve herself during the 2005 London Marathon in one of the most famous cases of them all.
"It must have been tough to run and finish the race. I think he has shown good spirit," said one netizen.
Another netizen added: "I really admire your spirit but I can't help but laugh out loud."