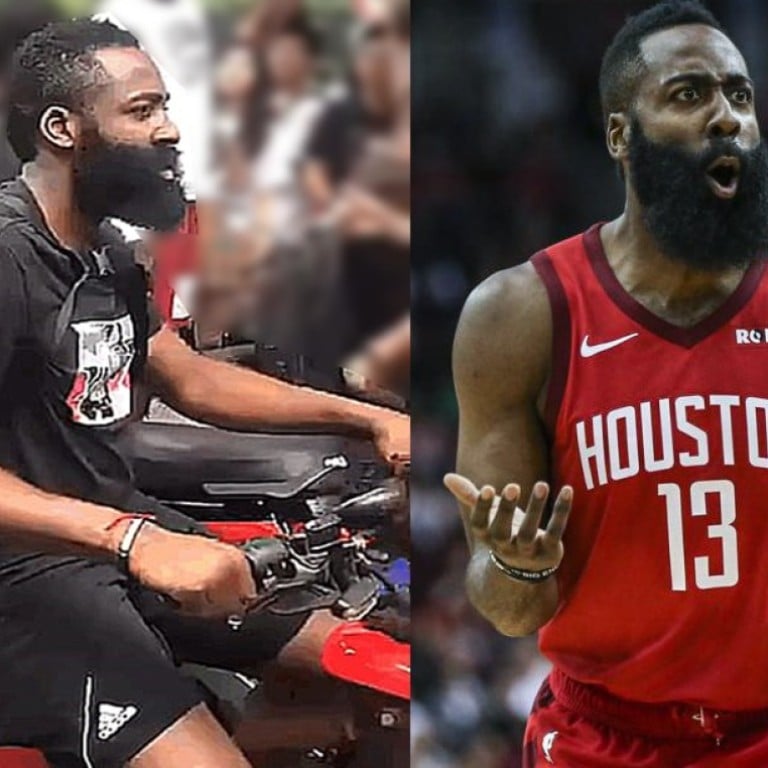 Houston Rockets superstar James Harden apologises for 'violating traffic rules' in Shanghai
Last year's NBA MVP winner takes to Weibo to say sorry for riding his scooter around city
The NBA superstar is in Shanghai on the latest stop of his promotional tour of China
Within hours of being stopped by traffic police at an intersection after riding a battery-powered scooter without a helmet, Harden took to his millions of followers on Weibo that he regretted his actions but said he was "trying to enjoy the city as much as possible".
Harden and his Rockets are in China on a promotional tour after visits to Beijing and Guangzhou – they also visited Manila – and the 29-year-old shooting guard caused a commotion in downtown Shanghai by riding his scooter with his friends without wearing a helmet and riding a battery-powered scooter on the main road in violation of traffic regulations in the city.
Harden and his friends had been seen during the night riding their bikes and were caught by police on Saturday afternoon after they left the Shangri-La Hotel. Harden took to Chinese social media Weibo to apologise for his actions. Facebook, Twitter and Instagram are banned on the mainland.
"China, thank you for your hospitality. I would like to apologise for violating traffic rules during my scooter ride today," he wrote on Weibo. "Not a good example obviously but I was just trying to enjoy the city as much as possible. Thank you for your understanding and I'll make sure to abide by the rules next time here."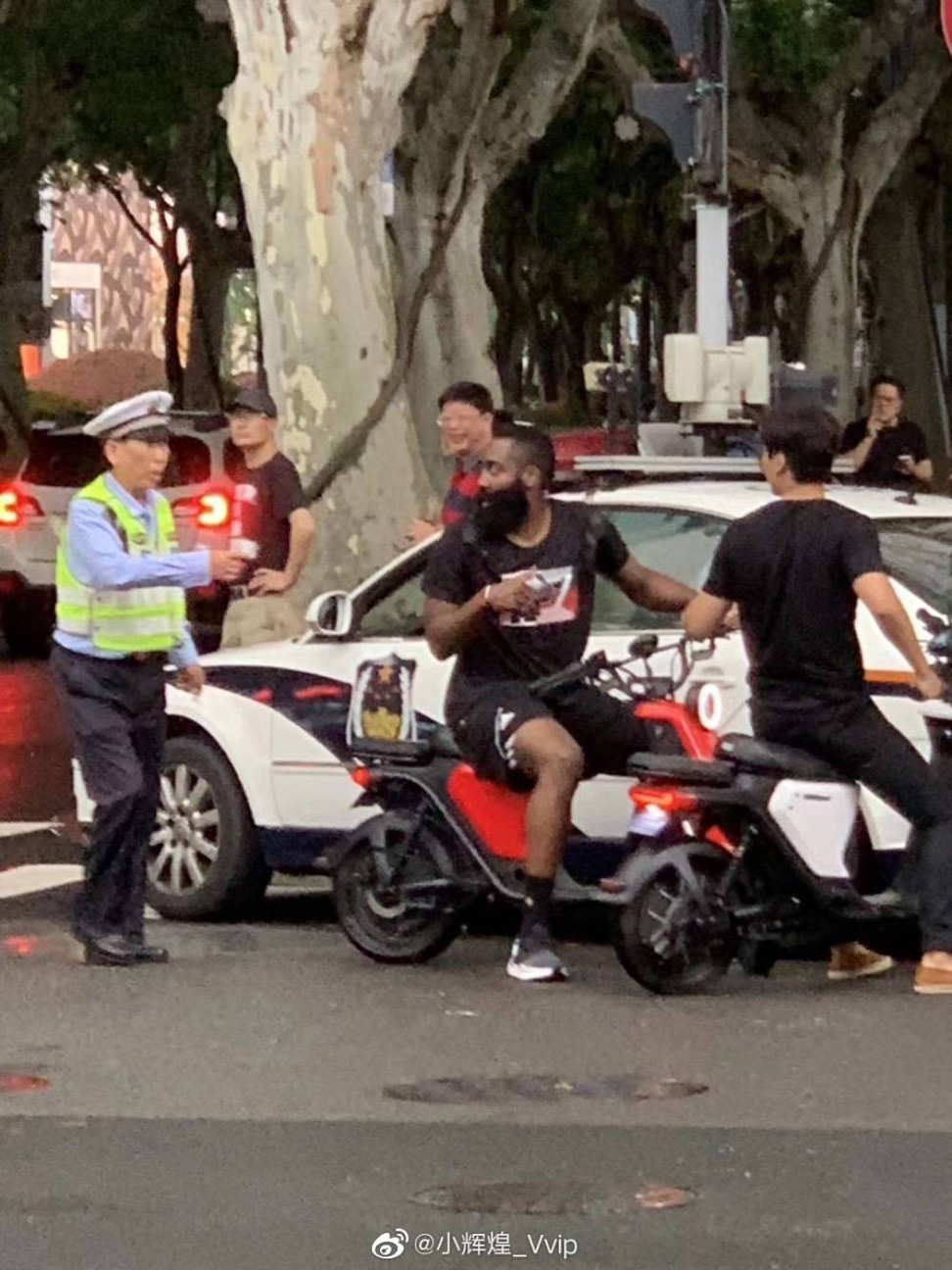 Videos of Harden's scooter adventures have racked up millions of hits on the mainland where he enjoys superstar status. Last year's NBA MVP winner and his Rockets have been on promotional tours to China before, most notably in 2016 and 2017. They have caused a frenzy with fans whenever they make an appearance.
In one video, he is asked by one fan how he was doing and to "enjoy himself", to which Harden said "thank you" as he rode off on his scooter. It is not known whether Harden was given a citation for breaking the law but reports suggest that his scooter was confiscated.
Earlier in the week, Harden caused a stir when he appeared dressed in a Chinese opera-like costume. He has wowed fans with his on-court skills and mingled with fans who mimicked the NBA superstar with fake beards.
"The Beard" has been visiting China for more than a week while he's been on a promotional tour for Adidas. He made a huge impact when he met fans at the Beijing University of Technology last Saturday and took part in a youth basketball clinic at the Tianhe Sports Centre in Guangzhou, where fans enjoyed his interaction and camaraderie.
The shooting guard on Monday night lost out to this year's NBA MVP award to Milwaukee Bucks' Giannis Antetokounmpo and the Rockets were not happy about it, with the club tweeting that they "respectful disagreed" on the outcome, thinking Harden should have been a repeat MVP winner.
Most netizens found his predicament in Shanghai amusing with his 1.96m frame trying to fit in a "toy" scooter but it was all in good fun.
"Harden, a man who gets a whistle where ever he goes," quipped a Weibo user with the user name "Eddie is occupied".
This article appeared in the South China Morning Post print edition as: Harden says sorry to his Chinese fans after riding scooter without a helmet