Analysis

|
Tokyo Olympics: IOC puts Covid-19 risks on athletes' shoulders as groups hit out at 'Playbook' and medical experts express concern
The IOC Playbook – a blueprint for Covid-19 safety measures – has a clause that absolves organisers of any responsibility should an athlete test positive
World Players United says it is 'unconscionable' that athletes should assume the risk as leading epidemiologist says it's too late for everyone to be vaccinated
In the fourth instalment of our Tokyo Trail series on key issues surrounding the Olympics, we look at why rights groups want the removal of a waiver absolving the IOC, Japanese government and organisers of any responsibility should athletes become infected with Covid-19 while in Japan.
Veteran Australian epidemiologist Mike Toole has no misgivings when it comes to speculating on worst-case
Covid-19
scenarios for the
Tokyo Olympics
.
One storyline tracks an athlete from a poor country that lacks vaccine supplies. They arrive in Tokyo, complete their events and return home – taking the coronavirus with them and spreading it in communities devoid of proper health care.
Another involves a player in a team sport such as football or hockey who tests negative on landing in Tokyo. Several days later, when they reach the semi-finals, he or she tests positive after the virus completes its incubation period and the whole team is quarantined. Do they cancel the semi-final?
Then there are the enthusiastic, party-loving young athletes whose future badge of honour would be to boast about how they once escaped the Olympics' safety bubble to enjoy the bright lights of Tokyo … where they would promptly become infected. For many, even in some of the richer countries, vaccines are not yet an option.
All these scenarios are potentially real, even within the confines of the
International Olympic Committee
's (IOC) vaunted Playbook – the athletes' blueprint for Covid-19 safety
now in its second version
with a third and final update expected in June as new medical knowledge comes to light.
Crucially, all athletes will be left to fend for themselves if their nightmares come true. In the Playbook's "introduction" section, a legal waiver is included that absolves the IOC, Japanese government and Tokyo Games organisers of any responsibility should an athlete, coach, official or journalist become infected with Covid-19 during their stay in Tokyo.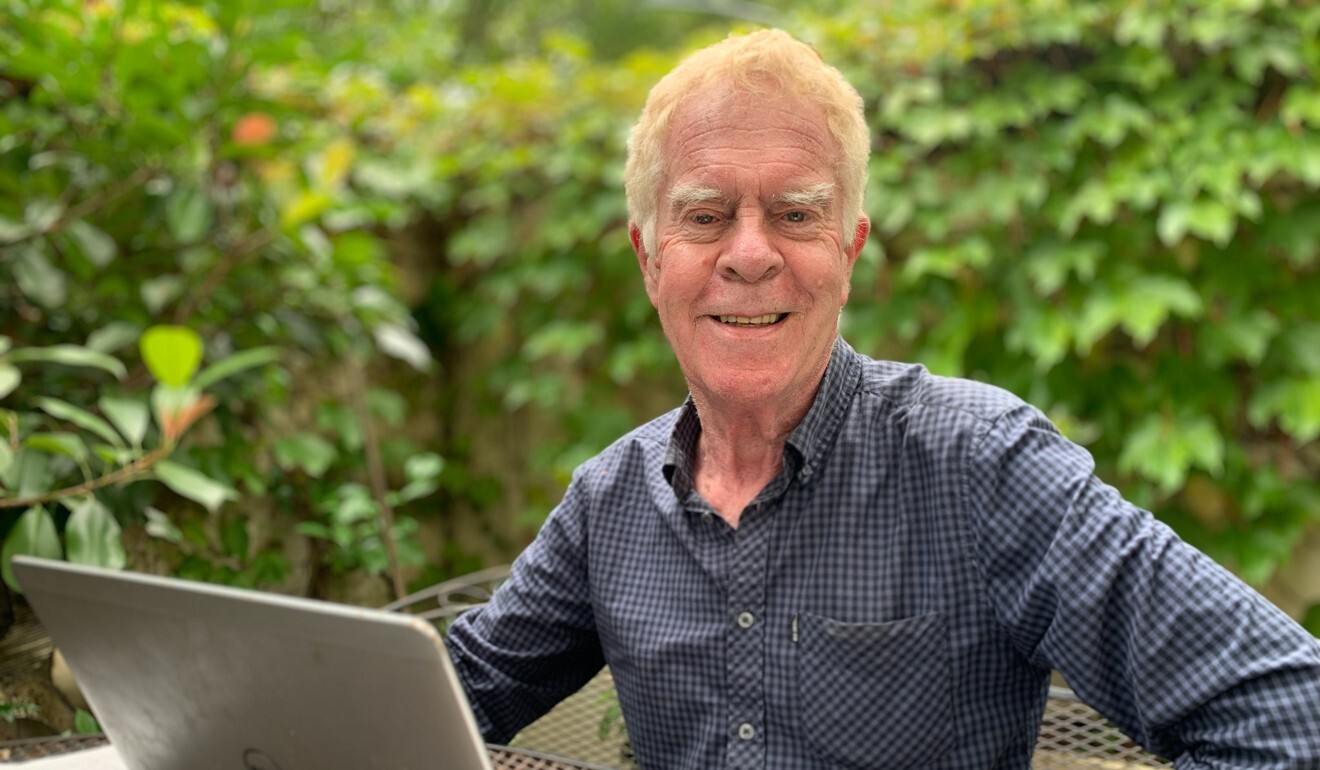 Toole, who is epidemiologist, technical adviser for Know-C19 Hub at the Burnet Institute in Melbourne, said most athletes probably have no idea what they are signing up for.
"They don't know," Toole told the Post. "They are young, excited, they would be hyped up for the experience of their lifetimes, so they'll just do as they are told, which is good in some ways but signing away liability is pretty serious, particularly for athletes from poor countries where their governments may not have the resources to look after them.
"And how many are going back to countries where the hospital system just can't cope? So yeah, I worry about that."
The Playbook encourages athletes to abide by the safety rules and take responsibility. But on page 12, under "Responsibilities and Risk", it reads: "We trust that the measures laid out will mitigate the risks and impacts involved in participating in the Games, and we fully count on your support to comply with them. However, despite all the care taken, risks and impacts may not be fully eliminated, and therefore you agree to attend the Olympic and Paralympic Games at your own risk."
It is yet to be determined if participants are required to sign an official waiver or by simply travelling to Tokyo they are legally beholden to the tenets of the Playbook. But the clause is already under attack by groups such as the World Players United (WPU), a body that fights for athletes' human rights and which is also calling for organisers to insure all participants.
"The IOC must address the risk of Covid-19 to ensure that athletes, the Japanese people and the international community are not harmed by the Olympics," WPU executive director Brendan Schwab told the Post. "It is no solution – indeed it is unconscionable – to pass that risk on to the shoulders of the athletes through mandatory legal waivers."
Leading American sports lawyer Paul Greene, a former commentator who founded the Global Sports Advocates legal firm in Portland, Maine, said he hoped the Olympics would go ahead despite a surge in Covid-19 cases in Japan. However, he agreed that athletes would head to Tokyo at their own risk and there was little legal recourse should they become infected.
"Everybody's going to sign an enormous waiver and they're going to be assuming the risk, presumably," Greene said. "I mean, yes, I suppose somebody could later try and sue but everybody's going to do this at their own risk. It's clear that the waivers will hold up and insulate everybody from legal liability."
When asked if he thought the Olympics should go ahead, Greene said: "That's a very tough question. Based on whose viewpoint? Yes, I think it should because athletes have been training and will get one opportunity, and for those who want to go, I feel they can have the Games safely.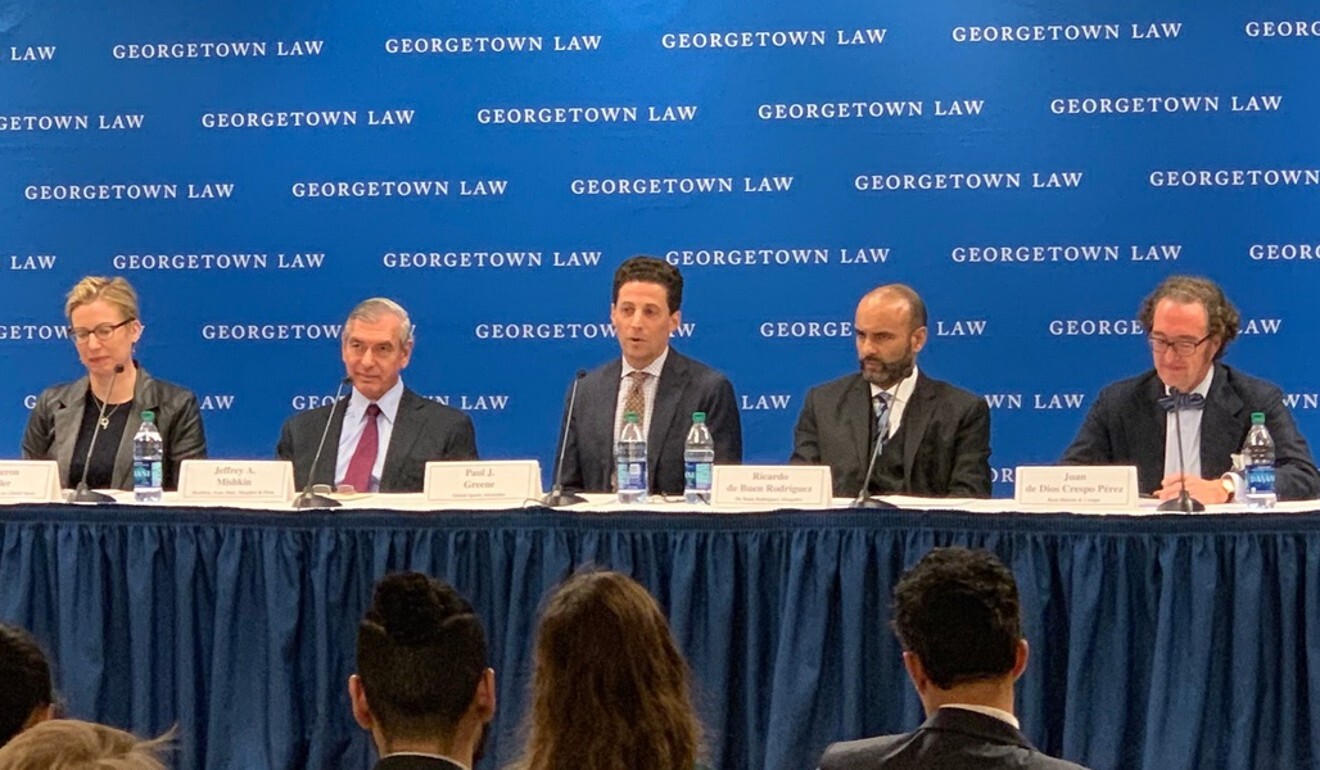 "I have clients whose hopes and dreams are wrapped up in having this Olympics, so I hope that it is held. I think it can be done safely. I think they've shown in the US you can safely have sporting events of various sizes, you just test everyone. If you do testing every day, like they're going to do, there is no reason the Olympics can't be safely done."
The IOC president, Thomas Bach, remains adamant that the Olympics will go ahead from July 23 to August 8 despite public opinion increasingly weighing towards postponing or cancelling the Games.
A recent survey conducted by the Asahi newspaper showed 83 per cent of respondents did not want the Games in the summer, with 43 per cent calling for cancellation and 40 per cent seeking a second postponement after it was delayed initially from 2020. It represented a 14-point increase from April.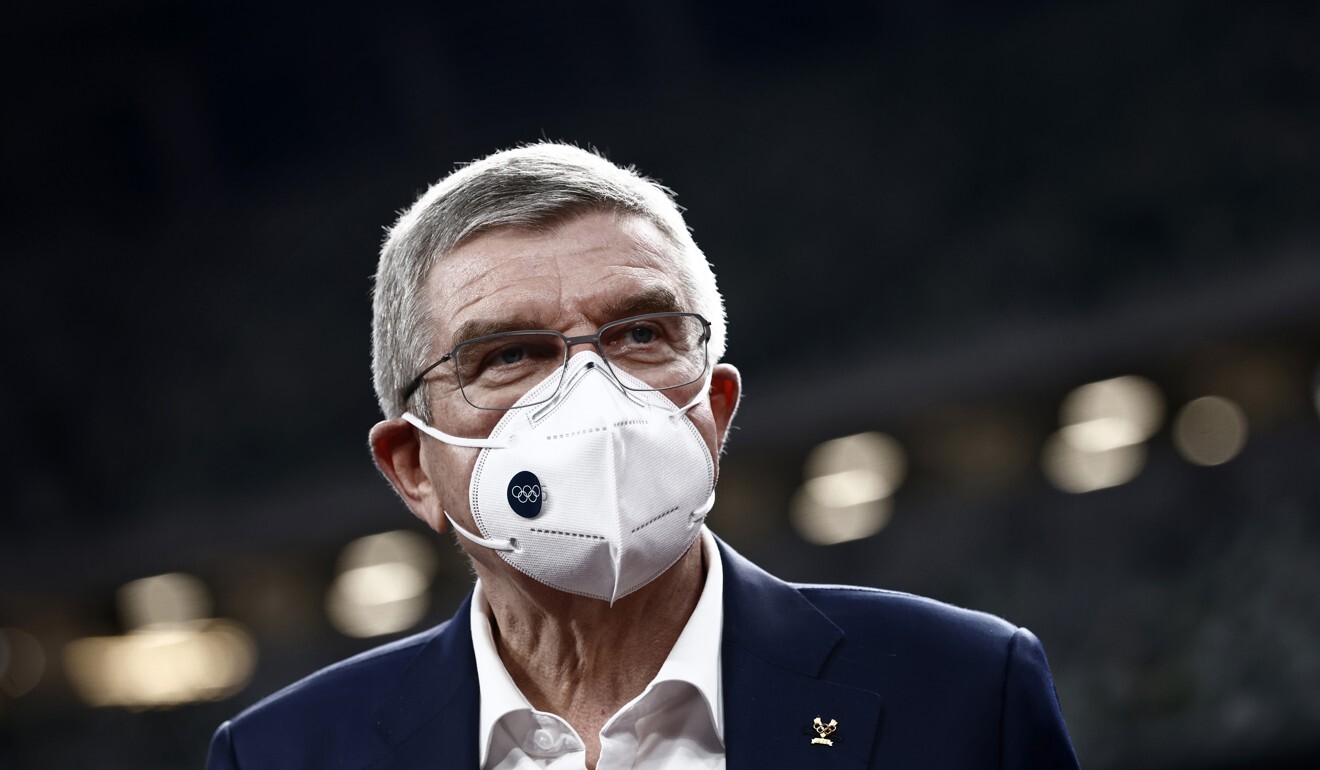 Kyodo News recently published its own survey in which 59.7 per cent wanted the Games cancelled and 25.2 per cent said spectators should not be admitted to the venues.
The IOC, however, cannot afford to cancel with the body earning 75 per cent of its income from selling Olympics broadcast rights. The IOC said it earned US$5.7 billion through broadcast and marketing rights from 2013 to 2016 covering the Sochi Winter Games and Rio Olympics. Much of that is distributed to the national associations and affiliates.
The Japanese government will see US$26 billion go down the drain if the Olympics are cancelled, with the cost of staging the Games tripling since Tokyo won hosting rights eight years ago. A sizeable portion of those costs are going into making sure the Games are safe. But the situation in Japan is becoming even more dire after the government on Friday added another prefecture, Okinawa, to the nine – including Tokyo – under emergency measures.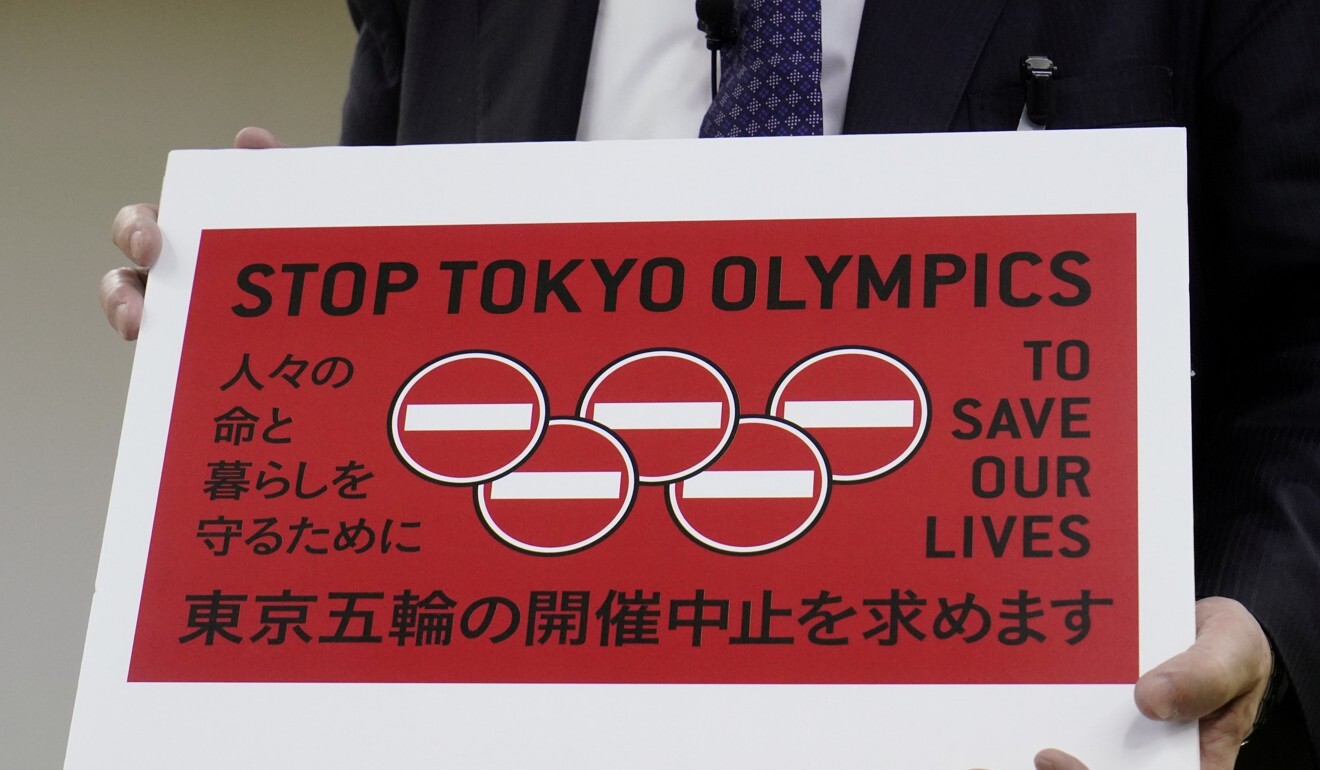 Japan is also lagging behind the developed word in vaccinations, with a Reuters tracker on Friday revealing that 4.1 per cent of its population had been vaccinated while other G7 countries were coming to the end of their initial inoculation programmes.
The IOC will test athletes every day they are in Tokyo. Though it is not compulsory to be vaccinated before the Olympics, the body said on Friday that up to 80 per cent of athletes would have completed their doses thanks to an initiative with Pfizer/BioNtech and a move by Panam Sports to vaccinate all athletes and officials in the Americas who had yet to be inoculated.
"It's not so much that the virus is a threat to the athletes because it's clear that they won't be mixing with the public," Toole said. "But it's still going to be a big distraction for organisers and very difficult for the Japanese government to mandate strict restrictions.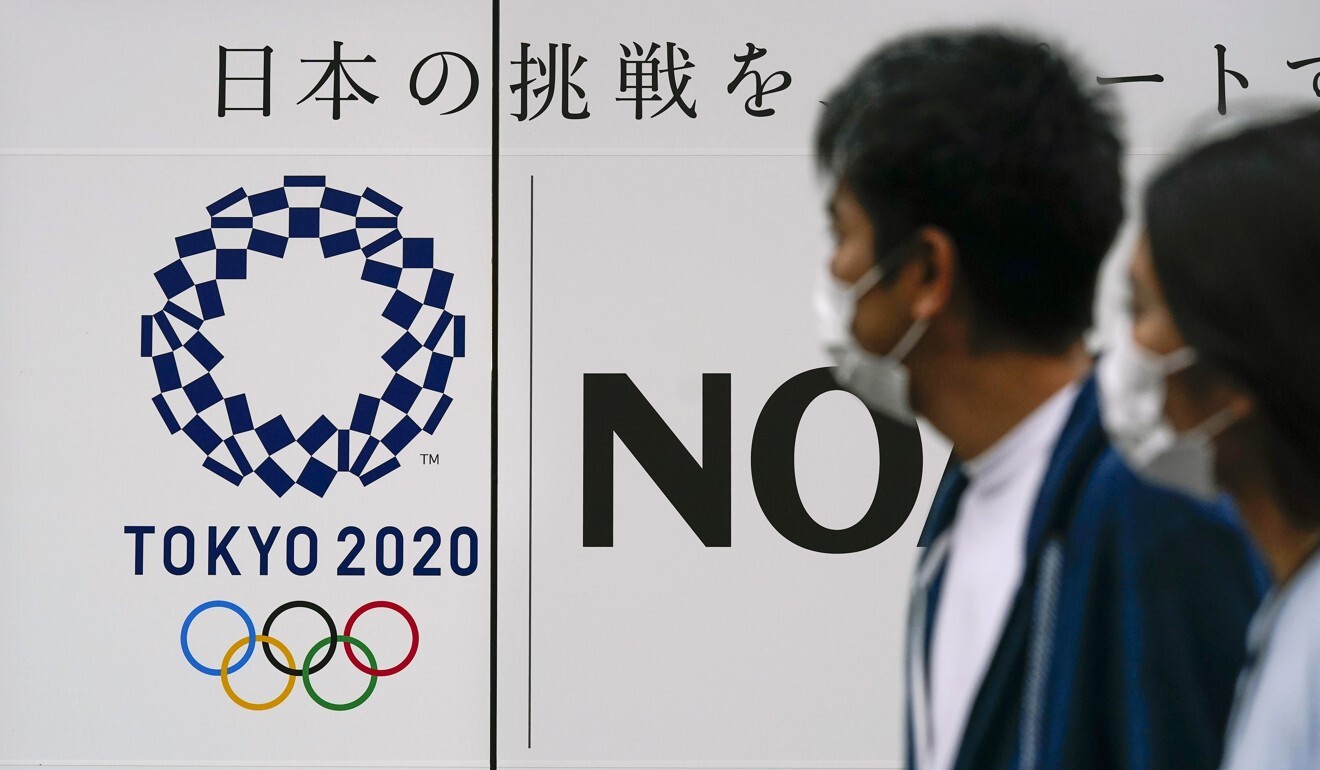 "There's been a big argument about whether the [Japanese] constitution allows for the government to basically close the country and some lawyers think they can and some think they can't.
"In reality they can't so their whole strategy is based on suggestion and cooperation. For example, they suggest restaurants close at 8pm. They don't mandate it, which is kind of very similar to the Swedish approach, and that didn't work."
Japan added more than 5,700 cases on Friday, bringing its total number of infections to around 706,000 with more than 12,000 deaths.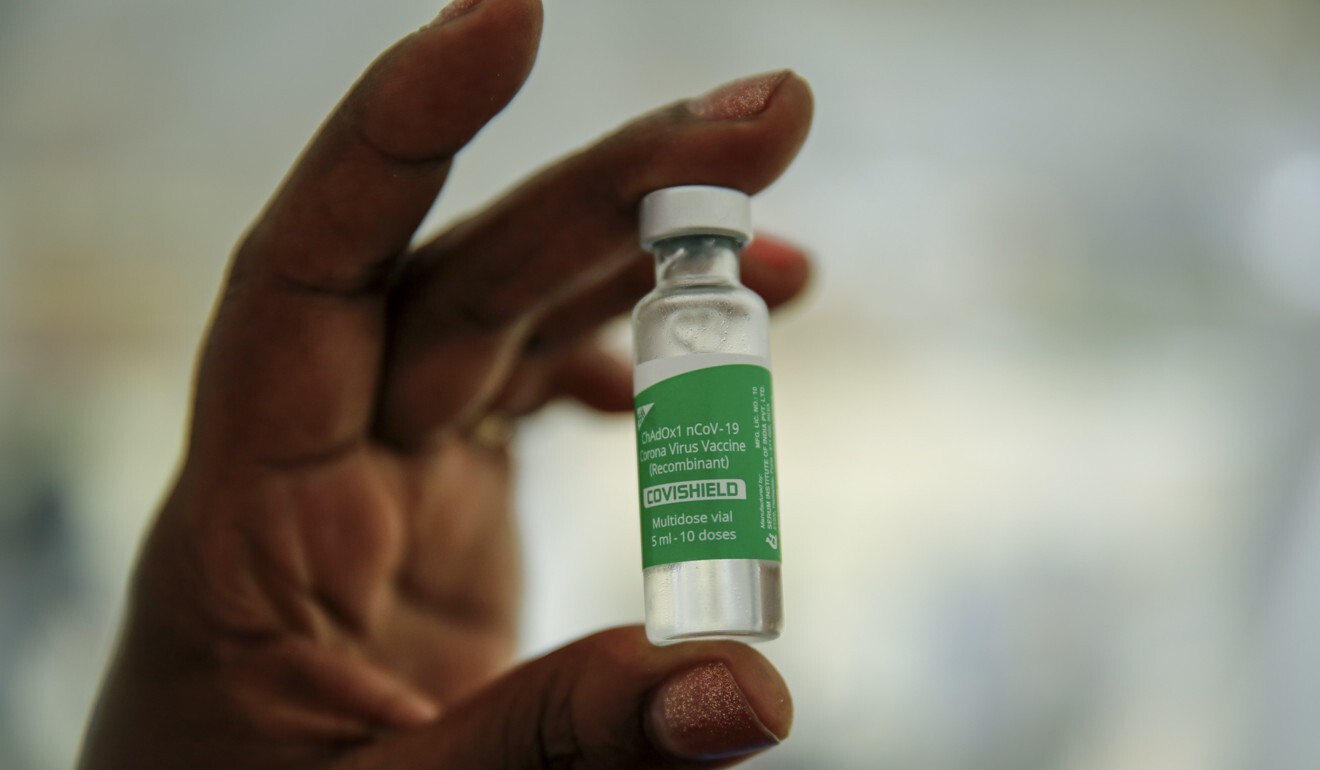 "Ideally, every athlete should be vaccinated," Toole said. "But it's too late for some because, for AstraZeneca, for example, is two months between doses. Countries like Tanzania, which has produced some good distance runners, has not administered a single dose of vaccine, nor has Madagascar, nor has Burkina Faso.
"And even in countries that have some vaccines, it's going to be tough to get all of the athletes vaccinated. This would have been the safest thing to do and the IOC could have easily paid for it. They are not poor."
Greene agrees that wholesale vaccinations of all Olympics participants would remove concerns about safety. However, he said it may come to a stage where some countries and their athletes may be reluctant to travel to Tokyo.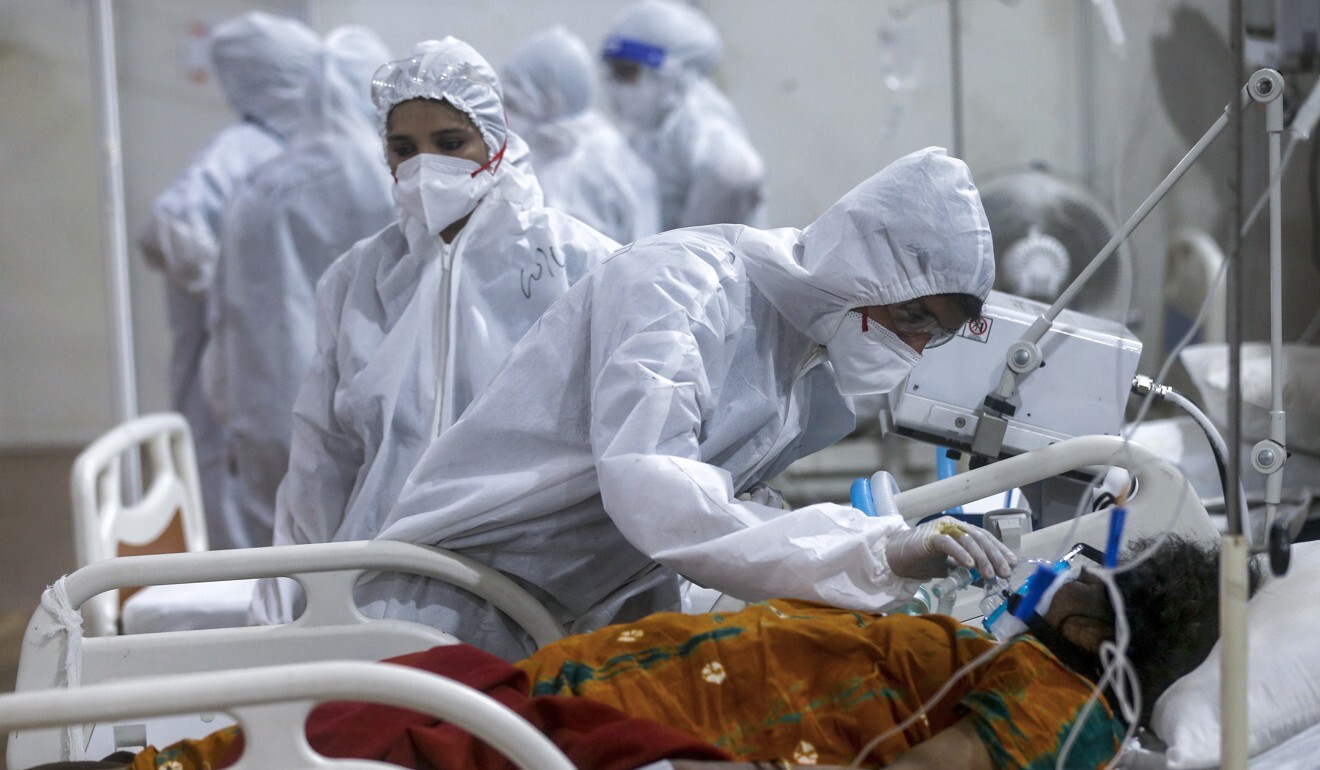 India is now the centre of the global Covid-19 crisis, with almost 260,000 new infections on Thursday and more than 4,000 deaths. The country has hit record highs over the past month and experienced days when more than 400,000 new cases were recorded. Greene is sceptical about whether athletes from countries such as India would even be allowed into Tokyo.
"I think that is ultimately what will happen in some way," Greene said. "I don't think every country is going to send teams, and not every country has been vaccinated.
"I'd be very surprised if anybody from India is allowed into Japan to be honest, given what's happening there. I don't know how it's going to be figured out.
"I think what will happen is that they will have an Olympics and it will be done safely but not everyone will be there. It won't be representative of the entire world like it typically is."
Hong Kong athletes face the same risks when they head to Tokyo. The Hong Kong Sports Institute in Fo Tan, where most of the city's Olympians train, said more than 500 athletes, coaches and staff have been vaccinated over March and April, though it is not clear how many of them are in the Tokyo contingent.
Professor Patrick Yung Shu-hang, chairman of the department of orthopaedics and traumatology at the Chinese University of Hong Kong's Faculty of Medicine, said the IOC Playbook was a comprehensive action plan that would keep people safe – as long as all parties played their part, for which there was no guarantee.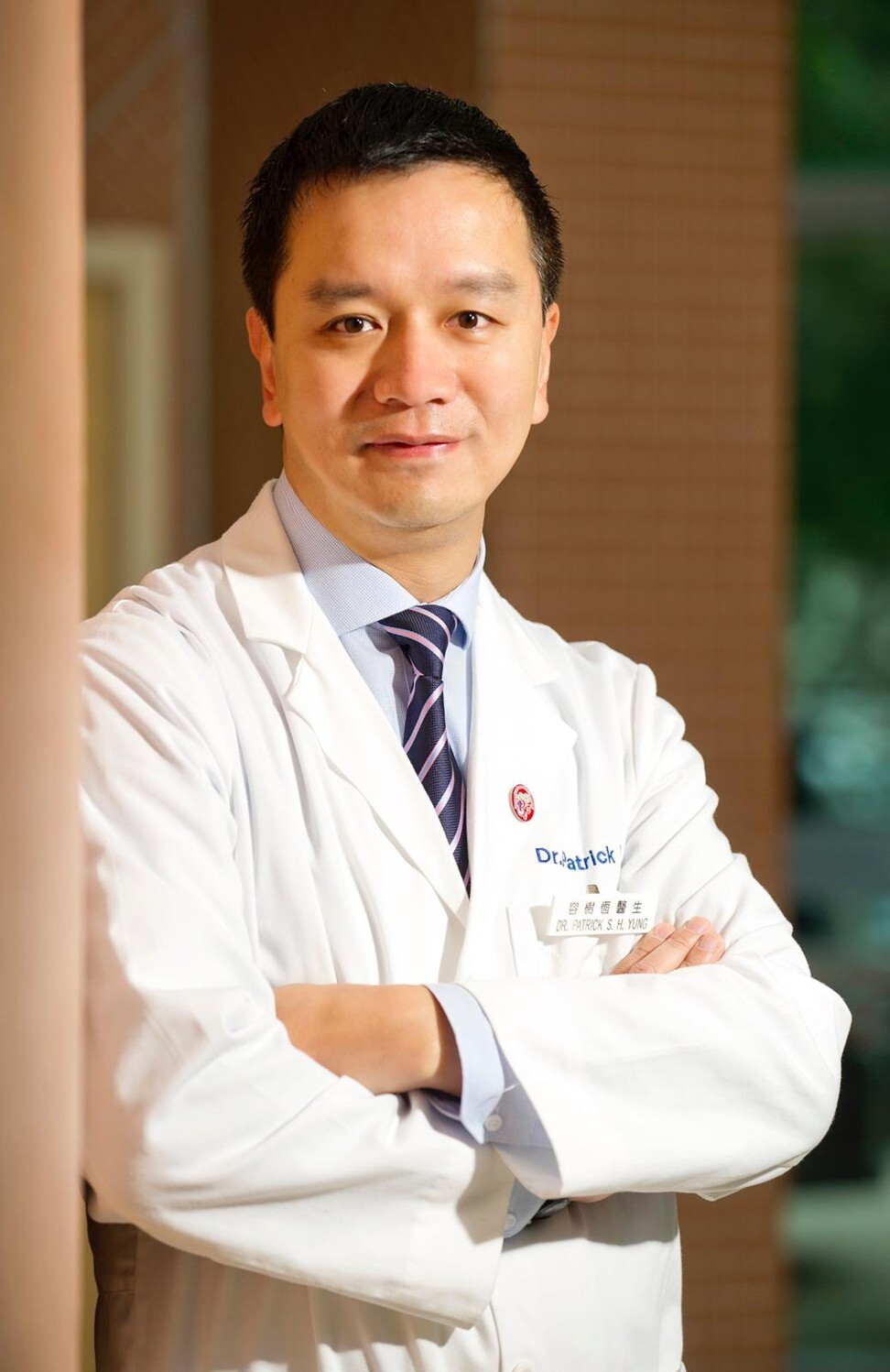 He said the key to its success was ensuring the volunteers, host cities and others in Japan stick to the script. Two weeks ago, dozens of Japanese towns assigned to host athletes left the programme out of Covid-19 fears.
The Japanese government also made a plea to an already stretched health care system, asking for 500 nurses. According to Toole, only around 25 responded.
"I think the major concern is about the protocols that the IOC has prepared in these Playbooks and whether it is good enough," Yung said. "I've gone through different protocols and rules and the ones suggested by the IOC to create a bubble environment at the Olympics is quite stringent.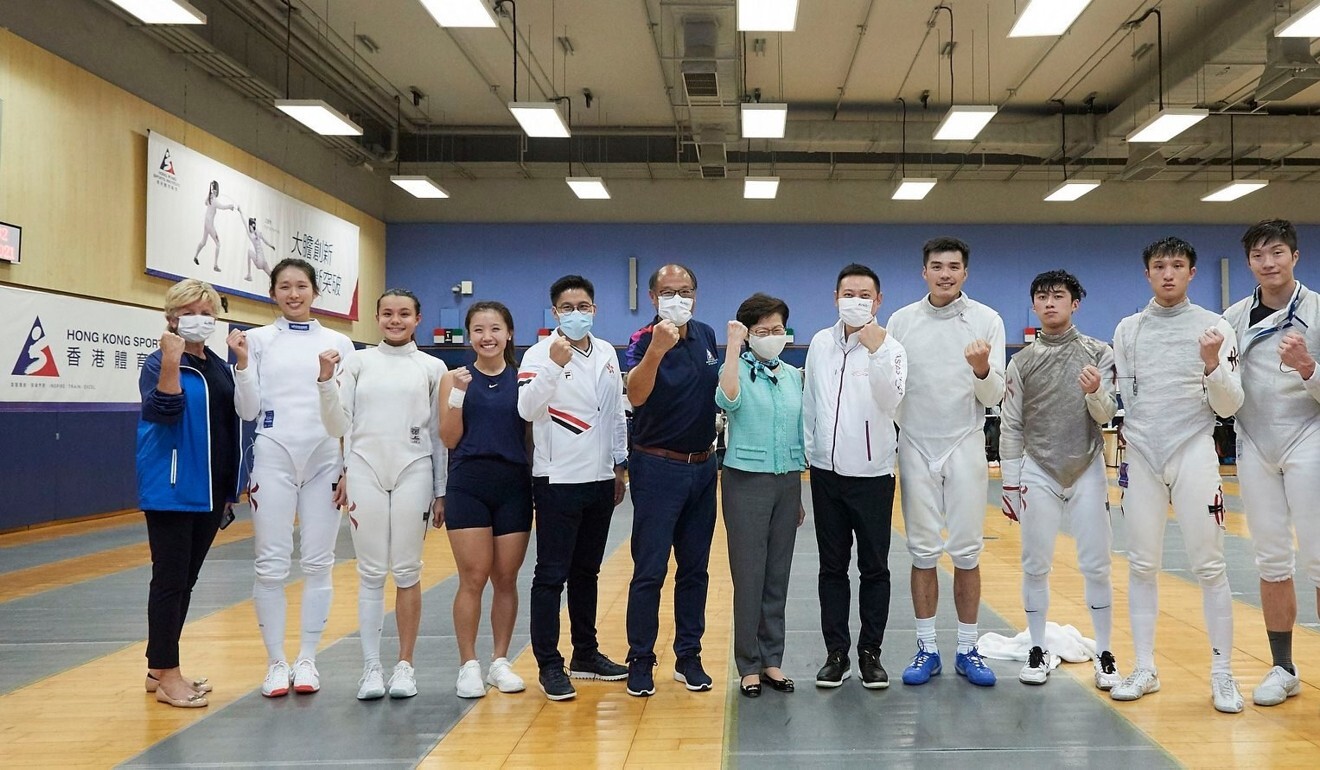 "Whether it's good enough also depends on the host country and the Covid-19 situation. No matter how well you follow your own protocols, you must rely on the people locally to run the show and it can never be 100 per cent watertight. If the situation in Tokyo by that time is very bad, then of course the risks increase."
The Hong Kong rowing team had first-hand experience of what it may be like during the Games when they took part in a qualifying and test event at the Olympics venue in Tokyo Bay in early May.
After landing, they were directed through various stations at the airport for Covid-19 spit tests, installing apps on their phones and ensuring they had proper documentation from home medical officials.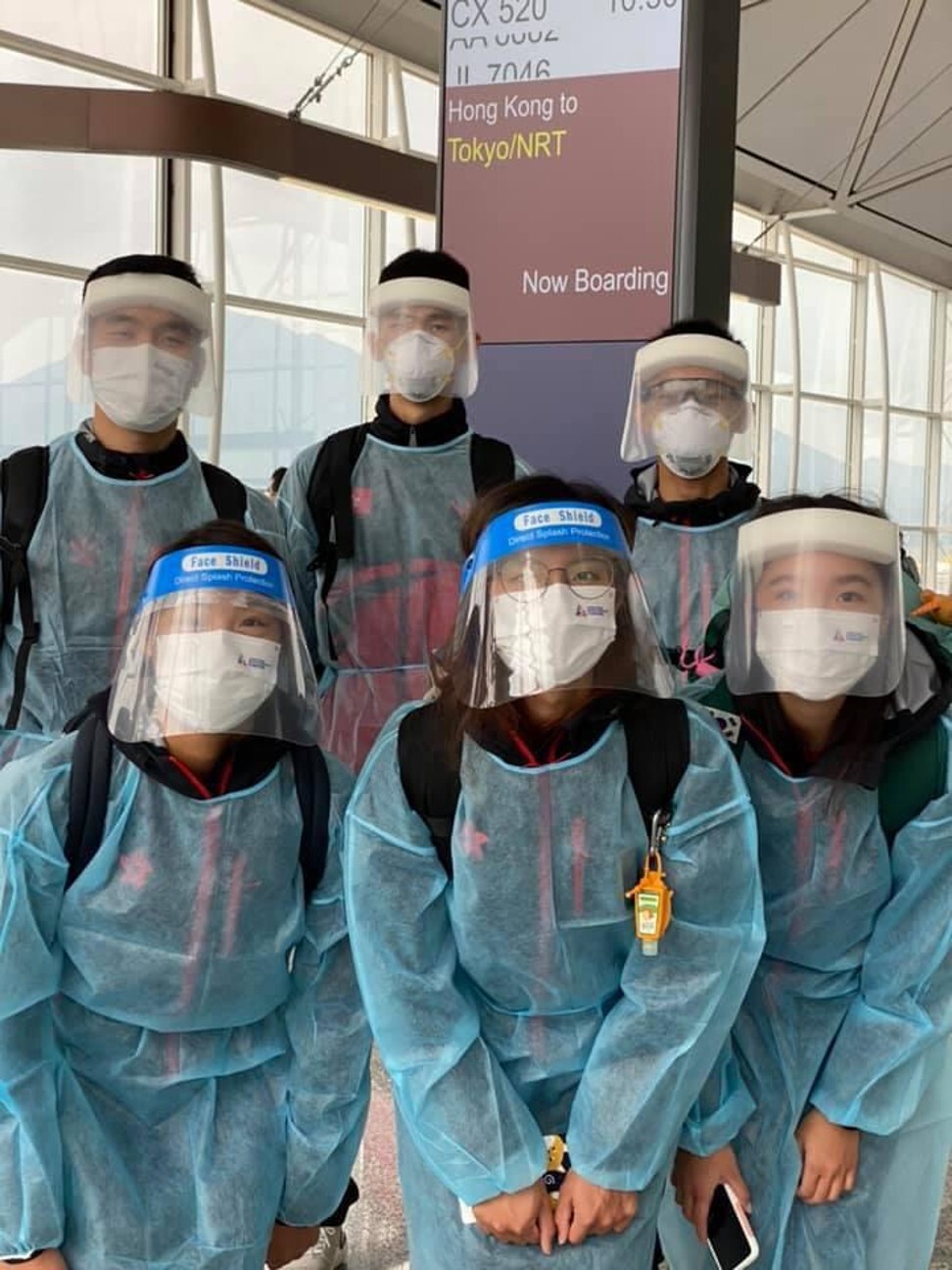 Meals were staggered, diners were separated by partitions and no talking was allowed while eating. One person – an assistant with the Sri Lanka team – turned up a positive Covid-19 test and Hong Kong rowing coach Chris Perry said his case was dealt with promptly and he was quickly isolated from the other teams.
"It really depends on what is happening in Japan," Yung said. "If the situation continues to deteriorate then we really need to rethink it because we need to depend on local people to support the Games.
"Then there is the global Covid situation. There are more than 200 countries going to Japan, and if you think about the fact that athletes from India are going to Japan, then what procedures are needed to implement safe practices? And if there are dozens more countries in the same situation as India, what are they going to do?
"Globally if things are getting worse, then we should think again because safety is number one. But as it is now, I can't say it's 100 per cent safe but the risk is low."
This article appeared in the South China Morning Post print edition as: Attend at your own risk