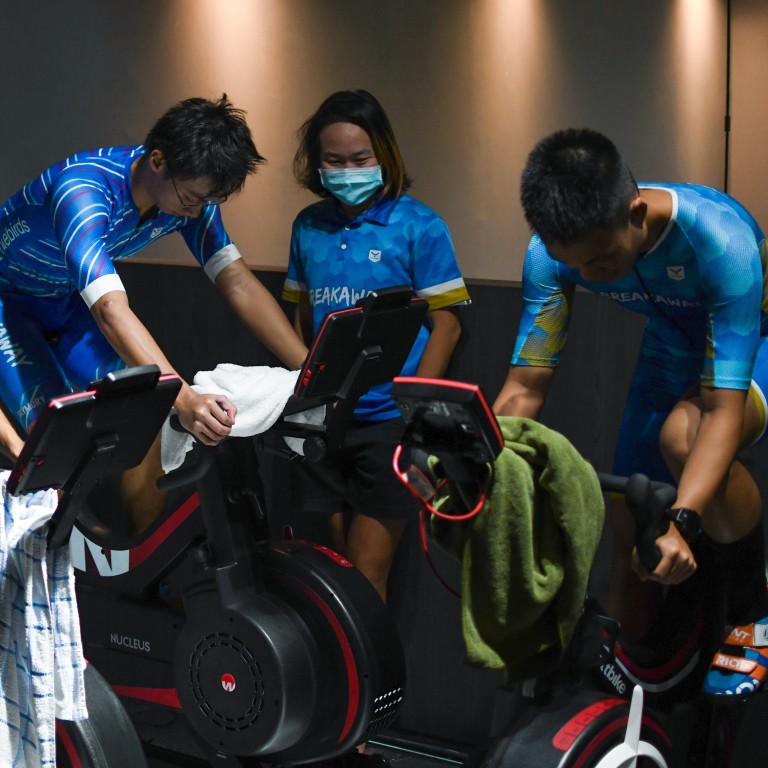 How Singapore's Breakaway Triathlon Club is adapting to a pandemic-affected world by becoming 'digital disrupters'
Co-founder and head coach Lee outlines country's lack of registered sports clubs and explains need for 'hybrid route'
'I would still incorporate this when everything is back to normal,' said national champion and club member Chong
Reality has long set in for Singapore's athletes and coaches as gyms and sports facilities continue to gather dust amid another spike in Covid-19 cases.
It logged a total of 24 cases on Monday having again scrapped travel bubble plans with Hong Kong last week, and although the country of under six million's daily infections are considered relatively under control compared to the rest of the world, the
Singapore government has re-implemented strict limitations
to curb further spread.
For Breakaway Triathlon Club, founded by Yizhong Aw, Jacob Low and Eugene Lee in 2018, it was time to think outside the box. A year and a half of stuttering starts was neither physically nor financially sustainable.
"The first wave of Covid-19 last year really put us offline so we decided to return with the focus on reaching out to club members with coaching alternatives, not just face-to-face," said community head coach Lee, a World Triathlon facilitator with nearly two decades of experience in grass roots and performance triathlon, before mentioning a buzzword born during these unprecedented times.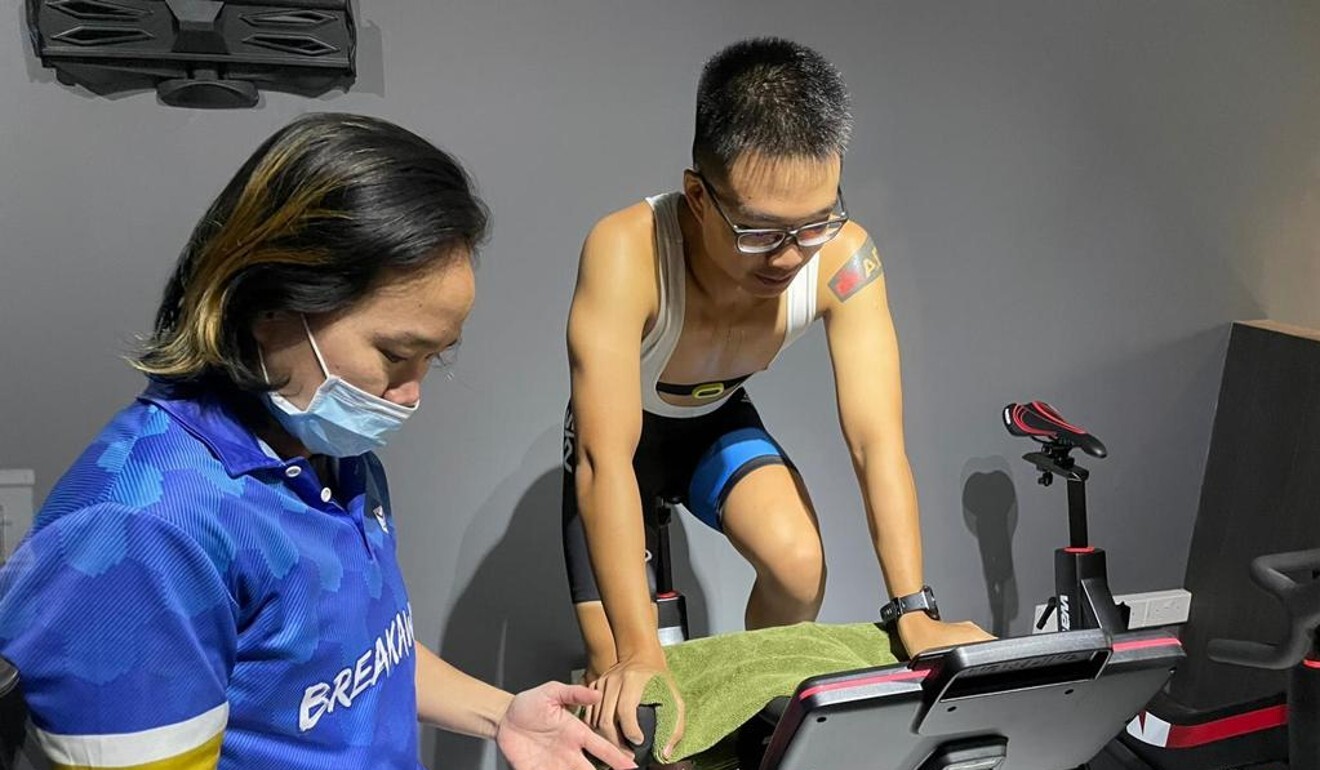 "We opened and were disrupted, opened and disrupted. So we set out on this 'phygital' programme, which is basically a hybrid of engaging members both physically as well as online."
Breakaway members now have access to both on-site and remote training sessions thanks to its new virtual platform and data metrics, with the May relaunch supported and partly funded by government-run Sport Singapore. It is a first in the country and likely the first triathlon "digital disrupter" in the region.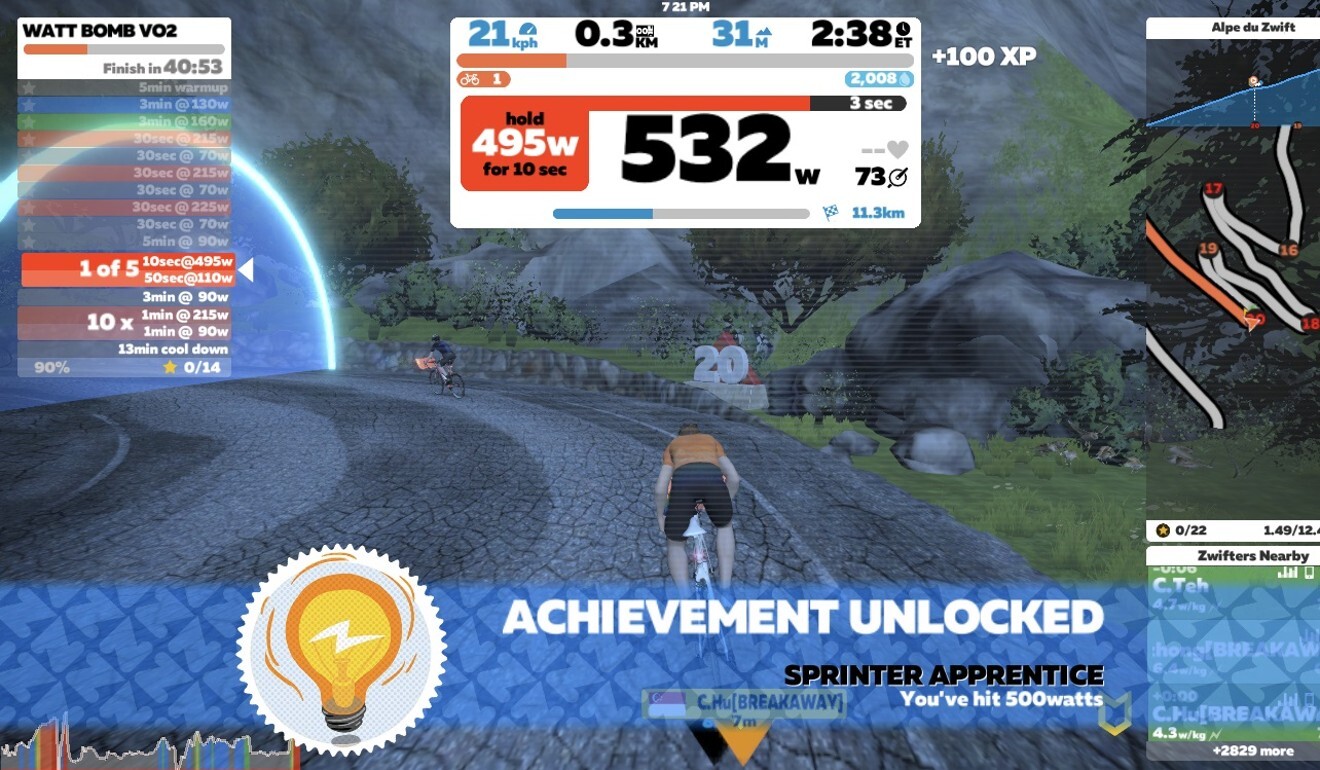 The club's 60 active clients and 400 worldwide users are still acclimatising to the remote riding sessions and other modes of "blended training", but Lee reiterated the importance of the venture in a domain that many consider is plateauing. Demand for virtual ride sessions have since skyrocketed while in-person swim sessions – social distancing limitations abiding – are booked up.
"The actual path is not brand new as the technology had existed in other spaces, but we tried to take the opportunity to integrate it. Right now in Singapore we're under very strict control – it's almost a lockdown," Lee said, adding that the club started as a small group of junior athletes aspiring for elite-level competition.
"The main objective was to get like-minded people together in a core community with more structure. Singapore is a bit different from say Hong Kong, where the number of triathlon clubs are thriving. There are [very few] actual registered sport clubs or societies in Singapore."We were very fortunate to have worked closely with Sport SG as they were actively looking for providers, clubs and academies on this so-called 'hybrid route'. So we are being supported by them through a small grant which helped us to kick-start this entire process.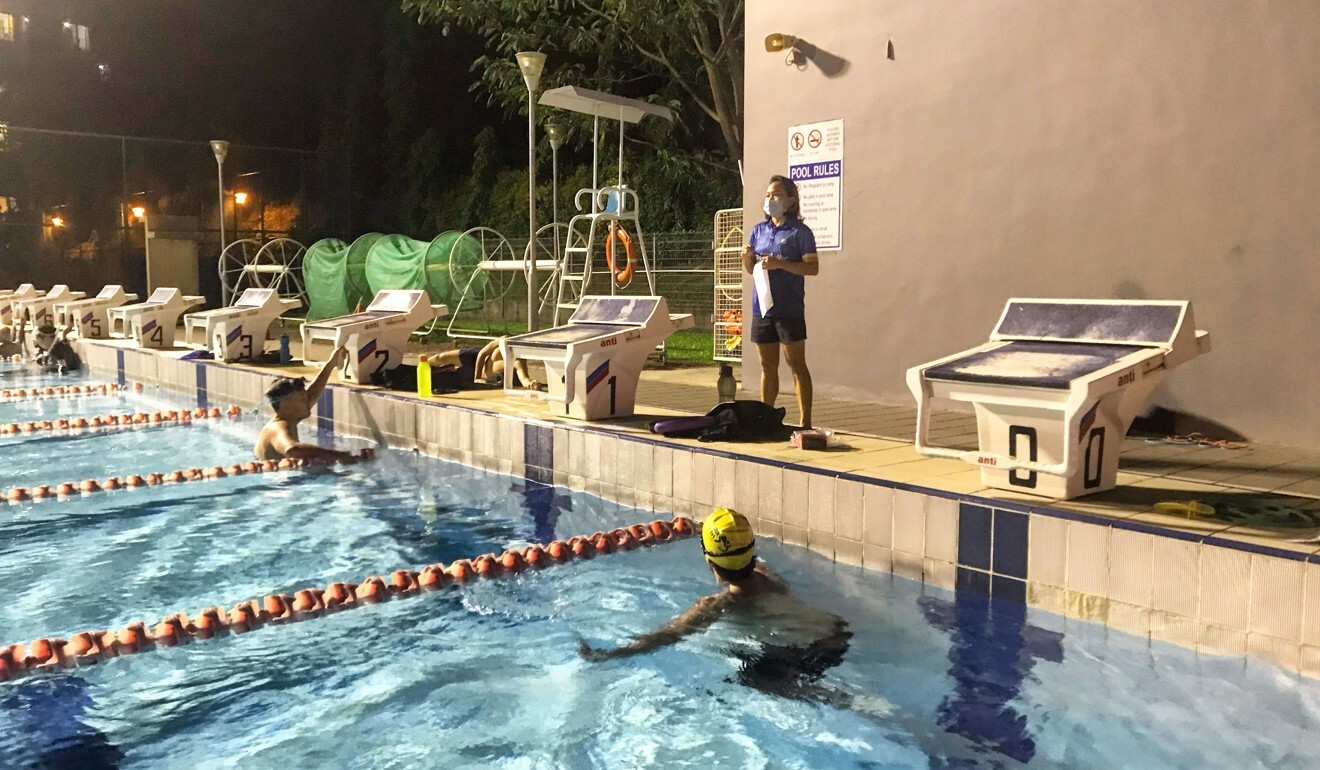 "It was very timely as we were full steam ahead in April, then everything shut down a month later, so that was a good transition to have all our programmes in a digital space. Generally people are excited because it's really grim out there."
National champion and Southeast Asian Games silver medallist Bryce Chong is a founding member of Breakaway. The Youth Olympian shared honest insight from the perspective of a new-wave "phygitalised" athlete.
"The only difference is the feedback portion. It's no longer immediate and my coach has to rely on my feedback and explanation to picture the scenario and understand where and what to work on," the 24-year-old said, adding that the new format has allowed him to adapt his high-level training to Covid-19 with "minimal disruptions".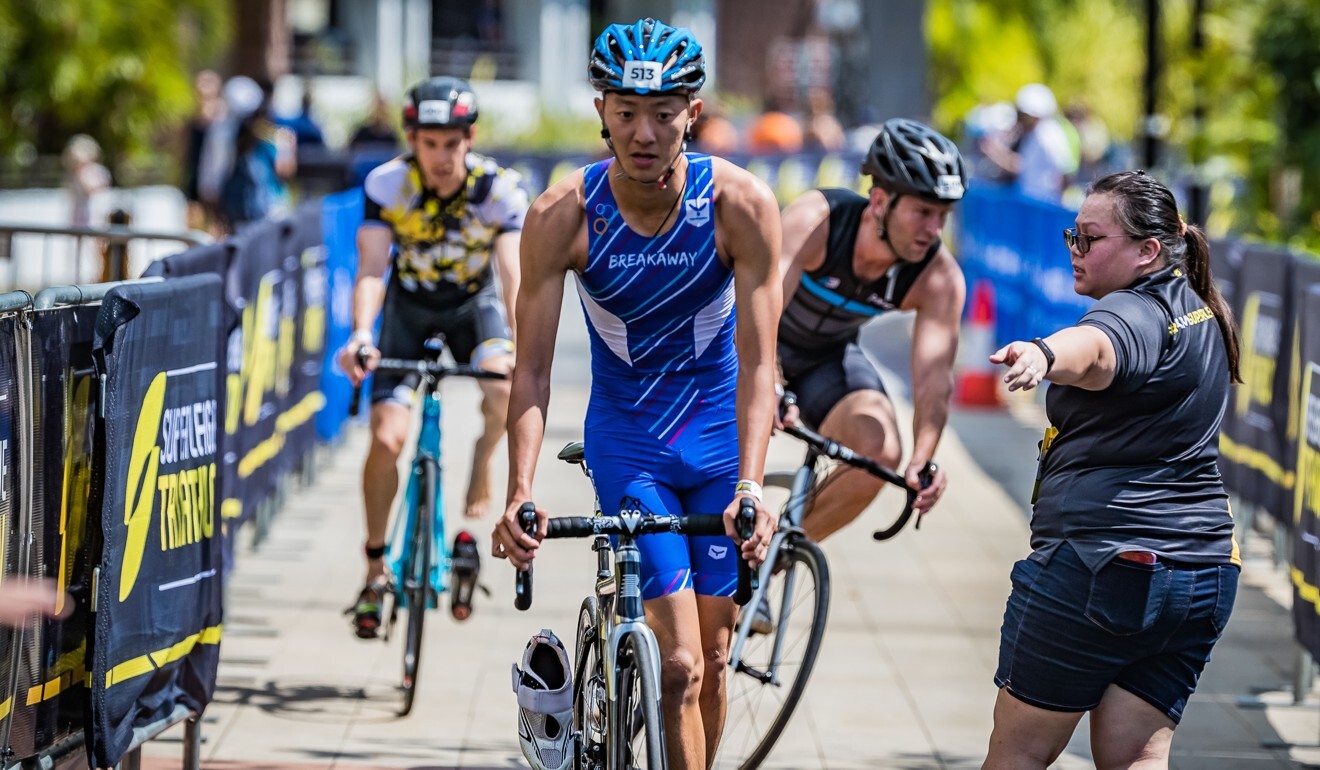 "Other than that, training is as per usual and nothing changes. I would still incorporate this when everything is back to normal – but I prefer learning and training face-to-face with my coach for more efficient and precise communication."
Chong, who is training for the next Southeast Asian Games in Hanoi scheduled for this November, highlighted the importance of sports clubs as the "building blocks for not only the [athlete] but the sporting community and culture". He said the pandemic had further lengthened his return to full-fitness having only completed mandatory conscription for the national army some eight months after Covid-19 hit."But that's what we athletes do: adapt to change."
"I hope to see Breakaway being a one-stop centre for those interested in triathlon or any of its disciplines, and that we expand the sport into schools for kids to take interest in. Eventually, it would be really nice to see future national athletes come from our club and represent and win medals for Singapore at major games."
Lee is likewise optimistic but, in typical triathlon coach fashion, demands much more action in all directions as the short- to medium-term Covid-19 outlook remains rather bleak.
"There is a market even though it's a very small population. There are a lot of non-formal clubs – around 15 to 20 – but everyone's coming together like a social group with no real structure. I'm not saying it's wrong, I'm just saying that no one has really thought about a group with proper legislation and structure. We wanted to do something that can be managed and scaled. Formality is a good thing," said Lee, who frequents Hong Kong annually to educate coaches.
"There is obviously a business and sustainability aspect, but we've always looked at this as growing the community. In Hong Kong, the triathlon scene is thriving and the number of clubs is just tremendous. Outside of East Asia, the club and community format is not strong and that's the direction we want to be heading.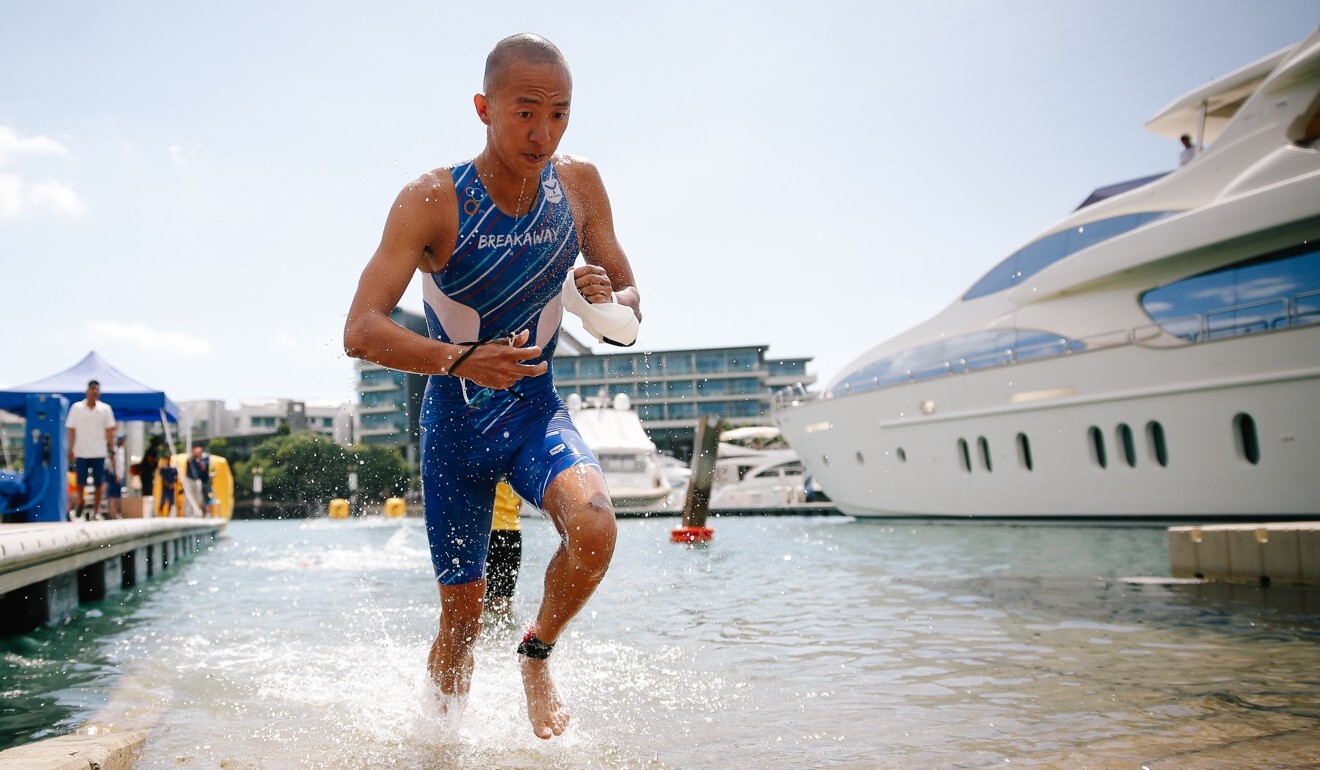 "It will [have been] a tough two years in total since this [pandemic] started. I'm not being pessimistic, but we really need to not just talk about pivoting, and really think outside the box. I don't think anybody is an expert because this is a whole new environment and nobody saw this coming. It's most important that communities come together and really see how we can move on rather than sit still and wish for something to happen," Lee added.