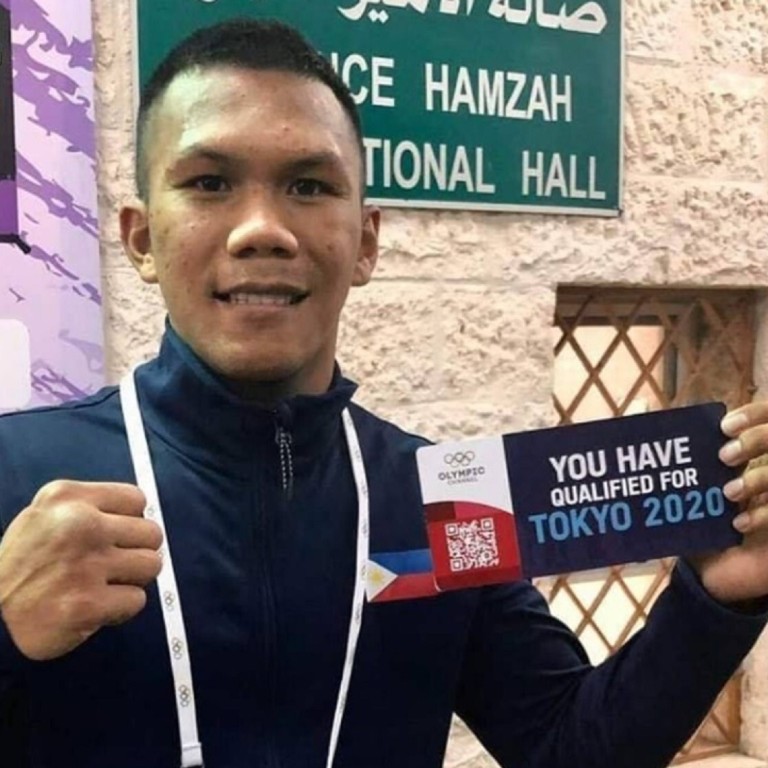 Filipino military Olympians Eumir Marcial and Hidilyn Diaz pay tribute to victims of Jolo plane crash
The boxer and weightlifter, both gold medal hopes, have virtual meeting with Armed Forces of Philippines chief of staff General Cirilito Sobejana
More than 50 people were killed and dozens injured when a C-130 Hercules transport plane overshot the runway and exploded in southern island of Jolo
The Philippines' two major gold medal hopes for the
Tokyo Olympics
said they would do their best to honour fellow military personnel who died or were injured in a plane crash on Sunday.
Boxer Eumir Marcial and weightlifter Hidilyn Diaz – both enlisted personnel of the Philippines Air Force – paid tribute to their fallen comrades during a virtual meeting with Armed Forces of the Philippines (AFP) chief of staff, General Cirilito Sobejana, on Tuesday.
The C-130 Hercules
transport plane with 96 on board
overshot a runway on the southern island of Jolo on Sunday. It burst into flames, killing more than 50 people, including three civilians on the ground. Dozens were injured.
"We offer our best performance in our respective events to our countrymen and our fellow soldiers, especially those who suffered in the tragic C-130 plane crash," Marcial said on behalf of both athletes, according to the AFP website.
At least 49 soldiers survived the noontime crash, according to reports, and are being treated in hospital. Reports say some survived by jumping out of the plane before it exploded and was engulfed in fire.
Marcial is ranked as an Airman First Class, while 2016 Rio Olympics silver medallist Diaz is an Airwoman Sergeant. Both athletes are among the favourites for the gold medal in their respective sports in Tokyo.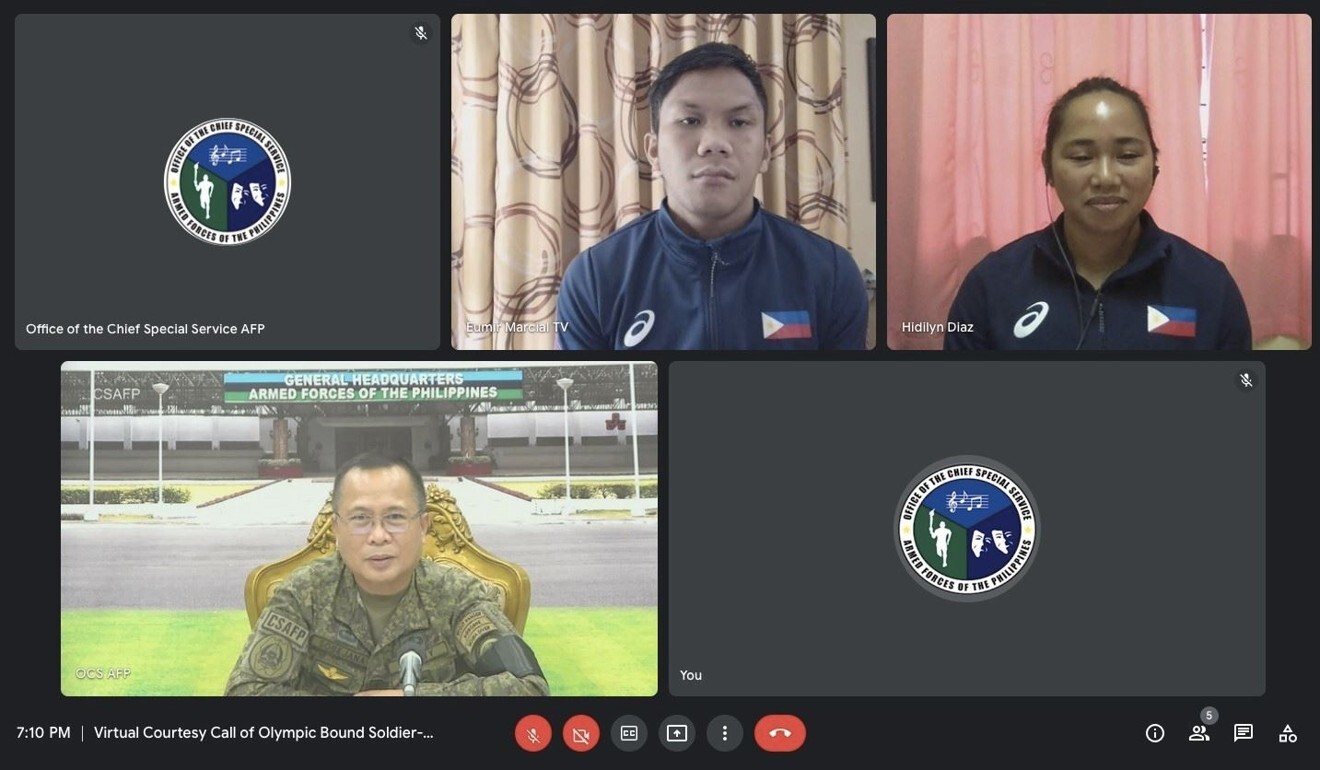 General Sobejana praised the dedication and sacrifices of the two military athletes, with Marcial training in the United States, while Diaz – the Philippines' first female Olympic medallist and first podium finisher for her country in 20 years – is preparing in Malaysia.
"With the kind of dedication and commitment that A1C Marcial and Seregant Diaz have, the AFP is sure that they will bring honour to the country," General Sobejana was quoted as saying.
"The AFP will continue to support our military athletes all the way, especially under the renewed partnership with the Philippine Sports Commission to further elevate their skills and capabilities. We are one with them and all the Filipino delegates in the strong desire to raise the country's flag in the global sports scene."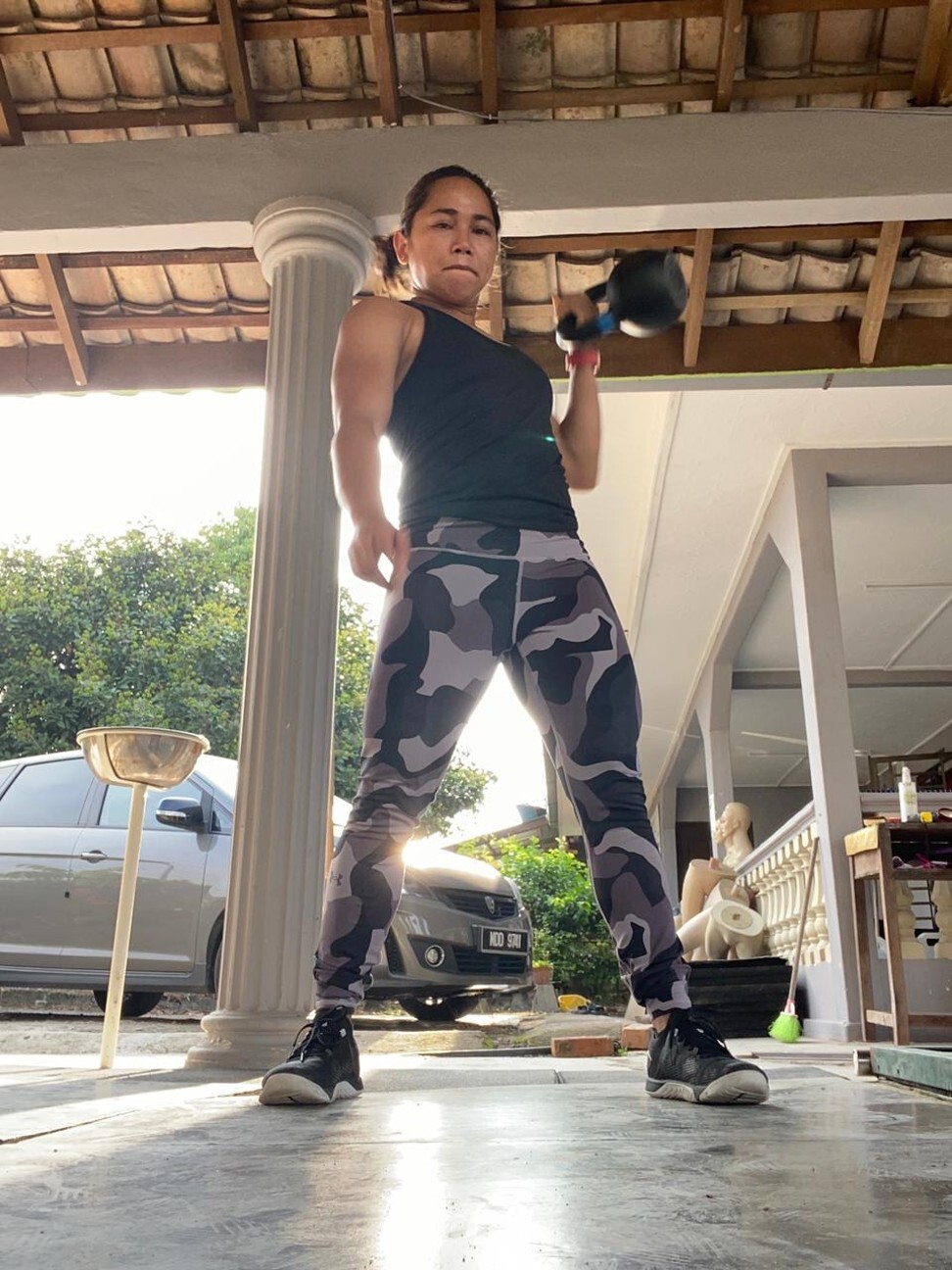 Three-time Olympian Diaz is also a gold medallist at the 2018 Asian Games and 2019 Southeast Asian Games. Marcial recently turned pro but has put his paid career on hold to compete in the Olympics. He represented the Philippines at the 2015, 2017, and 2019 Southeast Asian Games and at the 2011 Aiba Youth World Boxing Championships, winning gold medals.
The 26-year old has won 13 gold, two silver and four bronze medals since he started his boxing career in 2011 and is considered to be the natural successor to the Philippines' most famous boxer, Manny Pacquiao.