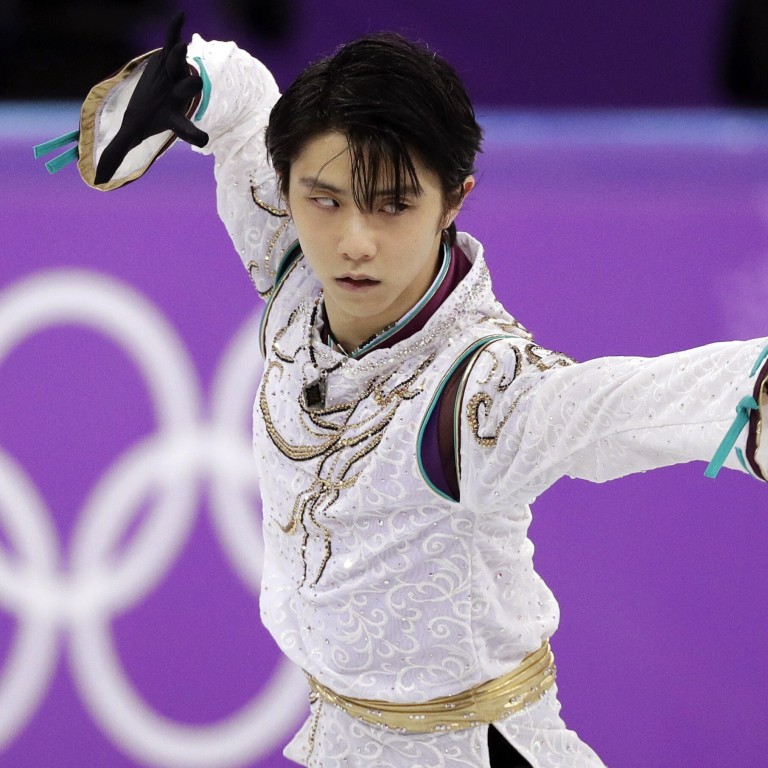 Explainer
Yuzuru Hanyu: biography, family, two-time Olympic champion, Winnie the Pooh traditions, and struggle with asthma
From surviving a devastating earthquake to becoming one of the sport's best, Hanyu is set to shine at Beijing 2022
The 26-year-old Sendai native performs under the mantra 'I never feel like the champion. I'm always the challenger'
Two-time Olympic gold medallist Yuzuru Hanyu boasts an unparalleled figure skating career, perhaps most prominent for being the only men's singles skater to complete the "Super Slam" – winning all major competitions at both junior and senior level.
At just 26, Japan's prince of the rink is widely considered one of the greatest ever to do it: he has broken world figure skating records a record 19 times; he was the first male to score more than 100 points in the short programme, more than 200 in the men's free skate, and more than 300 in combined total; on a national level, he is the youngest Japanese person ever to receive the prime minister's People's Honour Award.
Despite still holding the short programme record, some have already rolled out the narrative that Hanyu's magical reign could be plateauing as the sport ushers in a new generation of world-beaters. But counting out the two-time world champion, the first skater to successfully land a quadruple-loop jump, and the first man since 1952 to win back-to-back Olympic golds, would be a serious mistake.
From his fans who shower him with Winnie the Pooh dolls, to his unyielding advocacy for victims of the devastating 2011 Tohoku earthquake and tsunami, to dealing with long-term asthma during the Covid-19 pandemic, to his rivalry with US sensation Nathan Chen, here's what you need to know about the generational skater from Sendai.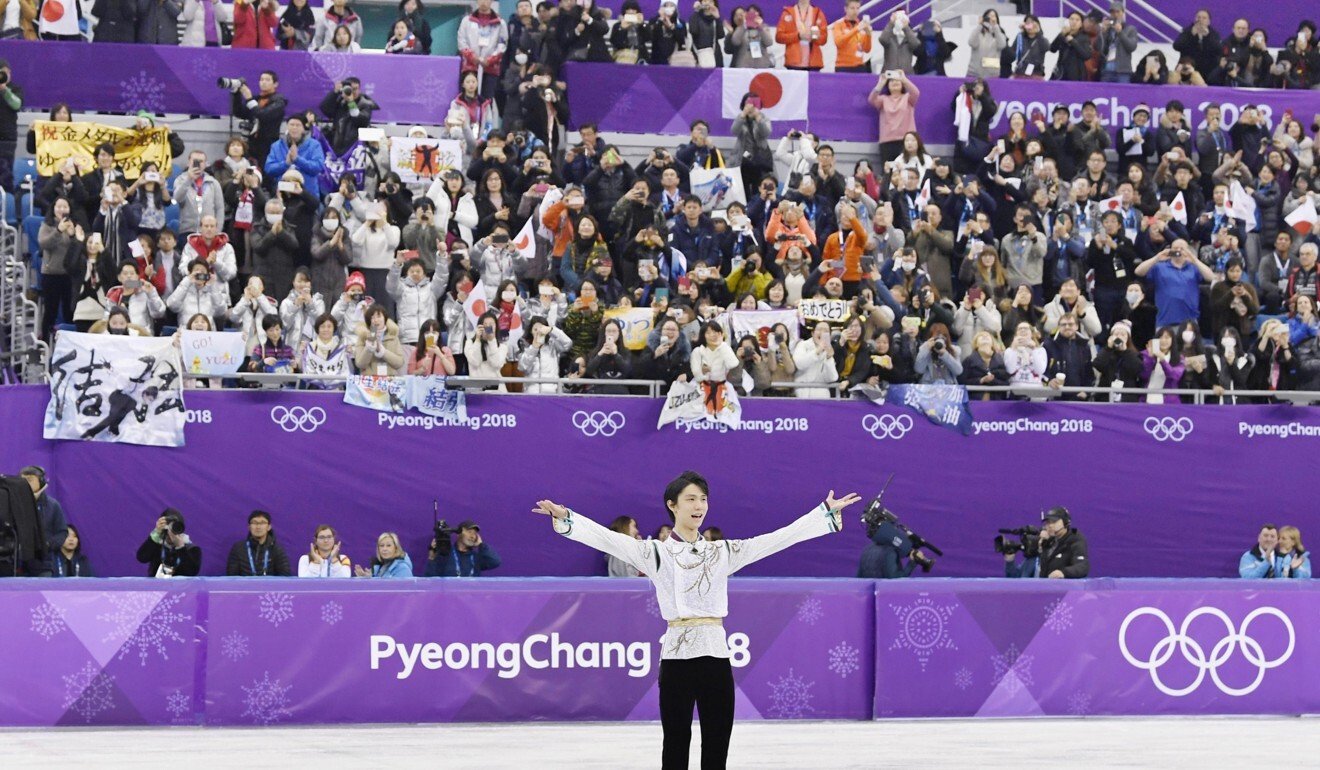 Biography
Yuzuru Hanyu was born on December 7, 1994 in Sendai, Japan to a high school teacher father and department store clerk mother. He reportedly started skating at the age of four, following in the footsteps of his older sister, Saya.
He idolised legendary Russian Evgeni Plushenko and trailblazing American Jonny Weir, among others, taking inspiration after watching the former perform at the 2002 Winter Games on television.
Having already won the junior grand prix and world championships by 15, the highly-touted Hanyu took bronze at the 2012 senior world championships and silver medals at subsequent grand prix and Four Continents events. He won his first senior national championships and finished fourth at the worlds the following season, setting up the perfect runway for the 2014 Sochi Games.
Hanyu's inaugural Winter Olympics could not have gone any better. He beat Canadian star Patrick Chan and his hero Plushenko in the team event, before breaking his own International Skating Union (ISU) record in the short programme after completing a quadruple toe loop and triple axel, becoming the first man to score over 100 points.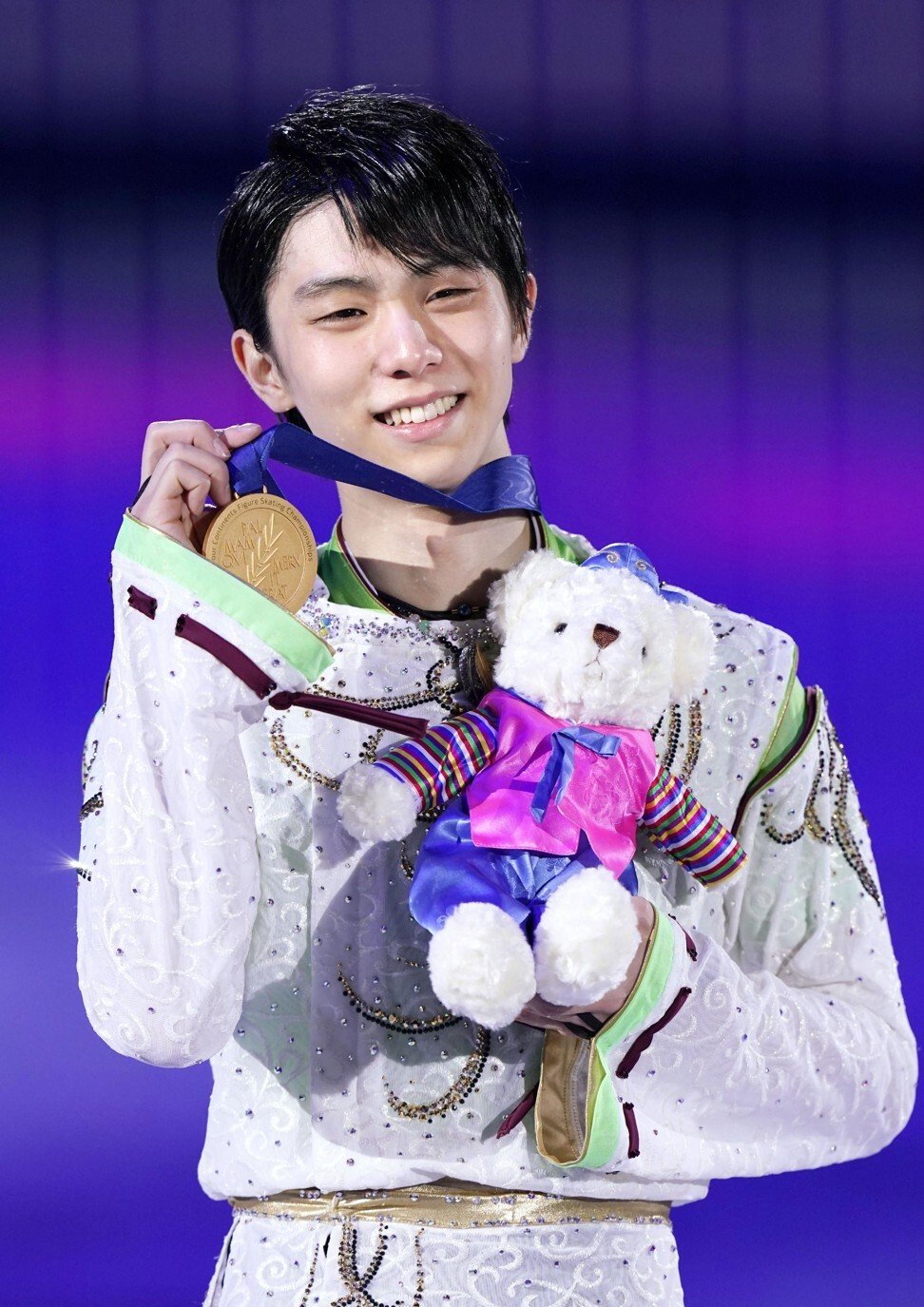 The then-19-year-old did enough in the free skate category to earn gold, becoming the first Japanese and Asian men's skater to win Olympic gold and the youngest men's Olympic skate champion since Dick Button in 1948.
Already a household name, Hanyu went on to win gold at the subsequent world championships and several grands prix. He continued his medal haul throughout 2016 and 2017, winning a second worlds and setting a record-high score in the free skate, once again paving the way for Olympic domination.
Hanyu's success at Pyeongchang 2018 only further solidified his status as the man to beat. He had recovered from an ankle injury and was forced to withdraw from the national championships the previous year, but nonetheless qualified for his second Games.
Though he reportedly only returned to the ice weeks before the competition, Hanyu performed a perfect short and comfortable free to ensure his second Olympic singles gold. He received the country's People's Honour Award that summer, the first figure skater to do so.
Hanyu's dominance continued into the new season, winning his third world championships silver and setting two more records, though re-injuring himself. He set new free and overall records at the 2019 world championships, only to be broken by emerging three-time US champion Nathan Chen, then-19.
Contrary to popular belief, Hanyu remained at the top of his game in 2020, setting his short personal best (111.82) at the Four Continents Championship, and winning another gold to seal his status as the only men's singles skater to win the fabled "Super Slam".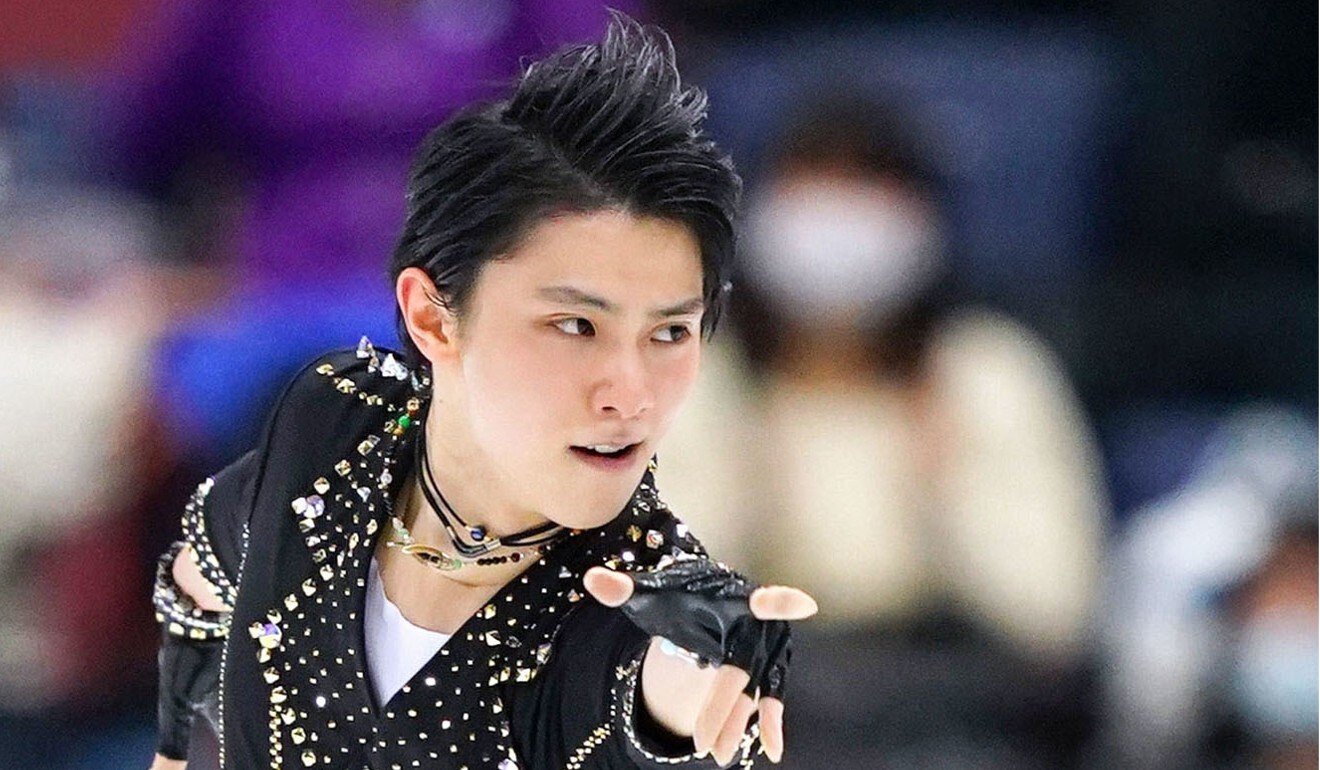 Covid-19 conflicts and asthmatic attacks
Hanyu would skip much of Covid-19-ridden 2020 given his long-standing struggles with asthma. He was diagnosed as a toddler and experienced stamina problems throughout his junior career. As a precaution, he opted to isolate with his family during the pandemic's peak.
Training solo in Japan as opposed to his usual preparations with coaches in Canada, he was obliged to compete in the national championships to qualify for the 2021 world championships. He recounted the "conflict" he felt joining his first event in 10 months.
"To be honest, my way of thinking hasn't changed. I always think about not getting infected in everything I do," he told International Figure Skating. "The pressure of having to train alone, to work out the choreography on my own, and wanting to meet the expectations of my audience … I saw how much better [my teammates] had [become] and I felt like an old man. I was really afraid of only getting worse.
"It's been a very stressful year, and my sympathies are mostly with the doctors, people who have lost their jobs and are suffering financial difficulties because of the coronavirus. My problems are very minor in comparison. I realised how lucky I am to be able to figure skate."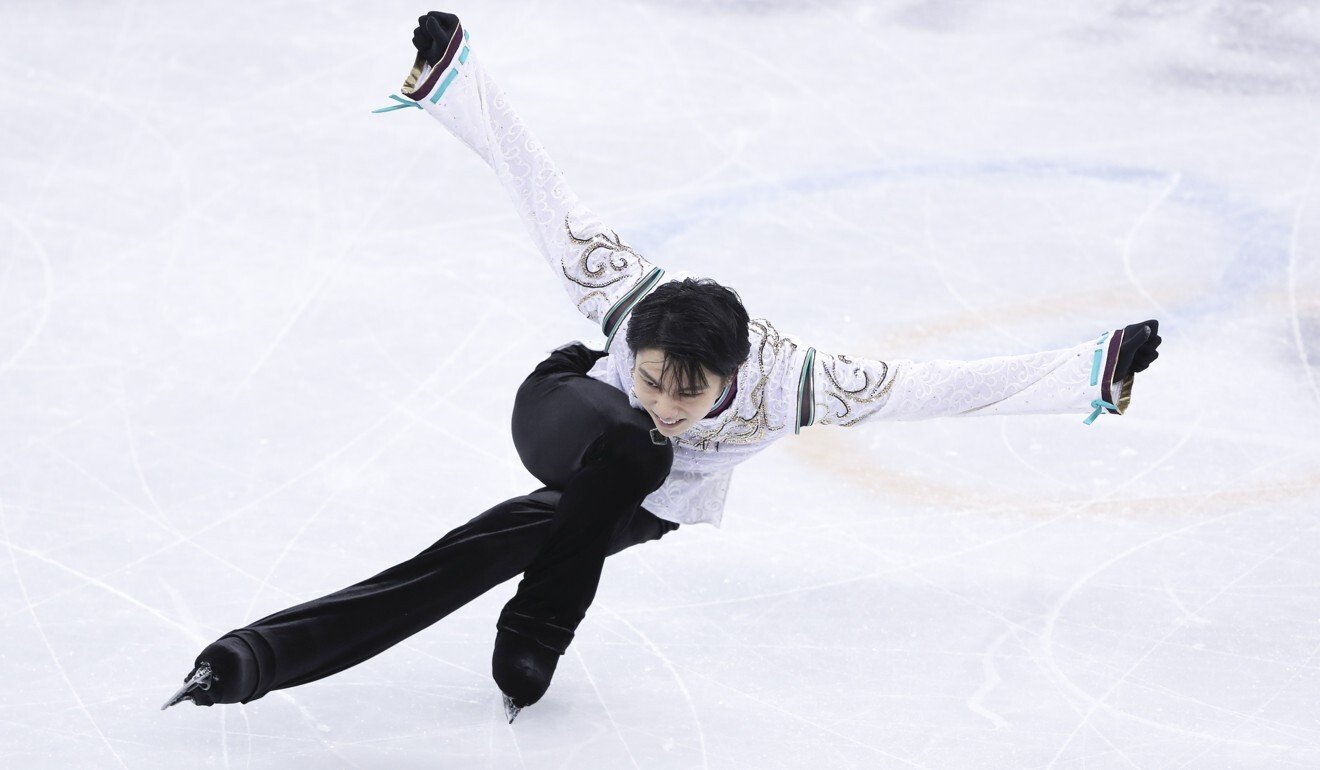 The lengthy spell away did, however, allow Hanyu to rediscover his love for the sport. He previously told the Canadian Broadcasting Corporation (CBC) that he "wasn't happy" and "lost pride and confidence for skating" upon finishing second in the 2019 national championships. He was since "able to say that I love figure skating" and now would "bet my life on skating every time – that's why I was born".
Hanyu finished
third at the 2021 world championships
, behind defending champion Chen and promising Japanese teen Yuma Kagiyama. It was the first time in six years that he finished outside the top two, though he helped Japan earn three Beijing Winter Games spots.
As the pandemic slowly clears, Hanyu – alongside coaches Brian Orser, Tracy Wilson and Ghislain Briand – will hope to find his form at events in Japan and Russia in November, to set up a final pre-Olympic duel with 2021 world champion Chen at the Grand Prix final in December.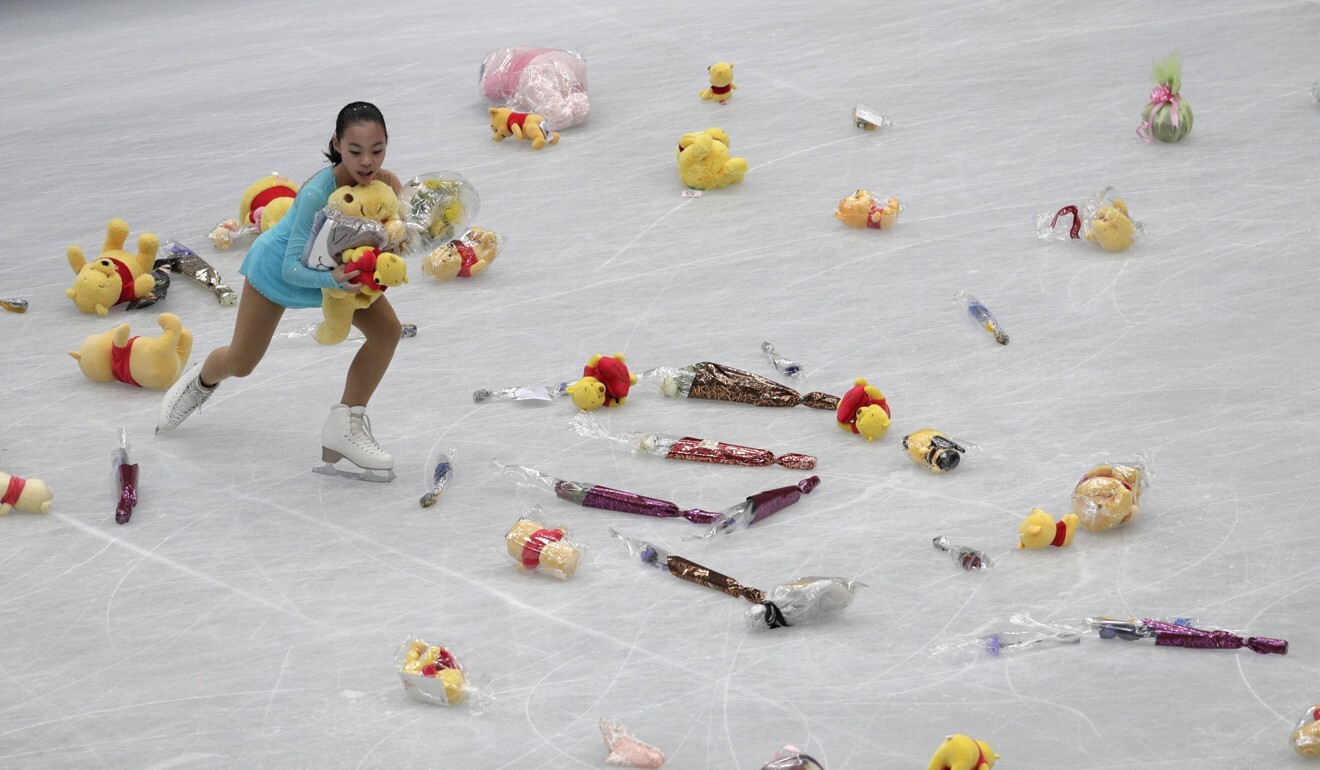 'Fanyus' and Winnie the Pooh
Hanyu's fans – known as "fanyus" – are renowned for the kind of relentless support which is more often reserved for pop stars. Those who have been to one of his competitions will be familiar with
the wave of Winnie the Pool dolls
that get thrown onto the ice after his performances. The reference reportedly stems back to Pooh being one of Hanyu's favourite characters as fans caught on to his customised tissue cases.
"They are really special moments. I really love seeing pictures of the Winnie the Pooh rain. He's a lucky charm for me. Kind of like a coach, he watches my performances in every performance and I'm glad to see his face," Hanyu told CBC.
While Beijing 2022 has already announced it will not allow overseas spectators, the Chinese embassy in Japan, as well as government spokesperson Hua Chunying, have promised there
would be support for Hanyu at the Games
. His fans had been campaigning for Chinese fans to represent them in the stands, having been left disappointed that they would not be travelling for his potential three-peat.
"I never feel like the champion. I'm always the challenger," Hanyu told CBC in an attempt to explain his mindset. "I don't know [how I do it]. I'm just skating. I actually love to perform – figure skating is special, there is only one performer and everybody is focused on them. Of course I have so much pressure, but the pressure gives me energy, which makes me feel more powerful."
Catastrophe hits home
Some may scoff at the arbitrary nature of athletes' philanthropic endeavours. But Hanyu's continued advocacy to help those affected by the tragic Tohoku earthquake and tsunami near his home of Sendai in 2011 is most genuine.
The 9.0 magnitude earthquake-turned-tsunami killed nearly 20,000 people and destroyed its surroundings, including then 16-year-old Hanyu's home and training rink. Hanyu was reportedly forced to flee the Sendai Ice Rink, before he and his family slept in a jam-packed gymnasium shelter. The trauma still lives with him.
"It's a very difficult subject for me to talk about. I lost my skating rink … and I was literally struggling to live at the time, let alone trying to keep skating. I really though about quitting then," Hanyu recalled after winning his first Olympic gold medal, adding that the disaster "totally changed my values".
Hanyu and some of his fellow skaters raised nearly US$200,000 for the victims. He later donated his national gold medal prize money from both the 2014 and 2018 Olympics – around US$150,000 – to disaster reconstruction. Some US$280,000 of his autobiography royalties also went to the Sendai rink.
"My service to all those who were affected by the earthquake starts today, now that I'm an Olympic champion," he said at the time. "I had the support of so many to get here – I want to pay them back somehow. Being on the podium, carrying the hopes of thousands, millions, feels great."
Ten years on from the Tohoku disaster in 2021, long-standing ambassador Hanyu revisited people and places affected, and called on the public to remember the various disaster-prevention measures.