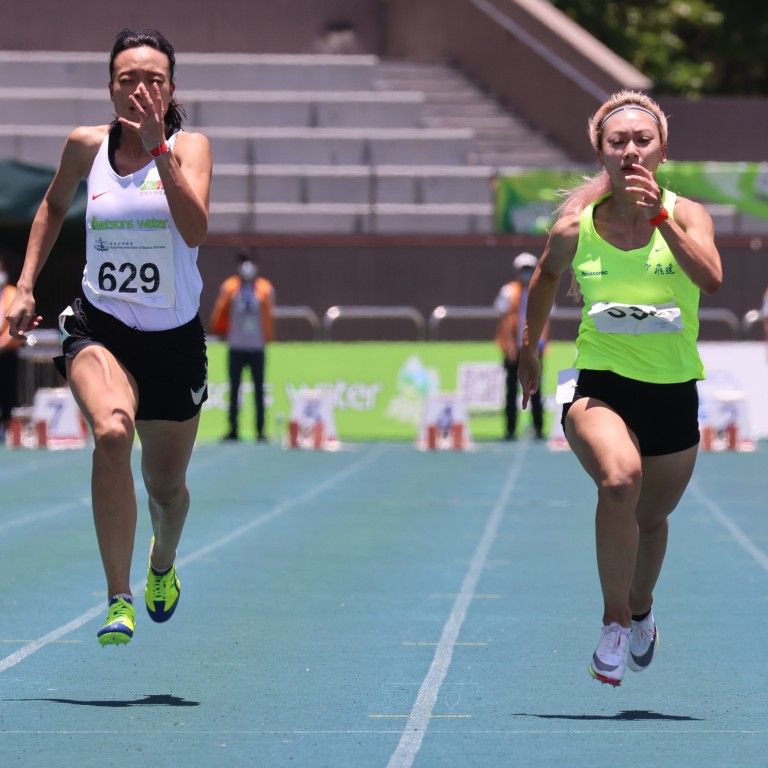 Fit again Chole Chan sprints to her fastest time in 3½ years at Hong Kong Athletics Championships
Chan wins women's 100 metres in 12.14 seconds after clocking 12.07 in heats as 22-year-old confident of regaining best form
She set a Hong Kong women's junior record of 11.85 when competing at the Asian Junior Championships six years ago
Chole Chan Pui-kei recorded her fastest time in more than 3½ years to blow away the competition and win the women's 100 metres at the Hong Kong Athletics Championships on Saturday.
The Polytechnic University student finished in 12.14 seconds, well ahead of Kong Chun-ki and Leung Wing-hei, who finished second and third in 12.25 and 12.39 respectively. Chan clocked 12.07 seconds in the heats.
While her time was well outside her personal best of 11.85, for Chan just coming close to breaking the 12 second mark was cause for delight.
"I clocked 11.85 when I was 16 years old and back in those days it was like a piece of cake for me to finish under 12 seconds," she said. "But over the last couple of years I was never able to come close to that time.
"I could not figure out what went wrong. I did the same training, I put in the same amount of effort but just could not be getting there. But today's 12.07 has revitalised my hopes and I am pretty sure given a bit more time I can run below 12 again sooner or later."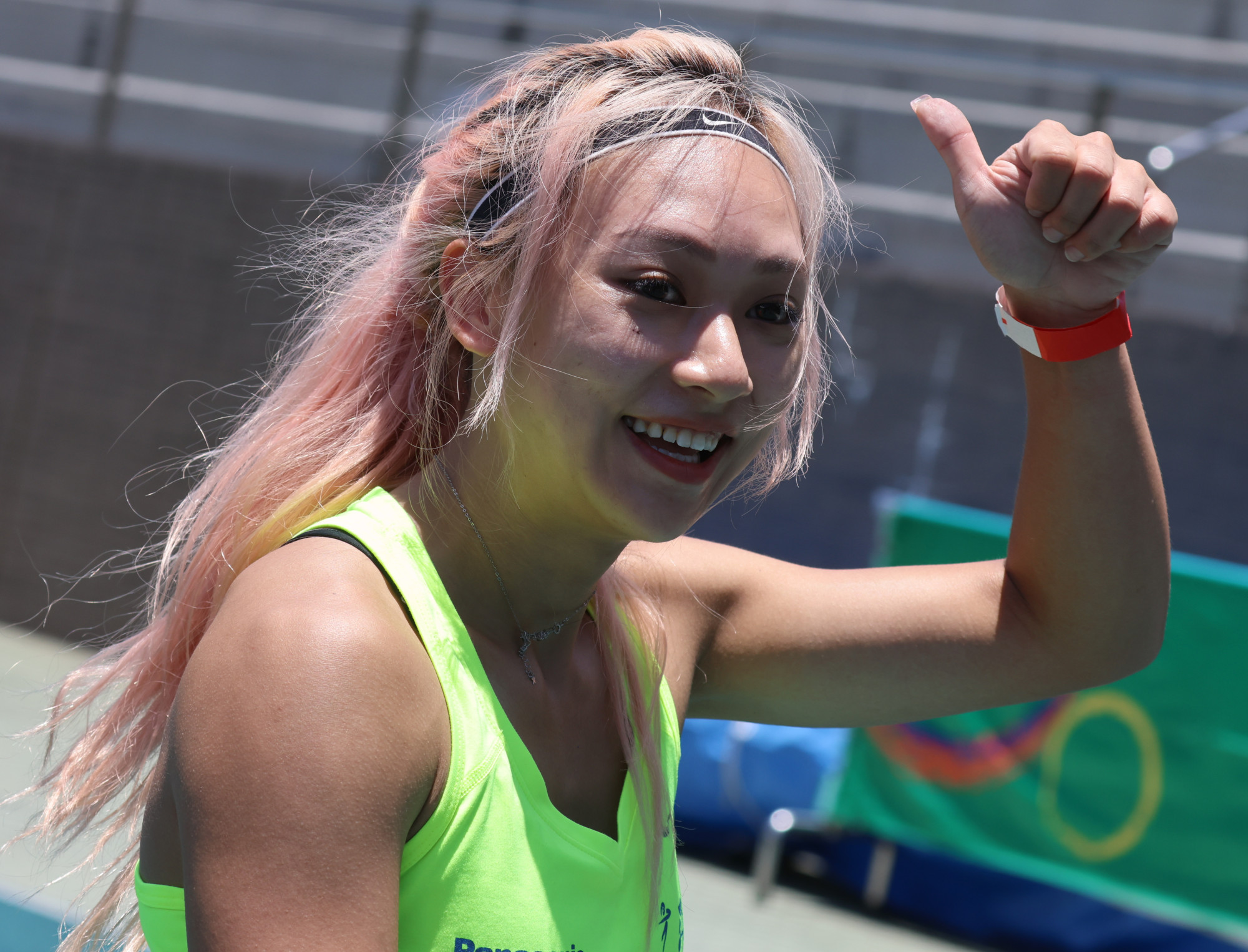 Her 11.85 still stands as a Hong Kong junior record, which she set in the Asian Junior Championships in Vietnam in 2016.
After a lengthy and unexpected low time in her career, Chan believes she is returning back to something approaching her best as competitions return with the easing of Covid-19 restrictions in Hong Kong.
She was second to Leung Kwan-yi in the second leg of the city's Athletics Series in May, when she clocked 12.36, and at this month's Inter-University Athletics Championships she set a season best 12.19 seconds in the heats, despite losing to Leung again in the final.
"I sustained some problems with my thigh muscles after the university race but I know I have been in good form and did not want to miss the opportunity of racing in the flagship event," Chan said. "Leung was not here today because of a foot ache or it would have been even more competitive."
A part-time scholarship athlete at the Hong Kong Sports Institute, Chan has to reach 11.97 seconds to qualify for full scholarship which will give her comprehensive support in all aspects.
"I started my senior career for not too long and am confident of achieving that target," she said. "And with the 2022 Asian Games being postponed, I also want to make progress so that I can be eligible for both the 4x100m relay and the 100m."
In the men's 100m, Lee Hong-kit overcame a brisk headwind to win in a time of 10.68 seconds, ahead of Herry Wong Cheuk-hei (10.77) and Shak Kam-ching (10.80).
"The wind condition was unfavourable today and therefore the result was a bit far from my personal best 10.42 ," Lee said. "But I am still happy with my progress so far this year."
"The Hangzhou Asian Games has been postponed and now we can have more preparation time. Of course the 4x100m relay remains our prime target as Hong Kong was once a strong contender in the event in Asia but now China and Japan have overwhelmed us. We have to give in a lot more effort to close the gap."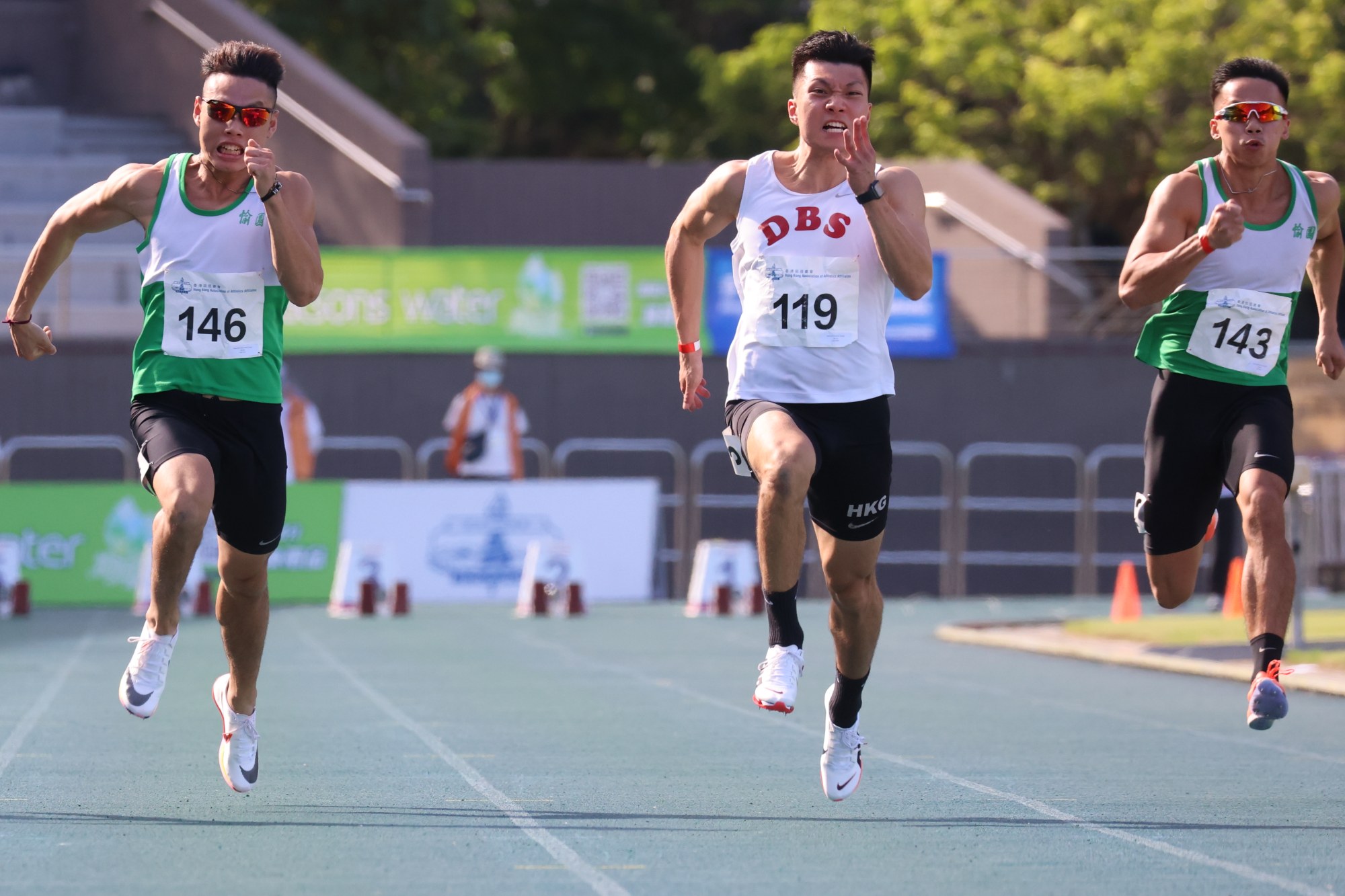 In the women's 1,500m, Vut Tsz-ying showed the effects of winning the 10,000m on Friday night, as she came second in 4 minutes 59.18 seconds, 10 seconds behind winner Tsang Hiu-tung.
One of Hong Kong's leading distance runners, Vut has set her sights on the marathon at the Hangzhou Asian Games, when it finally takes place.
Shannon Chan, the Hong Kong triple jump record holder, warmed up with a fourth place in the women's long jump, clearing 5.61 metres on Saturday. Her main event is on Sunday, the final day of the championships, when she will try to better her record leap of 12.87m, which she set last month.