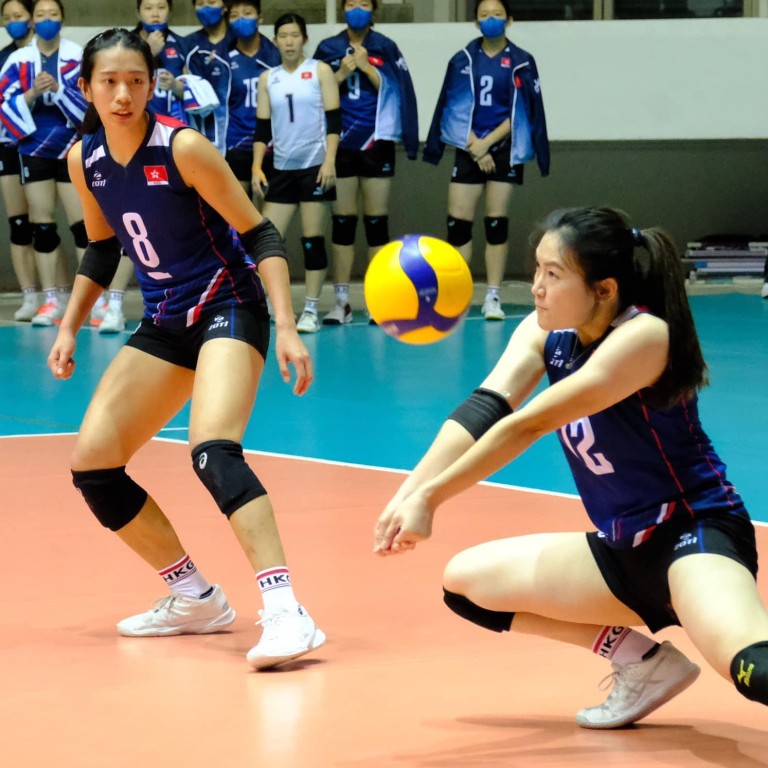 Hong Kong volleyball captain hails 'unforgettable' win over India at AVC Women's Challenge Cup in Thailand
Women's volleyball team are just one game away from a historic AVC Cup win in Thailand
Captain talks up 'new start' for women's volleyball in Hong Kong after three years without competition
Hong Kong stunned India with a magnificent come-from-behind 3-2 win in Thailand on Tuesday to keep their hopes of an unprecedented AVC Women's Challenge Cup title alive.
Hong Kong shrugged off their rust in the first two sets, but regrouped and hit back to win the remaining three sets 25-13, 25-19, 15-6. The 185cm Yeung Sau-mei, captain Chim Wing-lam and Pang Wing-lam were instrumental in the reset, with some powerful attacks and blocks handing them a 7-1 lead.
"The first two sets were really challenging," Chim told the Post after the match.
"India had a strong outside attack and were good in defence. But we changed our position, focused on blocking India's outside hitter and we started to control the game. Our serve in the third set was quite strong."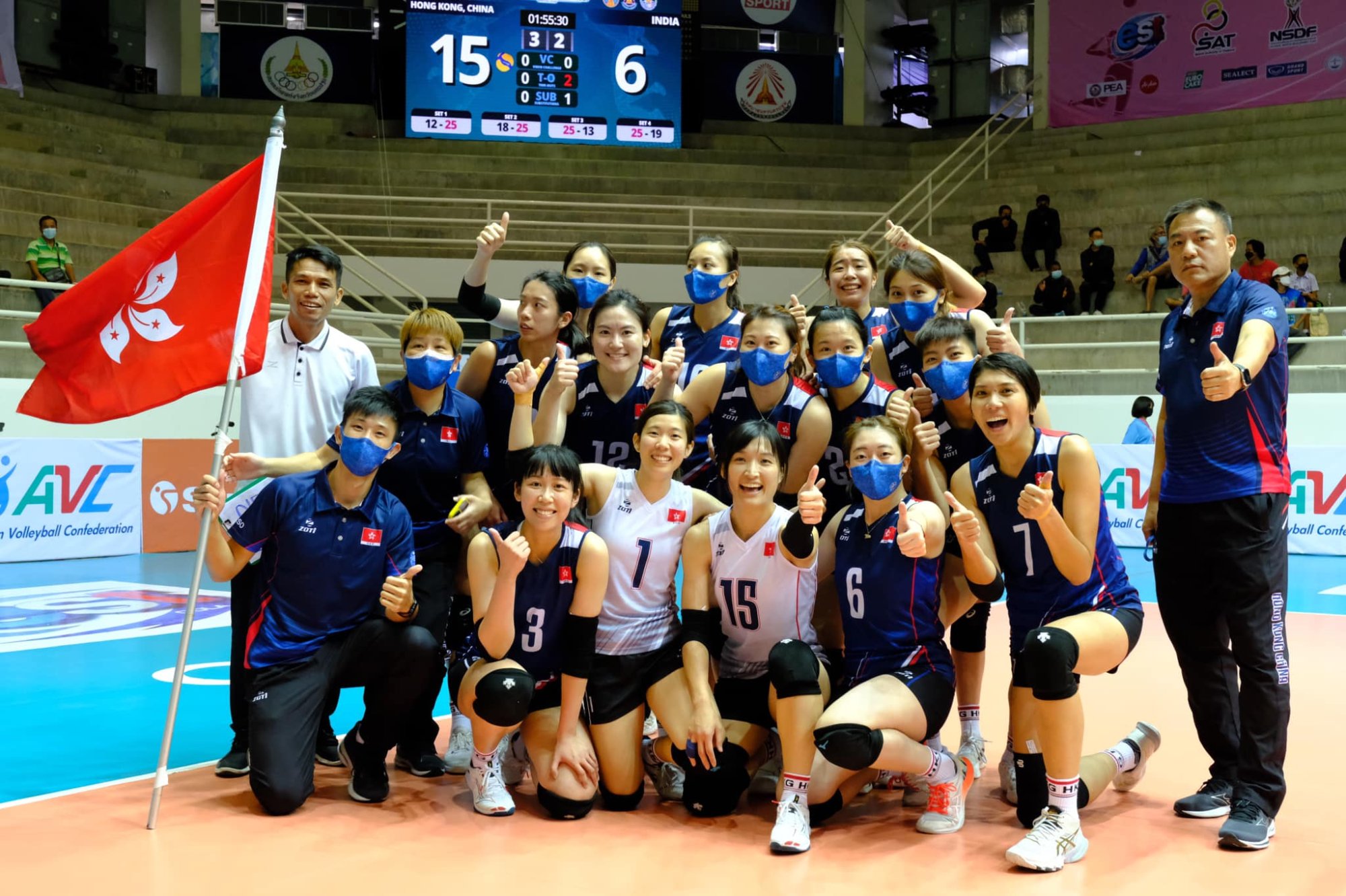 Holding a 1-0 advantage after the opening round, India came into the second set with aggression and consistency to set a solid 21-15 lead, with Indian captain Nirmal Kaur Saini and outside hitter Anusree Kambrath Poyili taking turns to penetrate the Hong Kong defence with their exceptional attacks.
India moved ahead 23-17, allowing the Hong Kong head coach Kwok Kin Chuen to ask for a timeout to improve their game. The move proved to be a good one, and allowed the Hong Kong women to strike back with force. Leading by wide margin 23-12, Hong Kong allowed the Indians just one more point to wrap up the one-sided set 25-13.
In the decider, India failed to make their mark, with Hong Kong holding firm to widen their lead by taking crucial points.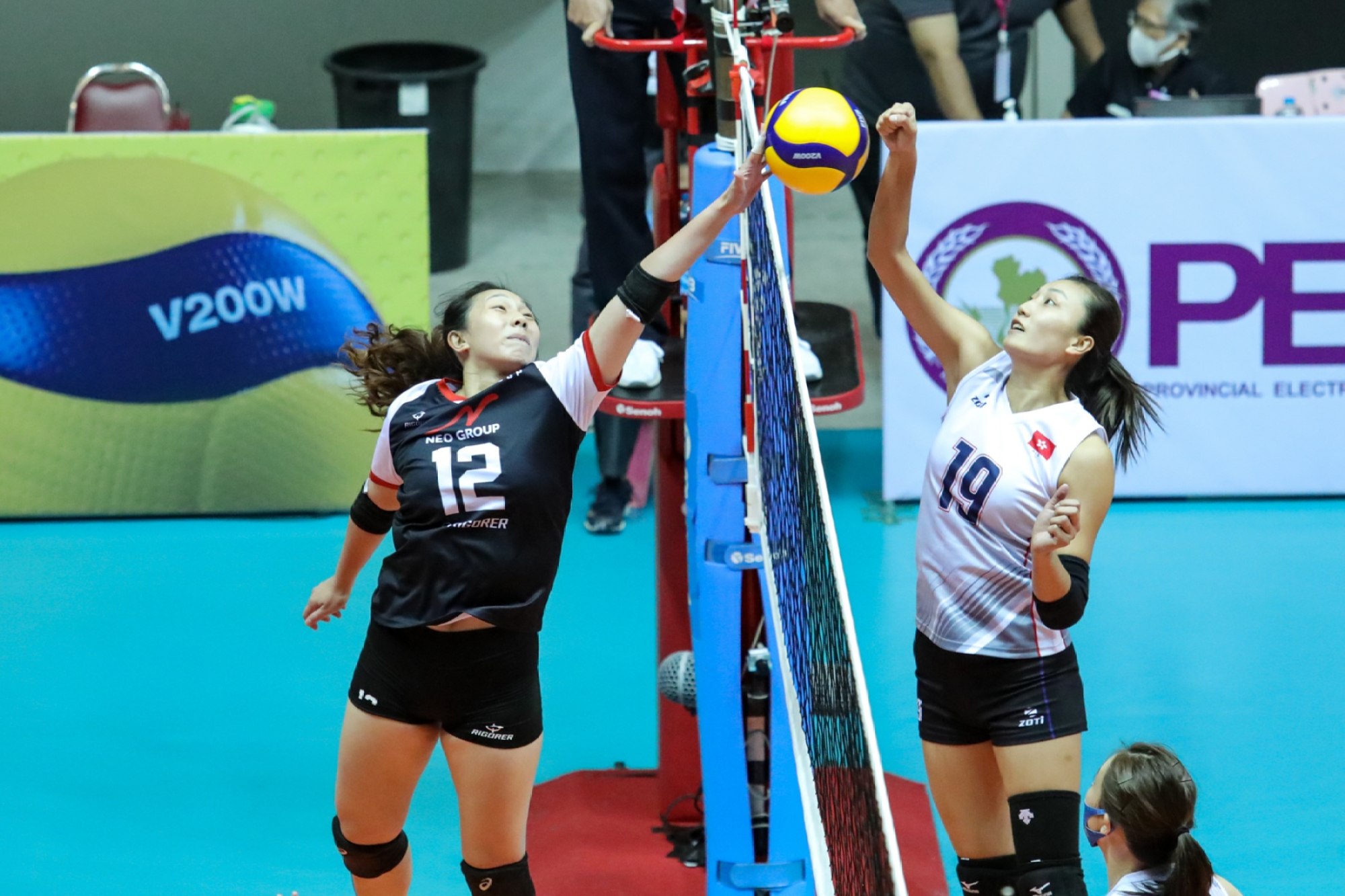 "It's been three years since we last competed outside Hong Kong," Chim said. "We have a new fitness coach and have spent a lot of time working on receiving. We hope we can keep playing our style of game when we face Uzbekistan next."
Hong Kong's win over India continued a solid run in Thailand. On Sunday the team handed Malaysia a straight-sets thumping and faced no issue in seeing off Singapore in a one-sided affair to position themselves at the top of the ladder.
Chim said it was an "unforgettable" performance that represented a new start for women's volleyball in Hong Kong.
"It's a new start for the Hong Kong team," she said. "We are a youthful side but our attitude is mature. We deal with pressure in a much better way. Attitude is just as important."
Pang Wing-lam scored a match-high 22 points from 19 attacks and three aces for Hong Kong, while Yeung Sau-mei added 21 points.
"I am so happy that we could play our style today – in the first two sets there was a bit of disarray, but we did well in the following sets," said Pang, who was named player of the match.
Heading into the tournament, coach Kwok Kin-chuen said his team were "desperate" for competition and regional experience. Despite the win, he said there was more work to be done.
"Actually, we prepared well for this match," he said. "However, I admit that it was a very difficult match against India. My players did not play well in the first two sets, but they improved and came back for the win in the next three sets."
Hong Kong will face Uzbekistan at 2pm Wednesday in their final match of the tournament.